By its virtue of bringing people together, the event planning industry felt the devastating effects of the COVID-19 pandemic more than most in 2020. Now, a full 12 months into the pandemic, local event professionals who are expecting a busy 2021 season for weddings and b'nai mitzvah say they're taking care to weigh the lessons learned last year as they help clients plan the receptions they couldn't hold before.
"The live event industry was one of the most impacted industries throughout the pandemic," says Ryan Konikoff, Chief Operating Officer at Rock The House Entertainment Group, which provides entertainment services for weddings, bar and bat mitzvahs and various organizational events throughout Northeast Ohio. "We were the first to close and we will be the last to reopen."
Konikoff says the majority of the Oakwood Village company's clients who had weddings or b'nai mitzvah scheduled last year did not end up having them, instead pivoting to make way for scaled-down or virtual ceremonies in place of traditional ones. However, the vaccine rollout and adherence to social distancing guidelines have opened new doors, allowing clients to plan the in-person or hybrid events they had to forego last year.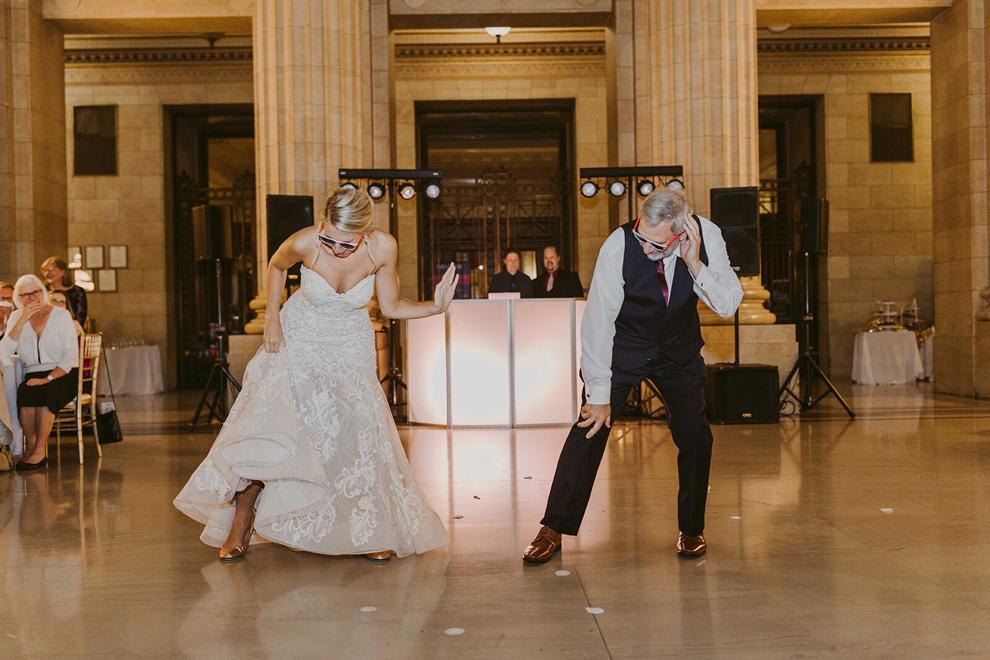 "We have a lot of bookings for this year and we expect more to come, and we're hoping it's a turnaround season," says Anna Bolman, owner of Willows and Sage Flowers & Events, a Beachwood florist that creates bouquets and other arrangements for weddings while also offering full event planning for smaller or more intimate occasions, like b'nai mitzvah. "That being said, we're also recognizing it's a double season because a lot of people had put off some bigger celebrations from last year."
Konikoff, Bolman and Mark Tibaldi, co-owner of Dino's Catering, all say that many clients who canceled last year are now planning to hold rebound events and celebrations for major life milestones like b'nai mitzvah and weddings that still occurred in 2020 but with no receptions. They're happy to see it, too, as the pandemic put a major squeeze on their businesses, financially and operationally.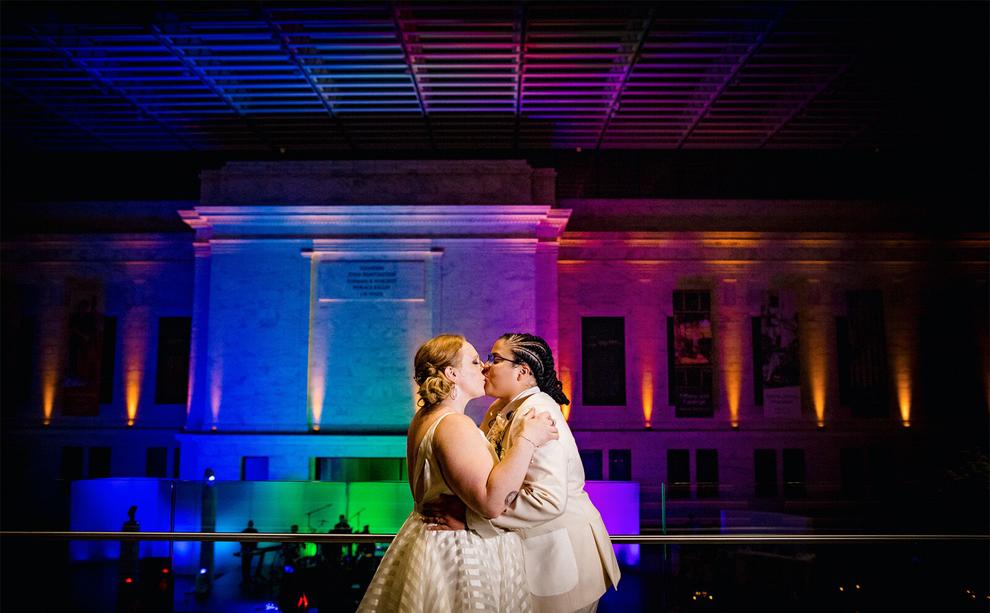 Learning from last year
"Our whole attitude was to pause," Tibaldi explains as Dino's approach to operations during the first few months of the pandemic up through June 2020, when its event centers in Lyndhurst, Wickliffe and Willoughby Hills reopened. "So our cash flow is limited, there's nothing being done with facilities in terms of any projects we had, facility upgrades – just everything's paused. Our purchases are way down, the money coming in has slowed down, the money going out has slowed down."
Tibaldi says his biggest concern moving into the second half of 2021 is staffing accordingly for the expected busy season in the hopes that people don't cancel again this year.
Bolman, on the other hand, says a lot of her initial pandemic-induced difficulties dealt with getting hold of her perishable product.
"There were times where just getting quality product and getting it in on time, and even the prices within the flower world, were changing and fluctuating, so there was definitely that element," she says.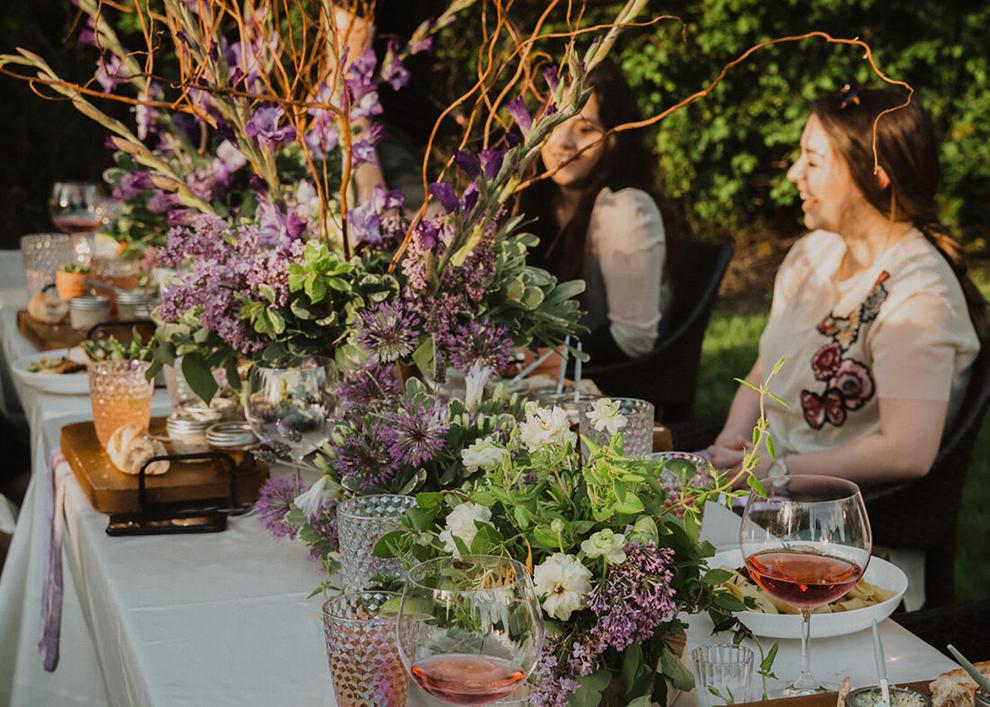 Florists bandied about more philosophical questions, too, including the nature of the industry itself, Bolman says.
"In the first few months of not being an essential business, I remember a lot of conversations with florists asking 'Are we essential?'" she says. "It was hard, but a lot of it was deciding whether myself and my company should be involved in certain events, whether it's too many people and what's the right move for us and what's the right move to guide our clients."
Konikoff says the pandemic tasked Rock The House and other event planners to do what they do best: reimagine traditional events to make them accessible for everyone.
"You don't hire high-end event professionals for when everything goes right – you hire us because we're the ones who know how to deal with it when something goes wrong," he says. "That doesn't just mean the entrees are coming out later or the wrong song plays. Sometimes it means the world is flipped upside down and, now, how do you solve this problem?"
Of the about 300 hybrid or virtual celebrations Rock The House has done since last March, Konikoff says his company has been able to employ creative options like virtual bar and bat mitzvahs. One wedding, he adds, featured three different dance floors based on the guests' comfort level, so younger people could enjoy the more active floor while an older couple could slow dance on the less active one.
Looking ahead
From here on out, Konikoff, Tibaldi and Bolman say it will be up to their teams and clients to work together to devise unconventional solutions on an event-by-event basis, which may have an impact on the social implications of some events, or create new ones entirely.
"Most mitzvahs did not take place last year, they rescheduled or chose not to do an in-person event," Konikoff says. "So, I think there's going to be opportunities for this age group that might have missed something to find the new Jewish quinceañera, or to celebrate sweet 16s. While the religious portion was taken care of, the social portion is also very important as coming of age in this community and, unfortunately, many of the youth were robbed of that social experience."
Bolman also says working with clients on an individual level is a crucial part of Willows and Sage's strategy to continue providing services through the pandemic, emphasizing the need for recognizing the person at the center of a celebration while keeping everyone healthy.
"With mitzvahs, I felt kids really shined because it was all about them," she adds. "For a lot of our mitzvah events, it was like, 'We're only inviting 25 kids, what can we do?' And with that they were able to be front and center and play up their likes and what they like to celebrate."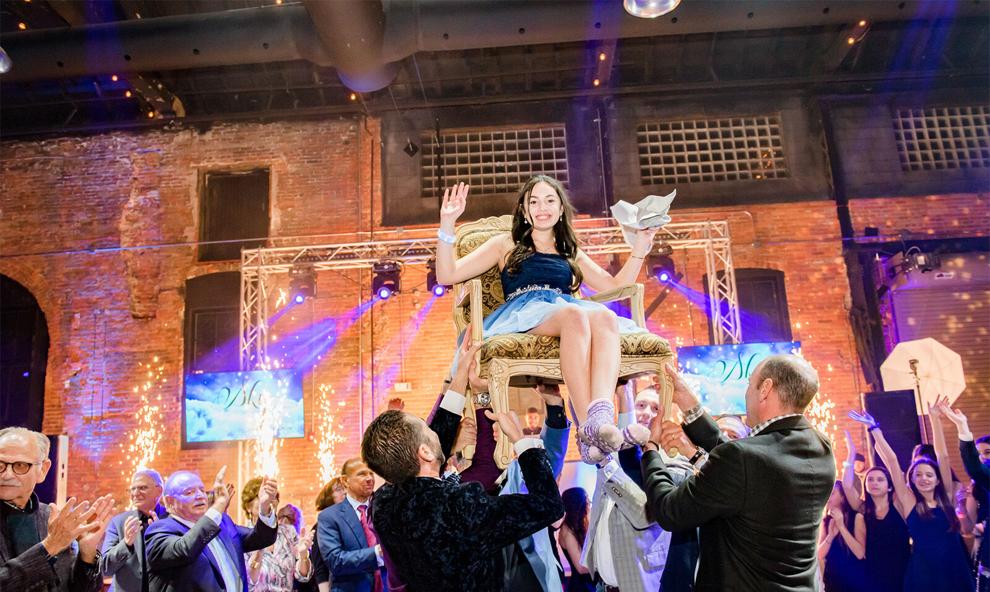 Between its three event centers, Tibaldi says Dino's catering focus has also been on what makes clients comfortable since they resumed serving favorite dishes like chicken piccata with penne and cavatelli with meatballs last summer. 
"We ask ourselves, 'What will the client's outlook be?'" Tibaldi clarifies. "If they're anxious to get back to normal, I think things will slide back to normal pretty quick. If the clients are apprehensive, then that will slow things down and we'll have to adjust it and stay in this mode. In our business, the client leads a little bit and so, what will be their thought processes coming in about what they want?"
Part of the reason Dino's survived, Tibaldi says, is through good working relationships with other businesses. When it came time to pause buying and selling, their vendors obliged.
"The thing about this is we were never in this alone," he says. "Businesses have these cycles where maybe things aren't going great or you have to worry about these things, but everyone else is doing their own thing. But with this, everyone was in the same boat. Everyone knew what was going on. So survival was the key here and we know that we're going to come out of this on the other side OK. We're still going to be here."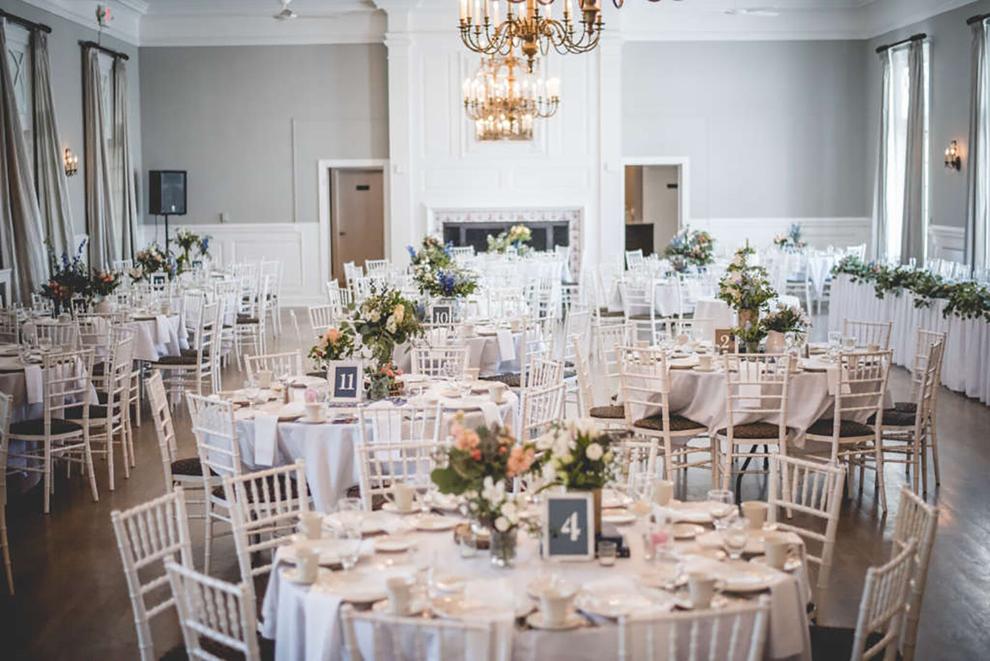 Even though their businesses are coming off a year of unprecedented hardships, each of the three event professionals seemed positively excited for the upcoming season as they discussed it, sharing a desire to continue making clients happy that goes way beyond professional interest.
"Our industry got hurt, events postponed and some of them will never happen, and we had to downscale our staff," Konikoff says. "And, at the end of the day, I just miss my friends. We believe in in-person and we believe there is something that happens when people are in a room together that cannot be duplicated."