Beth Israel – The West Temple found itself in a bind nearly 24 years ago. It was in the process of a two-year search for a rabbi, which meant it didn't have one for that duration. Like at many temples, the rabbi handled b'nai mitzvah preparations, and many young congregants were closing in on the age at which tutoring should begin.
Rabbi Enid C. Lader, then the educational director, was tasked with reimagining the b'nai mitzvah process. What resulted was a mentorship program that bridged older congregants with those about to begin their b'nai mitzvah tutoring – a bridge still in use today, long after a rabbi was found, and well after Lader was named rabbi in 2012 at the temple in Cleveland's Kamm's Corners neighborhood.
Other area temples and synagogues – including Park Synagogue in Cleveland Heights and Pepper Pike and Temple Israel Ner Tamid in Mayfield Heights – have also adopted creative ways to connect their congregations. Whether born of necessity or simply seen as a way to enrich and enliven the b'nai mitzvah process, they've all resulted in stronger bonds within the Jewish community.
Reimagining tradition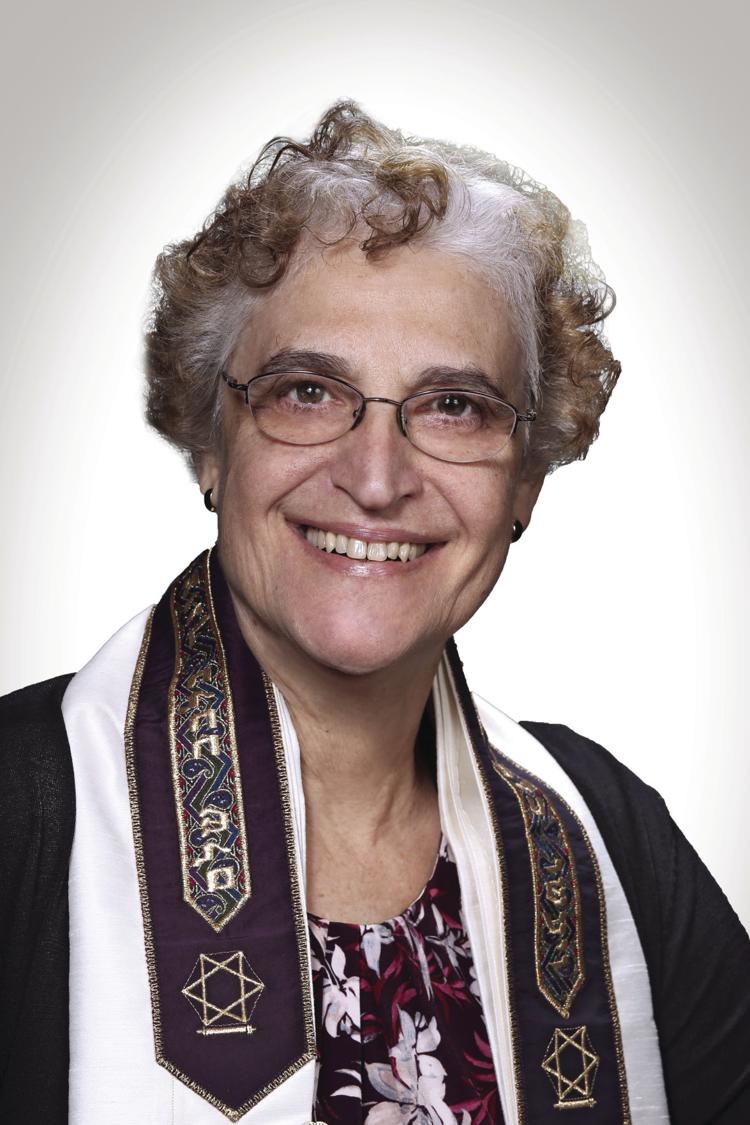 Back then, Lader was studying in the Cleveland Fellow Program, which has since been absorbed into the Siegal Lifelong Learning program at Case Western Reserve University. One of her courses focused on Torah at the dining room table, a method that sought to bring family together over a shared connection.
"I had thought about that. I read about a mentor program in a collection of bar/bat mitzvah strategies that was using members of the congregation," she says. "I thought, 'Well, we have a number of very learned members of our congregation whose children are grown (and) out of the house. They themselves are of retirement age or post-retirement age, but they still wanted to be connected to the congregation in meaningful ways.'"
Lader approached older members of the congregation who gave d'var Torah at some point during the year or taught in the temple's religious school and asked whether they would be willing to mentor younger members. Some were hesitant, Lader recalls, because they weren't sure they could connect with young people, but they still said yes to helping the congregation.
"They all had connections to Torah, so to speak, and they were all thoughtful, intelligent people," she says. "They also were lovely about wanting to share what they knew or at least give it a try."
Older members couldn't take on all of a rabbi's role. Instead, it was broken up into different sections. Sosh Ault, the temple's Hebrew coordinator, became the temple's b'nai mitzvah tutor as far as Hebrew was concerned – and is still serving in the same role today. Lader was serving as the cantorial soloist, teaching the young congregants how to lead the service and work with the melodies of the service. Sarah Bedrossian has since taken on being the Torah and haftarah trope tutor.
A family's perspective
The mentors at Beth Israel have varied from a NASA scientist and a social worker to a high school chemistry teacher and an actress. The wide range of mentors pairs well with an equally diverse group of students, making it possible for Lader to pair students and mentors based on similarities and shared interests.
That was true for Rachel Neumann, 13, when she began her bat mitzvah tutoring in February 2017, though Lader didn't make the mentor-student match for Rachel. Rachel is a bibliophile and researcher, and she wanted to learn the Torah in a new light that had not been possible before. Because the Neumann family is active in the congregation, Lader was familiar with Rachel's qualities, and while mentors on reserve at the temple had been successful with other students, she felt they might not be as effective with Rachel.
"When (Lader) spoke with us and started getting Rachel prepared, she's like, 'You guys are choosing the mentor, right?'" says Holly Neumann, Rachel's mom. "I knew the people that would do it for the other kids weren't the right fit for Rachel."
Holly Neumann turned to her friend, Robin Shapiro, who tutored about 10 students through her 11 years of mentorship. She's a librarian at Westlake Porter Public Library in Westlake, and at home, she has shelves full of books, many of which Rachel took an interest in.
"Every time (Rachel) left her mentoring session with Robin, she would walk away with two more books," Holly Neumann says. "They would also talk about Jewish authors and books that teens could start to get into that might be about some heavier subjects in Jewish history, like the Holocaust."
Shapiro was raised at Beth Shalom Congregation, a Conservative synagogue in Elkin Park, Pa., where she cultivated her Jewish knowledge and learned how to read Hebrew.
In the beginning months, when Shapiro and Rachel met for their tutoring session in Shapiro's Avon Lake home, Shapiro kept her laptop handy for when Rachel wanted to dive deeper into her Torah section by finding art representation or articles concerning her Torah portion.
"Rachel took a very intellectual approach, she has a lot of innate curiosity," Shapiro says.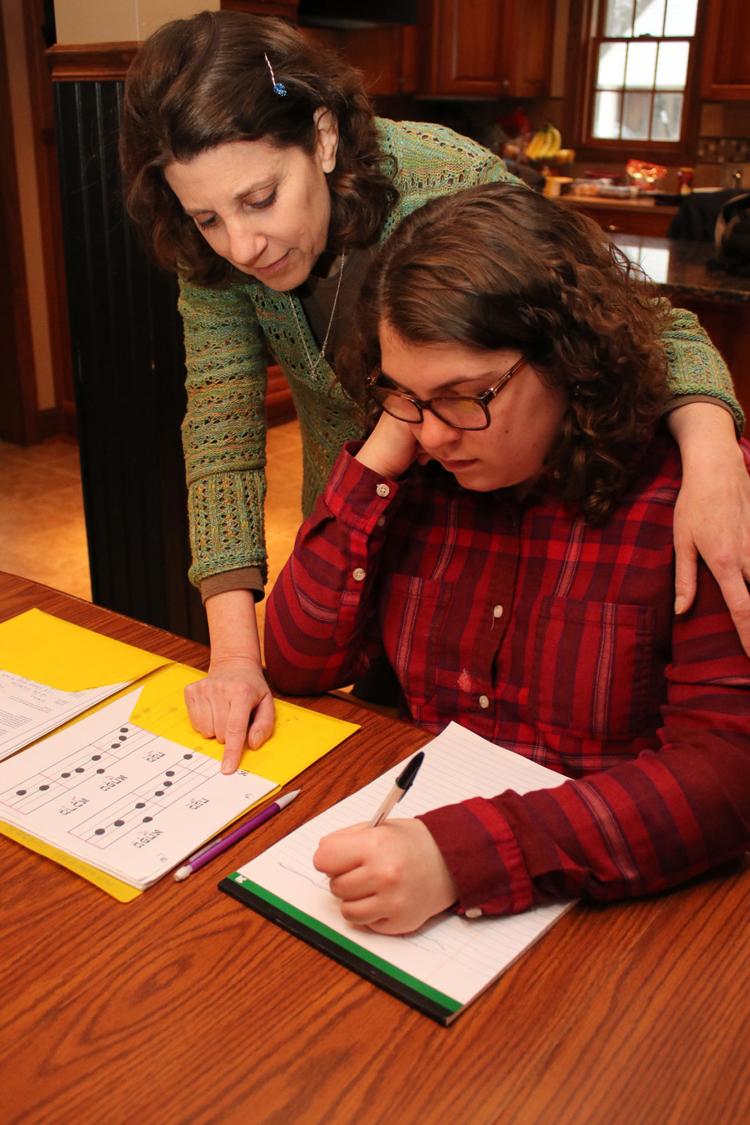 When they drew nearer to Rachel's bat mitzvah day, Oct. 14, 2017, Shapiro's role changed from providing understanding of the Torah section to providing guidance for Rachel's d'var Torah. The in-person tutoring sessions changed to email conversations, passing back the d'var Torah Rachel had written.
The day of her bat mitzvah, Rachel chanted her Torah portion, made possible from her tutoring with Bedrossian, and Shapiro was given the honor of the aliyah, which she says she doesn't always have the opportunity to do for her students.
Since her tutoring sessions, Rachel has felt more knowledgeable when others around her would discuss the Torah. She's even joined the temple's weekly Torah study, where she is often the only teenager in attendance.
"I got a whole new understanding of the Torah. It wasn't sugar-coated, I was getting the real bare bones of our existence," Rachel says. "I was learning how to read Torah, and that just excited me because I'll be able to read just like everyone else."
Holly Neumann's younger daughter, Becky, is now preparing for her own tutoring with a mentor, but she won't follow the same path her older sister took.
"While we love Rachel's mentor and she's my really dear friend, she would not be the right mentor for (Becky), so we're considering something different" Holly Neumann says. "What's so beneficial is that we have so many diverse people in the temple that you can find the right match up for your son or daughter that will click with them and enhance their whole experience."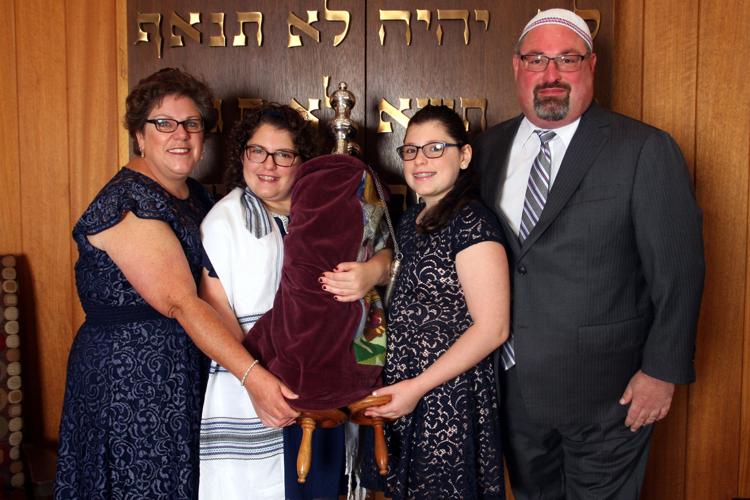 Benefits of mentorship
Mentors are taking on different forms throughout Greater Cleveland congregations, but the goal is still the same: to help foster a love of Judaism in a young adult.
About 15 years ago, a grandmother wanted to tutor her grandchildren during their b'nai mitzvah studies, but the grandchildren's synagogue didn't allow tutors outside of its religious school's faculty. However, the temple the grandmother belonged to, Temple Israel Ner Tamid, did. Her actions, Rabbi Matthew Eisenberg says, started a tradition at his temple.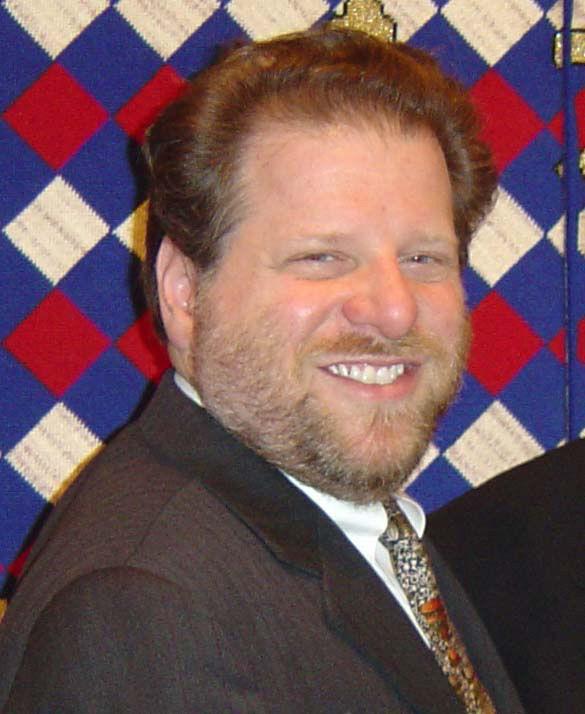 "I told them our policy was to encourage the profound Jewish relationship between a grandparent and a grandchild," he recalls. "Of course grandma can tutor the kids."
Request to have an outside tutor from the temple's religious school are rare, Eisenberg says. When there is one, he will interview the possible tutor, who must be a member at the temple, to find out whether they're competent and can properly teach the material.
There's a comfort level in selecting a relative or a family friend, which can encourage new thoughts the student might not have revealed to a religious school teacher. But ultimately, Eisenberg says, "it does come down to the amount of work the student puts in."
A mentor can also become a permanent fixture in a young person's life and help keep them connected to Judaism, an idea used at Park Synagogue by linking high school kids to younger members who are studying for their bar or bat mitzvah.
While parents put the care of their children in the hands of the synagogue's Hebrew school, the connection between a slightly older peer has been beneficial since the synagogue put it into practice about 20 years ago.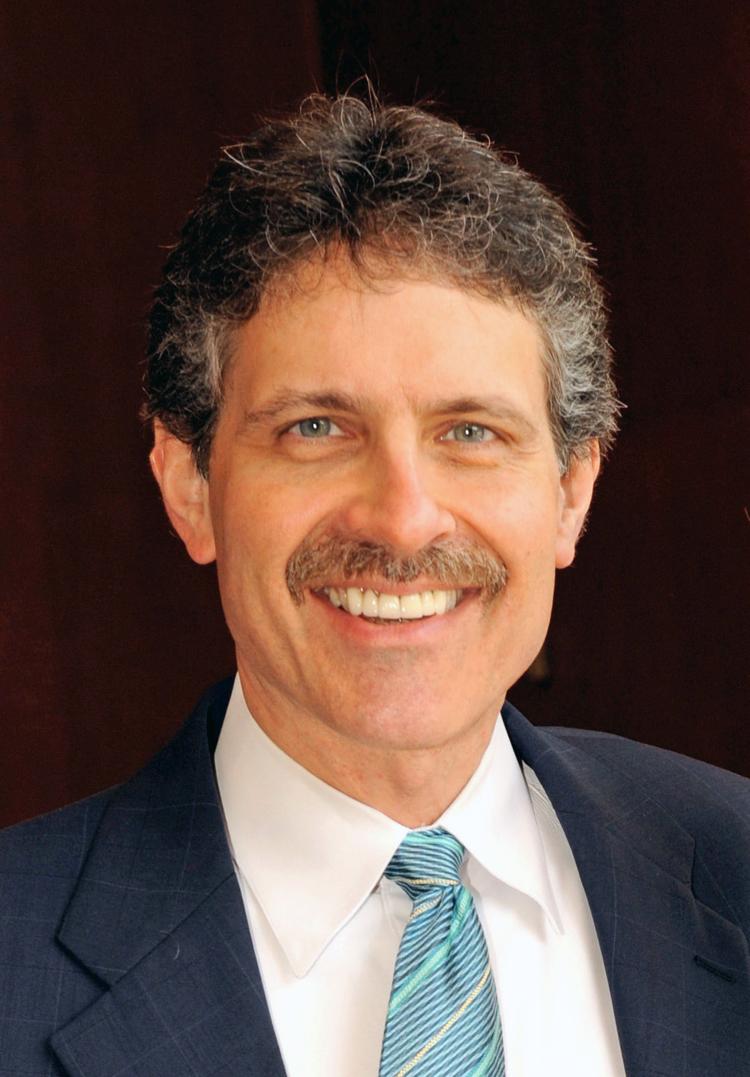 "The high school kids are involved and become a visible presence along with the professionals," Rabbi Joshua Skoff says. "These are peers that are closer to their age than their parents, and these are peers they can relate to socially, but these peers are also saying, 'Hey, it's time to study for your bar/bat mitzvah. That's also a cool thing to do.' It's a big thrill for a younger kid to be taught by an older kid."
Skoff explained that the professionals at the synagogue have an easy time connecting with younger members, but it's the added social bond with peers that can keep younger members connecting with each other and ultimately the synagogue.
The added connection to other temple or synagouge members can make the congregations stronger while creating a bond that resonates with each member– something Lader has witnessed firsthand for more than two decades.
"It's like at the holidays, when we have a larger part of the congregation coming to services, people look out and they know each other," she says. "I know that in many cases, people have remained friends as time has gone on."
---
This article appeared in the Spring/Summer 2018 issue of Bar•Bat Mitzvah.