Eugenia Vainberg grew up in Russia during a time when practicing Judaism would result in persecution. When she came of age, a bat mitzvah was out of the question. For a majority of Vainberg's life, the thought of having one was far from mind – until, that is, she met Eileen Kollins at Judson Park, a retirement community in Cleveland Heights.
Kollins, a Judson volunteer, hosts Shabbat dinners twice a month at the facility, and one evening in 2015, she delved a little more deeply than usual into the lives of the retirees who joined her. She asked whether anyone in the group had been unable to celebrate his or her bar or bat mitzvah during their childhood. A few in the group nodded their heads, and Kollins asked whether they would want to. For those who answered yes, she offered to create a b'nai mitzvah class.
"Some people said, 'I would think about it,'  (and) the people who said that (eventually) joined the group," says Vainberg, who attends The Temple-Tifereth Israel in Beachwood. "But for me, it was not a question of choice, I immediately joined the group."
The class lasted for about a year, with weekly sessions in which the attendees studied with Kollins, who also was denied the opportunity to have her own bat mitzvah. 
"All five of them stuck with it through the whole year," Kollins says. "It became a very important thing for them, and we did a lot of talking about a variety of things in addition to our study."
On June 11, 2016, Vainberg, then 89, along with four other Judson residents, read from the Torah. For the three other women in the class, it was about celebrating something they were never encouraged to do when they were younger. For Vainberg, it also meant she achieved her independence.
"It meant that I am free, that I am in the country of free people," she says. "It has meant everything to me. ... It was very difficult to express the feeling during the ceremony, how happy I was, how happy my daughter was."
In the same group was Allan Peskin, 84, who, coincidently, was Kollins' Sunday school teacher at The Temple-Tifereth Israel in the 1950s. As a teacher, he had asked her to do many projects, so when she asked him to participate, he couldn't say no.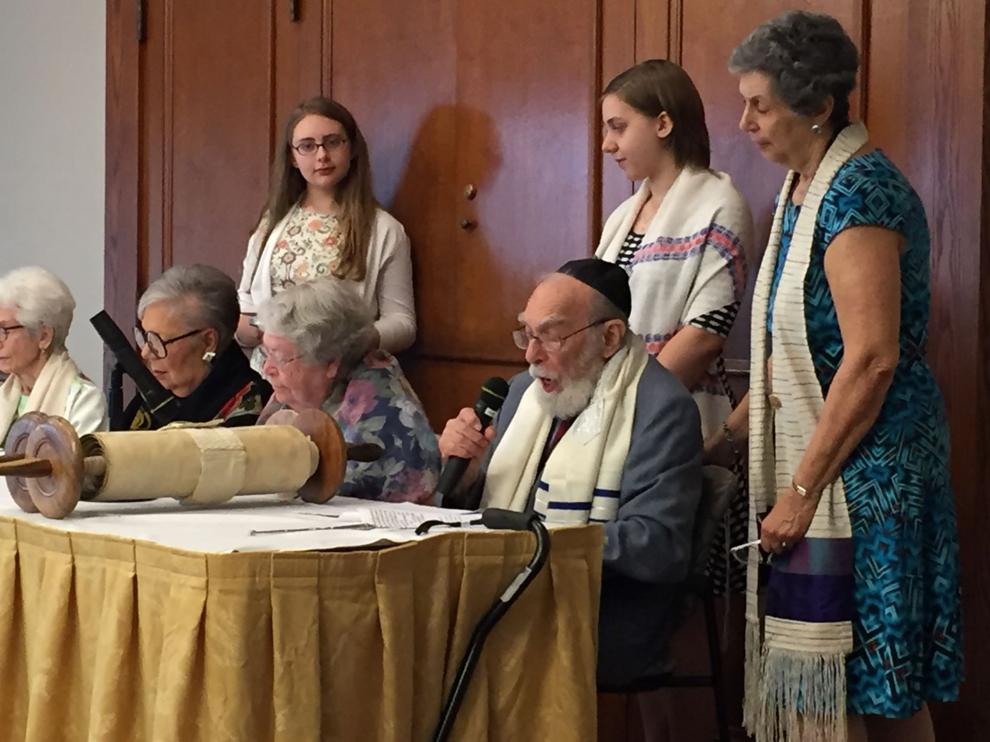 Peskin's family was living in Cumberland, Md., around the time he would be celebrating his bar mitzvah. The tradition itself was nonexistent in Peskin's family with his father, uncle and brother exempting themselves from the occasion. 
"There was only one temple (in Cumberland,)" he says. "It was a very reformed congregation and very small, so nobody was bar mitzvah."
He sees himself as a sort of pioneer in his family by participating in Kollins' program. He says he didn't see any changes in his life after the ceremony but he enjoys the little bit of Hebrew he learned. 
 "I read Hebrew a little easier," he says. "I was pleased to be able to do it. ... It was about time."
B'not mitzvah at Park
At about the same time Peskin and Vainberg celebrated their bar and bat mitzvah, a group of about 20 women at Park Synagogue East in Pepper Pike enjoyed their own bat mitzvah with associate Rabbi Sharon Young Marcus, who holds an adult bat mitzvah class every three to four years for women who are interested.
"When I got to Park Synagogue 18 years ago, there were a lot of women who had grown up traditional and had not had an opportunity for a bat mitzvah," Marcus says. "That's why we started. ... We were kind of catching up the women to the men."
Many women who participated in her most recent class did so for reasons other than they weren't afforded the opportunity earlier in life.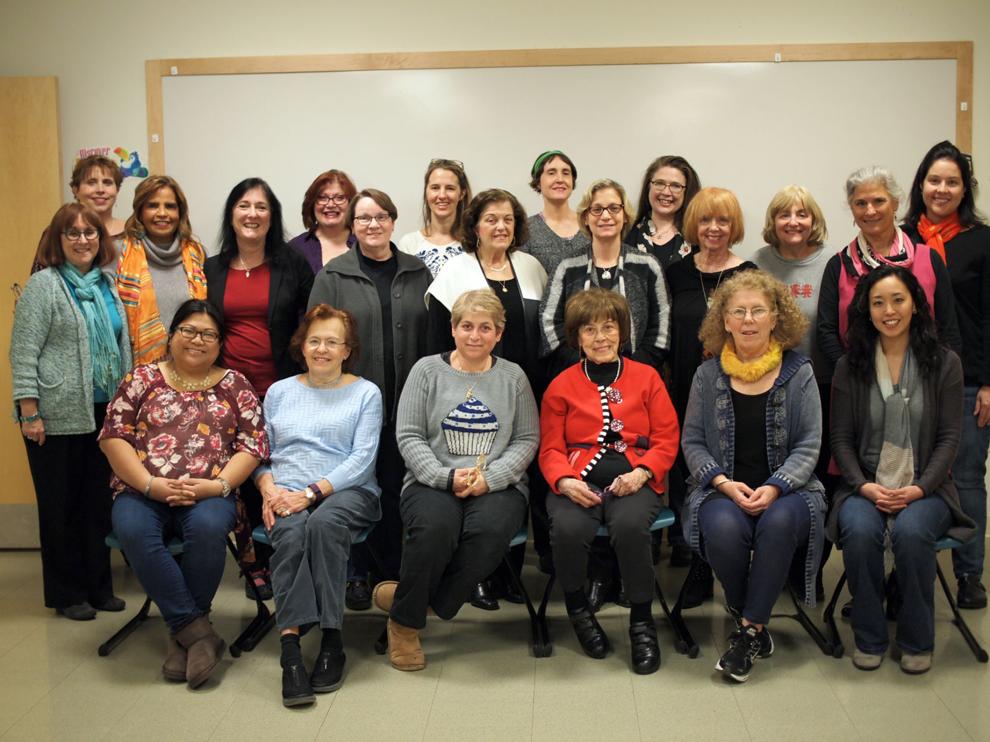 Some, like Miranda Borden, converted to Judaism later in life, while others did it because they wanted to time it up with their child's bar or bat mitzvah. Yet others, like Debbie Friedman, wanted to reinvigorate their Jewish life. 
Borden, 49, converted to Judaism in 1999, a few years after marrying her husband, who also is Jewish. They were active at their synagogue in New York, but after moving to Shaker Heights, their family began to grow – and time to attend shul was sparse. 
"I wasn't that available to show up," she says. " Once my kids were older, I could actually take a class, it was doable."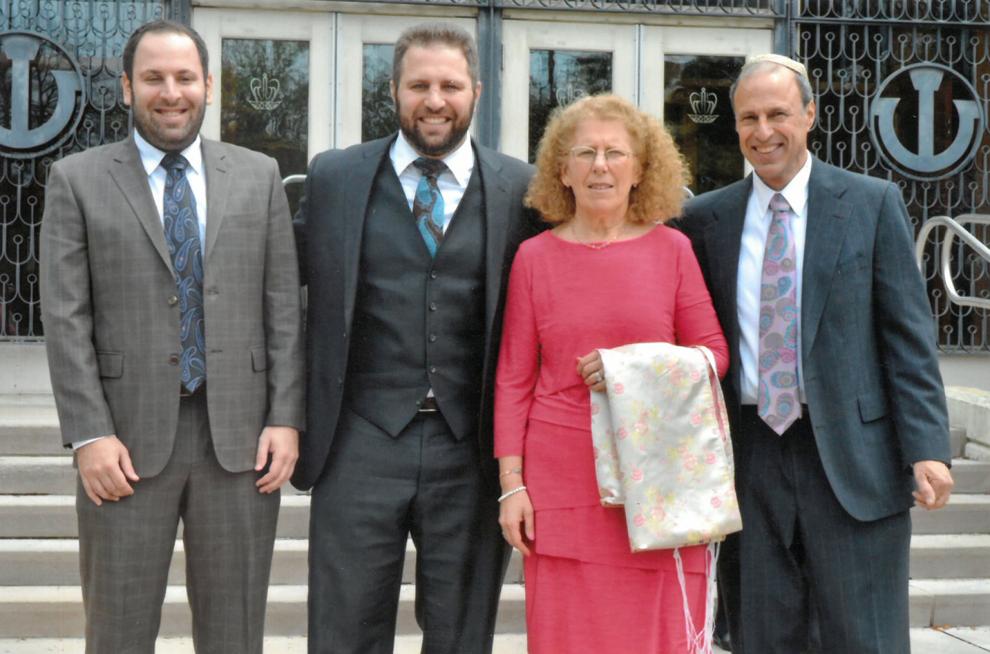 For Borden, joining the class was about strengthening her Jewish dedication but also about connecting to community, something she says she didn't have. Whereas before she went to services for the High Holy Days, she now finds herself in attendance at least twice a month.  
"I go to services more now," she says. "I know people there now who are always there. And I have female friends there who wave to me and sit together and chat afterwards. ... It made me feel like the synagogue was my place, too, and the Torah was mine, too. So, I had a sense of ownership of it, whereas I think I was more of an observer (before.)"
Not only did she gain a new sense of belonging, but she felt more confident in herself. At the beginning of the class, she says she didn't want to read the Torah.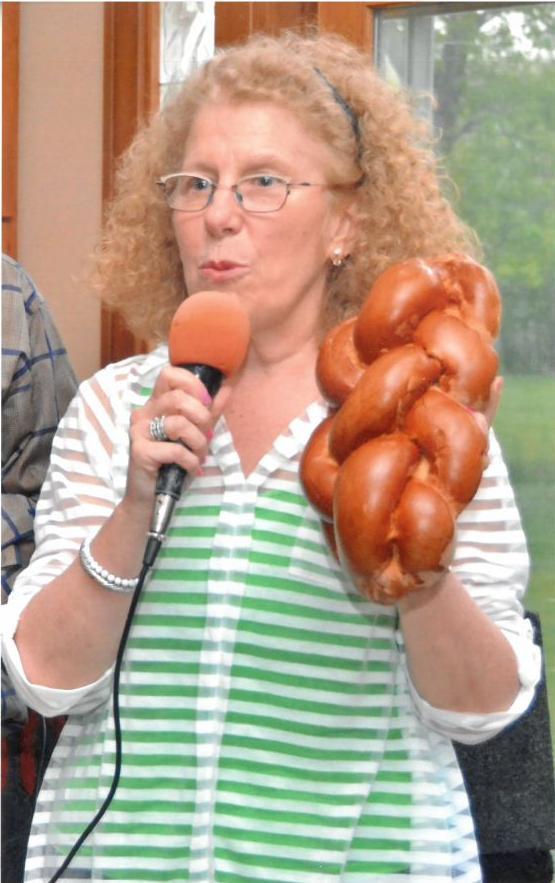 "When I contacted Sharon about the class, I was like, 'I don't really want to chant Torah, I may just want to go to the class and not chant Torah,' because I just had no confidence and that wasn't something I could do," she says. "I don't like to get up in front of people and do stuff. ...  It turned out by the end I was like, 'Give me the longest one.'"
Friedman, 59, never thought she would be bat mitzvah. Growing up, she saw the dedication her father had for the religion as he prayed multiple times a day. She says her mother was proud of being Jewish but she was traditional, so Friedman was confirmed. At the time, it didn't mean anything to her.
Her Jewish identity didn't start to sprout until she began studying mindfulness. She says she examined her spirituality and started becoming more focused on it. Then, in 2011, Rabbi Joshua Skoff of Park Synagogue called her to go to Israel, where her Judaism blossomed.  
"My Jewish journey just opened up," she says. "It came so easy to me, where it was a challenge before. It was part of just the challenges of seeing it but not living it. ... The desire was so grand, and so beautiful – it was an amazing experience."
After returning from Israel, she signed up for Marcus' bat mitzvah class but dropped out. She still didn't think she would have a bat mitzvah. In fact, she was fearful she would never be able to complete the class – but her desire to do so was stronger. 
Then, in May 2016, she read from the Torah for the first and only time, and now her synagogue has become her second home. 
"When I finally did decide (to become a bat mitzvah), I was a true scholar," she says. "Being a bat mitzvah, it takes you inside. It's just an inner way of really feeling and expressing how proud I am to be Jewish."
---
This article appeared in the Fall/Winter 2017 issue of Bar•Bat Mitzvah.