When children start the process of becoming a bar or bat mitzvah, there's often a large emphasis placed on their mitzvah projects – something done to give back to the community before the big ceremony and celebration.
The project can be almost be anything that demonstrates a sense of charity, but because of the creative freedom, parents' and children's heads may swirl with questions.
One of the biggest questions parents have reaches deep into the very essence of what the project aims to accomplish – what makes a good mitzvah project? What will instill the appropriate values as the child grows up, and in turn, what helps others most?
A sense of responsibility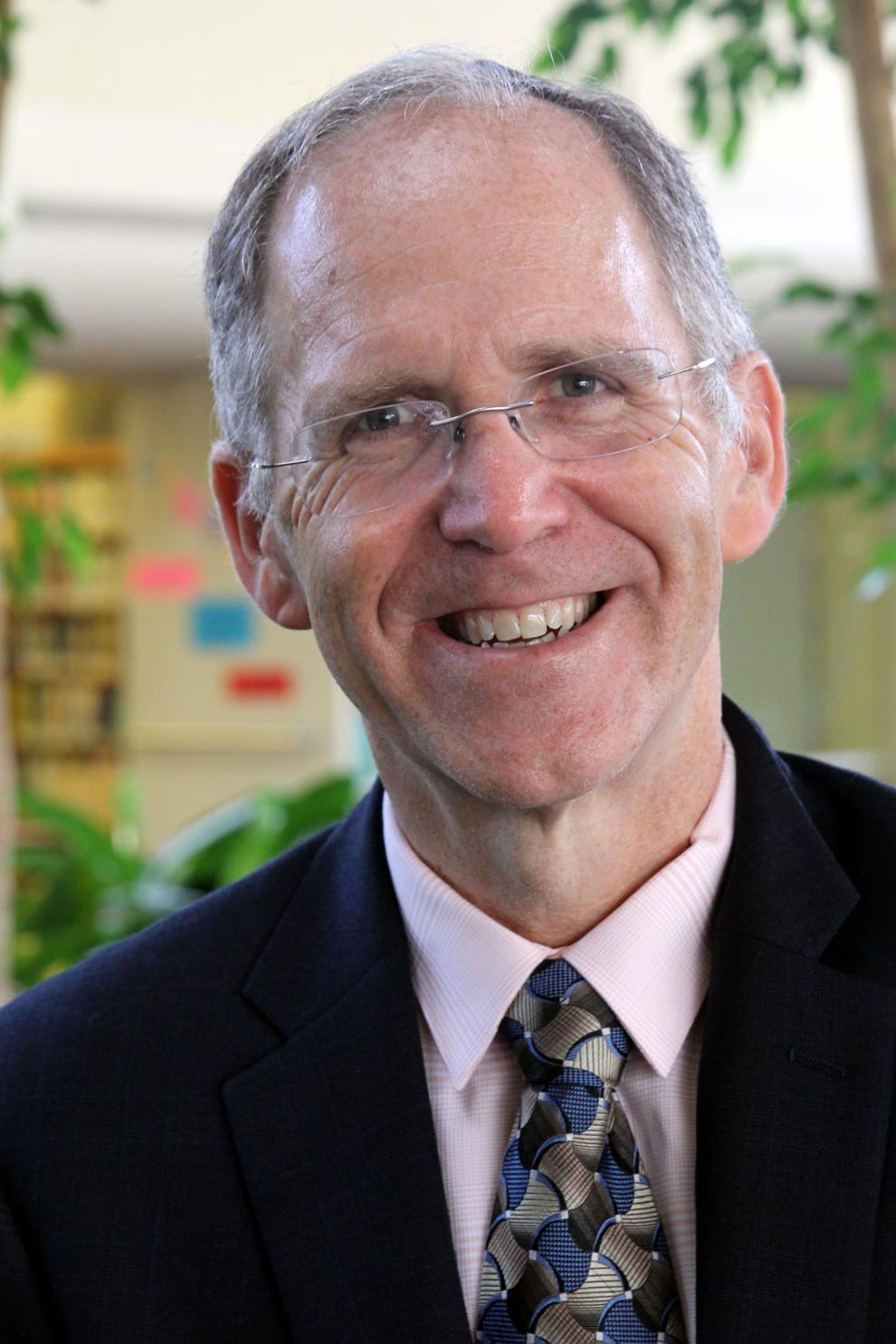 "Bar/bat mitzvah children engage in some particular mitzvah project as an expression of that aspect of their Judaism, their commitment to tzedakah, to gemilut chasadim – acts of kindness – to tikkun olam," says Rabbi Stephen Weiss, senior rabbi at B'nai Jeshurun Congregation in Pepper Pike. "It's a way for them to express that piece of Judaism: What it means to be a Jew, to be responsible for the world around you and to contribute to making the world a better place."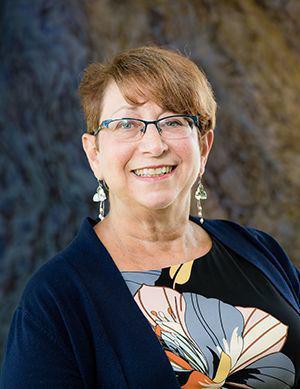 Rena Wertheim is the program director for the Friendship Circle of Cleveland in Pepper Pike, a nonprofit that brings together volunteers with children with special needs. It's also where many local b'nai mitzvahs complete their mitzvah projects.
She says she believes the purpose and an important aspect of a mitzvah project is to help b'nai mitzvah children understand that the world doesn't revolve around them, despite all the attention and gifts they receive during their coming of age ceremonies.
"Mitzvah projects help them put that in perspective of, 'It's not just about me, it's about what I can do for my community,'" Wertheim says. "It teaches them responsibility because that is what being a bar or bat mitzvah is – being an accountable person in the community."
To Weiss, a good mitzvah project is one where children are participating actively and can learn directly from their experience.
"It is somehow connected with the child's own life experience so that they better understand and appreciate the help they're given," Weiss says. "One that involves them actually doing something so that it becomes personal for them. It's important they're making some sacrifice, some efforts, bringing their time and their energy into what they're doing."
Mitzvah projects Weiss has seen include making blankets for babies in the hospital, spending hours across many Sundays visiting with older adults at senior living facilities, raising money with a bake sale to fight cancer, volunteering at a local animal shelter over numerous Sundays and raising money for the Israel Tennis & Education Centers.
Weiss likes to suggest mitzvah projects connected to Israel, such as donating to Pups for Peace, a nonprofit that trains dogs to detect explosives, protecting Israel's public transportation and preventing terrorist attacks.
"I always think it's a nice thing when it's tied to Israel 'cause it has a double effect of strengthening Israeli ties along with the other important values," he says. "But I don't think every mitzvah project needs to be tied to Israel to be a good project."
Getting creative, making a plan
Wertheim believes the most important factor children should keep in mind when selecting their mitzvah project is to think about ways they personally could be reflected while giving back.
"The child should have an interest in the organization they're going to be devoting some time to – it should speak to them somehow," she says.
No matter the child's interests, Wertheim says parents and children can come up with an impactful mitzvah project idea with some brainpower and research.
"You can be creative in how a bar/bat mitzvah child's unusual interest could benefit someone else, while being meaningful to them," she says. "I think the possibilities are as endless as the child's interests."
Even interests that might seem difficult to pair with a project – like video games or dance – can be worked into something consequential.
"My son had a lot of video games and some of them he had outgrown," Wertheim says. "So making a donation of video games to other children, maybe to a hospital, is a nice way to put those two things together.
"As for dance, we had a young lady, Maddie Friedman, who came to Friendship Circle with her dance instructor and taught dance twice a month on Sundays from September until January to our groups of participant children for her project."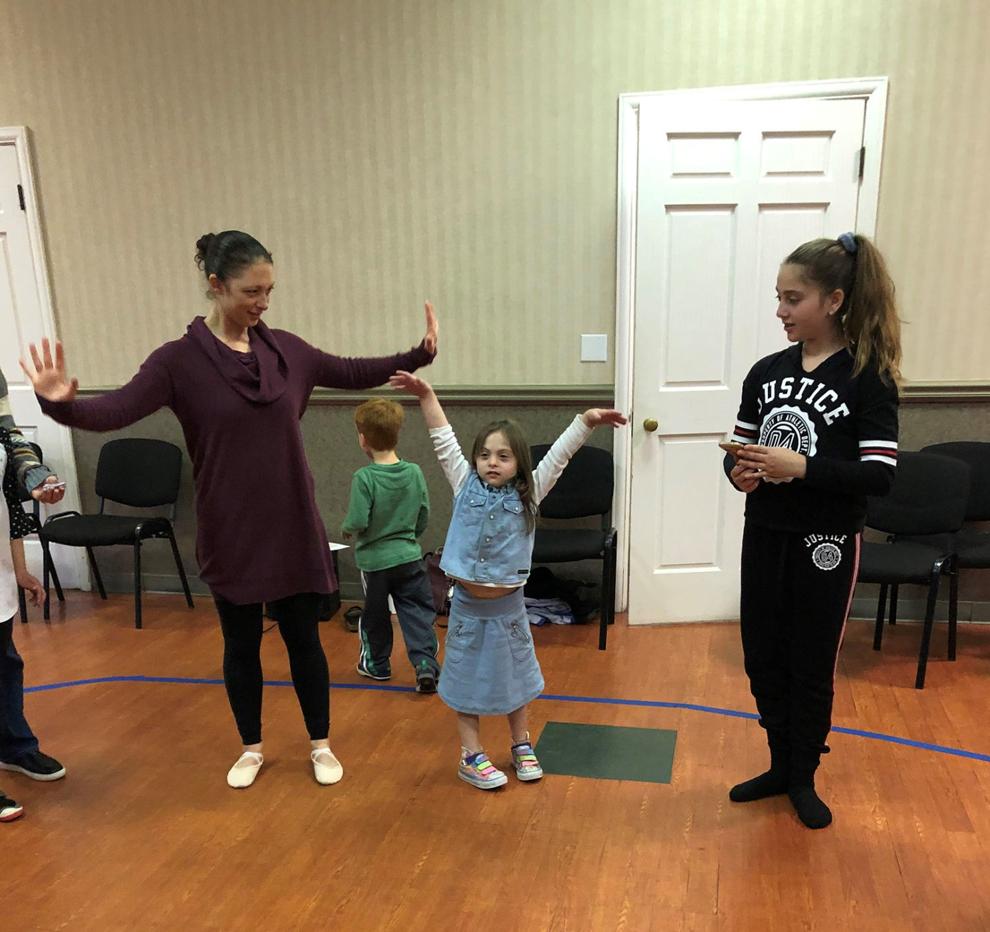 When it comes to a suggested length of a project, Weiss and Wertheim agree there's no one answer.
"We have to work with the children to tailor it to what works best for them," Weiss says. "We want them to feel good and have had fun coming out of their project. Some can have as great an impact with lesser time, so it just depends on what the nature of the project is."
Wertheim's only suggestion is they should avoid short, get-it-over-with-quick stints, if possible.
"It should be more than a one-time situation to get the most out of an experience," Wertheim says. "But I think anything goes. Kids are very busy, families are very busy and their days are packed; it's coming up with a plan that works for the child and the family."
Weiss recommends families know what project the bar or bat mitzvah wants to do by the end of sixth grade to guarantee ample time to plan before the big day rolls around, but that also depends on the project and how long it will take to complete.
And Wertheim says when it comes to embarking on any mitzvah project, it's important to focus on the project itself.
"It's all about what they put in," she says. "To get the most out of their experience, it's about being open, agreeable, carving out the time and making an actual commitment."
Advice for parents, who may have never completed their own mitzvah project and the idea is a little foreign? Weiss recommends making the child's project one the family does together.
"Usually when the family or parents get involved, the kids end up doing something much more substantial – they feel especially proud of it," he says. "It becomes a nice experience that brings the family closer together around their Jewish values."
---
Shira Polikoff
Bat mitzvah: Nov. 16, 2019
Congregation: B'nai Jeshurun Congregation
For Shira Polikoff's mitzvah project, she knew she wanted to do something for her summer camp, Camp Ramah in Canada, located in Ontario, but she didn't immediately know exactly what.
"My mom came up to me one day, and she told me, 'What if we donated cooking supplies?'" Shira says. "I love to cook, so I loved that idea. ... This gave me a way to give back to (Camp Ramah) because they've done so much for me, and I wanted to give back for all the years that I've been at camp."
She says she imagined all the impactful ways her cooking supplies could be used, not just by inquisitive campers learning how to prepare meals during the camp's cooking activities, but also by the cooks preparing meals for hundreds of rumbling stomachs.
"I think it helps lots of kids at camp, because one of everyone's favorite activities is cooking," Shira says, "but it also helps the staff. All of their supplies are from a long time ago, so with more equipment, they can make more things that all of the campers love a lot easier."
A few months before her bat mitzvah celebration when filling out her invitations, she included a note explaining her mitzvah project. She urged people to send new kitchen equipment and utensils to her address that she could donate to camp.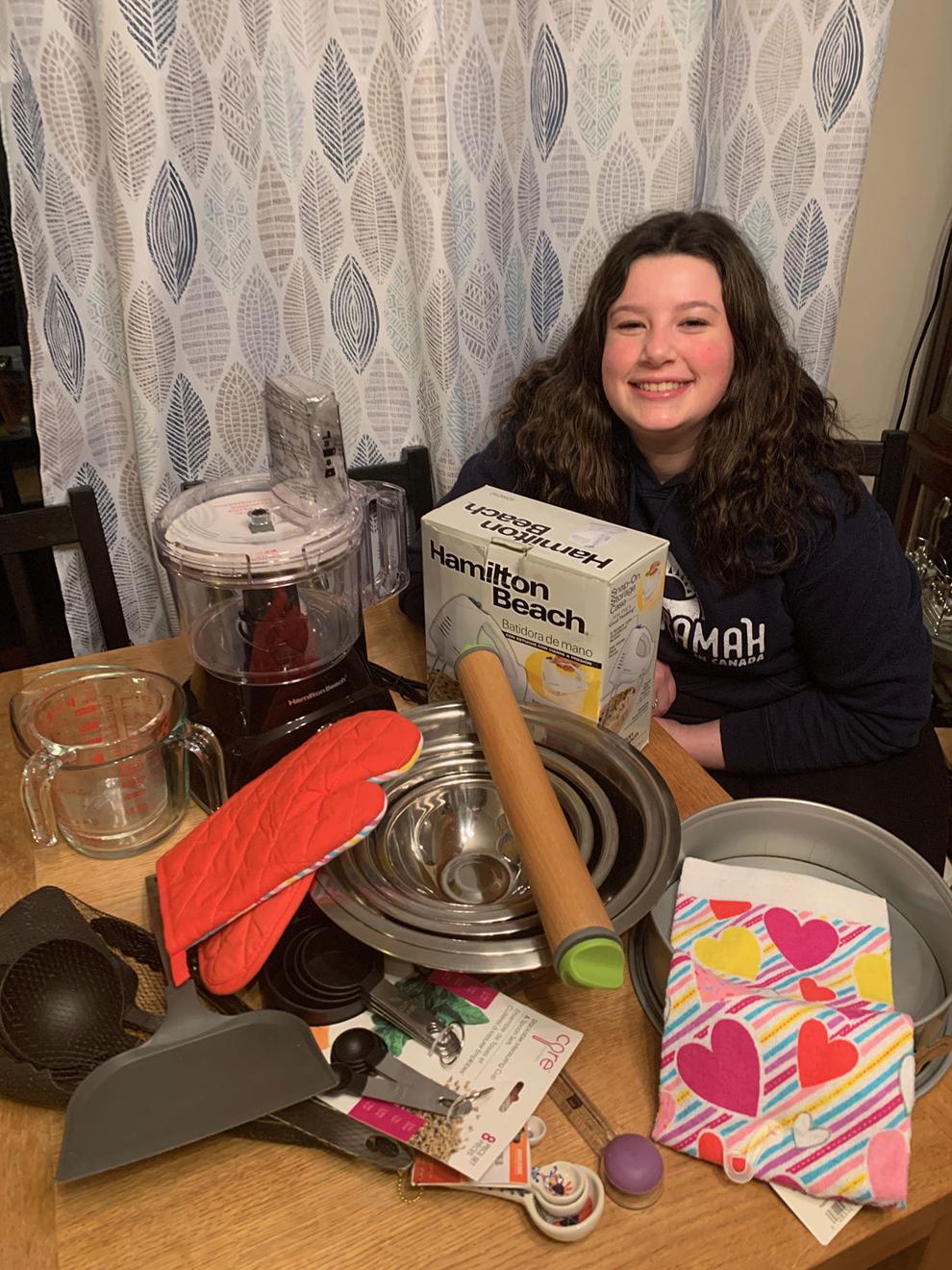 Packages started to show up at Shira's Chagrin Falls home and continued for about three months.
"I remember I had gotten home from school one day, and there was this huge package at our door," Shira says. "There was this food processor in it and these measuring bowls and kitchen supplies. I felt really excited because it was kind of like the first time that my bat mitzvah was really happening."
Shira and a few friends are also planning to make dinner for families calling the Ronald McDonald House of Cleveland home while their children receive medical treatment at area medical centers.
"I want to help people," she says. "I want to share my love of cooking with other people."
---
Braden White
Bar mitzvah: Oct. 5, 2019
Congregation: Park Synagogue
Braden White wasn't required to do a mitzvah project to become a bar mitzvah, but felt the calling to help out anyway.
"I thought if I did something that I found fun, while also helping people in need, then it would just be a great experience and a nice thing to do," says Braden, of Shaker Heights.
He fondly remembers attending a toy altering event at Laurel School years ago put on by RePlay for Kids, a nonprofit consisting of volunteers who repair and adapt toys and assistive devices for children with disabilities in Northeast Ohio.
"I wanted to do it again," he says. "Working with electrical circuits is one of my interests, and this is a hands-on electrical circuit experience. I thought it would be pretty cool for my friends to do, and it helps kids in hospitals and kids with disabilities use toys."
On Aug. 19, 2019 at the Shaker Heights Public Library, Braden and eight or nine friends met for his mitzvah project where they participated in a two-hour toy adaption workshop with guidance from a RePlay for Kids representative.
The representative taught the boys how to solder, or join metals together – which Braden already knew – using electronic toys, and how to attach a special adapter button to help kids with disabilities turn on the toys with ease.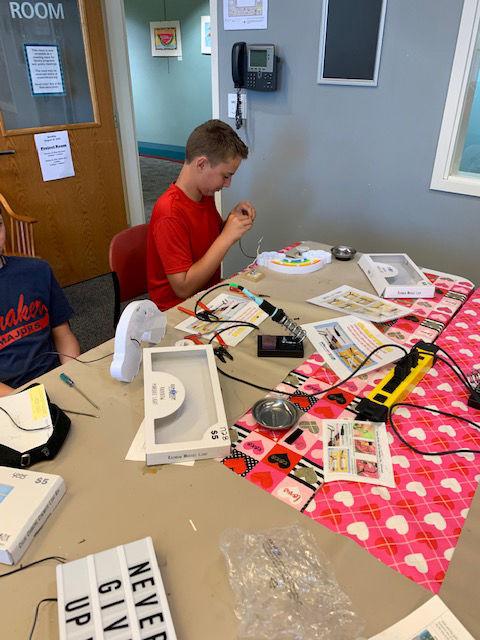 The meticulous process was a joy to Braden; he helped out his friends who didn't understand what to do, or who realized electronic tinkering wasn't for them. His roll-up-the-sleeves mitzvah project was perfect for him, he says.
"I felt like if I just donated a bunch of money, it wouldn't really be doing much," Braden says. "But if I actually brought toys there and did the work, then it would be helping a lot of other people, saving them time so they wouldn't have to do it.
"RePlay for Kids donates all the toys to the hospital for free, and I thought that since the parents of the kids didn't have to pay for toys, it would be a much better experience. And now I know how this process works, so if I ever wanted to make toys for disabled kids myself, I would know how to do it exactly."
---
Lizzie Walsh
Bat mitzvah: Aug. 10, 2019
Congregation: The Temple-Tifereth Israel
Lizzie Walsh remembers being anxious to start to her mitzvah project with the Broadway Buddies: Adaptive Musical Theatre camp, spanning July 29 to Aug. 2, 2019.
A theater lover, she'd done summer theater camps with Stagecrafters Youth Theatre before, but this time she wouldn't be a camper. She'd have to be a leader, paired with a disabled student to help them put on a musical performance in a week.
"I was a little bit nervous because I just didn't know what I was going to be doing," says Lizzie, of Solon. "And then once I came out of the experience, I had a new idea about people with disabilities in theater. It completely changed my perspective and it made me want to do psychology as my profession even more."
Lizzie was paired with Cora, a girl one year older than her, for their performance of "You're a Good Man, Charlie Brown," at the end of the week for family and friends at Orange High School in Pepper Pike. Cora was cast as Charlie Brown's little sister, Sally.
"I worked with her in the performance, and I went through her lines and songs with her on stage," Lizzie says. "I made little note cards for her lines where I would say them to her, and she'd say them back to the audience during the show. I basically just worked with her, helped her learn her character and got to know her, but I also worked with other kids."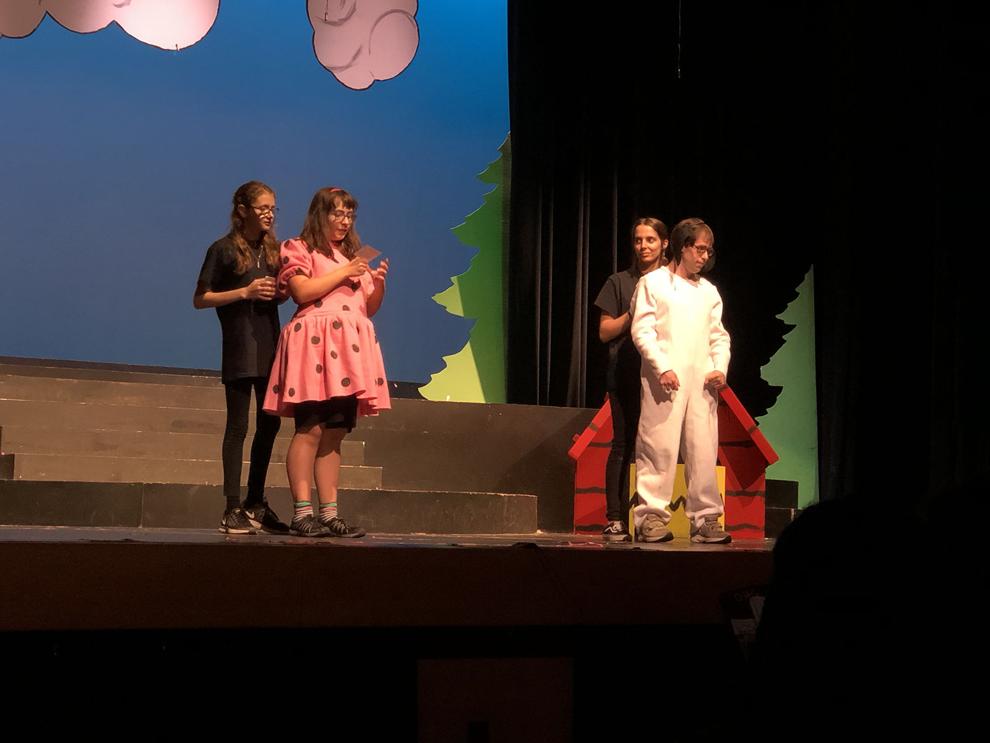 As she adjusted to not being the one in the limelight, and sharing her abilities with Cora and other campers, Lizzie learned valuable skills that will carry with her into her future, she says. For the final performance, Lizzie, like all the camp's volunteers, stood behind their buddies on stage.
"It was so different 'cause while I was on stage, it wasn't me performing – I was helping somebody else perform," she says. "It was a great experience for me. Now that I've done this, I know how to help other people. I'm definitely going to do it next year 'cause I loved it so much."