Judaism teaches us we are not created good and we are not created evil, we are created neutral. Therefore, it is our responsibility to struggle with the impulses and learn how to overcome them. This is the message Rabbi Matthew Eisenberg of Temple Israel Ner Tamid in Mayfield Heights exemplifies behind the meaning of being a man. Or, in other words, what it means to be mensch.
So, what does it mean to be a man in the Jewish faith?
This question, along with several other heavy unknowns, weigh on the minds of many teenage boys who are trying to navigate a new life stage. When young men start high school, they are faced with challenges surrounding fear, anxiety and questions concerning self-identity, as well as understanding sexuality and how to act on desires. Meanwhile, as they try to find answers, they are surrounded by an often toxic environment filled with aggression and negative attitudes.
Seeing there was a need to help teenagers as they transition from boy to man, Moving Traditions – an Elkins Park, Pa.-based Jewish nonprofit that facilitates educational programing for teenagers, including Rosh Hodesh, which is geared toward girls – launched the Shevet mentorship program. The program's name stems from "shevet achim gam yachad," a line chanted in the psalm "Hinei Ma Tov," which expresses how meaningful it is for brothers to sit together. The program's goal is to provide a judgment-free space where young men from ages 13 to 18, can come together to open up a dialogue and promote personal growth.
"The reason we did that is because we really felt that eighth-grade boys are just starting to be self-reflective in a way where they are thinking about their relationships, thinking about their friendships, thinking about how they are perceived by others, thinking about their relationship to parents in new ways," says Rabbi Daniel Brenner, chief of education at Moving Traditions.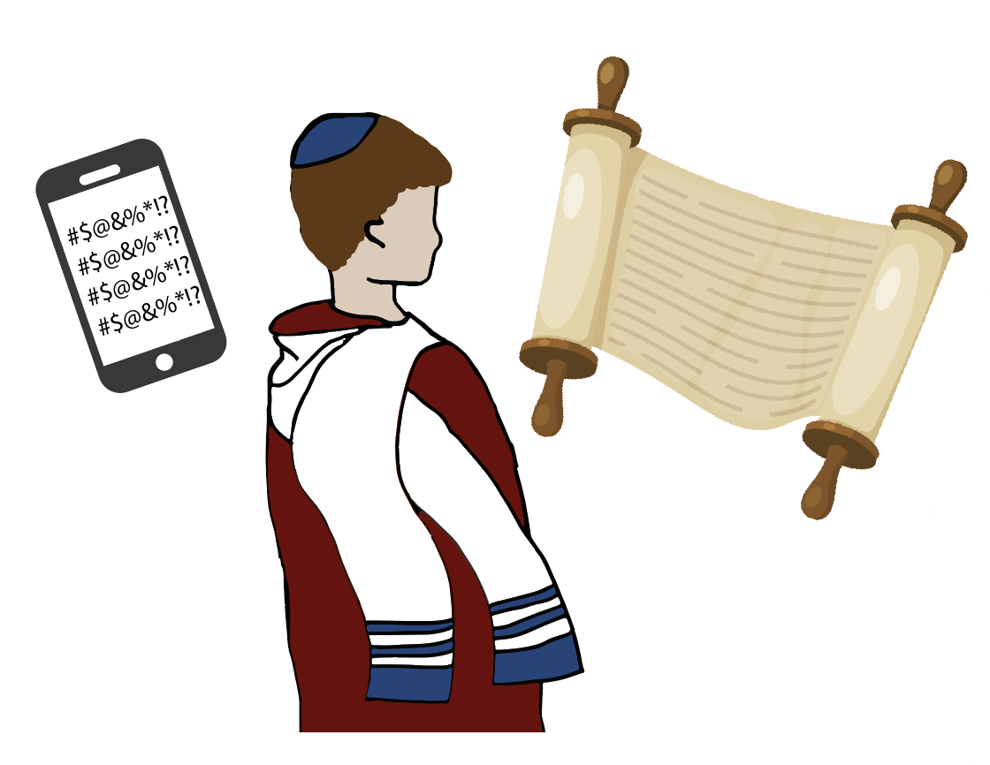 Ahead of the curve
Eight years ago, Brenner completed the pilot phase of the program and launched it nationally. Since then, Shevet has expanded to 120 groups around the country, now working with more than 1,300 post-bar mitzvah boys.
Shevet is a curriculum-based program led by an adult mentor who discusses topics related to manhood, Jewish study, understanding wisdom, violence, as well as issues around sexism and how to treat women and girls. Topics are selected to reflect the realities boys face as they develop into Jewish adults. By incorporating topics related to the boys' daily occurrences, the instructors help lay a path toward self-discovery and understanding.
It is important to intervene in eighth grade and focus on the topics then, so the boys get a sense of who they want to be, how to meet their needs, how to examine interests, and in some ways, how to explore pleasure without damaging other people, Brenner says.
"I really think we were five years ahead of the curve on thinking about how to teach boys about healthy sexuality, pleasure, education and consent," Brenner says. "It really helped us when two years ago, the #MeToo story started to break. We were already there. We were already working with teen boys, having conversations and doing advanced training for our group leaders."
Most chapters have between eight and 10 boys, depending on the size of the community and synagogue. They meet once a month for two hours, either at a synagogue, local Jewish community center or Jewish day school. The idea is to leave enough time so members don't feel rushed and they can have a reflective conversation with their mentor, describing what's going on in their lives. Leaders aim to have a group for a minimum of two years. Making at least a two-year commitment allows the mentors to see what it is like to go through the transition from middle school to high school and watch the boys grow and learn. Seeing that development is part of the mentorship model. Many of the groups have continued to 10th, 11th and 12th grade.
"The ones who do continue, I think, benefit greatly from having that monthly check-in and decompression where they can hang out and not be judged about what is going on in their lives," Brenner says.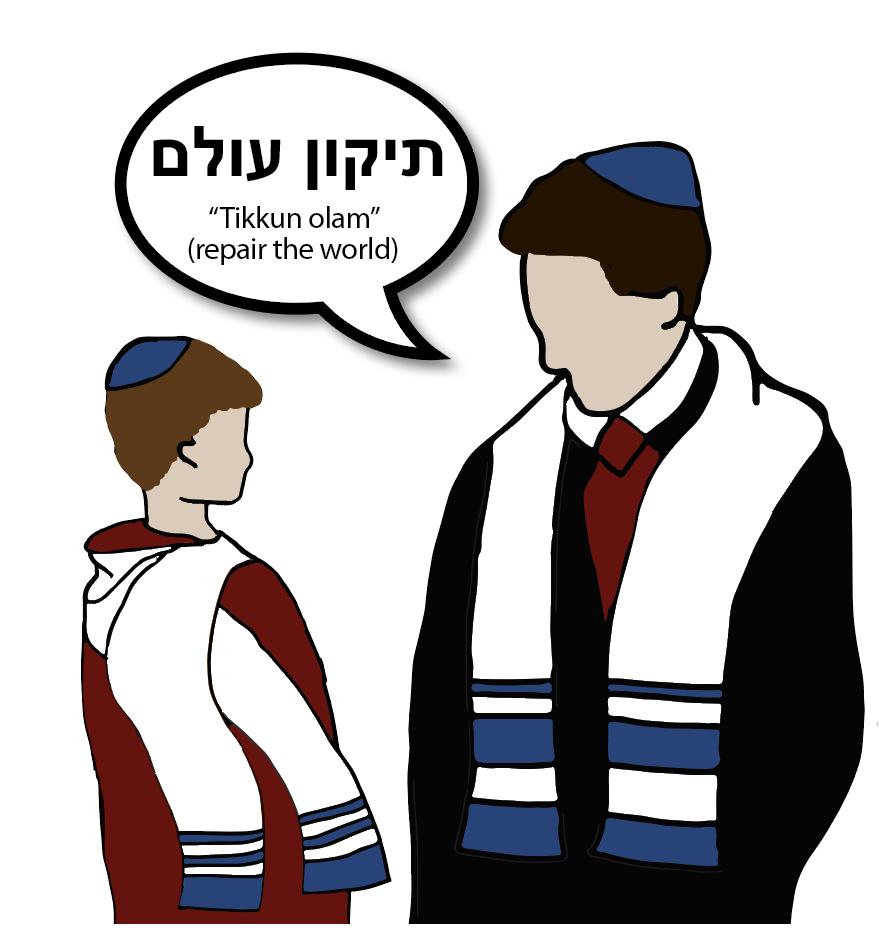 Factoring in faith
Another objective Shevet focuses on is maintaining the boys' engagement in their faith. After having a bar mitzvah, it's important for boys to stay involved and practice Judaism, as it can help provide the guidance, friendship and sense of purpose teenage boys are seeking.
"After having a bar mitzvah, it's time for a 13-year-old boy to establish Jewish routines," Eisenberg says. "Engagement should continue or increase. The Jewish synagogue is a space where we can read and pray the words we have been given, and feel a sense of community."
Maintaining this engagement is also a way to grow and take action. Eisenberg has seen several confirmation students return to the synagogue as religious school aides, volunteering their time to put their values into action. The aides carry out their commitment to Judaism by being a leader and teaching others about the holidays, tzedakah and topics related to its history and language.
Eisenberg adds this type of programming and emphasis on faith fills the void of seeing the world through Jewish eyes. Often, a religious life is not valued as much as a secular life, he says. Individuals will place more value on their athletic abilities and academic success. But, if the Shevet curriculum can help teens see the world through a Jewish lens, then it can provide benefits and help them act in Jewish ways. This view can then radiate outward into the boys' secular lives.
Meaningful mentoring
Every year, there are three or four courses held during the summer to train individuals to become Shevet mentors. There are also trainings held for Jewish day schools in relation to incorporating the topic, along with other work focused on the question: How are boys being guided at a time when there's more and new awareness of the damage boys do based on what's portrayed in the media? Although there are not Shevet chapters in every city, several mentors and members involved have continued efforts by bringing the same dialogue to advance consent education on college campuses, Brenner explains.
There are several others who are committed to taking action and addressing the needs of young men. While there are waves of media attention focused on men behaving badly, there are individuals – perhaps overlooked – who strive to combat that behavior through education and mentorship, which is culture-shifting work.
"I would like for more attention to be put on the positive ways that people are reacting (to the importance of consent education)," Brenner says. "And it's not reacting with a slogan, and it's not reacting with a poster, it's reacting by saying we all are trying to figure out what it is we are attracted to, what we want in a sexual encounter and how we are even able to initiate the most simple thing, such as holding hands or a kiss. Talking about the most simple things and how you initiate that, you really can develop a framework for any young man to think differently about how they are going to be with another person." BM