Two longtime tutors reflect on their years of helping b'nai mitzvah children in Northeast Ohio's Jewish community
Gadi Galili insists every student is special and every one has his or her own story.
The 59-year-old has been tutoring bar and bat mitzvah students at Park Synagogue in Pepper Pike and Cleveland Heights for about 20 years. He might not always remember the names of the students he teaches, he says, but he definitely remembers their faces or what he taught them.
"I've taught at least 800 to 1,000 students," says Galili, a Pepper Pike resident. "A lot of kids. A lot of pleasure and satisfaction and giving back. I'm teaching and I'm learning. The kids are taking from me and I am taking from them, so it's a very enjoyable process."
Galili says teaching allows him to hear and learn about the individual journey each student goes on, both in preparing for his or her bar or bat mitzvah and in life.
"I am interested in this, being with them on the journey of Judaism," he says. "I help them learn verses for their bar or bat mitzvah. They will forget maybe 90 percent of those verses a year later. It's not important. What is important is setting the roots of Judaism in them, especially at that age."
Linda Wolfe has been teaching since she was 14. She began teaching Hebrew at Suburban Temple-Kol Ami in Beachwood around 1973 and a couple years later began tutoring for bar and bat mitzvahs. She says each student has his or her own individual uniqueness.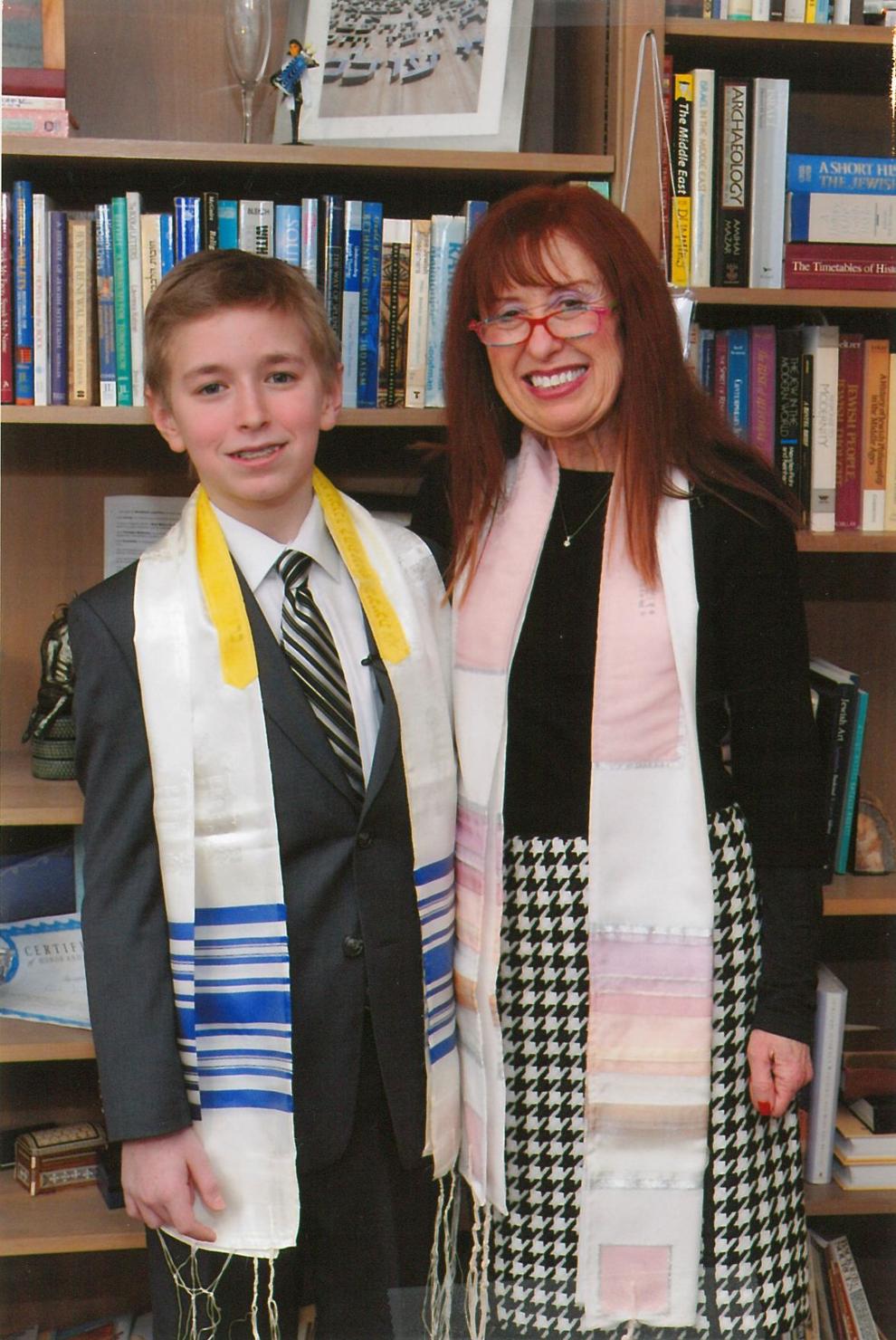 "I've had students that moved in the middle of our preparation and continued tutoring over the phone because they felt we had a connection," says Wolfe, a Mayfield Heights resident.
One of the most special parts of tutoring Wolfe experiences is when she gets to teach children of former students, she says.
"That is special to me because it means I was able to instill a love of Judaism and a connection to prayer and history," she says. "And that their children are learning it now with me makes me feel very honored. I feel like I am continuing the tradition and actually instilling an important part of our Judaism and passing it on to future generations."
Galili says the most rewarding aspect of tutoring for him is the knowledge that the families of his students are happy.
"It's rewarding for me to know that the family, at least the parents or other family members, that all of them have a good experience," Galili says, adding that the experience is far more important than the knowledge of what the bar or bat mitzvah student might be studying.
"You might not remember everything you studied in college but you remember the experience, good or bad," he says. "A bad experience you'll remember for a long time. A bad experience shows you that it's not for you, it's bad, 'I don't want it,' close the book on it, period. A good experience shows what the family wants for the student. The family might not really believe in God but they believe in community and that is important to me. I might see the students two, three, even four years after, and of course they forget portions of the readings, but they always have a good smile, a good memory from the bar mitzvah."
The children remember him, too. Galili says he recently visited Israel for the first time in 30 years and doesn't know too many people in the country anymore. While there, he says he saw about 10 former students who recognized him in the streets and said hello.
"I didn't remember all of their names, as I taught them when they were 13, but I remember teaching them and I remember their parents," he says of seeing his former students in Israel. "We're 6,000 miles away from Cleveland and I remember them. Then I come home and hear from the family 'Oh I hear you ran into my son, my granddaughter' – all kinds of things such as these."
For Wolfe, one of the most rewarding things about tutoring is being able to listen to the children's stories.
"Getting to know the children and their families, tutor(ing) them for over a year each time, really (getting) to be close to the children – they trusted me and we talk," she says. "I have time to listen to their stories. Now, it seems like everyone is so busy. People don't always take time to listen to the children, and especially teenagers, they always have something worthwhile to share. (It's) nice to see them grow into adulthood, and it means a lot to me that they carry on and continue to study."
Wolfe also says the children's experience of being able to stand up in front of their family, friends and congregation gives them a feeling of self-confidence and self-respect they can carry into adulthood.
"I think it is so important to keep this tradition and to continue to study the Torah and live by those laws and rules that are relevant today," Wolfe says. "I know my students are able to stand up and present themselves and lead an entire service. I have had some very shy students that thought they could never become a bar or bat mitzvah. They had wonderful success and realized they could sing – even the boys – and realized they could be loud, clear and confident. I've had a very good success rate."
Wolfe says she gets the children to start using the microphone as soon as they learn their prayers to get them comfortable.
"I start right at the beginning, get them thinking they own that sanctuary," she says. "It's theirs and they're comfortable. They usually read out of the Torah for a couple of months before bar or bat mitzvah and they can feel like that sanctuary is their home. So they feel they belong and can become closer to the Jewish community and closer to God."
In many ways, building and continuing the community can bring people closer to God. And while every student might have their own story, the stories collectively make up the community. Galili says he continues to tutor because it is important to bring the community to the next generation.
"I am here because generations before me wanted to build a synagogue and community and that is why I am here," he says. "We are a link in the chain and we have to keep it going. I didn't create the Jewish community, but we are here tutoring to continue the great job for the next generation." 
---
This article appeared in the Spring / Summer 2017 issue of Bar•Bat Mitzvah.