Everyone wants to commemorate a young adult's bar or bat mitzvah with a memorable gift. However, with the plethora of options, picking out that keepsake might be more challenging than one realizes.
While money is a popular gift to give, Judaica is something a young adult can treasure for the rest of his or her life. La Bella Vita, in Woodmere and Cleveland's Little Italy neighborhood, is practiced in selecting fine Judaica for any occasion, including b'nai mitzvah, says owner Barbara Strom.
"It's such a milestone occasion, it's such a great thing, it's wonderful to have your own Judaica," she says. "It's a very special time and a very special gift."
After the ceremony, as young adults begin delving deeper into their Jewish background, Strom recommends gifting a Kiddush cup. To help the young adult practice charity, she says a tzedakah box can make a great gift.
"The whole point is to give something that commemorates but can also be an heirloom, and that's what's important," she says. "It's not like (a young adult) just walks up there – you've been studying, you've done a lot of things. To have your own Judaica is part of all of this, it's very meaningful for a parent to give."
While running her business, Strom uses the tag line "celebrating traditions." She sees them as an important part of Jewish life but also sees some people letting tradition go by the wayside. In giving the gift of Judaica, older generations help younger generations carry on those traditions.
"As you grow up with the Jewish tradition, every piece of Judaica is used in the family when you celebrate the tradition," she says. "When you're 13, it's a cool thing to have."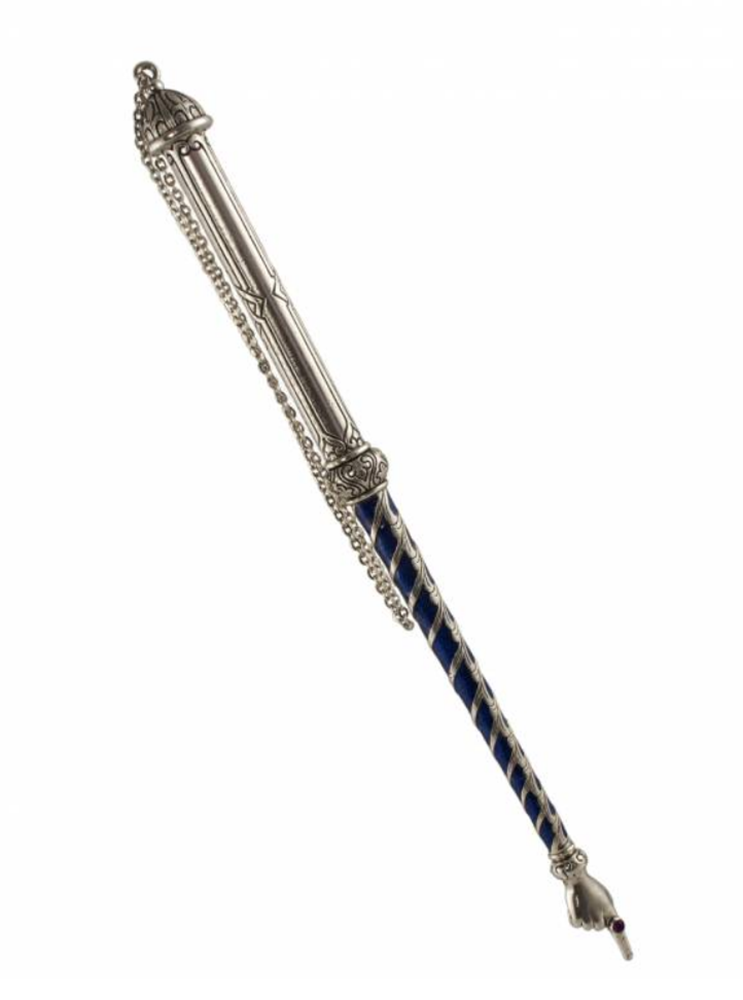 Strom also recommends giving a yad as a gift. With so many artistic options, a unique one can be found to match the young adult's personality.
In another way to commemorate the mitzvah, Leslie Kammer, general manager of Wood Trader in Cleveland Heights, recommends getting a photo of the young adult with their family taken by either a professional photographer hired by the family or a fellow guest and keeping a copy of the invitation. Later, the celebrant can get the items framed – items that can serve as physical memories of the day.
"People spend so much for a photographer, and then to not go ahead and frame pictures is sort of ironic," she says. "And framing the invitation, that's another thing. People spend so much time and attention on picking out the perfect invitation, it's kind of nice to get that framed as well."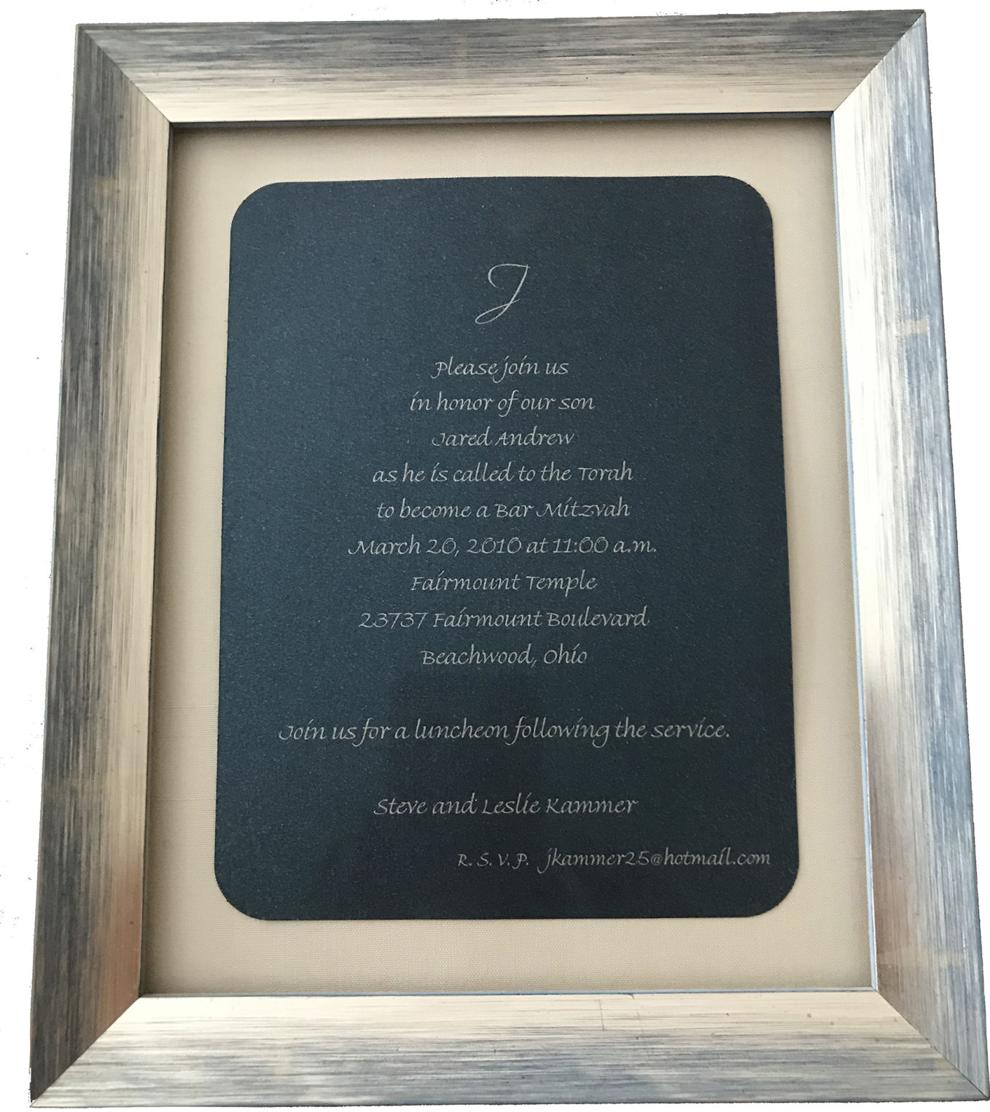 She added that a bar or bat mitzvah is a happy occasion for which all the family comes together, making it an opportune time to take a commemorative photo.
When picking a frame, Kammer says to look at the type of invitation, whether contemp-orary, elegant or another style, and pick a frame that can match it. With photos, she says to pick something simple so as not to draw attention away from those in it. BM