B'nai mitzvah celebration venues are often the first place the guest of honor celebrates Jewish adulthood surrounded by fun, friends and food.
Even though the phrase "location, location, location" is mostly used with residential properties, it applies to party venues just as much as it does homes.
However, for your child's b'nai mitzvah, there's no need for you to think too big, because House of Blues, Pinstripes, Dave & Buster's and other local spots can do so for you.
House of Blues
Party like a rock star – literally – at House of Blues Cleveland, the downtown concert venue where your child's favorite up-and-coming artists have likely performed under the lights.
However, at your child's bar or bat mitzvah, they will be the star of the show.
"It is House of Blues, but you can totally just take it over and make it your own," says Julie Woyma, senior director of sales for House of Blues Cleveland.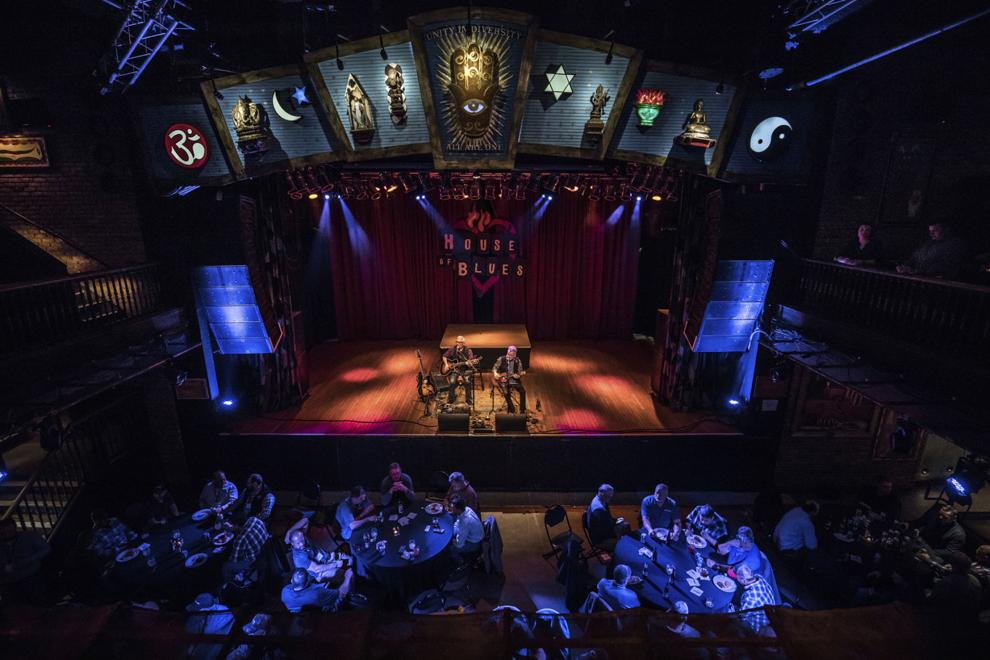 And take it over people have. Woyma has seen themes like rock, Mardi Gras and circus transform the various party spaces from food and drink to entertainment, as well as with themes as simple as the color blue. From blue mocktails, blue lighting and Blue Man Group videos broadcasted on monitors, the venue encapsulated blue. She's also seen fortune tellers, cotton candy stations and soft pretzel and ice cream sundae bars add to the space.
Those throwing the b'nai mitzvah are paired with a salesperson and logistics manager who work together to plan the menu of in-house prepared food and drink with the venue's restaurant, room sets, entertainment and miscellaneous decor. And because the venue also serves as a concert hall, House of Blues can work with musical artists and DJs of any popularity level to bring them to b'nai mitzvah as headliners, taking care of everything from booking to hospitality to technical aspects. Performers like country pop singer Andy Grammer and alternative rock band Jimmy Eat World recently performed for House of Blues parties.
B'nai mitzvah reaching a maximum of 200 people are encouraged to opt for the Cambridge Room, a lounge space boasting wood flooring, a fireplace, high ceilings, large built-in bar and a stained-glass backdrop. Larger mitzvahs should go for the Music Hall, a funky, bi-level space with theater seating on the upper level, large collection of folk art from the South and attributes to different artists.
"Aside from that House of Blues parties are really fun, unique and people come in ready to have a good time – it's not your hotel ballroom," Woyma says. "It's just a really unique space. We really pride ourselves on being a one-stop shop where we take care of everything for you and make it really easy."
Those planning the festivities are encouraged to reach out to House of Blues to put space on hold at least a year in advance due to the venue's popularity for other events and concerts. Prices also vary seasonally and range depending on selected amenities.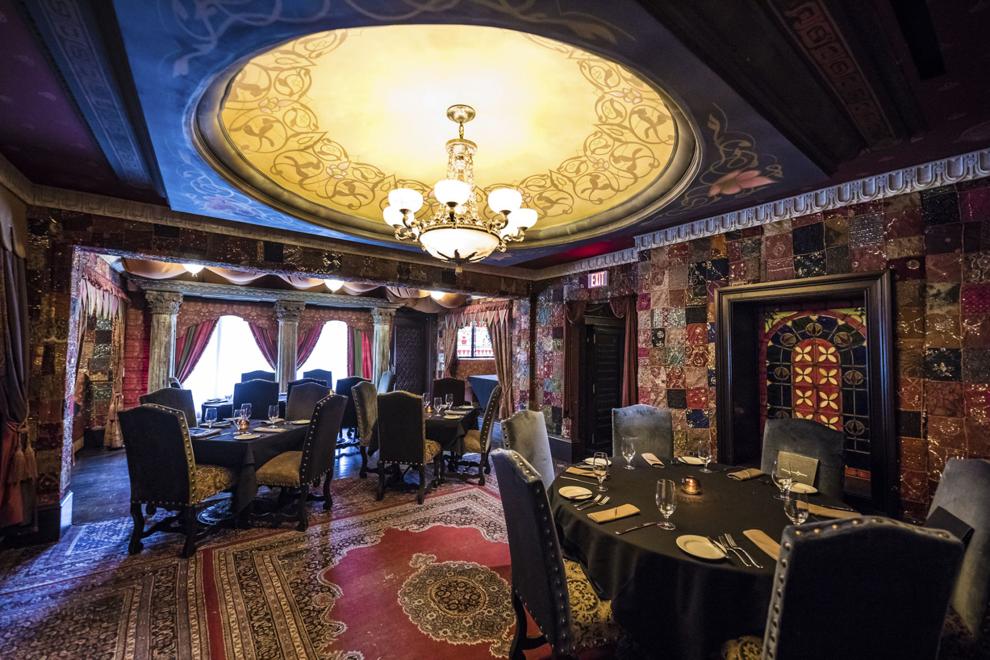 Pinstripes
Instead of relying solely on a DJ or brought-in entertainment to set the tone for a great b'nai mitzvah, why not throw a party centered around activities everyone can participate in, like bowling and bocce ball? At Pinstripes in Orange, options are abound for an activity-based b'nai mitzvah, where those looking to throw a party can rent out bowling lanes, indoor and outdoor bocce courts and ballrooms to celebrate with family and friends, all with the ease of the party planned and executed for you.
"We can cater to both the parents and to the children with upscale options of food, bowling and bocce," says Stephanie Duelfer, a brand ambassador for Pinstripes. "It's not just like a regular bowling alley and it's not just like regular bocce courts. We treat you as a family once you come in the door."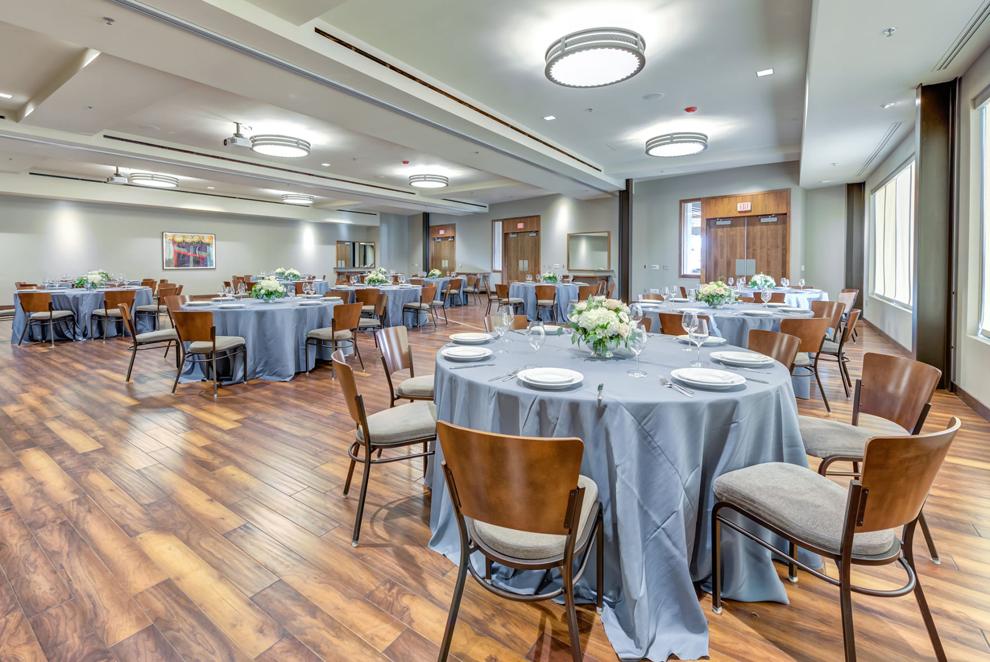 Customizable in-house food options include a bistro-style buffet, which has themes to choose like "Italian-American Feast," "Wood Oven Flatbread Party" and "Slider Celebration," all served with salads, desserts and drinks. Various platters, starters, premium dinner menus, family style options and beverage packages are also available depending on party size. Pinstripes also offers catering for outside events.
Certain menu items can also be interactive, such as the ability for guests to make their own pizza with a chef, gelato flavors sculpted into a cube and a chocolate fountain.
B'nai mitzvah planners can rent out a variety of Pinstripes' designated party spaces like a ballroom with movable walls to change the room's size, a large outdoor/indoor area with bocce courts with patio access, or the entire bowling area with 12 lanes open solely to the party.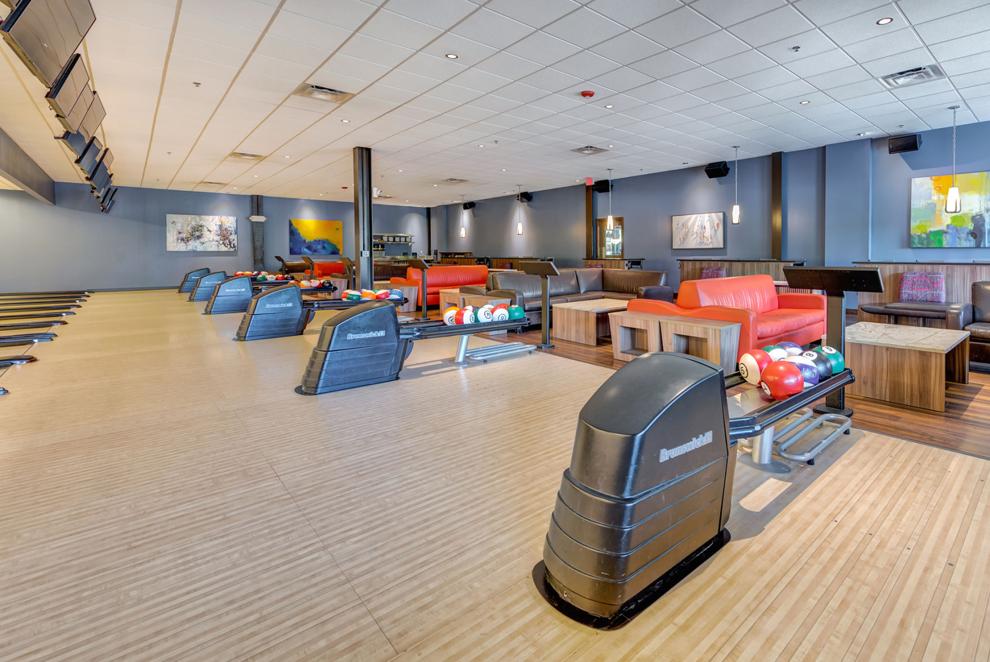 Pinstripes assists b'nai mitzvah planners to bring in outside entertainment companies for music and lighting, and servers to help during the party to make sure guests are well attended.
"We try to accommodate to what they want," Duelfer says. "We talk to them, we see what they want and we make sure they have the specific space they would like and for it to look how they'd like. We just want them to have that space particular to them."
Duelfer recommends booking Pinstripes for b'nai mitzvahs a few months ahead of the planned party's date, but to work further in advance around the month of December when more companies throw corporate parties.
Dave & Buster's
If a party where your kids can transport themselves to another world with immersive virtual reality, speed down a racetrack in a race car game, challenge friends in a basketball shoot-off or escape ghosts in an old school game of Pac-Man are more their idea of b'nai mitzvah fun, then Dave & Buster's in Westlake may be a good fit.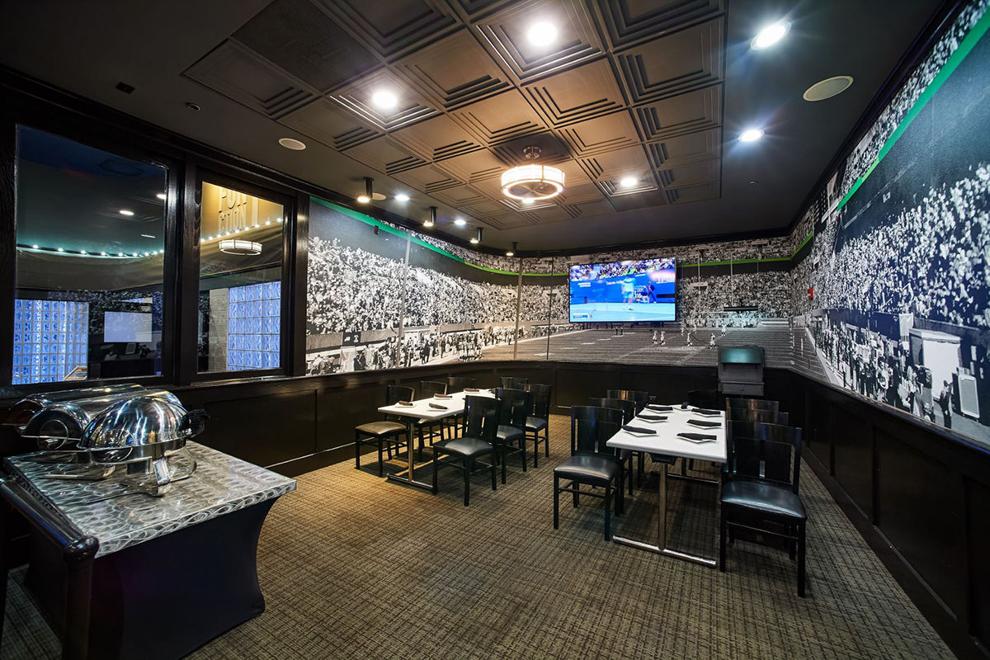 Those looking to throw a b'nai mitzvah can rent one of three party rooms, or choose to rent the entire building for a private party. There are a variety of party packages to choose from including a buffet or party platter, unlimited soda, "power cards" for additional game play and special perks for the b'nai mitzvah child like unlimited play and a "power tap" band. Besides any specific decorations or if a special DJ is needed, those throwing a bar or bat mitzvah have nothing else to worry about with the Dave & Buster's special events manager covering everything to create a successful, fun party.
"We usually just do whatever the host would like to do, up to what we can," says Desiree Bentley, head of marketing at Westlake's Dave & Buster's. "We've got the 'you got it' attitude. Whatever they need, we try to do the best we can."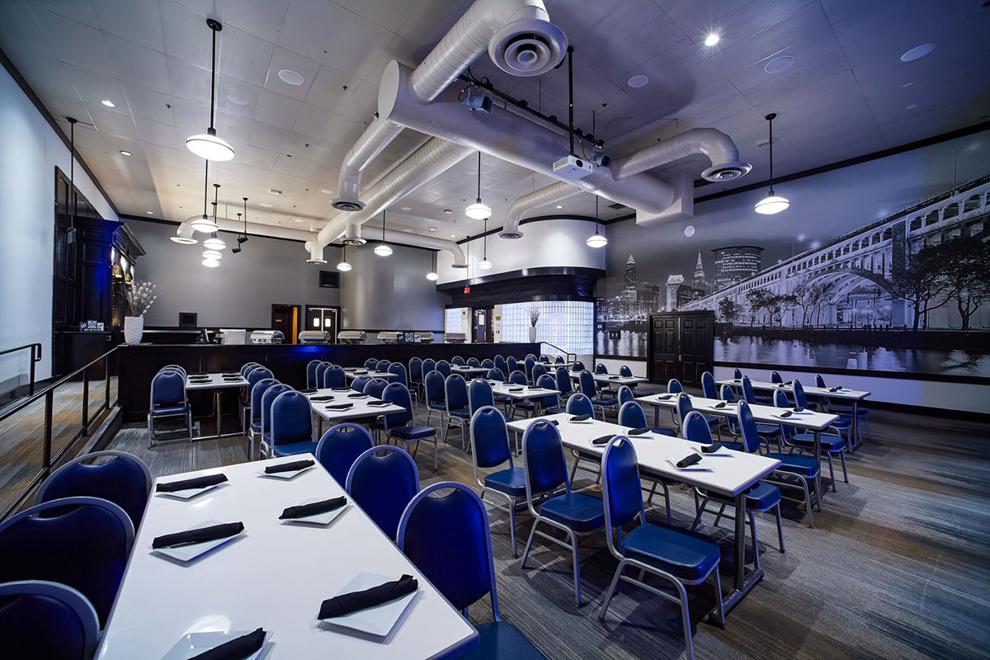 Dave & Buster's has a pre-set menu when it comes to event food, but customizing it with the venue's in-house restaurant is always encouraged to create a personalized buffet. From DJs to outside entertainment, Dave & Buster's has recommendations and can work with those vendors to bring them to the party.
Bentley recommends contacting Dave & Buster's for celebrations well in advance, but for parties planned for its busiest time in December and January, she recommends reaching out at least three months ahead.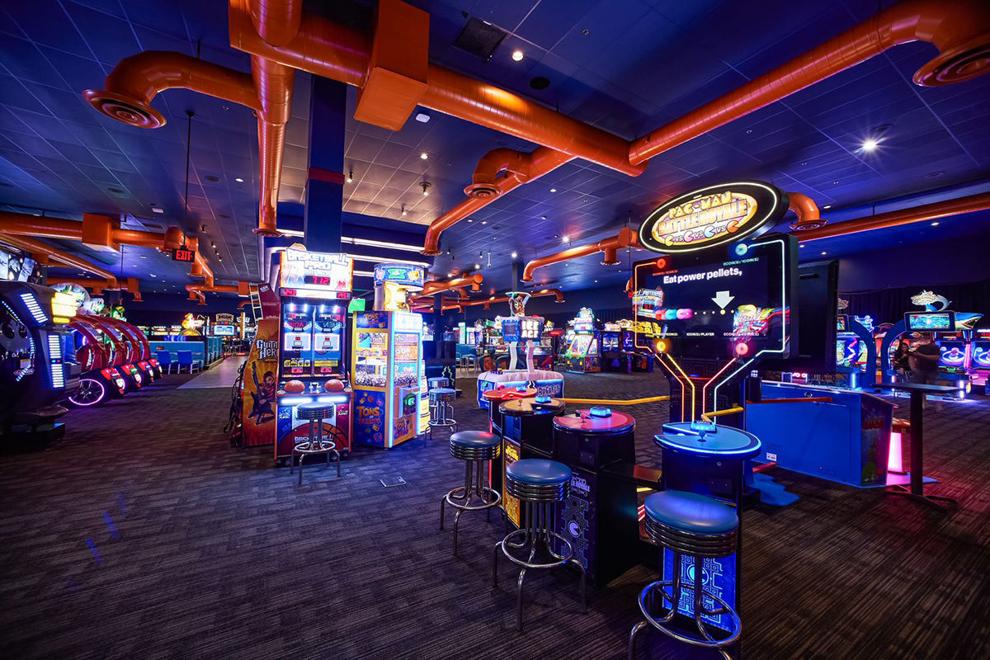 She said party throwers should know Dave & Buster's is willing to work with anything. She's seen people bring in face painters and clowns, as well as seen Harry Potter's Hogwarts come to life complete with owls.
"A lot of other party venues are just halls that people can rent, unlike ours," Bentley says. "You can get the private room with the game experience with the food and drinks, and everything is already provided here for you."