Planning a bar or bat mitzvah reception can be a balancing act. On one side is the guest of honor who is celebrating a major milestone and wants a party to match. On the other side are the parents — with a bank account in tow — who want something friends and family from out of town will reminisce about for years to come.
At the end of the day — and with the help from local venues — boxes on parents' and young adults' checklists can be crossed off. No matter the theme, venues like these can make any reception a hit.
Cleveland Marriott East
There are a variety of advantages to hosting b'nai mitzvah receptions at the Marriott Cleveland East in Warrensville Heights, says Zeina Kleib, the catering sales and account manager. Guests from out of town have an option to stay in the same building as the reception, it's close to Jewish life in Beachwood and the hotel can contract transportation options so guests don't have to worry about finding a ride to or from the synagogue.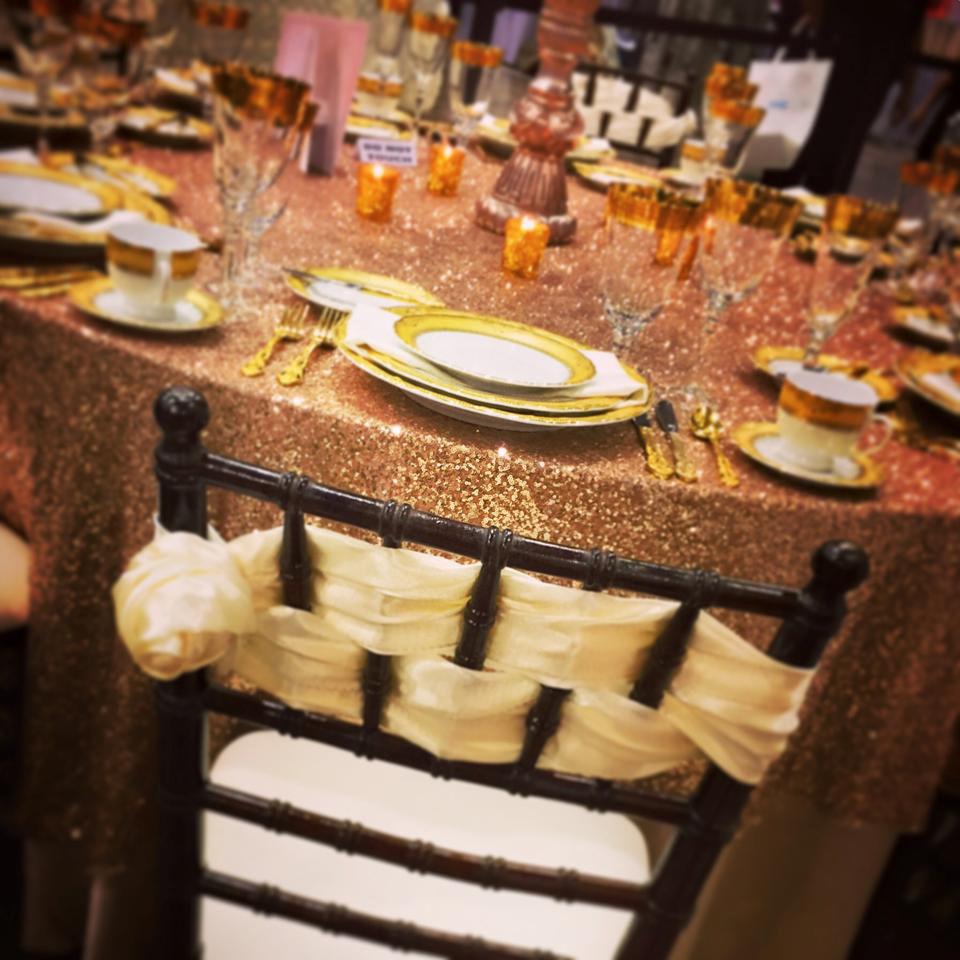 In the time leading up to the reception, families can decide how to split up the 7,700-sqaure-foot ballroom, says Kleib.
"It's such a spacious ballroom that there's so much that you're able to do," she says. "While a lot of our clients enjoy separation of the kids and the adults ... it doesn't mean the ballroom is separated by walls, it's an open space."
The hotel often works with Rock the House Entertainment Group to bring in entertainment like claw machines, ice cream machines and interactive DJs who keep guests entertained by hosting games throughout the night.
When it comes to food, the hotel offers family-style, food-station and sit-down-meal serving options, all of which can be done at one event if desired. Kleib says everyone in attendance can enjoy the style of their choice, with adults usually opting for sit-down or family-style meals and kids typically choosing serving stations. The hotel doesn't have a kosher kitchen, but Kleib says it allows kosher caterering.
To make the guest of honor stand out, Kleib says she usually sets out a special chair decorated to match the young man or woman's party theme. She also meets with them during the planning process to understand what they envision for their event.
MOCA Cleveland
Those who want to get their creative juices flowing during the reception can explore options at the Museum of Contemporary Art Cleveland in the Uptown district of the city's University Circle neighborhood. Zakia Labib, the venue sales manager, describes it as a "moldable" space that allows for any theme to take life.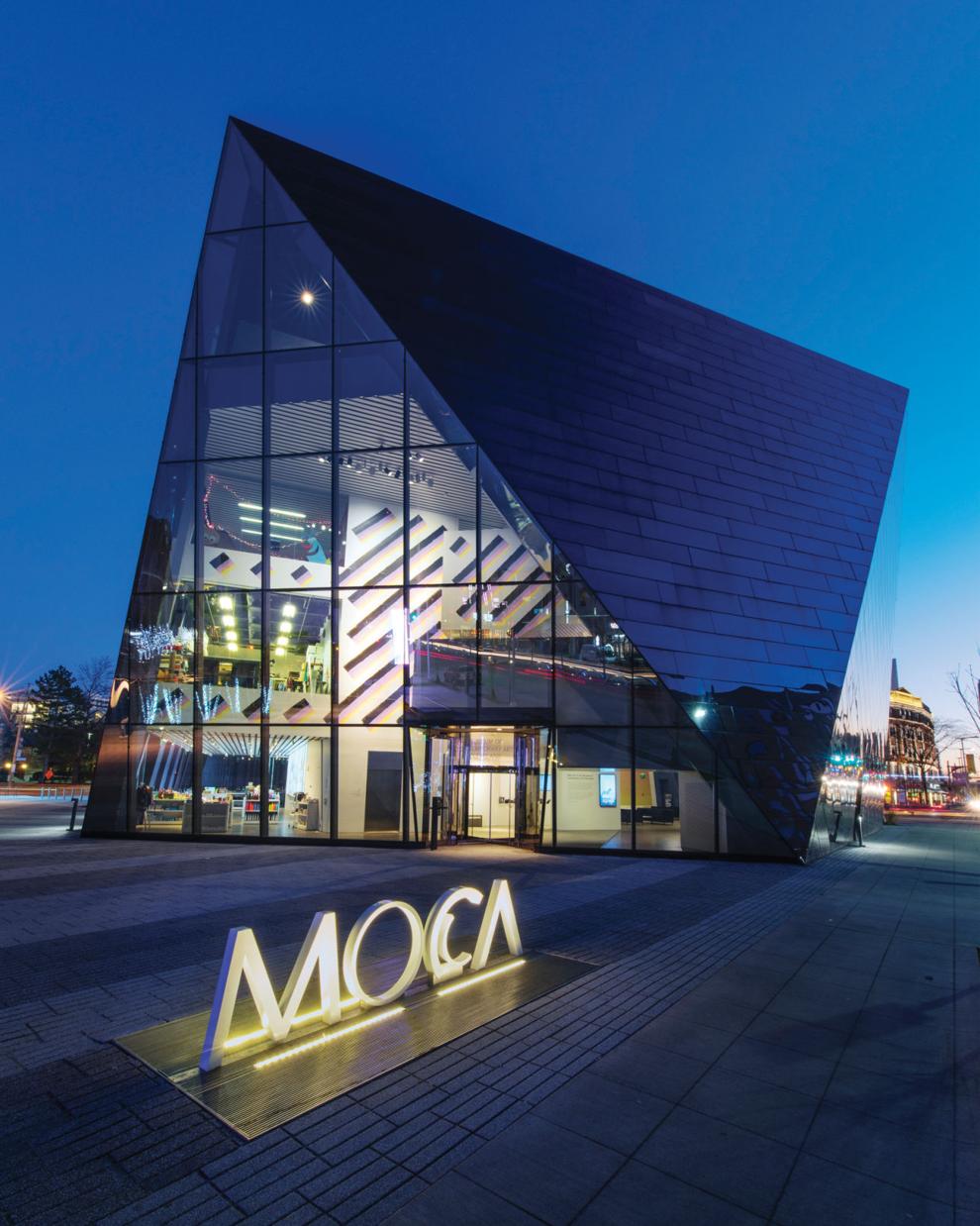 "I think when you're surrounded by art, there's something special there," Labib says. "What I love about this space is you can keep it as is because it is so raw and beautiful and just kind of contemporary, it speaks for itself. But then you can just transform it into whatever your wildest dreams are."
An example of one of those theme dreams at MOCA Cleveland was a carnival-themed reception with popcorn stands and a cupcake wall. Other families turned the museum's gift store into an ice cream bar.
Labib says when dinner time rolls around, families can choose to have high-top tables for people to stand around and eat or banquet tables for a sit-down dinner. Marigold Catering and chef Douglas Katz's fire food and drink handle catering for MOCA Cleveland, with fire providing kosher options.
Families have various space options for their receptions, including renting the entire museum. Labib says that option allows for the galleries to remain open for partygoers to view. If that's not part of a family's plan, they can rent only the ground floor and hook up any audio and visual entertainment they need.
The perk of this venue, Labib says, is it's "not stuffy." It appeals to nearly everyone's visual sensibilities, which Labib says is great for kids taking selfies.
"This is an open canvas," she says. "We're inviting you into our space, so you can create."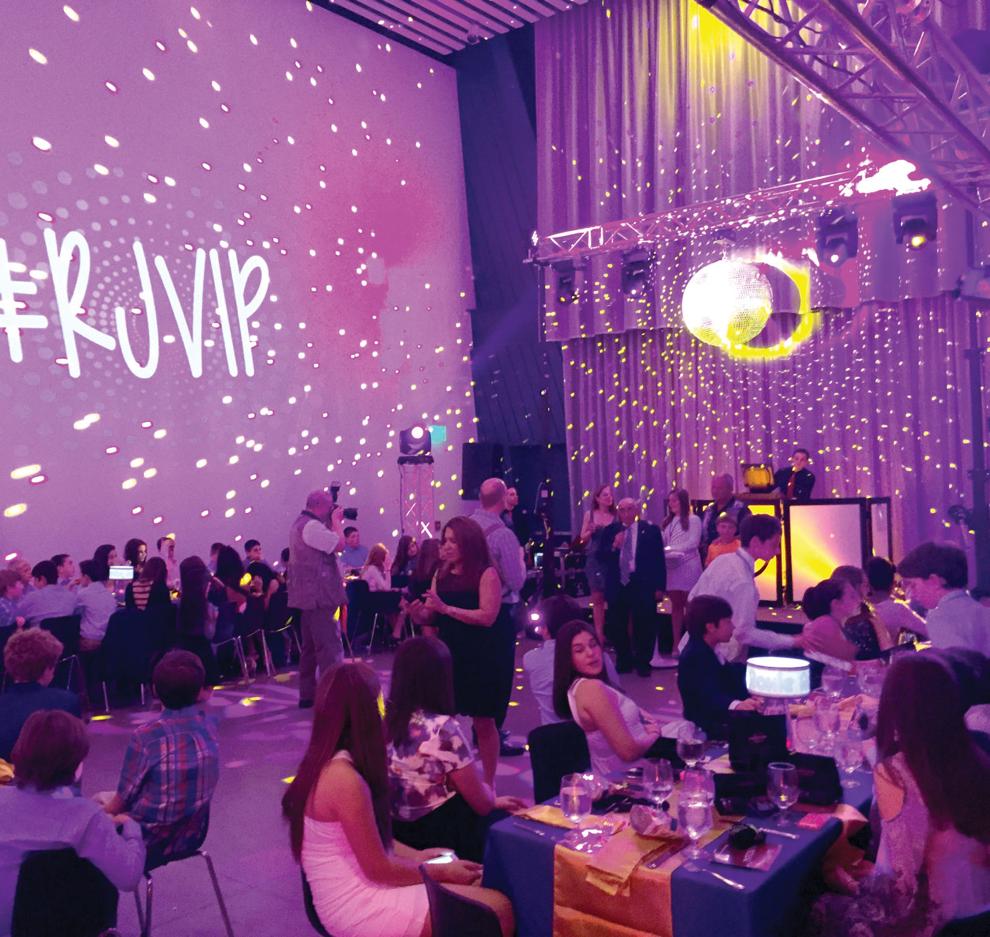 InterContinental Hotel
With an 8,800-square-foot ballroom painted in a simple palette, the InterContinental Hotel in Cleveland is able to transform its area to fit any personality or theme. Fun décor and lights can set the tone and give the party a unique look while hints of elegance shine through from chandeliers hanging above.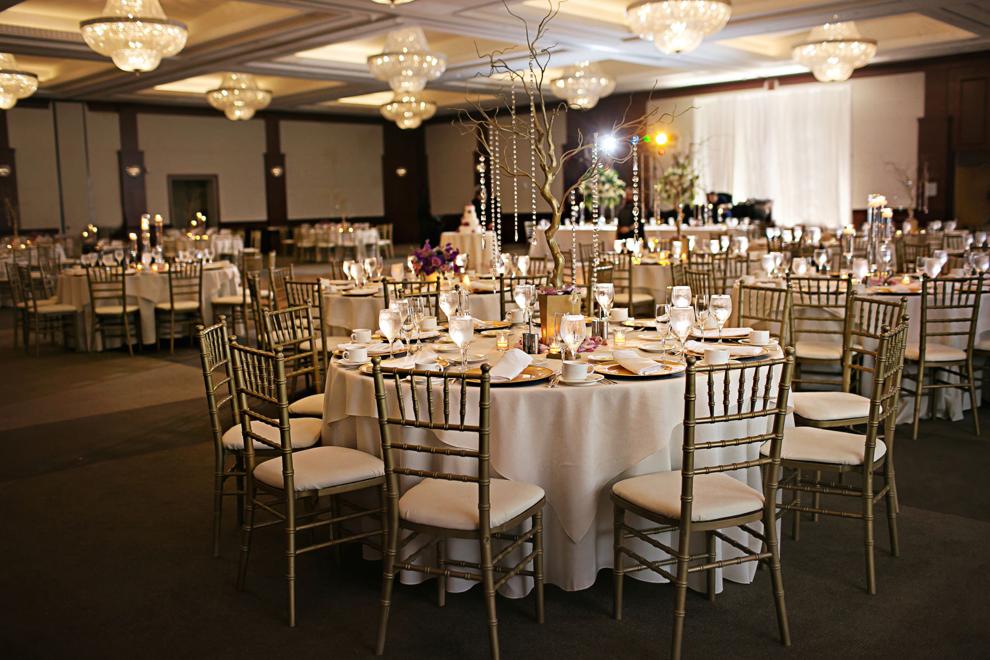 To get a feel for what a reception needs to have, Terri Kufel, director of sales and catering at the hotel, likes to meet with each young honoree to get to know them and their likes and dislikes.
"We really like to try and get to know the person celebrating their bar or bat mitzvah and really understand them because this evening is all about them," she says.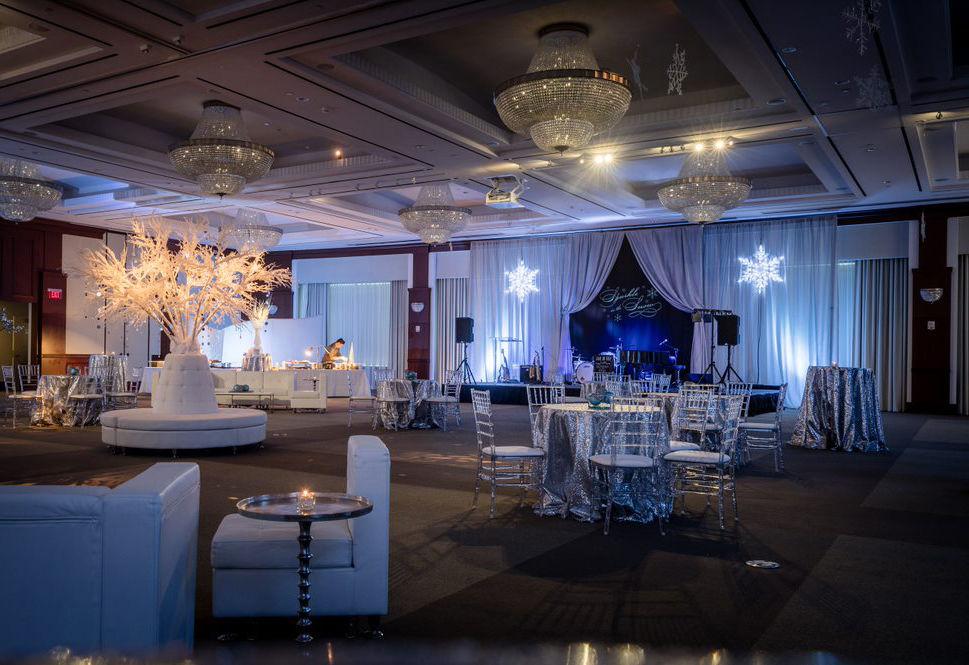 For example, if the most important thing to the guest of honor is candy, Kufel will make sure the candy bar is decked out. If candy isn't enough, the hotel has created s'more stands and crème brûlée stations for an interactive experience.
It can often be hard for families to agree about what to have for dinner on an average night at home. Luckily, parents and kids can likely get exactly what they want at the InterContinental. With a mix of food stations and sit-down meals, there are options for all ages in attendance. Kosher options also are available through the hotel's outside kosher caterers. It can be ready for a whole party or just a few guests who want kosher options.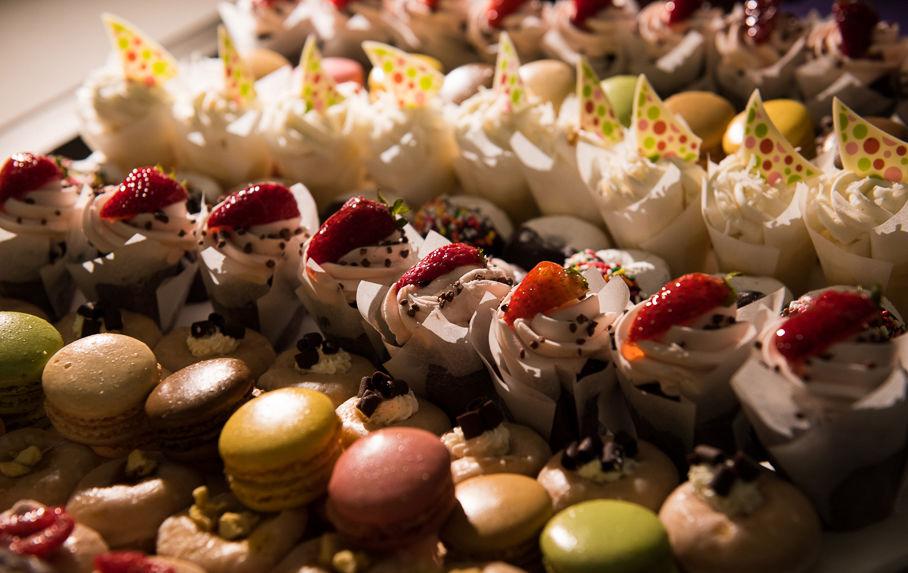 "Often, we have two different menus, one for adults (and) one for kids," Kufel says. "For the kids' meal, we find they like to do fun food stations, (like) grilled cheese with tomato soup shooters, (or) we look at doing a tater tot station with sliders. ... With the adults, we find we'll do a sit-down dinner, a little higher-end gourmet. We really cater to each." BM