Technically, you can have a bar or bat mitzvah party anywhere, but for parents looking to celebrate a significant moment in their child's life, planning a special party requires a special place. Northeast Ohio has some pretty unique locations for hosting such an event, so parents have plenty of options to make sure their child's party stands out.
Representatives from StoneWater Golf Club in Highland Heights, Tenk West Bank and Great Lakes Science Center, both in Cleveland, offer insight into what makes their venues great locations for hosting upcoming celebrations.
Golf club convenience
Whitney Neidus, general manager at StoneWater Golf Club, says having a bar or bat mitzvah there will be "the easiest event a parent ever booked for their child."
"Everything is customized, based on the family's budget and different preferences for menu styles," Neidus says. "(For) some venues, you'll have to hire an event coordinator or planner or someone to do everything. It's full service at our venue. That means I provide everything, from start to finish. So, linens, centerpieces, menu, place cards, everything to pull the event together. ... Because (we're) owned and operated by three sisters, it's just a different approach. It's all hands on."
She says the space, which can fit about 200 people for a seated event and about 300 people for a standing event, lets in an abundance of natural light. In addition, because StoneWater is a golf club, it has a lot of outdoor space.
"It's kind of a rustic feeling," she says. "It's almost like you're outside. It's the beauty of, we can do part of the event outside, but God forbid weather were an issue, we've got you covered because it almost feels like you're outside due to all the natural light and the floor-to-ceiling windows and doors. Just the space, as it's laid out, that's pretty unique."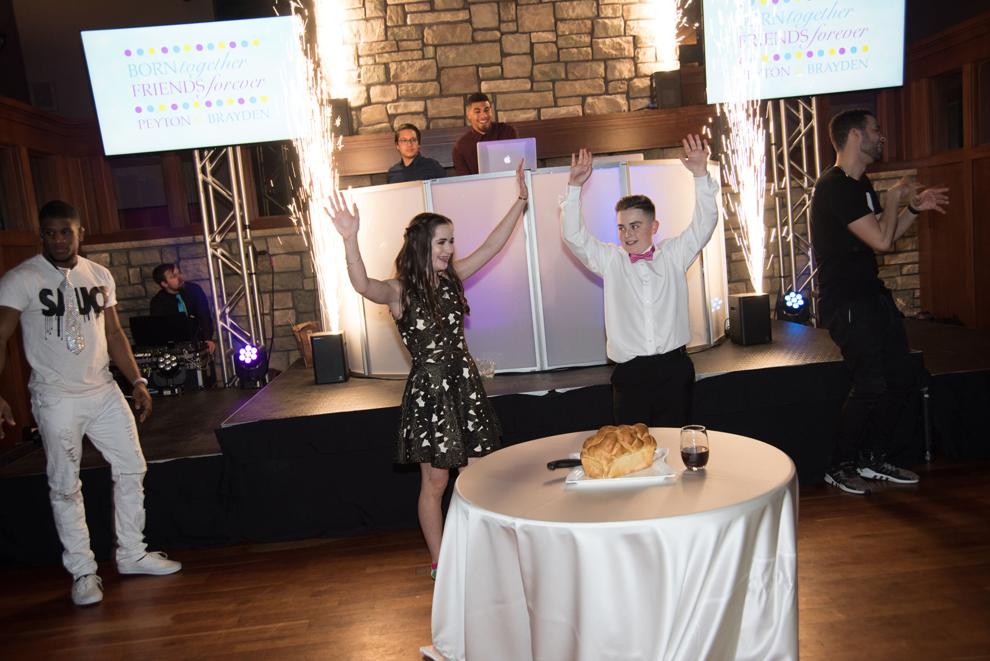 She says a lot of parents want to split the space, often with adults on one side and children on the other, and StoneWater can accommodate that event-within-an-event feel.
"And then it all comes together right around the dance floor," she says. "It's cool, it's different."
'Urban chic' versatility
Joan Rosenthal, owner of Marigold Catering, which owns Tenk West Bank, calls the venue a "blank slate."
"I love it for bar or bat mitzvahs," Rosenthal says. "First of all, you walk in there and it's the old, traditional Cleveland. It really screams urban chic. The nice part about it for mitzvahs is even though it's got this feel for it, it's pretty much a blank slate. With the mitzvahs, (parents) like to put in their own touches and photo booths and basketball games and all kinds of other amenities. This (venue) can house all that to create the feel the client wants and yet still give everybody enough space and enough freedom of movement so you can do all of that and still be able to throw a phenomenal party in a very comfortable environment."
Tenk West Bank can seat 500 people, Rosenthal says, but also says it's most comfortable with about 400 people, seated.
"With 400, you can put in a huge stage and a place for (our preferred entertainment vendor)," Rosenthal says. "I think people are realizing what a gem it is for mitzvahs."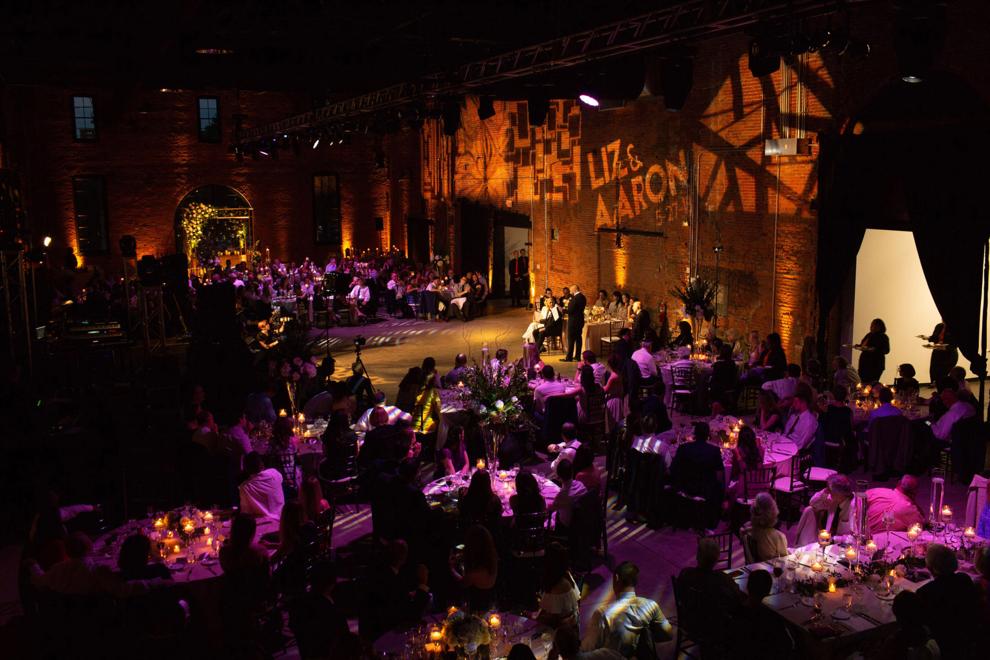 She said an event at Tenk West Bank is a "one-stop shop."
"We've got your tables, your chairs, all your dishes, your pipe and drape," she says. "We have designers in house that work with the client, you've got a built-in design team. We do centerpieces in house, so you can get whatever you want to put on your table, if the client wants. The client can bring in whoever they want, but if they don't want to, Marigold (and Tenk West Bank) is a one-stop shop."
Science center entertainment
Though some might not equate scientific learning with having fun, those people probably have never had an event at Great Lakes Science Center.
Kristy Papson, manager of special events and sales for the science center, says between the center's interactive exhibit floors and its views of Lake Erie and Cleveland skyline, the venue offers something to appeal to all ages.
"When hosting your celebration at the science center, you are getting an experience, not just an event space," Papson says.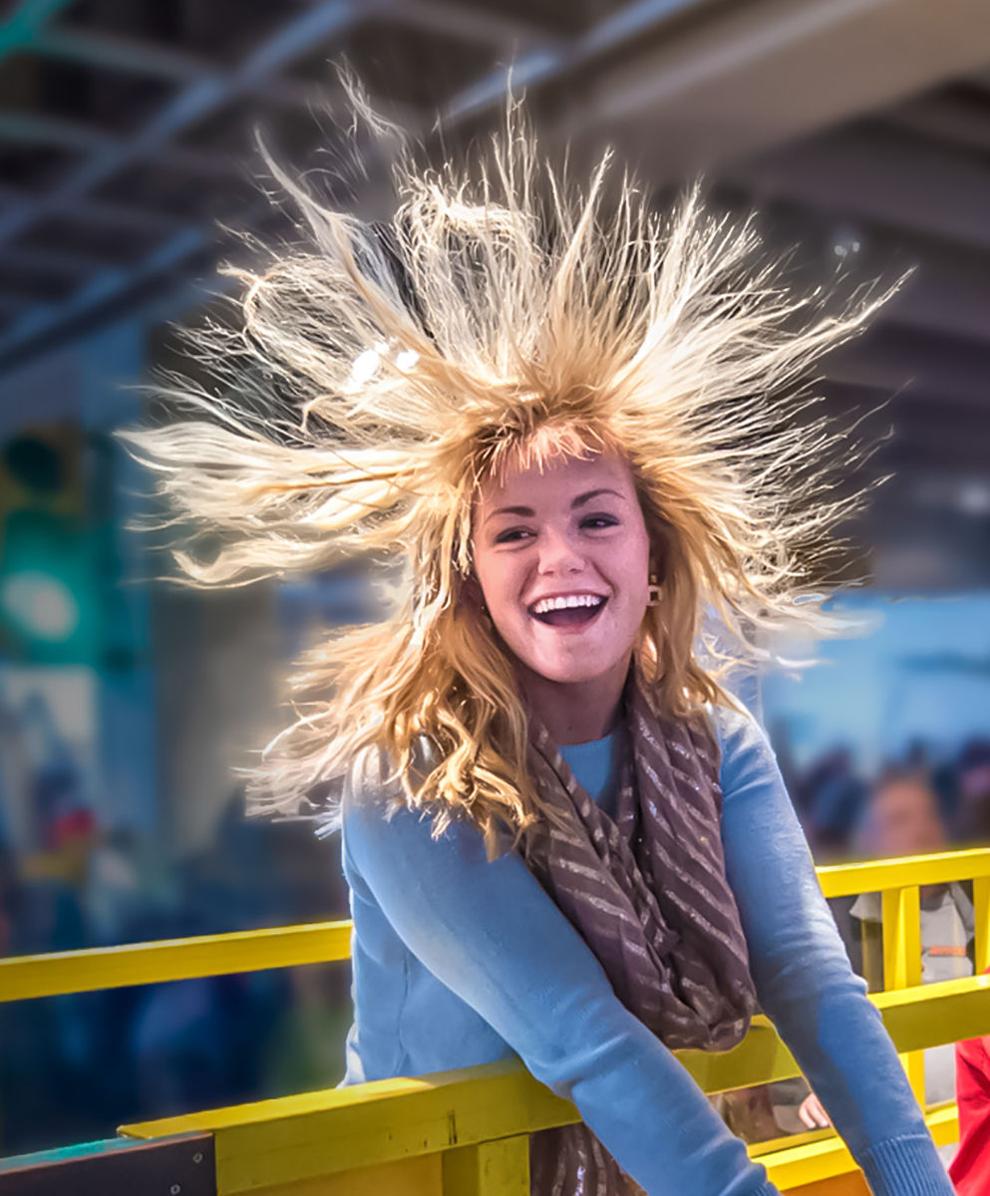 She says the center can accommodate between 200 to 300 guests for a seated event or about 500 people for a reception-style event. If parents desire, they can host an all-inclusive event that has activities for all ages or they can separate the adults and children, with the kids enjoying the exhibit areas and the adults indulging in an upscale cocktail reception on the center's promenade level.
The center has exhibits in which attendees can explore space travel and learn how astronauts function in space; about how light, optics, electricity and magnetism works. It's also home to the Cleveland Clinic DOME Theater, which features a six-story domed screen and 11,600 watts of ultra-real digital sound.
"We will work with you to create an out-of-this world celebration with friends and family," Papson says. "From our interactive exhibits, larger-than-life Big Science Shows and customizable activity carts, the museum offers something for everyone." BM