Common advice for preparing a bar or bat mitzvah party is similar to advice for buying real estate: Location is everything. And luckily for parents planning these parties, Northeast Ohio is home to a number of venues well-suited to host a simcha, each with their own unique offerings and charms.
Representatives from the Rock and Roll Hall of Fame, the Cleveland Metroparks Zoo and Hawken School offer insight into what makes their venues great locations for hosting upcoming celebrations.
Party animals
When thinking about fun places to spend a day with family, the Cleveland Metroparks Zoo likely comes to mind – but it might not be top of mind when considering where to host a party. That's a mistake, says Kelly Manderfield, chief marketing officer at the Cleveland Metroparks, which in 2015 opened Stillwater Place, a dedicated event/rental venue.
"Unforgettable events happen at unique locations," says Manderfield, noting Stillwater Place's location in the heart of the zoo means it's surrounded by more than 3,000 animals. "We have a new state-of-the-art ballroom, with a wood dance floor, a fireplace, great (audio/visual) capabilities and a balcony with a great view."
Families can also opt for add-on experiences at their parties, like having small animals brought up to interact with the guests, such as a barn owl, chinchilla or snake, or have their guests hand-feed giraffes at Stillwater Place's giraffe feeding dock, she says.
Beyond the zoo, the Cleveland Metroparks also has more than 75 other venues throughout its park district that are available for rental, such as Sleepy Hollow, a golf course in Brecksville, and Merwin's Wharf, a restaurant on the East Bank of the Flats in downtown Cleveland. Cleveland Metroparks can also work with families to meet entertainment needs for a party, Manderfield says.
"We have full-service party planners that will work with you on every detail and really help you plan the event," she says.
After-school activities
Hawken School is another venue that might not be first to come to mind when considering where to host a bar or bat mitzvah, but Gina Walter, director of strategic marketing at Hawken, says the school has three campuses – in Lyndhurst, Bainbridge Township and Cleveland's University Circle neighborhood – that can be used for hosting events.
"Regarding our Lyndhurst and (Bainbridge) campuses, and specifically our (Bainbridge) campus, is they're just on a beautiful, large-acreage property," Walter says. "So, there's a lot of natural elements and outdoor, beautiful scenery that you're surrounded by at any of those facilities. That certainly makes it very unique, welcoming and inviting."
She says the school's other venue, located at the Sally and Bob Gries Center on Magnolia Drive, puts attendees in the heart of University Circle.
"(You're) connected to all of the surrounding museums and hospitals, and it's in a beautiful area of Cleveland," she says.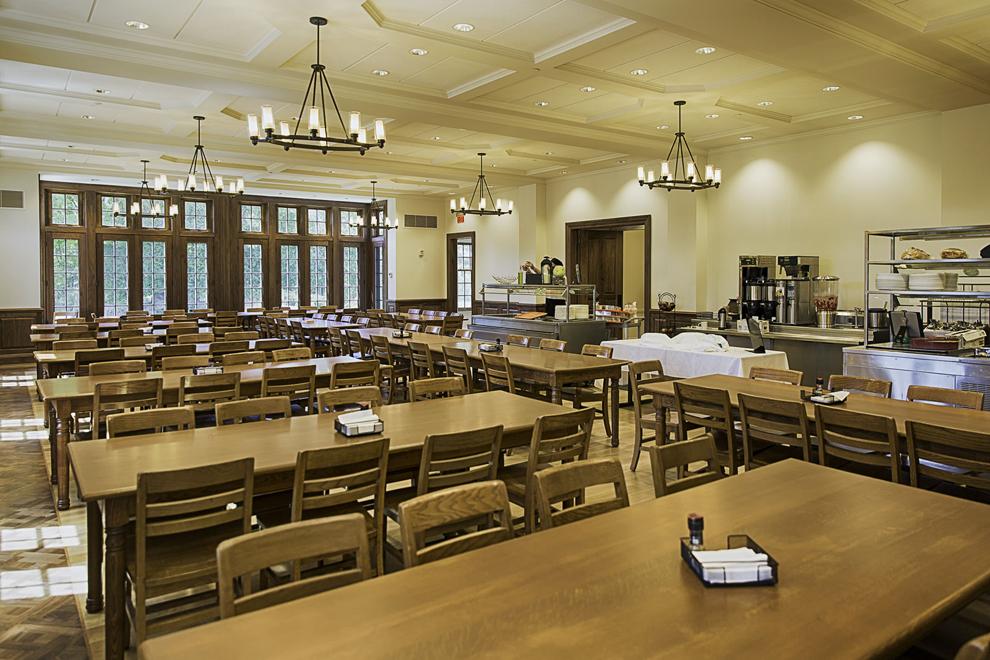 Walter says deciding which of the three campuses to use depends on the type of party being planned.
"We have a variety of rooms and settings," Walter says. "We've hosted hundreds of people throughout our main academic building and converted that into a space before and had dinners and tables brought in, and we can host small, intimate groups as well. Our space is good for parties, meetings, all different needs."
She says when people contact her to ask about booking the spaces, they are often surprised to find out what the Hawken campuses have to offer.
"I think most people are just like, 'Wow, I didn't realize how great this property was,'" Walter says.
Time to rock
The sales pitch for the Rock and Roll Hall of Fame and Museum in downtown Cleveland is simple for Mike Detling, manager of sales at the Rock Hall.
"It's the only one in the world and it's here in their backyard," Detling says. "They've got access to seven floors, 160,000 square feet and over 30,000 artifacts on display."
A party at the Rock Hall goes beyond just having the histories of rock 'n' roll's greatest artists serving as a backdrop. Detling says for private events, the Rock Hall can offer gallery talks for their featured galleries and have docents on site for 20- to 30-minute blocks to give talks on the history of a gallery, answer questions and give behind-the-scenes information guests wouldn't get from simply visiting the Rock Hall.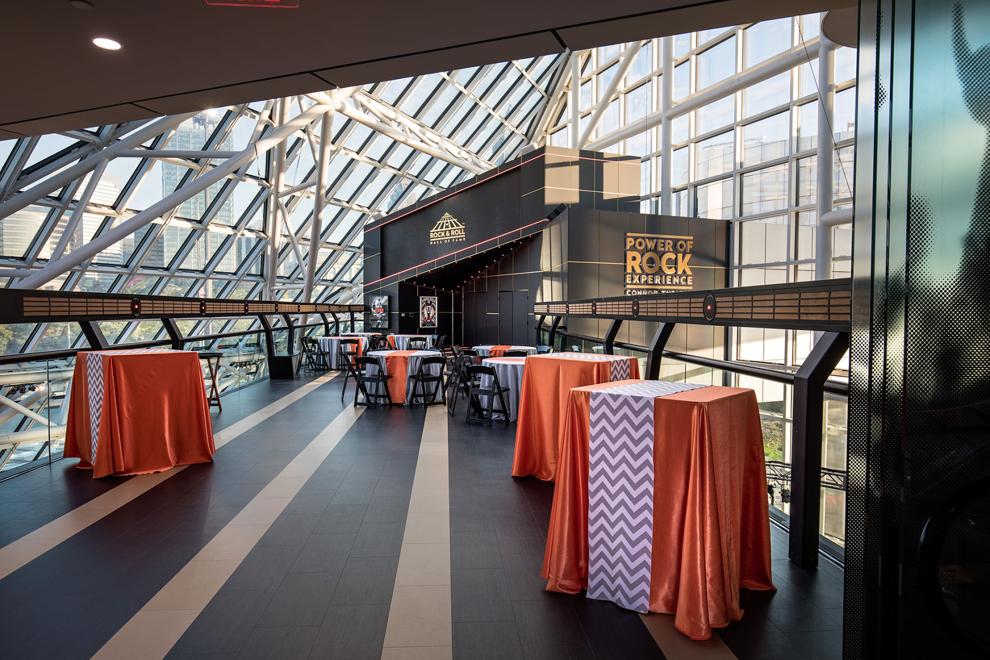 Despite being a hall of fame for legendary entertainers, Detling says he's often asked about what the Rock Hall can accommodate for entertainment at parties.
"Obviously, everything depends on budget, but we do a lot of kid-friendly options, like magicians, balloon artists, caricature artists and things like that, to fire breathers on the exterior plaza, stilt walkers inside and outside the building, all the way to a fireworks show behind the building at the end of the night," he says.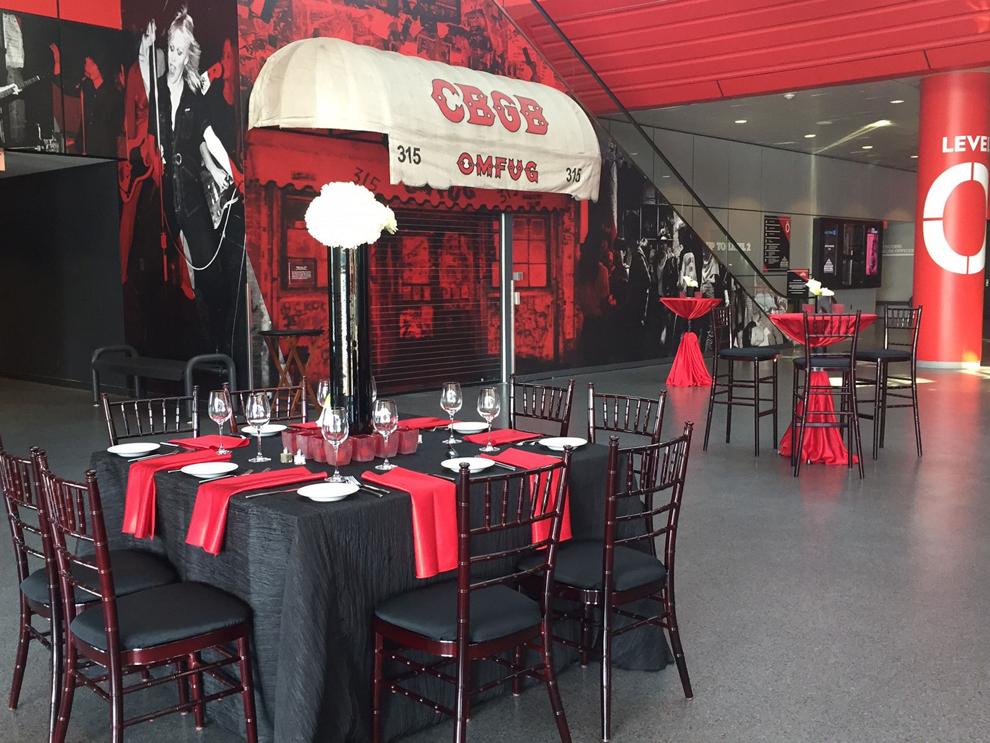 The Rock Hall will work with clients to get an idea of what their needs are and determine how to meet those needs. Detling also says the Rock Hall has an in-house caterer and usually encourages clients to use them for their catering needs, but their kitchen is not kosher.
If a client requires kosher food, Detling says the Rock Hall is happy to work with them to bring in outside food. And the museum's unique architecture allows for clients to have separate dining stations for adults and children, if desired.
"We've got more than enough spaces and levels that we can do a high-end plated dinner for adults in one spot of the museum, maybe with a cocktail hour, and then do a kid-friendly area in the atrium with games and kid-friendly fare, like a mac-and-cheese bar." BM