Selecting a suitable location is key to throwing a successful party, and Greater Cleveland is home to many great options
There are many ingredients that go into the planning and execution of a successful (and therefore fun) bar or bat mitzvah party. Preparing themed decorations, arranging and then rearranging seating charts to separate bickering relatives and selecting a caterer are all important for a smooth and enjoyable event.
However, it's impossible to host the perfect bar or bat mitzvah party without the perfect venue, and Northeast Ohio is home to a number of great options.
One such location is Signature of Solon Country Club, where a 9,200-square-foot ballroom can seat 500 guests and provides a beautiful view of the golf course, says private events sales director Melanie Roddy. The room comes equipped with two ceiling-mounted projection screens, a built-in hardwood dance floor and two fully stocked bars. There is also a pre-function space for a cocktail hour outside of the ballroom.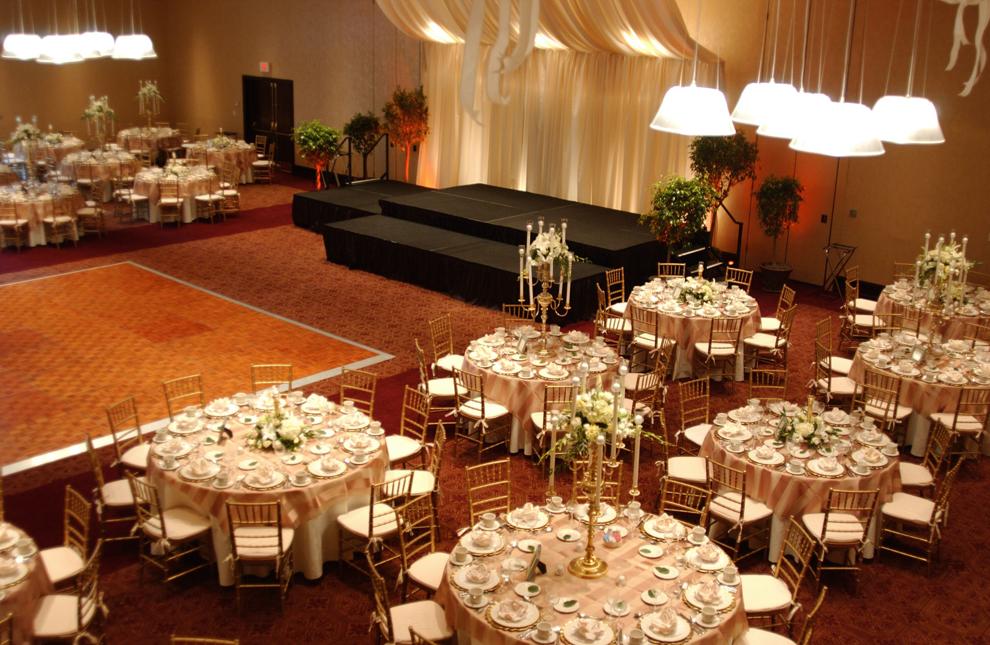 "It's very versatile. The ballroom is essentially a blank canvas, you can turn it into anything that you want," Roddy says.
Parties can bring their own entertainment, decorators and florists. She adds that the neutral color palette of the room looks amazing with decorations of all colors.
Signature of Solon also provides its own catering service with a banquet kitchen connected to the ballroom for fresh cooking and fast service. However, because the kitchen is not kosher, outside kosher catering is allowed.
"That's our trifecta: it's a beautiful space, phenomenal service and excellent food," Roddy says.
The venue should be booked at least a year in advance and is available to non-members as well. Hosts can access the room as early as 7 a.m. the day of the party to set up, and parties typically end at midnight. For smaller parties of 185 people or fewer, the ballroom can be divided in half.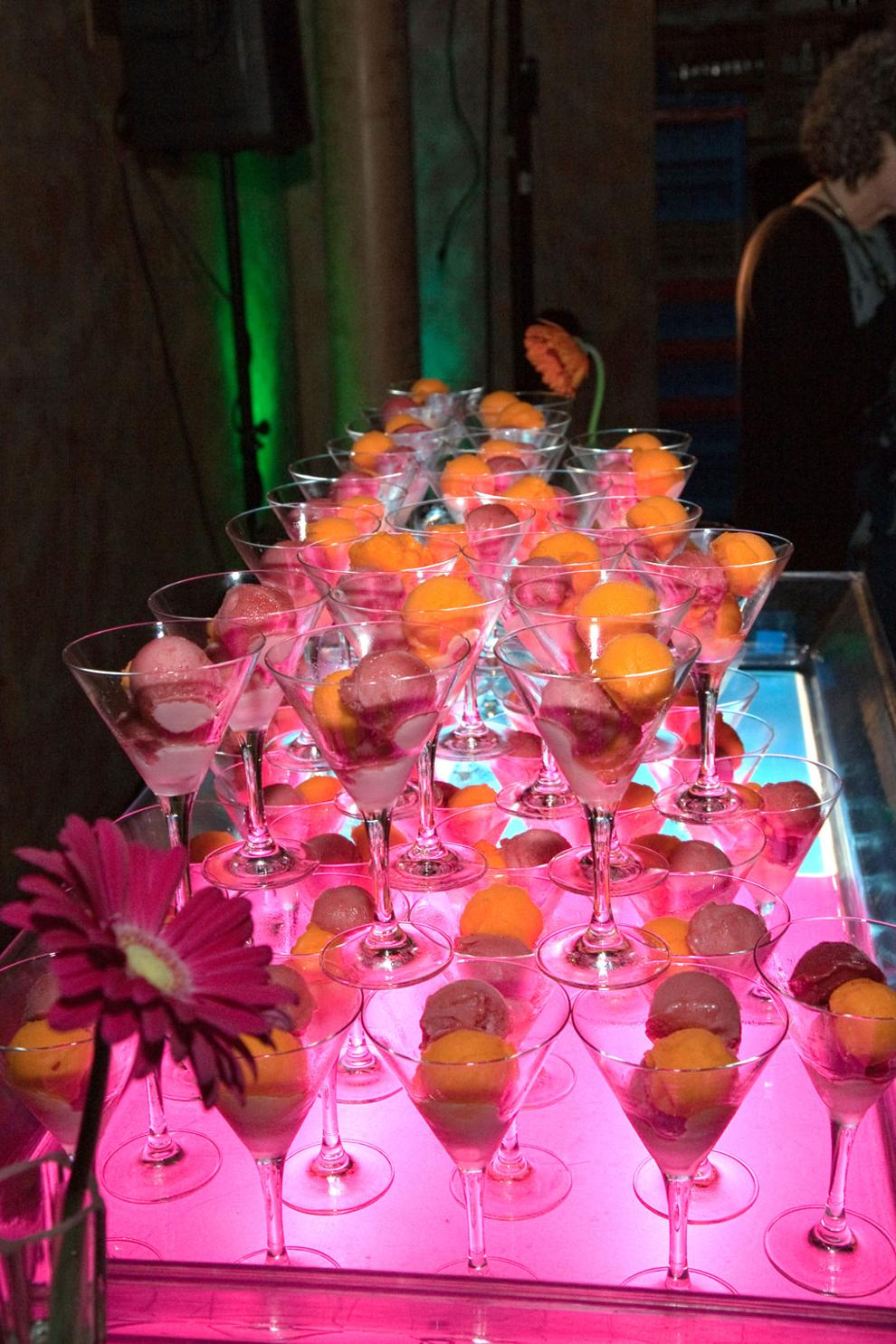 Smaller parties may also find their perfect fit at the Bertram Inn and Conference Center in Aurora. This "well-kept secret" offers three ballrooms of varying sizes as well as an amphitheater and outdoor spaces, says Victoria Hudson, director of sales. The smallest ballroom has a capacity of 150 guests, and the largest accommodates 350 with a dance floor.
"We have vast facilities that people aren't aware of," she says. "With the phenomenal amount of space we have, you can create an experience unlike anything else."
Past parties at Bertram Inn and Conference Center have had creative themes such as a luau and an arcade using the hotel's game room. Guests have also shown movies in the amphitheater, brought bounce houses into the ballroom and served meals at the two award-winning on-site restaurants.
Although the kitchen isn't kosher, third-party caterers are allowed and can even rent the kitchen attached to one of the ballrooms. Hudson recalls that previous parties have even koshered and blessed the kitchen to prepare their food while observing dietary laws.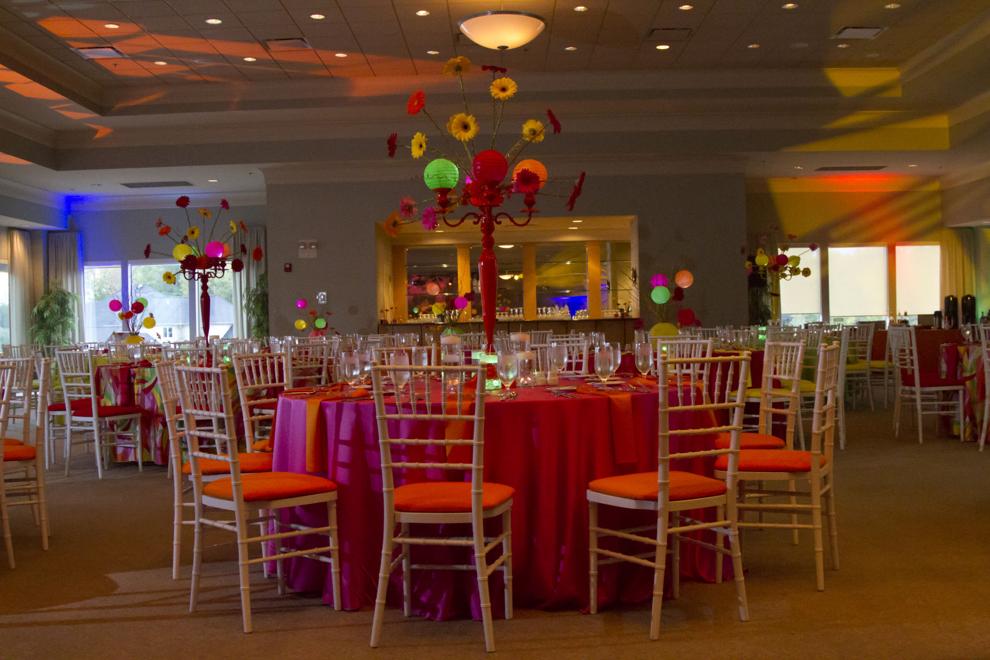 "We are committed to excellent service, great food and an excellent experience that everyone will be amazed by," Hudson says. "We can accommodate just about anything."
Hudson also stresses the importance of the venue's location and atmosphere. As an inn, the building has 224 rooms perfect for out-of-town guests to stay in. There's even an outdoor pool and a getaway cottage.
"You've got just such a unique and beautiful background," Hudson says. "You're nestled in the woods. You're sort of away from everything and close to everything at the same time."
Guests are fewer than 20 minutes away from attractions like the Hard Rock Rocksino, outlet malls and Tinker Creek nature reserve, perfect for fun between events for out-of-towners.
"We just have lots and lots to offer for the area that I think has been a well-kept secret over the years," Hudson says.
So whether you're looking to host an all-out dance party or a more intimate gathering, look no farther than Solon or Aurora. The best bar or bat mitzvah party for you and your child may be closer to home than you realize. 
---
This article appeared in the Spring / Summer 2017 issue of  Bar•Bat Mitzvah.