Any family planning a bar or bat mitzvah celebration wants it to be a night everyone will remember and enjoy. That's why choosing a venue is often high on the list in the planning process.
Once the perfect space is secured to host the party, the rest of the details can fall into place. Whether one is looking for an entertainment space that keeps children and teenagers busy with activities and games, or if they want a venue with a serene atmosphere and customizable services, representatives from RollHouse Entertainment and Signature of Solon say the setting is a vital aspect of creating a celebration that's memorable for guests of all ages.
Entertainment destination
RollHouse Entertainment, with locations in Solon, Mentor, Fairfield, Parma and Wickliffe, offers bowling, laser tag, escape room games and dining. And when kids, teens and relatives come through the door, it aims to have something for everyone, says Sue Gable, director of sales and marketing.
"The one thing that sets us apart is that we are authentic," Gable says. "Every location is different and we cater toward each specific community. We are family owned and operated."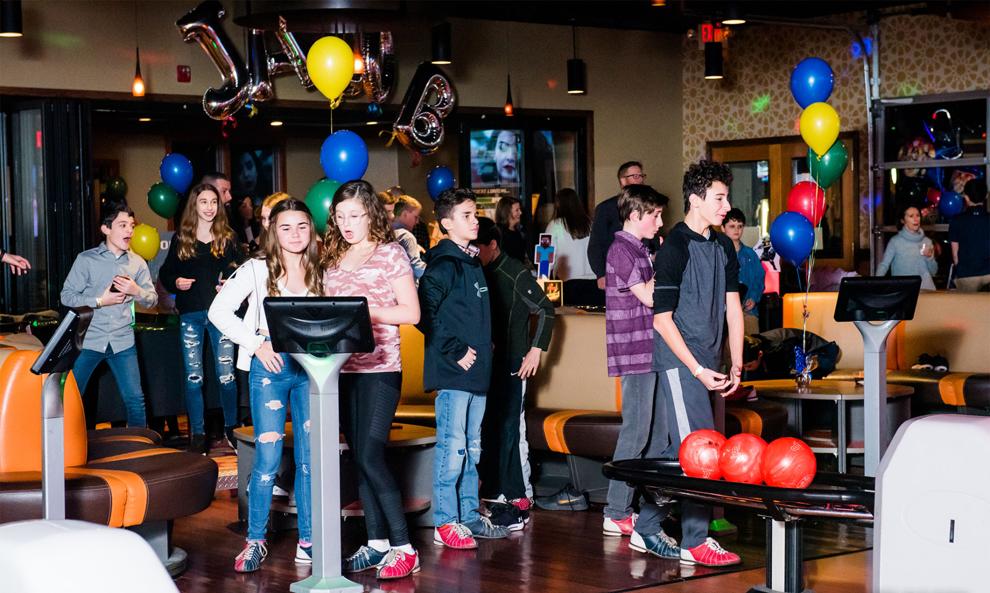 Inside, there are 26 bowling lanes and an eight-lane private suite. The conference room can also open up to serve as a bar area for older guests.
"Bar and bat mitzvah parties last a few hours, so you want to make sure to keep things moving throughout the night," Gable explains. "Kids can be off playing laser tag or in the game room while a smaller group of parents can hang out in the lounge."
To keep everything organized throughout the night, staff will keep sign-up sheets for the kids to arrange groups and times for each section of the venue.
The venue also offers accommodations to personalize parties. The staff can arrange balloon displays and special entrances for the guest of honor to walk through as an introduction. This helps get the crowd and excitement going for the night.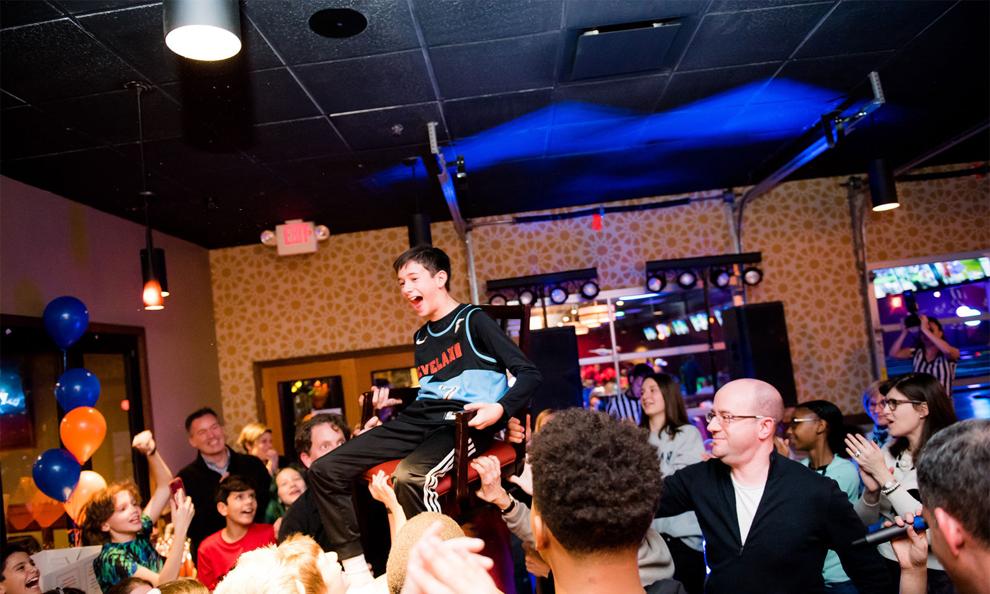 In regard to planning, Gable suggests families start planning one year ahead. During the initial meeting with the RollHouse staff, a contract and tentative timeline will be put together to develop a picture of how the night will be.
"We work with parents to make sure they understand the timeline," Gable adds. "This includes how guests will be arriving, timing of a welcome speech, thanking guests and when dinner will be served."
Unforgettable settings
Signature of Solon, a golf and country club in Solon, is situated on 600 acres and offers several social and recreational amenities. The interior design makes for a warm and elegant atmosphere. The private ballroom allows families to fully customize their experience.
The largest space is just shy of 10,000 square feet and occupies the entire second floor. Therefore, families can dedicate the full floor for their bar or bat mitzvah celebration. There is also space in the venue for parents to have their own separate area, if desired.
With Signature of Solon's food offerings and multiple rooms, there is the perfect amount of space for a photo booth, activities and more, says Julianne Pittman, private events sales director.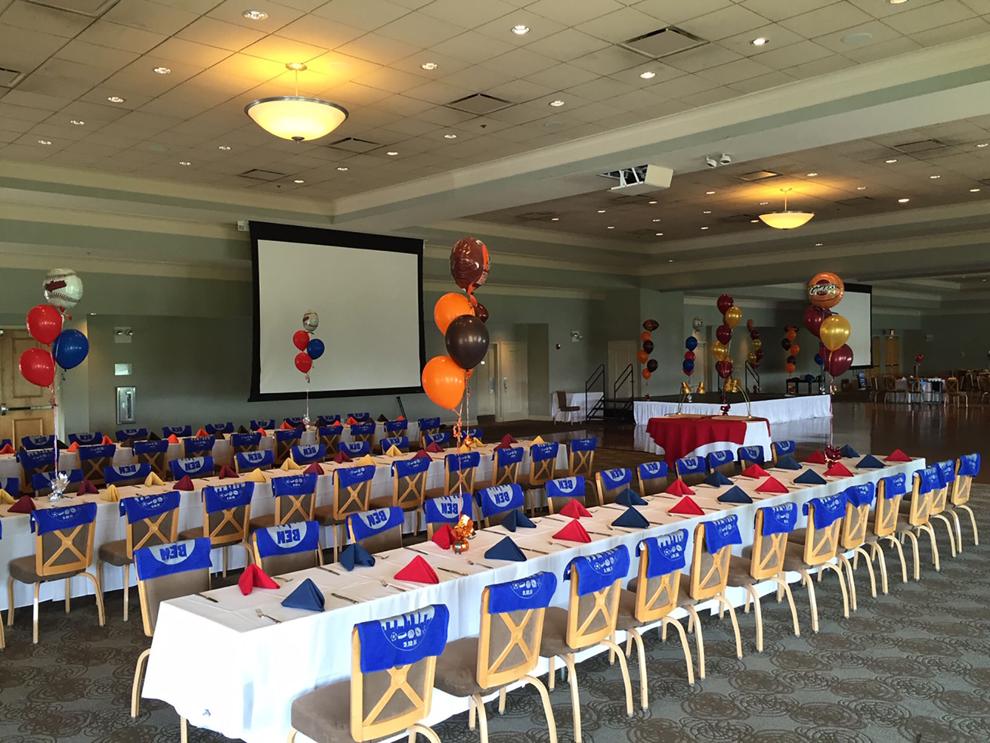 "The venue is truly a blank canvas," Pittman says in an email. "Each space can be customized to fit each person's unique taste and preferences for their bar or bat mitzvah. We offer a gigantic dance floor perfect for dancing the hora or taking a massive group photo."
There is also a dedicated catering and event management team available on-site. In the ballroom, projection screens can be used for slideshows or any personalized videography.
Pittman says in order to choose the most suitable space at the facility, it's best for parents to start planning by confirming a theme or vision for the event early on. Other important factors include budget, guest count and menu.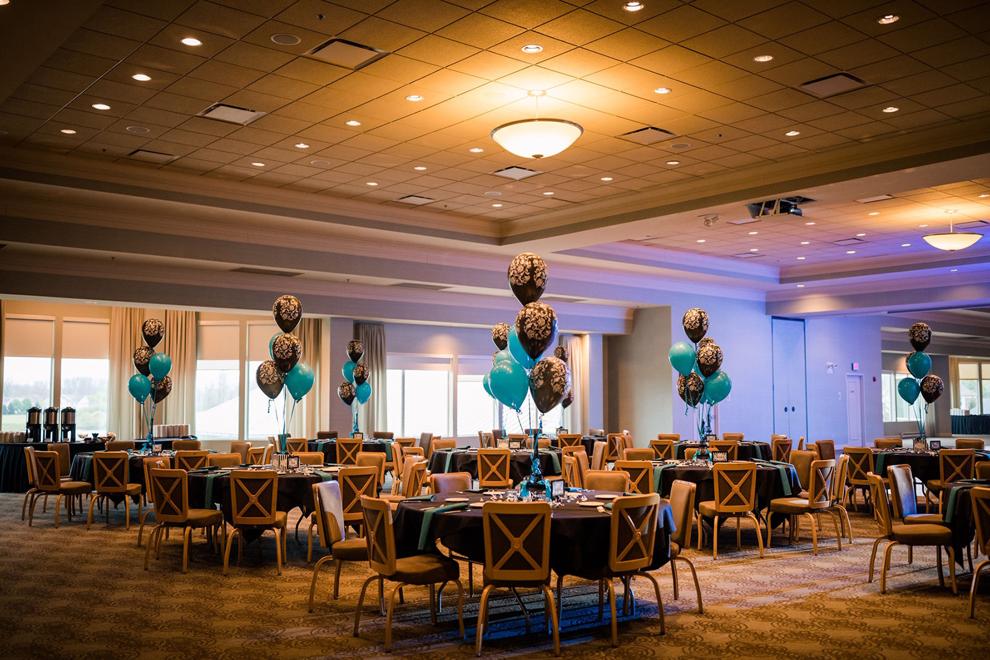 Parents often neglect to approach the event as multi-generational, she says. However, it is important to consider when planning menus, activities and budget.
"Parents should select venues that offer on-site event coordination and experienced staff," Pittman adds. "The most important piece of any event is selecting a suitable venue that will support the event vision. This is where the planning process should begin."