Co-owner, Corky & Lenny's 
As Kenny Kurland reflects on his Dec. 11, 1976 bar mitzvah, memories of a day he hasn't thought about in some time slowly come back to him – and as he pages through his bar mitzvah photo album at his mother's Beachwood home with his wife, Amanda, one can hear in his voice a sense of pride and satisfaction with the experience.
"My parents really worked hard to throw me a beautiful affair," he says. "I remember being very excited about it."
Mixed with Kurland's excitement, however, was a sense of nervousness about reciting his haftorah. His family belonged to Green Road Synagogue, an Orthodox shul in Beachwood, but his family considered themselves Conservative. Thus, both Rabbi Melvin Granatstein, now rabbi emeritus at Green Road Synagogue, and Rabbi Michael Hecht, the late rabbi of the former Beth Am Congregation in Cleveland Heights and B'nai Jeshurun Congregation in Pepper Pike, were involved with his preparations and in attendance.
Kurland persisted despite his nerves, and after the service, his parents told him he was "flawless."
He says the day was especially significant because three of his four grandparents witnessed it. (His paternal grandfather died before Kurland was born.) Kurland, who was then 13, even wore his maternal grandfather's tallit.He also says he was fortunate to have a candle lighting ceremony as part of the day. 
Then came the much-anticipated party. Kurland, who wore a light brown suit and darker brown bow tie – as well as a seemingly ever-present smile, judging from the photos – says he remembers dancing and "running around" all night with friends.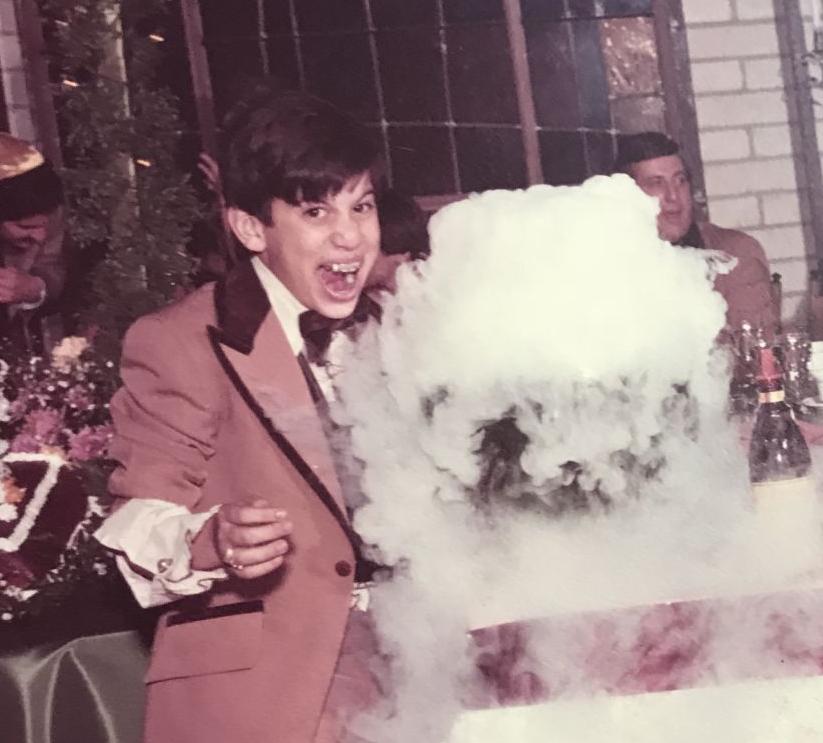 Despite the fact he now co-owns Corky & Lenny's – a deli in Woodmere started by his late father, Sanford "Corky" Kurland – and "unfortunately" really likes Jewish food, Kurland says he doesn't remember what was served at the bar mitzvah. However, he adds, "if I know my parents, it was probably a chicken dish, or beef dish of some sort."
He does, however, remember there was a smoking dry ice machine he had fun messing around with, and the festivities went later into the night than the other bar mitzvahs he had been to. He also says he can probably name everybody who attended. 
"I'm still friends with a lot of these people today," he says. 
Now a member of B'nai Jeshurun, Kurland says although he's not very religious, going through the bar mitzvah process helped him connect to and become active in the Jewish world throughout his life. He says he's always been interested in Yiddish, and of course the Jewish deli business.
"I like the customs and what it's about," he said. "It's always been in my heart."
---
This article appeared in the Fall/Winter 2017 issue of Bar•Bat Mitzvah.