Executive director, National Council of Jewish Women/Cleveland
For Mindi Axner, her bat mitzvah was not an obligatory event that was built up her entire life, as it is for some Jewish children, but something she chose to do of her own volition.
She says although her family attended a Reform synagogue, the now-closed Brith Emeth Congregation in Pepper Pike, she was inspired by her maternal grandparents, who were Modern Orthodox.
"I remember wanting my grandfather to sit up on the bimah with me," she says of the day.
Thus, on Sept. 8, 1978, after much preparation, the day finally came for the young Axner, who was 12 at the time. She remembers going through the service, where her only mistake was flipping two words around in a prayer. She just kept going though, she says.
"Still, all these years later, whenever I'm in synagogue and we come to the prayer and I read it, I'm still conscious that that was the one mistake I had made," she says, adding that she now attends Park Synagogue in Cleveland Heights and Pepper Pike.
Axner also remembers how much she loved her rabbi, the late Rabbi Philip Horowitz, and how it was exciting to read from the Torah for the first time. Her bat mitzvah party, which was small by today's standards, took place in her backyard the following Sunday, when friends and family danced to live music.
Moreover, Axner was the first grandchild of her beloved grandparents, Esther and Harold Katzel, to have a bat or bar mitzvah. Axner's younger brother was bar mitzvahed afterward, and her younger sister was later bat mitzvahed at her own daughter's naming ceremony about 18 years ago.
"I think they were very proud to see me up there," she says of her grandparents.
Moreover, that special day was just the beginning of a life of endeavors in Judaism and the local Jewish community for Axner.
"My bat mitzvah was the start of my Jewish journey," she says. "After that, I attended a year of @akiva during high school and started keeping kosher in our house, which evolved over the years to keeping kosher out of the house, too."
Her close relationship with her grandparents also inspired her to focus more on Jewish holiday observance and to further develop her interest in learning, she adds.
The local Jewish community continued to draw in Axner. She says after living away from Cleveland for several years, she returned to work at Montefiore and Jewish Family Service Association. Then, after a gap in working in the Jewish nonprofit world, she missed it so much she eventually become executive director of National Council of Jewish Women/Cleveland.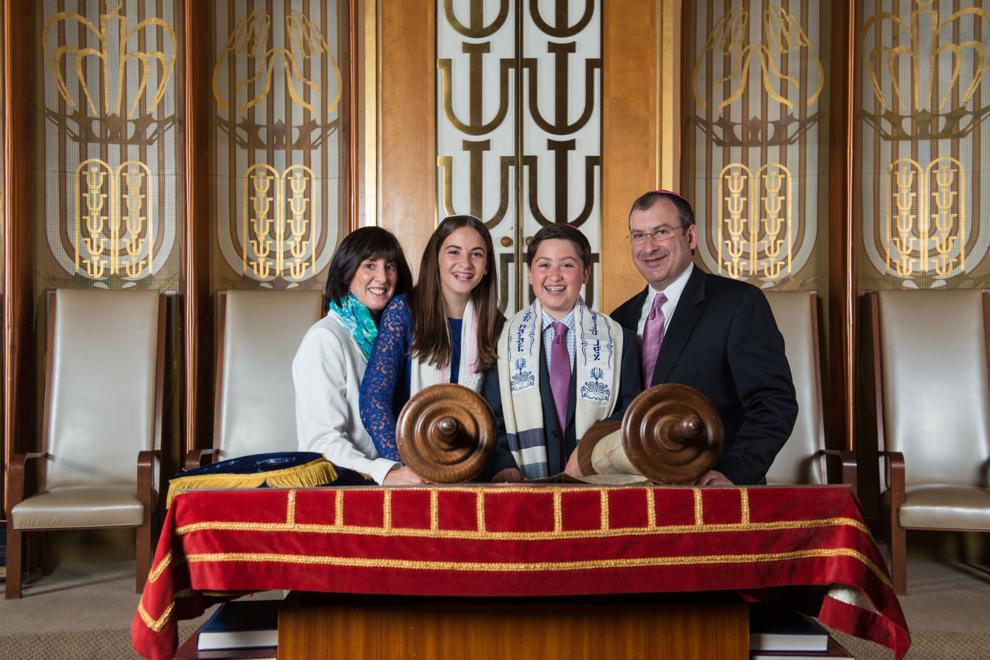 Axner's twins, Emily and Sam, had their b'nai mitzvah about two and a half years ago at Park Synagogue, which allowed her to relive aspects of her own. She says since her children attended Gross Schechter Day School in Pepper Pike, they had a more sophisticated religious understanding at the young age and were actually able to chant from the Torah, rather than read – which made her proud.
"It was much easier for them than it was for me," she says. 
---
This article appeared in the Spring/Summer 2018 issue of Bar•Bat Mitzvah.