For Rabbi Daniel Utley, becoming bar mitzvah meant being part of an unfolding tradition as well as being a ground-breaker at The Temple-Tifereth Israel.
His was the first Friday evening bar mitzvah at The Temple, which he celebrated in November 1995. An only child whose mother, Suzanne Utley, worked at The Temple, he spent many afternoons helping out there, a place he considered a second home. One summer, Utley packed its entire library into storage, and after an addition was completed he set up workstations for computers so the teachers and librarians were prepared for religious school.
Utley – now 39 and the director of the Mandel Jewish Community Center's Camp Wise in Claridon Township – attended Rabbi Roger Klein's Saturday morning Torah study with his father, William Utley, as well.
"We started studying Hebrew in third grade, and we had midweek Hebrew classes. (I) may or may not have been thrown out of Hebrew class a few times," Utley remembers. His formal tutoring started in the sixth grade.
Growing up attending public schools in South Euclid and Beachwood, Utley was inspired to attend Goldman Union Camp Institute in Zionsville, Ind., by both Rabbi Rosette Barron Haim and the late Rabbi Benjamin Kamin, then-senior rabbi at The Temple. He was hooked on camp after the first summer.
"A lot of the tutoring I did (was) while I was at camp over the summer," he recalls. "At GUCI, all the clergy from different regional synagogues would come and stay there over the summer, and so you got to tutor with them."
He worked with Kamin and with Rabbi Lewis Kamrass of Cincinnati over the summers.
"I remember distinctly bringing my Sony Walkman with the cassette tape and the headphones, and having to press play and rewind and play and rewind and play and rewind to listen to the verses of Torah over and over again," he says.
Back home, Utley was frequently the only person his age attending services on Friday nights with his parents.
"I enjoyed meeting people of all generations at the synagogue and learning the stories of people who were the leaders of the synagogue at the time or who had been past presidents," he says, adding that he has a specific memory of sitting across the aisle from businessman and philanthropist Morton Mandel during the High Holy Days.
Utley remembers reading and translating Torah verse by verse, not chanting trope.
"They were very classical Reform," he says of The Temple. "At the time, they were starting a model of reading the Torah on Friday nights."
For his bar mitzvah, Utley was expected to lead the service from start to finish – alone on the bimah. He was a fourth-generation member of The Temple on his mother's side, and having generations gather for his ceremony held deep meaning to him at the time and since, he says.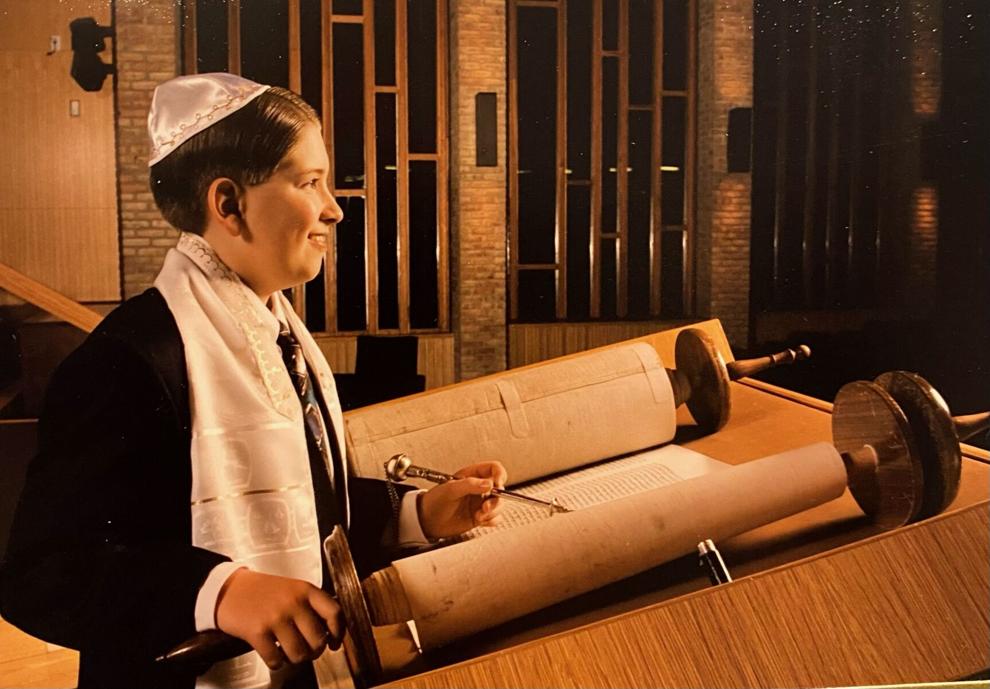 "I distinctly remember standing on the bimah and having to have all the cues outlined in the book because the choir would stand up and sing, and the organist would play," he says. "I had to know when to stop reading because it was time for the choir to stand up and sing."
Utley says prior to his bar mitzvah he had attended b'nai mitzvah of cousins at a Conservative synagogue and that he felt "a little bit lucky" that the service at The Temple would be just an hour.
Just a couple years before his bar mitzvah, Utley's father had converted to Judaism after studying with Haim, adding a deepened significance to his experience.
"I remember there was a big snowstorm the weekend of my bar mitzvah," Utley says of what he described as a freak November lake-effect snowstorm. "We were concerned about people being able to come in town."
His Torah portion was Toldot about Jacob and Esau.
"That was interesting that I had a Torah portion that was about siblings when I didn't have any siblings. ... It was like trying to figure out how to relate to this story that was very removed from my own experience," he says.
He says he enjoyed public speaking for the first time, although he recalls being nervous and was embarrassed that he didn't cue the congregation properly around the recitation of the Sh'ma.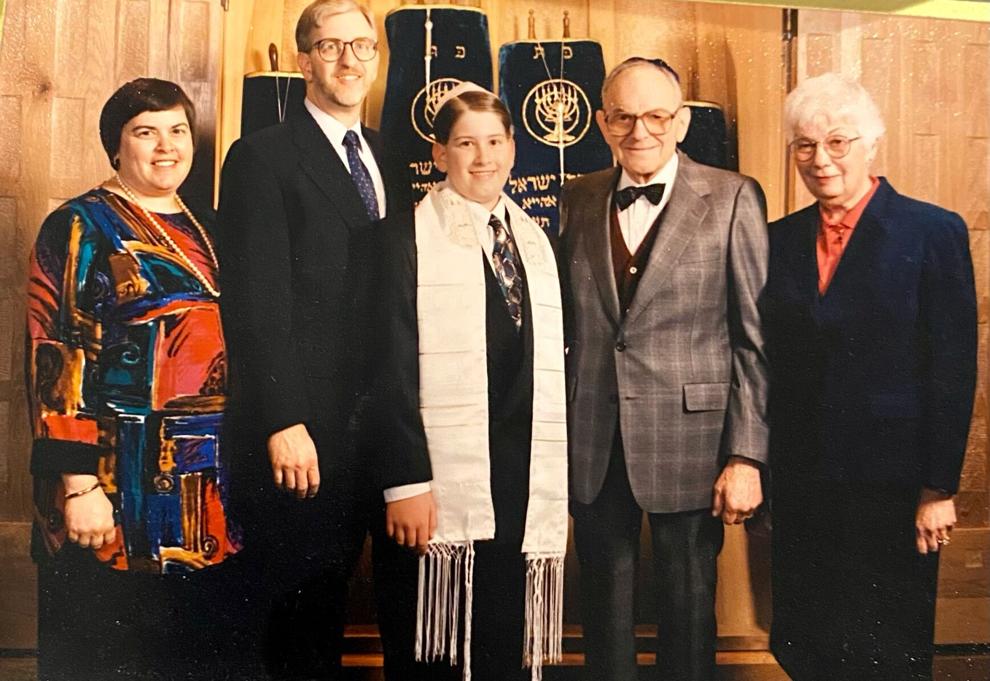 "I remember asking everyone to sit down, and I had forgotten that the choir was also going to sing the Sh'ma," he says. "I was like, 'Oops, stand up everybody.' It was kind of funny. I was petrified I had done the wrong thing."
At the same time, Utley remembers that he found leading the service to be a comfortable experience.
"My nose was running incessantly, so I was constantly reaching for Kleenex and cups of water," he says. "I remember Rabbi Kamin making a joke about, you know, I already know where everything is on the bimah, I should think about that someday when I plan on being a rabbi. … And I was like, 'Yeah, no, not going to be a rabbi.'"
His camp experiences also stayed with him through the big day – and clearly far into the future.
"Camp was so different. It was so inclusive, and it just spoke to who I was and the music that I was listening to, and was a singing experience that we all shared together," he says. "I couldn't find that in my synagogue at the time. And that was something I was sad about." 
---
Publisher's note: Rabbi Rosette Barron Haim is a member of the Cleveland Jewish Publication Company Board of Directors.