President and dealer principal, Leikin Motor Company
The chapel at Anshe Chesed Fairmount Temple in Beachwood was full when Ron Leikin celebrated his bar mitzvah on June 20, 1964. The back door was open, there was an oneg with wine and cake, and people took snapshots.
Leikin, who grew up in Shaker Heights, had made it through, and it was time to party. Once Leikin had overcome his nervousness and an initial flub that had the audience laughing, his bar mitzvah had been smooth sailing.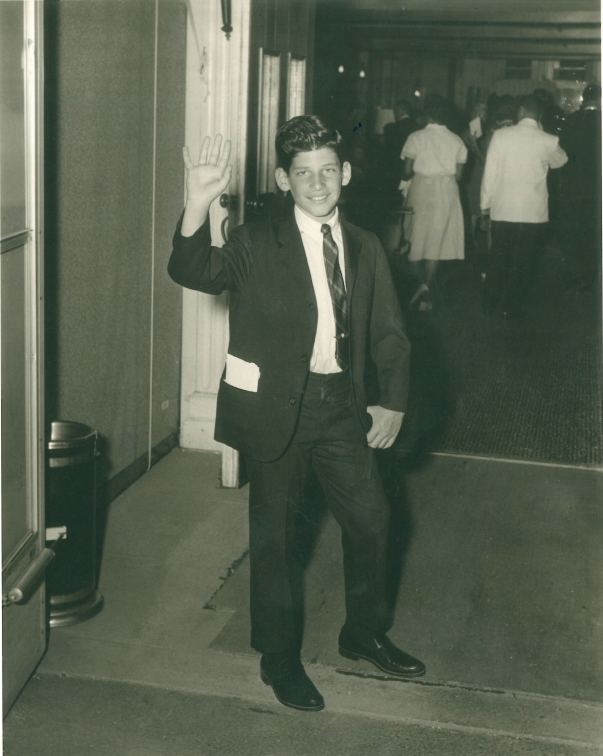 "I was ready for it; we went to Hebrew school three days a week, and I had a tutor," Leikin recalls. "The guy who was most responsible for getting me ready was a guy by the name of Eisenstein. He was a rough guy, he was a big guy, he didn't take any shit from the kids, and I was not a particularly good Hebrew student, but he got me ready. He did the impossible; he got me prepared."
Other than his opening, all went smoothly thanks to Eisenstein, and to Leikin's best friend, Bill Treister.
"If he hadn't helped me, I wouldn't have gotten through it," he says. "The two of them were responsible for me getting my bar mitzvah, Eisenstein being the taskmaster, Treister being my helpful buddy."
But when another friend, who was sitting in the front row, started smiling as Leikin was reading from Torah, he realized he'd made a mistake.
"The most significant memory of that morning was I was so nervous that I started my Torah portion and left out the opening prayer, before you start where people join in," he says. "Every kid in the audience started to laugh; parents, most of them, didn't notice, but the kids who had gotten bar mitzvahed did. I realized it when I looked up and saw one of my friends in the front row smiling and shaking his head; the kid's name was Hal Reisenfeld, he lives in Florida now. He was the guy that noticed it right away and I looked up and realized what I had done but there was no turning back."
So Leikin made it through, segueing into an adult party at Hawthorne Valley Country Club in Solon and a kids' party in the backyard of the Leikin home on Lyman Boulevard. Leikin now lives in Cleveland Heights.
The oldest of four children, Leikin that day began to understand what it means to be a man.
"Once I was bar mitzvahed, my father impressed upon me that being the oldest, as time went on, I just needed to understand the responsibility of being the first-born," he says. "Not only now you're a man," his father told him, "but you have to start understanding these things."
What of the bar mitzvah gifts?
"Envelopes. It was all about the envelopes," he says, laughing. "In those days I had pockets full of envelopes. I carried them around all night; had them in every pocket of my suit. They were mostly in those days a lot of savings bonds and some checks."
Other adults in his family stressed the importance of hard work and rigorous thought.
"That was always the theme: Think before you act and work hard," says Leikin, who still attends Fairmount Temple. "That was the ethic that was handed down from grandfather, father, uncles and ultimately to me." 
---
This article appeared in the Fall / Winter 2016 issue of  Bar•Bat Mitzvah.