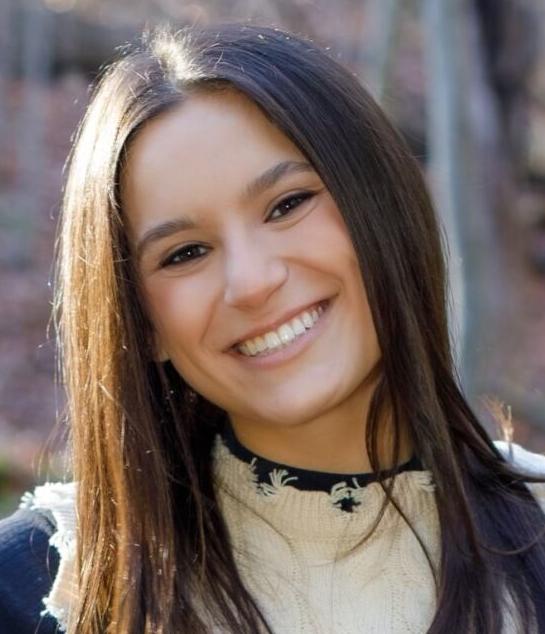 For graduating Fuchs Mizrachi School senior Maya August, COVID-19 impacted her high school experience.
"It was sad," August said. "It was definitely sad having freshman year cut off and having so much of 10th grade spent in masks, but I think that Mizrachi did a really good job of still giving us the high school experience as much as they were able to."
August said that attending Fuchs Mizrachi in Beachwood taught her valuable lessons about volunteering and leadership.
"And I was also just amazed when I came to Mizrachi seeing that the lifestyle of volunteering constantly and giving back was the complete norm in the community," August said. "So, I was very eager to join them right away. I'd say Mizrachi is the place that taught me what it means to be a leader and they're the ones that taught me that learning."
For August's first two years of high school, she was an adviser within the NCSY Junior division. She also serves on a leadership board at Bnei Akiva Cleveland.
August plans to take a gap year in Jerusalem at the all-female Midreshet HaRova Seminary. Following her gap year, she will attend the Stern College for Women, a branch of Yeshiva University in New York City, where she will major in education.
August said her love for school and learning motivated her decision to specialize in education.
"Jewish education has always been really important to me and special to me," August said. "I'm the kid that loves going to school every single day and loves to learn. So, I think that just because I was given such an incredibly meaningful experience throughout my life, attending day school, I want to be a part of getting to run that and getting to organize and be in a position at a school and give kids the same education experience that I was able to receive."
August said she has a positive outlook on the experiences she will gain after graduation.
"These next few years are the big years to build the foundation of your life and set yourself on a good and successful path," she said. "So, I'm hoping I grow spiritually and personally. Like, I take the opportunity to learn from others around me."
– Nora Igelnik