An art exhibit featuring works by Indian-American-Jewish artist Siona Benjamin is now on display at the Galleries at CSU in downtown Cleveland through March 25.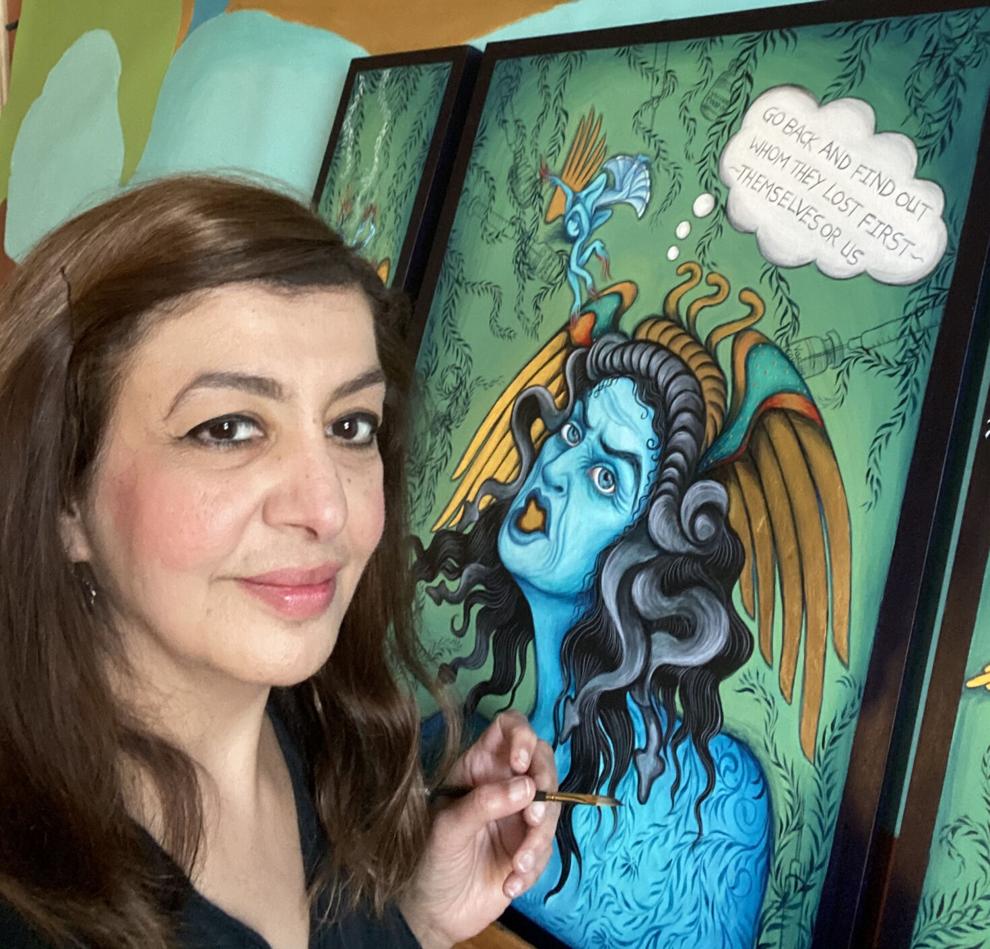 The show, titled "Beyond Borders: The Art of Siona Benjamin," features over 40 of Benjamin's pieces that consider and challenge the perception of immigration, gender, race, religion, global politics and the concept of home, according to the show description. Curated by Samantha Baskind, distinguished professor of art history at Cleveland State University, the art styles most prevalent in the show pull from comic books, Pop art, Bollywood, Indian folk imagery, Persian miniatures and Hebrew illuminated manuscripts, and all relate to Benjamin's intersection of identities.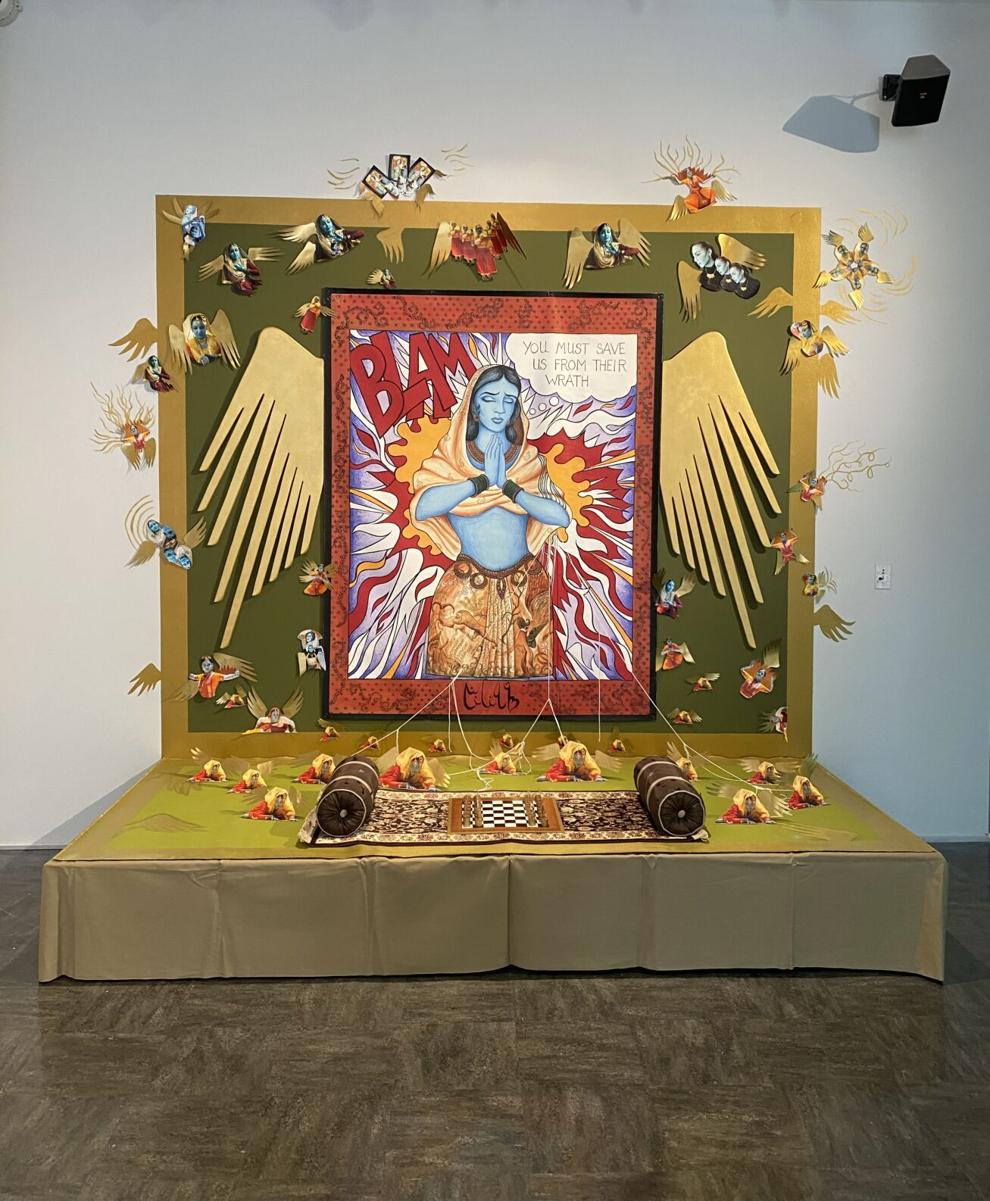 Descending from the Bene Israel Jewish community which dates back 2,000 years in Asia, Benjamin was raised in a predominately Muslim and Hindu community in India, was educated in Catholic and Zoroastrian schools, and lived in an observant Jewish home. Benjamin immigrated to the United States in 1986 in her mid-twenties and now lives in Montclair, N.J.
Benjamin's use of complex identity is something that inspired her to put on the exhibition, Baskind told the Cleveland Jewish News. A Jewish woman herself, Baskind said she likes that Benjamin's work reflects the multiculturalism of modern Judaism.
"Her works allow the Jewish community and the larger Cleveland community to not look monolithically at what Judaism is," she said, adding she first found Benjamin through her writing endeavors which predominately focus on Jewish American artists. "In other words, Jews aren't just white, they aren't just Ashkenazi or just from Eastern Europe. It's that multi-identity that I found so intriguing. ... What she ends up doing in her art is amalgamating all of those cultural influences and artistic traditions."
While this large solo exhibition is Benjamin's first at Cleveland State, she has other works in Cleveland and has exhibited pieces in the community before –including a 2010-2011 show at The Temple-Tifereth Israel in Beachwood that consisted of 30 pieces. Having the ability to show in Cleveland again almost feels like a "homecoming," Benjamin told the CJN.
"Cleveland is sort of, in a way, my second home," she said. "It's the first city I came to when I first visited the United States as a teenager to visit my grandparents and favorite uncle. I know there is a large Jewish community, and my grandmother is even buried in a Jewish cemetery there. I hope to visit her when I am in town for the show. So, it's wonderful that Cleveland State is hosting my work in that sense. Samantha is also an amazing scholar, professor of art history and Jewish feminist writer, so it's an amazing combination."
Predominately working in mixed medium, gouache and gold leaf, Benjamin's work shows her journey of self-discovery by tapping into each aspect of her identity and melding them together in each piece, she said.
"After I had my daughter in 1995, I started thinking about my identity and who I am," she said, adding she has been a professional painter for almost 30 years. "You'll see a painting in the show that is of me standing on a lotus, holding a menorah and wearing a Statue of Liberty hat. So, while that is very literal, my art started becoming more subtle as I explored mythology."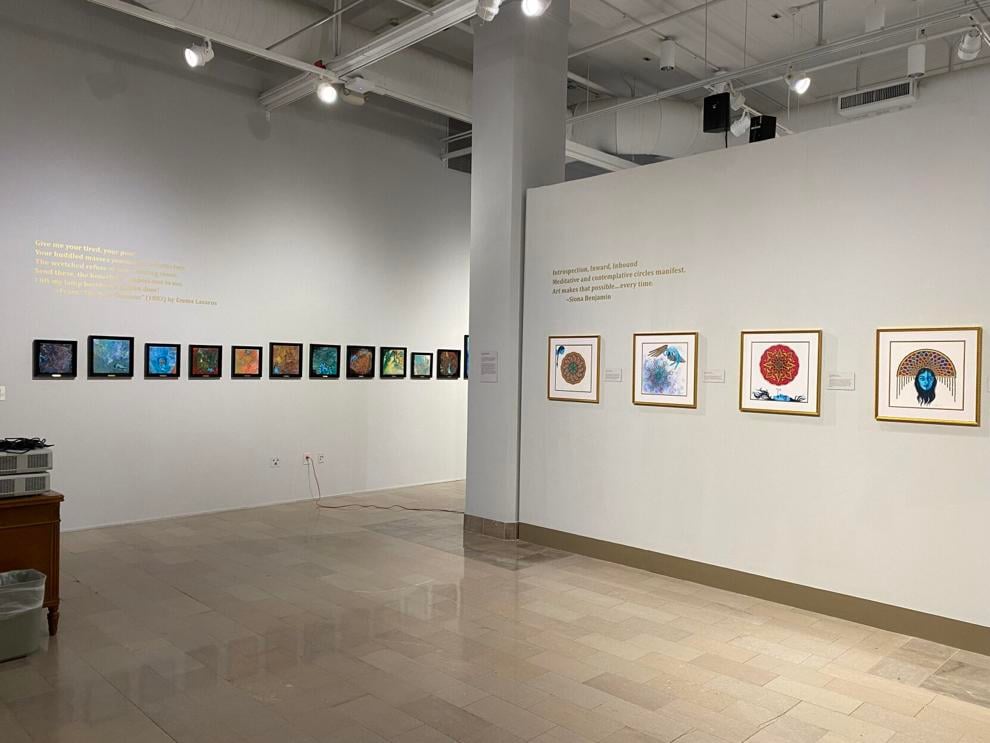 The storytelling in Jewish, Muslim and Hindu religious texts caught her eye as a means of talking about her multiple cultural identities, Benjamin said.
"People tend to sometimes forget that Jews are present all around the world, and my work shows that we're all transcultural and that we all belong both everywhere and nowhere," she said. "I feel that all the time. I feel like I could fit in anywhere and feel at home, but then sometimes I feel like I don't belong anywhere. But, you don't have to be just like me to feel that. You can not belong for many reasons. My work caters to the other, to the differences in all of us."
That's part of what inspired Baskind to do the exhibition in the first place – the fact Benjamin's work can speak to many aspects of the human experience.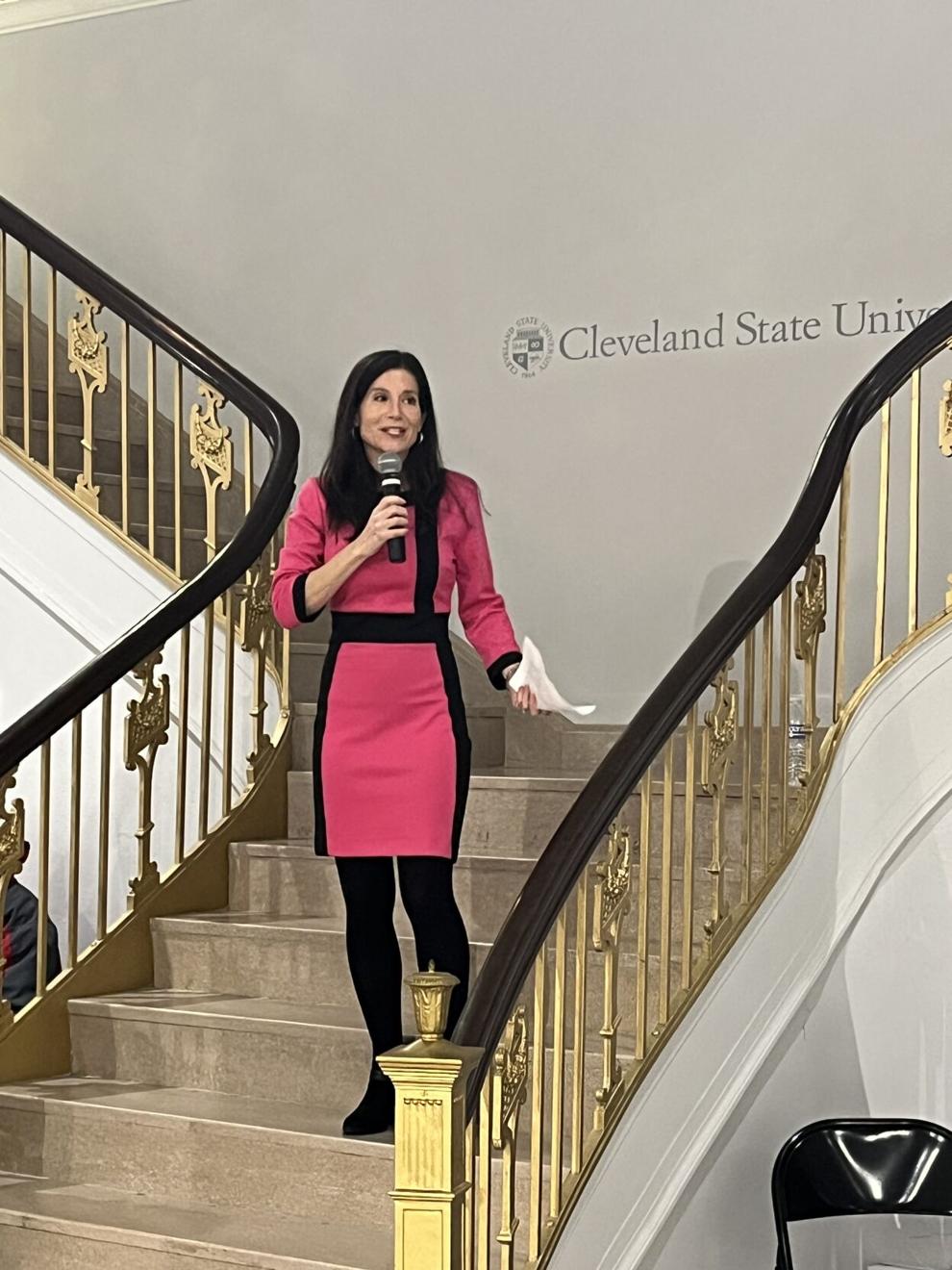 "The show has meaning for everyone," Baskind said. "She's a South Asian immigrant, an American female and a Jew. She deals with the concept of being an immigrant and refugee. She has works that deal explicitly with Judaism. Women can come to this exhibition and view her works that explore motherhood. I think most people can view her work from different perspectives."
Baskind said that's also what she hopes viewers get out of the show, not only a sense of Benjamin's work but also a shift in perspective on the concept of personal identity. After the Cleveland exhibition, Baskind also arranged the show to travel to the Skirball Museum in Cincinnati where it will be on display from April 20 to July 30.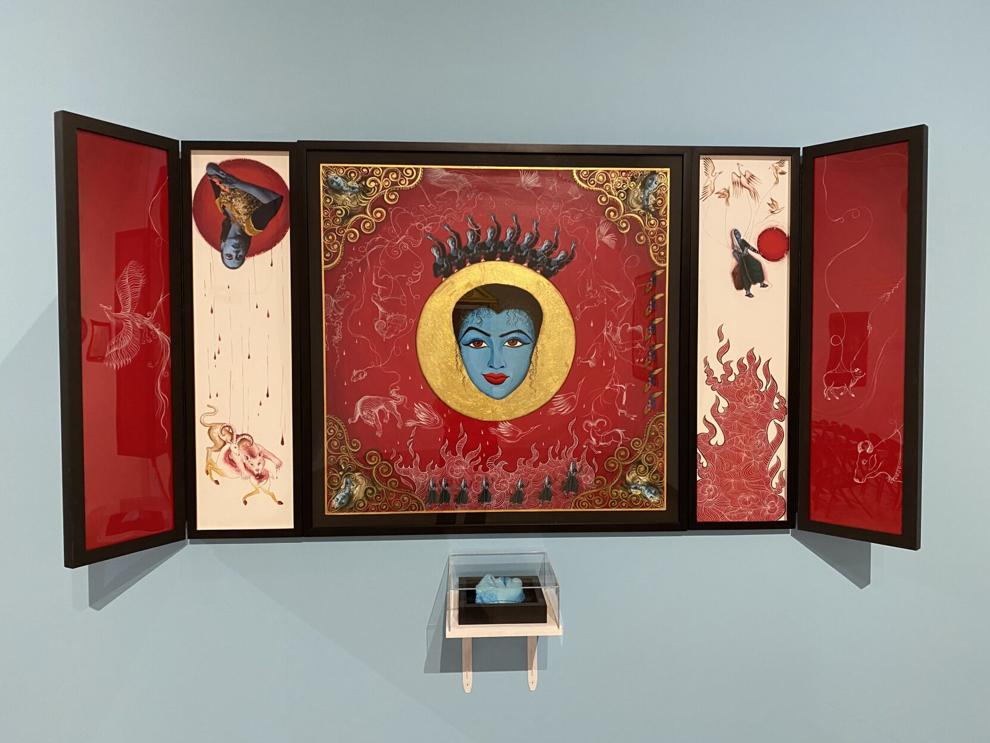 "Jews come in many different shapes and sizes, and in Siona's case, she brings to the table all sorts of mythology from different cultures and merges those identities," she said. "Viewers will definitely see how that manifests in her art."