The Maltz Museum of Jewish Heritage in Beachwood will feature an exhibit on the Holocaust and other genocides, showcasing stories of survival through personal items, photographs and handwritten narratives.
From Oct. 27 to Feb. 27, 2022, over 60 never-before-seen personal items Holocaust and genocide survivors brought to America will be on display alongside photographs and handwritten responses either by the survivor or their family.
David Schafer, the managing director at the Maltz Museum, said the museum's special exhibition committee sought to bring "Stories of Survival: Object. Image. Memory." to Cleveland as soon as possible. The exhibit was originally scheduled to venture to the Maltz Museum last fall, yet it had to be postponed due to the COVID-19 pandemic.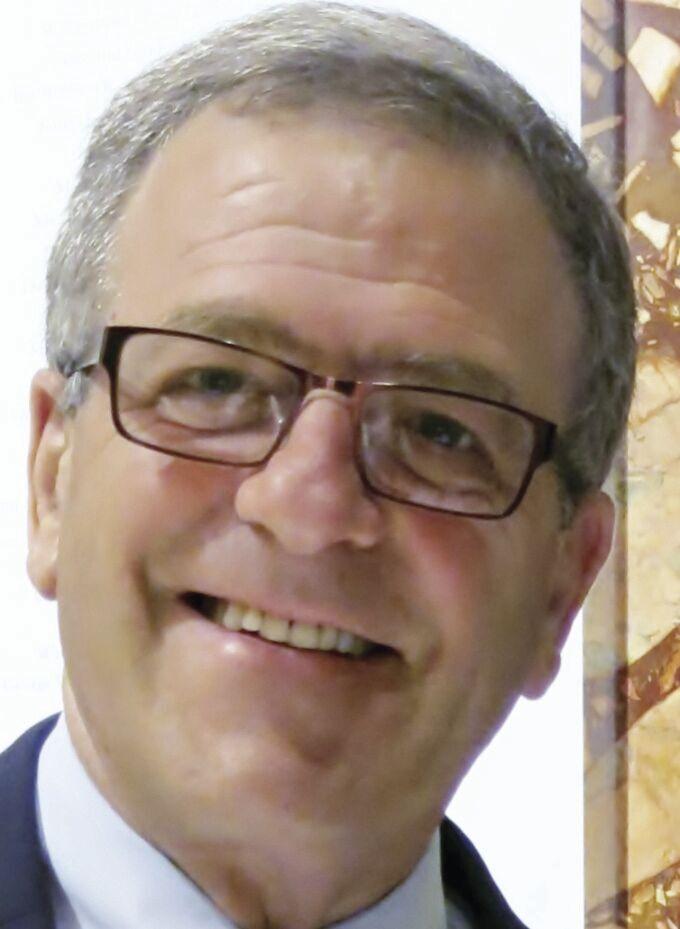 "Holocaust and genocide education is central to our work," Schafer said. "It brings up this idea of the danger of othering, which is something we should all be concerned about that's relevant today."
"Stories of Survival: Object. Image. Memory." is a project of the Illinois Holocaust Museum & Education Center in Skokie with photography by Jim Lommasson, an award-winning photographer and author from Portland, Ore.
Artifacts range from a baby doll and a black suitcase to a mother's cookbook and wedding announcement. They hail from all over the world, including Armenia, Belgium, Bosnia, Cambodia, Germany, Iraq, Rwanda, South Sudan and Syria.
Schafer said that museum visitors will be placed in survivors' shoes as they view the artifacts, take in moving tales of survival and experience a life unlike their own.
"(The exhibit) really speaks on the commonality of the human experience," Schafer said. "It's about this incredible capacity for people going through the unimaginable hardships and horrors of violence and genocide, to have resilience and somehow survive. Each and every story is inspiring and really a miracle."
To continue the exhibit's messages, the Maltz Museum will host months of events and activities related to Holocaust and genocide education.
The events kick off with the exhibit's launch at 7 p.m. Oct. 27, where the exhibition's co-creators, curator Arielle Weininger and Lommasson, will speak over Zoom. Tickets are $5 and free for museum members.
The Holocaust Speaker Series, presented for free in partnership with the Nancy & David Wolf Holocaust & Humanity Center in Cincinnati, will highlight first, second and third generation Holocaust survivors and their stories over Zoom.
The Documentary Film Series on the Holocaust & Genocide, presented for free in partnership with Classrooms Without Borders, will broadcast award-winning documentaries for participants to watch at home. The series will then include talkbacks with experts on the Holocaust and Armenian, Cambodian, Rwandan and Syrian genocides.
Also with Classrooms Without Borders, Tali Nates, the founder and director of the Johannesburg Holocaust & Genocide Centre in South Africa, will virtually take participants to Holocaust museums and memorials around the world for free.
The Becoming American series will consist of interactive storytelling workshops and lectures on identity, assimilation, the American Dream and what it means to become an American as a refugee or immigrant. Tickets are $10 and free for museum members.
Through a series with Interplay Jewish Theater, participants will explore three distinct and noteworthy play scripts using a perspective on genocide. Tickets are $5 and free for museum members.
"We try to involve the communities that are represented in the exhibit," Schafer said. "... It's our hope that this entire exhibit will elevate the conversation we have about refugees and immigration."
Schafer emphasized the vital learning experiences the exhibit and its matching events boast as he encouraged the community to take part.
"We all need to understand and look at history to be better informed of our present, how we are today, to aspire to not repeat history and aspire to a better future," Schafer said. "We just can't be in the present tense."