This year's Chagrin Documentary Film Festival – identified as one of the "top 50 film festivals worth the entry fee" by MovieMaker Magazine – will feature 83 full-length and short films from 37 countries, selected from more than 500 submissions.
The films, which will be screened from Oct. 2 to Oct. 6 in venues in and around the century village of Chagrin Falls, include four world premieres, six United States premieres, 16 Midwest premieres and 18 Ohio premieres. Nine of the films come from emerging artists, which according to festival founder Mary Ann Ponce, "meets our mission to empower talented first-time filmmakers (and) share their stories."
"And every year, we've partnered with the Jewish Federation of Cleveland/Israel Arts Connection as a way of connecting with Israeli documentarians and bringing their stories to our festival."
This year's selection and other films of special interest to the Jewish community include:
"King Bibi"
(Sponsored by the Cleveland Jewish Federation/Israel Arts Connection)
Directed by Dan Shadur
Israel, 87 minutes
Oct. 3, 5:30 p.m. | Chagrin Cinemas B
Oct. 6, 1:30 p.m. | South Franklin Circle
In July, Benjamin Netanyahu surpassed David Ben-Gurion as the longest serving prime minister of Israel. "King Bibi" is an unsparing and unsettling documentary charting Netanyahu's controversial and meteoric rise to power, his multiple personal and political scandals and his toxic relationship with the media which many consider a precursor to President Donald Trump's attacks on the media. The film relies solely on archival footage of Netanyahu's media performances.
Director and former CDFF "Best International Film Award" winner Dan Shadur is expected to appear for a post-screening question-and-answer session.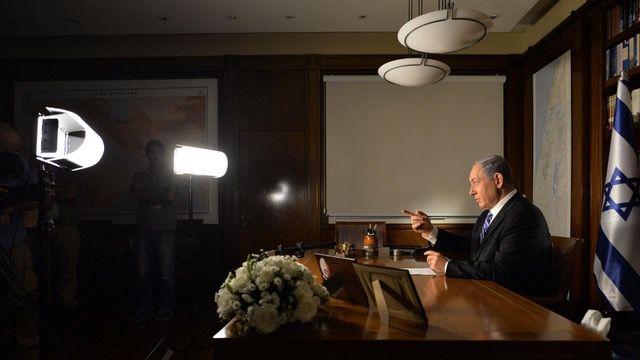 "Warsaw: A City Divided"
(U.S. premiere)
Directed by Eric Bednarski
Poland, 70 minutes
Oct. 4, 3:45 p.m. | Chagrin Cinemas B
Oct. 6, 4:15 p.m. | Chagrin Falls Township Hall
In 1941, in German-occupied Warsaw soon after the creation of the Warsaw Jewish Ghetto by the Nazis, a Polish amateur 8mm camera enthusiast shot a remarkable 10-minute film from both sides of the Ghetto walls. This never before seen footage, along with survivor and witness testimonies, lifts the veil on the insidious Nazi process of division and resettlement that nearly decimated a vibrant, multicultural city.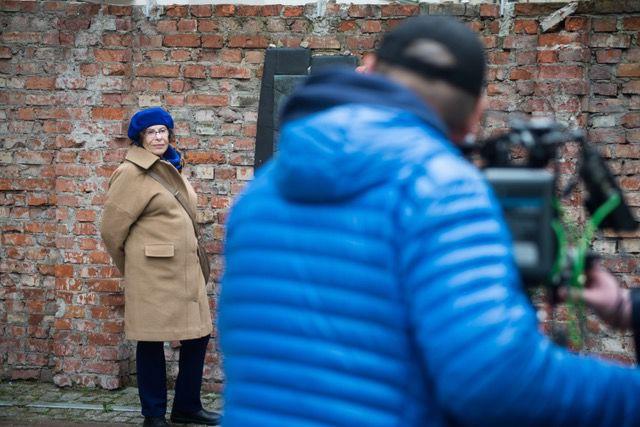 "A Woman's Work: The NFL's Cheerleader Problem"
(Midwest premiere, sponsored by the National Council of Jewish Women)
Directed by Yu Gu
United States, 80 minutes
Oct. 6, 2:00 p.m. | Chagrin Falls Intermediate School
Football and feminism collide in this feature documentary that follows former NFL cheerleaders battling their teams and the NFL to end 50 years of entrenched wage discrimination and illegal employment practices. Their fight for wage and gender equality embodies the challenges faced by working women across all industries today.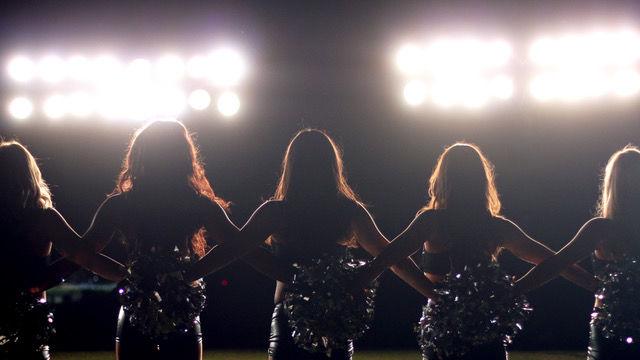 ---
A reception in honor of the NCJW's milestone of making a difference for 125 years will be held in the intermediate school atrium following the film and discussion.
The 10th annual CDFF opens with a gala event that will look back at the inspiration for the filmfest and feature the Ohio premiere of "The Weight of Water." The documentary focuses on Erik Weihenmayer who, at four years old, was diagnosed with a rare eye disease that left him blind. Determined to not limit his life, he has taken up kayaking and, in this film, we witness him conquering the treacherous Grand Canyon waters, solo.
The closing celebration will include a screening of the film, "Amazing Grace," which examines the early days of Aretha Franklin's memorable career and offers never seen footage of the recording of her gospel album live at the New Temple Missionary Baptist Church in 1972.
The Chagrin Documentary Film Festival was founded in memory of Chagrin Falls High School alumnus and local documentarian David Ponce who died from leukemia at age 20 in 2006. The first year of the festival attracted 1,800 visitors. Last year, the film festival welcomed more than 11,000 attendees from 25 states and 140 Ohio ZIP codes.