The 45th Cleveland International Film Festival will be completely virtual after the festival's board of directors decided the digital platform would be best during the COVID-19 pandemic. CIFF45 will take place April 7 to April 20, 2021.
The decision will help promote the health and safety of those involved, as well as best match the current state of the film, theater and event industries, according to an Oct. 5 news release.
The film festival transitioned to an online format for its 44th iteration this past year, just as the pandemic started, and found success with format.
"We are very much looking forward to building on the success of CIFF44 Streams, during which our audience proved that an online festival is not only an option, but also the newest component to making CIFF the best and most accessible experience for our incredible patrons," CIFF board president Chris Blake said in the release.
CIFF45 will feature hundreds of films, post-film conversations and Q&As with filmmakers, balloting, awards and other activities, according to the release. The 14-day festival will also include two days for extended viewing and engagement opportunities. The festival's podcast, CIFF Speaks, will make a return with episodes lasting the festival's duration.
The organization also announced the recent promotion of Mallory Martin to artistic director.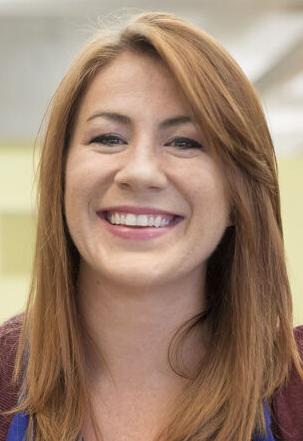 Martin was first hired by CIFF in October 2011 as programming assistant and worked herself up to director of programming and projection in 2015.
"We are so very excited for Mallory Martin and for the organization, knowing that the programming for CIFF45 and beyond is going to be remarkable," CIFF Executive Director Marcie Goodman said in the release. Martin replaces Bill Guentzler, who departed after 15 years as CIFF artistic director and 22 years with CIFF.
"At a time when the entire film industry is facing a transformation, I am both honored and eager to help lead CIFF into its new chapters and towards new possibilities," Martin said in the release. "No matter where the CIFF will live in the future – be it our own living rooms or Playhouse Square – we remain dedicated to bringing the best of independent cinema home to Cleveland for many years to come."
CIFF45 will announce its programing in March 2021. For more information, visit clevelandfilm.org.
In December 2019, the board of trustees unanimously voted to move the CIFF from Tower City Cinemas to Playhouse Square, where CIFF is now a resident company. The move follows a 14-year run at the Cedar Lee Theatre in Cleveland Heights and a 30-year run at Tower City Cinemas in downtown Cleveland and will mark the festival's third home in the organization's history.