Working its way through Jewish film fests is an intriguing new documentary called "Shared Legacies: The African-American Jewish Civil Rights Alliance" that offers an in-depth look at the often forgotten historic alliance between African Americans and Jewish Americans.
The film received its world premiere at the 2020 Atlanta Jewish Film Festival, and for good reason. Atlanta is known as the "The Cradle of the Civil Rights Movement," where leaders fought for voting rights, access to public facilities and institutions, and economic and educational opportunities for African Americans. Prominent Atlantans featured in the film include the Rev. Martin Luther King Jr., former Amb. Andrew Young, U.S. Rep. John Lewis, Rabbi Alvin Sugarman and Rabbi Peter S. Berg, who rose to prominence through their contribution to the nonviolent struggle for equal rights.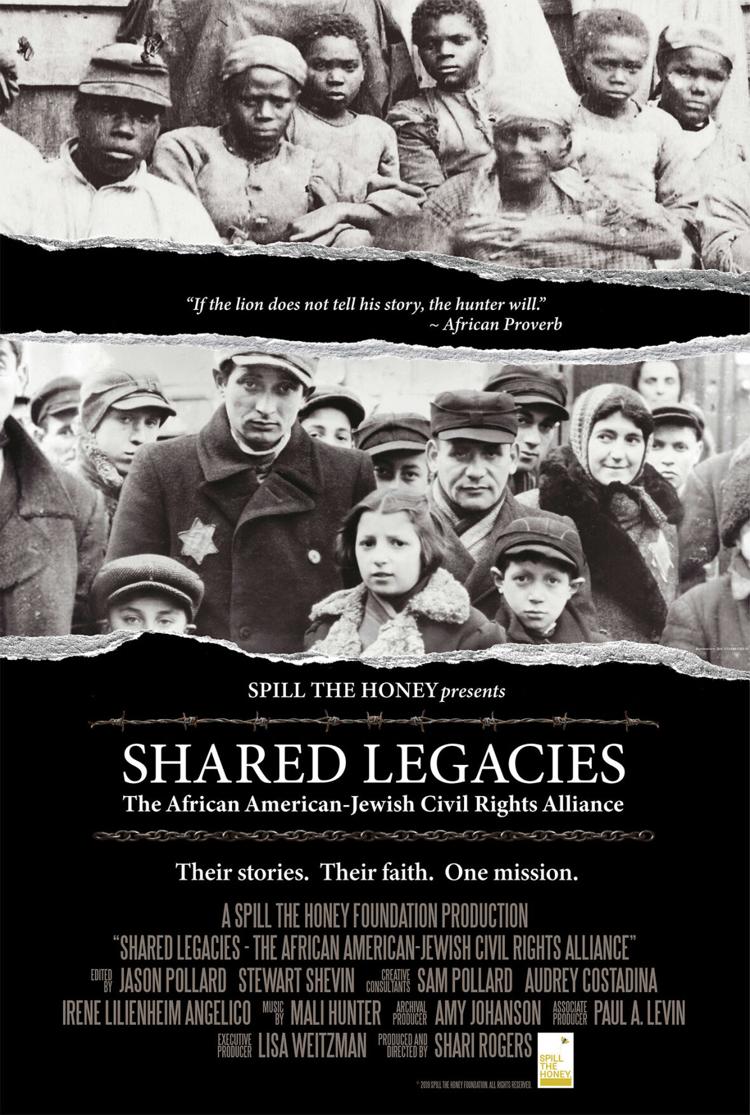 "Shared Legacies" begins with the founding of the NAACP in 1909, when Jews, Gentiles and Black Americans initiated a "new abolitionist movement." Since then, both groups have endured segregation, victimization and the denial of freedoms. Rather than compare respective scars, the film explores definable, monumental moments of allegiance, partnership and support. It concludes with an examination of current race relations amid the rise of anti-Semitism and white police violence against Black citizens.
Pivotal events come alive and many of the complexities and contradictions that define the alliance between African Americans and Jewish Americans are explained through the thoughtful and often creative interweaving of archival footage and interviews with eyewitnesses, activists, experts and leaders of the movement. Much of the film is dramatically underscored with a melodic cello, a wailing klezmer clarinet or the singing of folk songs and psalms to facilitate the storytelling.
Collectively, the film offers a potent, inspiring story of unity and empathy. One of the most moving moments comes with a Holocaust survivor recounting the Black troops liberating the concentration camp where he was housed. And one of the most sobering is the acknowledgment that the historic Black-Jewish bond came to a standstill with the deaths of King in 1968 and his good friend, Rabbi Abraham Joshua Heschel, in 1972.
The film, shown during the Mandel Jewish Community Center's Cleveland Jewish FilmFest, will be followed by a livestream Zoom question-and-answer session from 7 to 8:30 p.m. Oct. 22. Expected participants include local representatives from the NAACP, American Jewish Committee, Anti-Defamation League and Karamu House in Cleveland. They will discuss the film and its application to the current cultural and political landscape.
"It's important to bring relevant topics to the forefront and the arts are an ideal vehicle," said Deborah Bobrow, the Mandel JCC's arts and culture director.