The Chagrin Documentary Film Festival is "a wonderful celebration of films and filmmakers," said Ivan Schwarz, chair of the film festival board and president of the Greater Cleveland Film Commission.
"Documentary filmmakers believe so strongly in the content of their films and put their hearts and souls into their productions, which don't get the same kind of distribution as other films. Coming to such a supportive and appreciative place as Chagrin Falls is a great opportunity for them. And for us."  
Founded in 2010 to honor the creative spirit of Chagrin Falls High School alumnus and filmmaker David Ponce, the film festival is dedicated to enabling talented filmmakers to tell their unique stories to a local audience.
Last year's festival drew more than 10,000 people from 139 Ohio zip codes and 28 states.
The film festival received nearly 600 film submissions this year, a 20 percent increase from the previous year.
"We have a committee of around 20 people who watch and rate films based on quality and impact, beginning in December," said Mary Ann Ponce, the director of the festival and mother of the late David Ponce. "We try to have at least three viewers for each film. A few people on that committee watch more than 200 films each and they help to make the final cuts and selection decisions."
Dr. Brian Kastner of South Russell viewed and rated more than 500 of this year's submissions. An active member of Anshe Chesed Fairmount Temple in Beachwood and a recently retired dentist, Kastner became involved with the festival six years ago and has become a key member of the selection committee.
"Over time and with the more films you see," said Kastner, "you really develop an understanding of documentaries and a sense of the films that best fit the festival." 
The 80 documentaries featured during the upcoming event represent 28 countries. Six of these films have been identified as "Jewish community interest documentaries." 
"We've partnered with the Jewish Federation of Cleveland Israel Arts Connection since the very first year of the fest," Ponce said. "This is a way of connecting with Israeli documentarians and bringing their stories to our festival. Their films are of interest to all our audience but might have special interest to the Jewish community."
They are:
• "Nana," which is about Maryla Michalowski-Dyamant. She spent years in the ghetto and the camps in Poland and served as the translator for the infamous Dr. Josef Mengele in Auschwitz.  
• "Dreamland: Mark Twain's Journey to Jerusalem" was shot in Israel to mark the 150th anniversary of Mark Twain's journey to Europe and the Holy Land. This visit inspired his best seller "Innocents Abroad."
• "After Auschwitz: The Stories of Six Women" invites audiences to experience what happened after being liberated from concentration camps and to understand the vital role humanity plays in our hopes for greater understanding and compassion.
• "Searching for Sugihara," a short film, offers a personal and historical journey about the Japanese diplomat Sugihara Chiune, who saved the lives of over 6,000 Jews who were fleeing WWII Europe.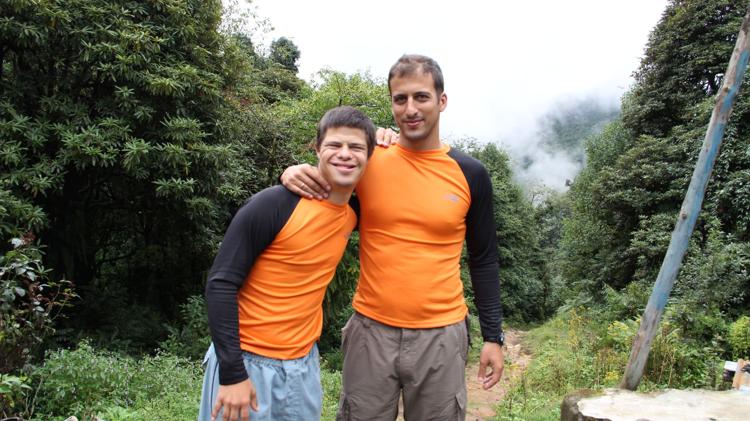 • "My Hero Brother" is from award-winning Israeli director Yonatan Nir. His documentary tells the story of a group of remarkable young people with Down syndrome, who embark on a demanding trek through the Indian Himalayas, accompanied by their brothers and sisters.
---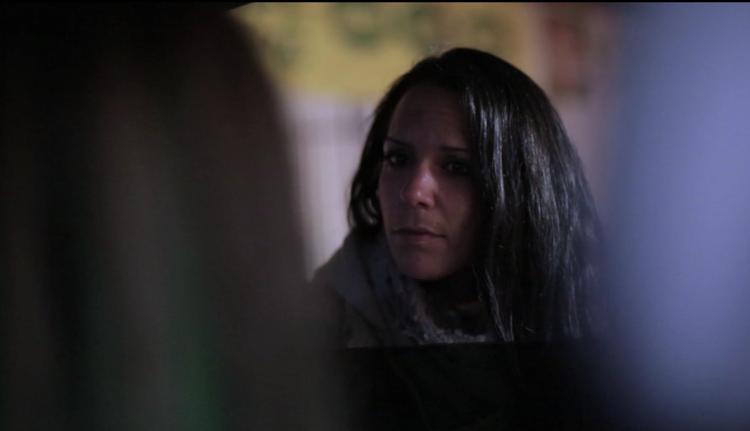 • "Break the Chain" focuses on human trafficking for labor and sex, which is one of the most profitable, yet unrecognized, illegal industries. A special panel on human trafficking will accompany the film and is presented in partnership with the National Council of Jewish Women, an organization that has done extensive work in this area.
"The NCJW came to us this year with the idea of partnering on a powerful program to highlight the human trafficking crisis that is happening right in our backyard," Ponce said. "CDFF is all about bringing issues like this to light and encouraging an awareness and open discussion."
This year's festival will also offer environmental films that focus on the planet, inspirational films that focus on the human spirit and social awareness, works by emerging professional and student filmmakers, films of local interest, mockumentaries, and short-form documentaries. 
"Documentaries have an important place in our culture," Schwarz said.  "It is important that they be seen and that their stories be told. The CDFF is a great venue for that."