The 2014 Cleveland Orchestra's premiere of Leoš Janáček's opera, "The Cunning Little Vixen," – the innovative made-for-Severance Hall opera described by The New York Times as "ingenious" – is being revived to open the orchestra's 100th season.
Created and directed by Yuval Sharon in collaboration with music director Franz Welser-Möst, the limited-run encore production will once again juxtapose state-of-the-art digital animation by Walter Robot Studios with live performance from featured singers, the Cleveland Orchestra chorus and the children's chorus. 
The performance will be sung in Czech, with projected English supertitles.
The opera details the adventures of a clever fox cub. She's captured by the local forester, grows up on his farm, and then escapes back to the woods to raise a family. This tale has much to say about the cyclical nature of life and death.  
On the rare occasions when the highly theatrical "Vixen" has been mounted since its world premiere in 1924, the cast dons full-body costumes to portray the animals. As he did with the 2014 production, Sharon follows suit but has dispensed with sets in favor of digital animation.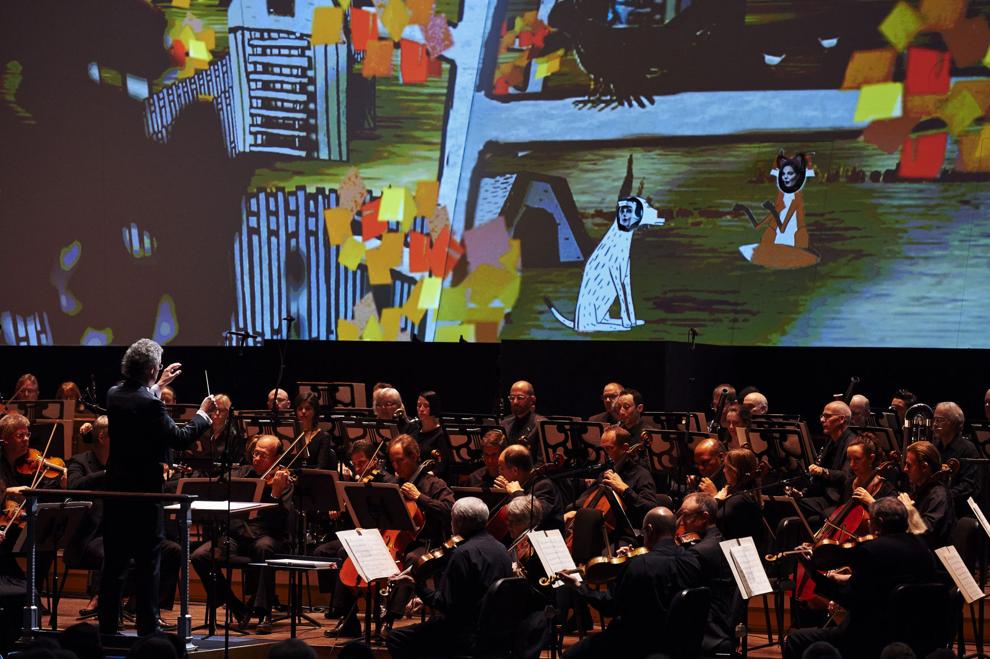 All that will be seen of the Vixen (Martina Janková), the mezzo-soprano fox, woodpecker and rooster (Jennifer Johnson Cano, Sandra Ross and Clarissa Lyons, respectively), the soprano hen, grasshopper and frog (Marian Vogel, Miranda Scholl and Caroline Bergan, respectively), the tenor mosquito (David Cangelosi) and the bass-baritone badger (Dashon Burton) when the spaces they inhabit are depicted on screens are their faces.
Making her Cleveland Orchestra debut in this production is Daryl Freedman, a Jewish mezzo-soprano who will be playing Lapák the dog. 
"'The Cunning Little Vixen' is such an ensemble show," Freedman said. "I am so excited for us all to develop our characters together in this captivating and beautiful production and to discover how my Lapák can incorporate both the playful, frisky qualities of a pup and the seriousness of the artist he believes himself to be.
Under Welser-Möst's direction, the Cleveland Orchestra has been re-establishing itself as an important operatic ensemble, beginning in 2008 with five sold-out performances of a staged production of Dvorák's opera "Rusalka."   
"We take risks, we don't shy away from being creative, we actually go for it," he said in a news release.  "The city of Cleveland and The Cleveland Orchestra especially are places for innovation and creativity, and our production of Janáček's 'The Cunning Little Vixen' is one of the most outstanding examples of what we have done."  
In October, the groundbreaking "Vixen" will be performed as part of the Orchestra's upcoming European tour to Hamburg, Linz, Luxembourg, Paris, and Vienna. At Vienna's Musikverein, the performance will make history as the first fully-staged opera presented there since the concert hall opened in 1870.