When Parma resident Chayla Hope realized she wanted to seriously pursue a career in music, she said she was a student at North Royalton High School. Up to that point, she was a member of various bands and her peers told her she had the ability to be front and center.
"I was very little (when I realized I wanted to perform)," she said. "What I would do is, any time there was a camera on me, I would jump off whatever I was standing on and point to the closest camera. I was constantly in sparkles – and still am. But it came to me that I had a voice and I wanted to use it more. But being female, it's really hard to be a front-woman. I really can't imagine what it is like for women starting out now. It takes a lot of courage getting yourself out there."
Hope converted to Judaism in June 2017 and attends Temple Israel-Ner Tamid in Mayfield Heights. She was introduced to Judaism in high school when she took a course about the subject.
"The two-week course turned into a whole month because of my inquisitiveness," she said. "I fell in love with Judaism then. I felt like I was a part of it and I became so into the faith itself."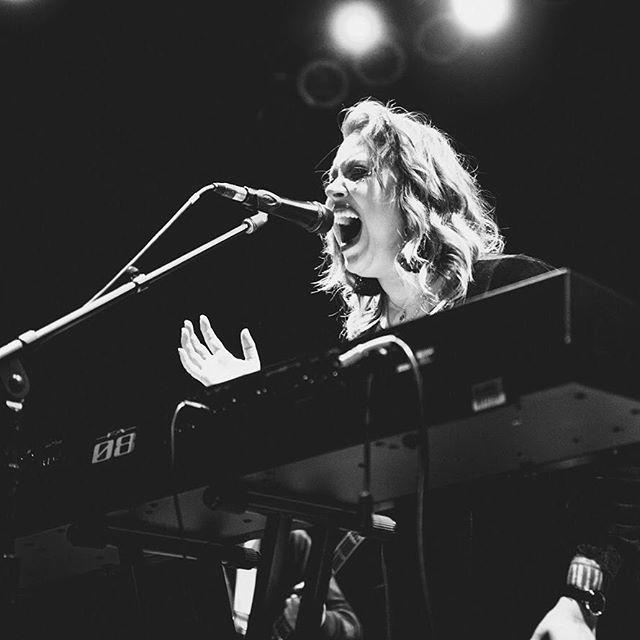 When she met her boyfriend, Teddy Eisenberg, the son of Rabbi Matthew Eisenberg of Temple Israel-Ner Tamid, she said she knew Judaism was the right faith for her. 
Her conversion ceremony was held at Park Synagogue's Charlotte Goldberg Community Mikvah in Cleveland Heights. The ceremony was officiated by Rabbi Enid Lader of Beth Israel-The West Temple in Cleveland. Rabbis Matthew Eisenberg and Fred Eisenberg were witness. Hope was given the Jewish name "Tikvah" at the ceremony. 
After taking some music courses at Cuyahoga Community College, Hope and her bandmates, Michael Flaherty, Joshua Reihl, Ryan Kelly and Andrea
Belding-Elson, created Seafair in 2012. Hope is lead vocalist.
The band played local shows and crowds began to grow. Now, the group is co-headlining Brite Winter alongside Australian alternative rock band Atlas Genius in February. 
"It's really exciting," said Hope, 30. "We did this festival a couple of years back and it was unbelievable. Brite Winter is definitely one of our biggest gigs and just to be asked to (co-headline) is the best feeling."
When the band learned about the co-headliner status, Hope said there were a lot of "laughing and happy faces."
"Our cellist, actually just recently, we parted ways because she was in New York," she said. "It was extremely difficult for every gig, so we have been on the search for a new one. And I think we found them. So, because of that and this, we have been 100 percent elated and we can't wait."
Following a brief hiatus, the orchestral rock band has been working on its follow-up album to 2015's "The Querencia." Hope said the band has been regularly visiting the studio and the album is "on the horizon."
"The studio we are recording at, the producer has recorded with Regina Spektor and Tori Amos, so that's exciting," she said. "The album is our big thing right now and we're hoping for it (to release) by the end of 2018. We've just been writing like crazy and we're looking to release a few music videos before the year-end. I'm really looking forward to it."