"SERIOUSLY, WHAT AM I DOING HERE?: 'THE ADVENTURES OF A WONDERING AND WANERDING GAY JEW'"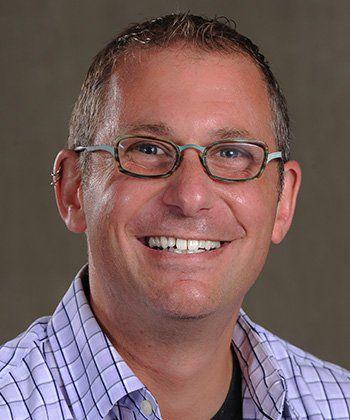 By Ken Schneck
240 pages
1984 Publishing
If one has wondered what the meaning of life entails or just wanted to travel the world, Ken Schneck's "Seriously, What Am I Doing Here?" is a witty and heartfelt take on one man's journey to discover the world beyond his own back yard, from Uganda to the backwoods of the Rocky Mountains. As someone who doesn't consider himself an adventurer, Schneck, also an associate professor at Baldwin Wallace University in Berea, manages to find himself trying new things, chronicling them with a fair amount of detail.
As the subtitle of the book – "The Adventures of a Wondering and Wandering Gay Jew" – suggests, it doesn't take much for him to pack up everything and perhaps, bike for 425 miles from Montreal to Maine. Or, as Schneck writes in the introduction, stumbling into a hippie retreat in California.
However, for Schneck, with adventure comes sacrifice, as he deals with loss and failed marriages and he continues to consume himself with exploration and writing the journal entries each day on his trips, which makes up the heart of this book. Those looking for a candid perspective at backpacking and exploration cay pick up this book and catch a travel bug of their own.
---
"NURTURING SPIRITUAL DEVELOPMENT IN CHILDREN BY UNDERSTANDING OUR OWN SPIRITUALITY"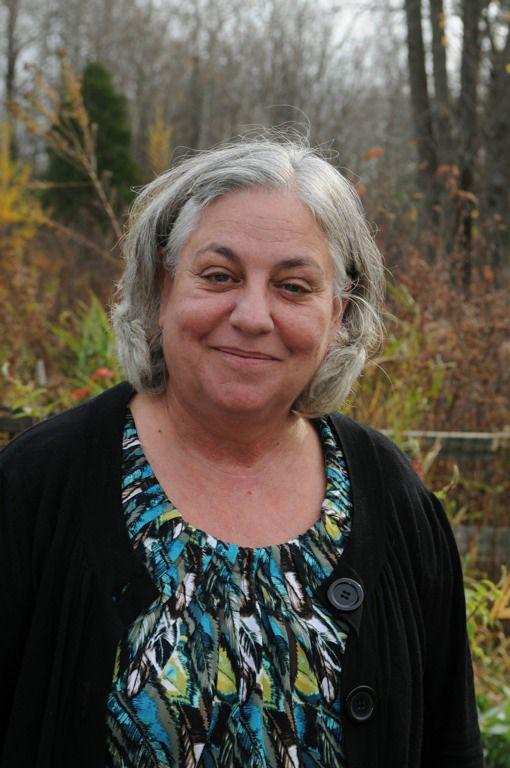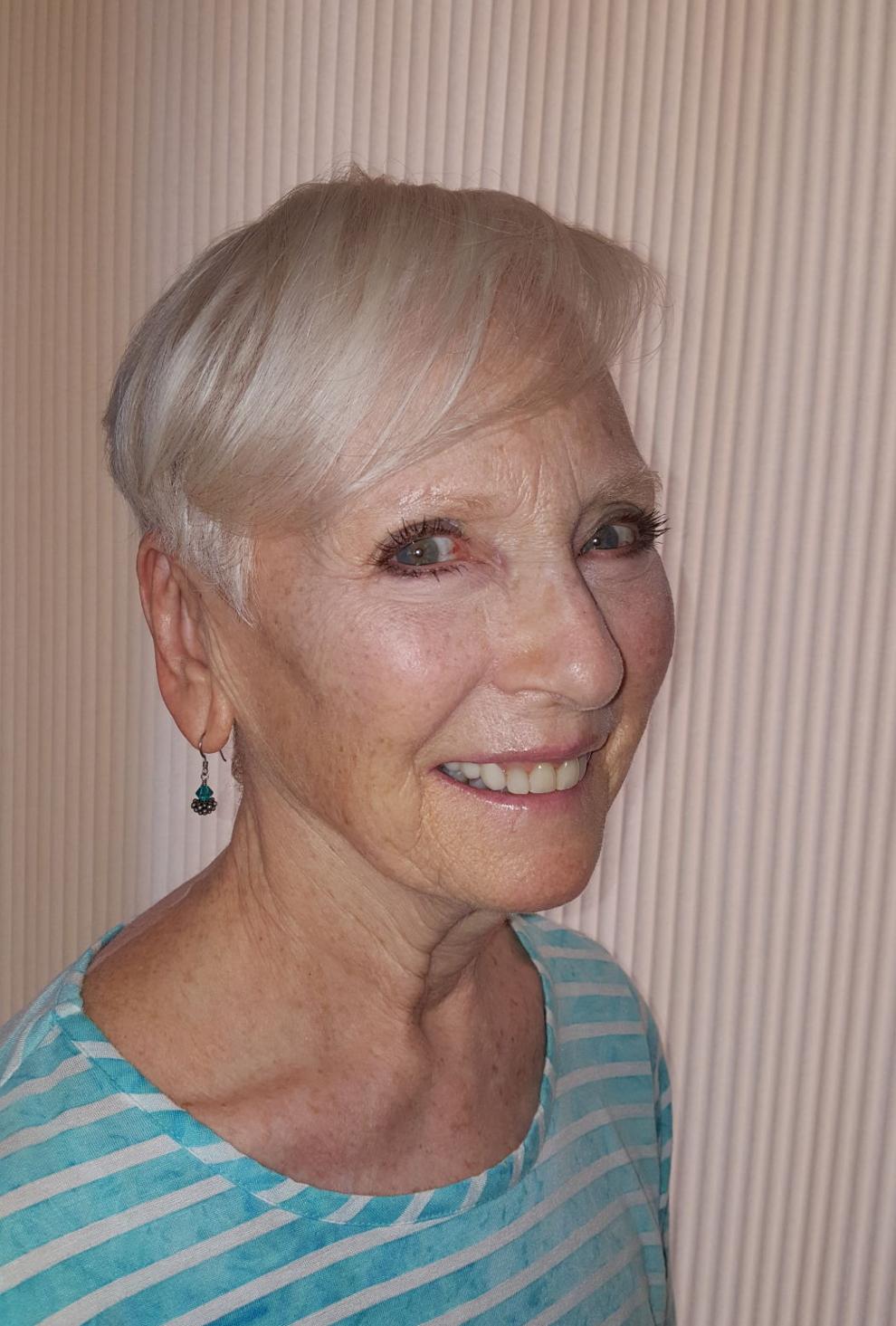 By Ester R.A. Leutenberg and Deborah L. Schein
164 Pages
Whole Person Associates, Inc.
Former University Heights resident Ester R.A. Leutenberg has been an advocate for mental health and its social stigma for decades, publishing several workbooks designed for mental health practitioners to accurately treat their clients. Her latest workbook, co-written by Deborah L. Schein, is intended to help children embrace spirituality into their lives at an early age by assisting caregivers in assessing their own. Like many of Leutenberg's other workbooks, her daughter, Amy Leutenberg Brodsky, also illustrates this book.
According to Leutenberg in the introduction, spirituality can mean and entail something different to everyone individually, depending on what gives a certain person a spiritual experience. The book starts with helping one define what makes something spiritual to them.
The workbook further encourages caregivers to lead by example and perform good deeds to those around them as well as offer children several opportunities to express themselves freely and interpret those expressions appropriately. This includes embracing selflessness and kindness in everyday life. There are also several pages dedicated to journaling a child's progress.
The exercises and lists of activities that comprise the majority of the book cover a variety of topics and is designed to enrich the lives of caregivers and children to embrace what the authors call an innate human trait that must be nurtured in order to flourish.
---
"THE BLUE SHOES"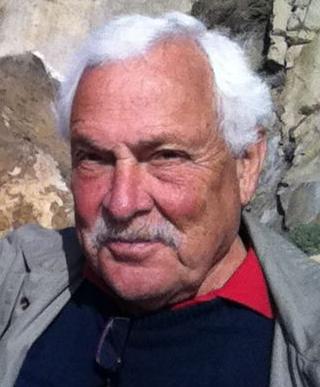 By Saul Isler
294 Pages
Pocamug Press
Former Cleveland Heights resident Saul Isler has compiled his second collection of short stories in "The Blue Shoes," and some of the stories collected here are also set in the Cleveland area.
The collection begins with "Shoes," where a well-crafted pair of French shoes embodies a symbol of unity to an American family and has a somehow magical effect on a wide-eyed child.
The rest of the stories range from twists on classic inspirational sports tales – like "Gargantua," set during the states finals of a high school wrestling tournament – to purposely corny yet genuinely affectionate love stories such as "I Want to Tell You I Love You," where an aging singer writes a song for an old flame. Some tales are based on true stories, and all have some form of twist or subversion in the end, leaving the reader guessing with each short tale what comes next.
Isler hopes that this collection of short stories has something for everyone.
"Reading short stories is much like eating potato chips. One is never enough. Here you'll find a mixed bagful. Munch away," Isler said in the author's note.
---
"RELIEF STORIES FOR A NINE INNING GAME"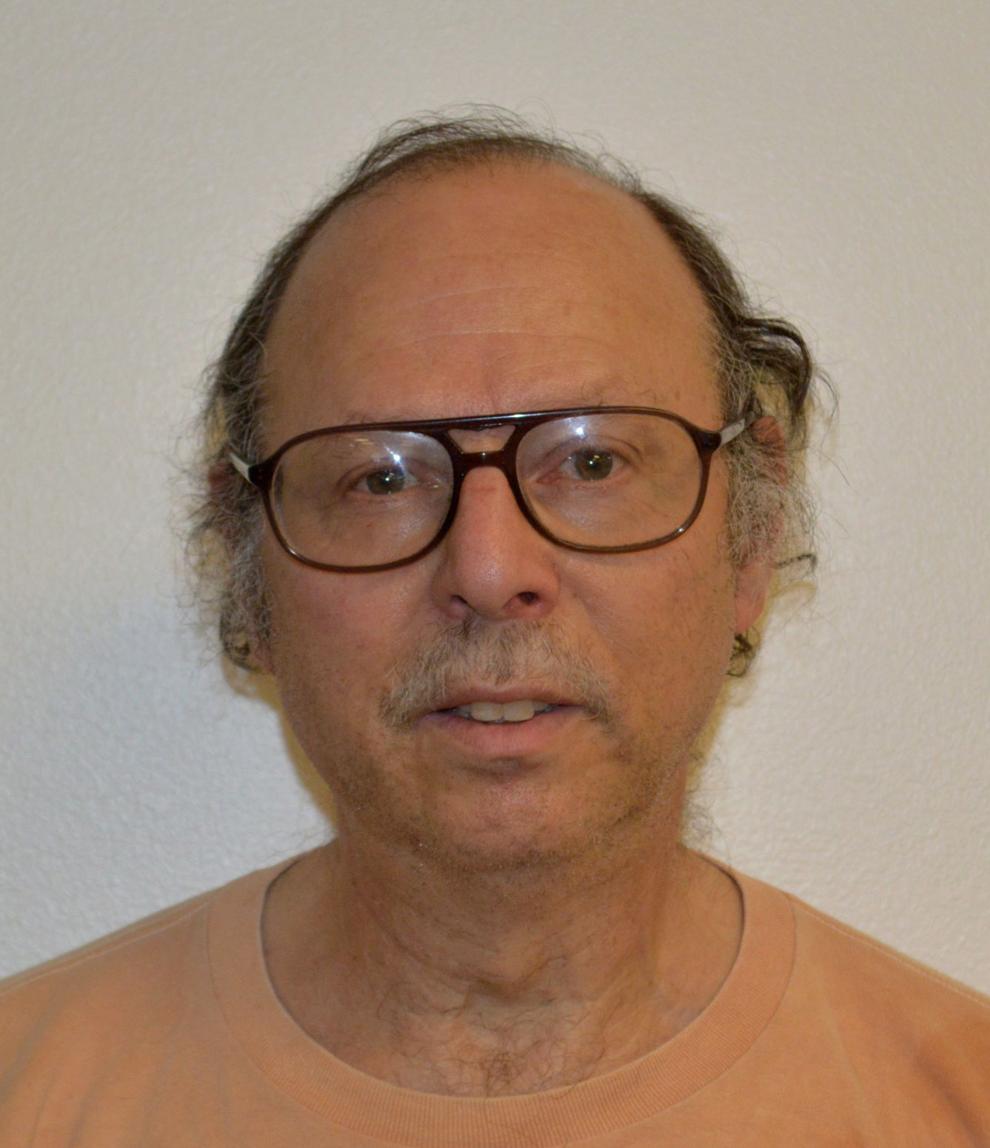 By Richard Silverman
256 Pages
Green Ivy Publishing
Richard Silverman of Lyndhurst has crafted an eclectic gathering of tales in "Relief Stories for a Nine Inning Game" for his first foray into novel writing. As Silverman said in his author's note, the stories range from "Matzah to mayhem, bluster to fluster and everything in-between."
Tales such as "A Man is in a Hospice in Cleveland, Ohio" speak of religion and the importance of finding God for those on their deathbed, depicting a stubborn man seeking a religion that requires the least amount of effort. Even subjects like romance are touched upon in this collection, like in "Match," the story of a man whose naivety causes his matchmaker to give up hope in finding him a suitable mate.
There are also stories that are less dramatic, such as "The Plebeians," a literal interpretation of the pen being mightier than the sword, with talking inanimate objects and all.
No matter your taste, Silverman finds dramaturgy in the mundane, from babysitting to city council meetings, and suspense in the everyday, making for a wide range of witty cliffhangers.
---
"THE SUICIDE FUNERAL (OF MEMORIAL SERVICE)"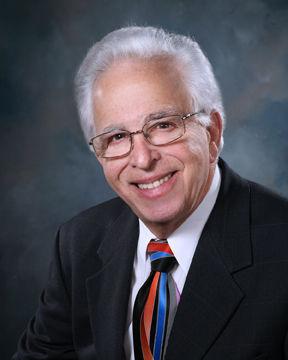 By Melinda Moore and Rabbi Daniel A. Roberts
222 Pages
Resource Publications
For many, the delicate subject of suicide, and suffering from the loss of a loved one who has committed suicide, is one no family wants to deal with. The process of holding a funeral or memorial service for a suicide victim may be easier to handle with "The Suicide Funeral (or Memorial Service): Honoring their Memory, Comforting their Survivors," co-edited by Daniel A. Roberts, rabbi emeritus at Temple Emanu El in Orange.
As the title suggests, the book offers advice for those in the process of arranging a service, as well as a collection of samples of eulogies for suicide victims and ideas or imagery to set the emotional tone of such an occasion.
There are also essays from clergy, nuns, bishops and behavioral science specialists about the heartache of losing someone to suicide, giving victims a proper voice and moving on after the services have concluded.
The book is designed to assist clergy and other faith leaders in commencing a service of this kind. However, readers may find comfort and assurance to plan memorial services accordingly if such a circumstance arises.
---
"INVISIBLE EMMIE"
By Terri Libenson
192 Pages
Balzer and Bray
Terri Libenson of Mayfield Heights, author of the internationally syndicated comic strip "The Pajama Diaries," has released her newest book, "Invisible Emmie," and while it may not be the first depiction of middle school drama, it certainly brings a charm similar to Libenson's "Diaries" through her humor and cartoon-like illustration.
The book follows two polar opposite middle school girls, Emmie, a wallflower whose shyness keeps her artistic ability hidden from others, and Katie, the popular girl who appears to have the perfect life. As their lives intersect due to a misunderstanding, their roles at their local school slowly begin to switch. Emmie realizes that she is more than capable of coming out of her shell, and fate happens to step in to speed up the process. As the events that transpire take place over a single day, Libenson shows that fate can work in mysterious ways.
"Emmie" makes for a fun read for children and pre-teens through its understanding of modern-day school life and relatable conflicts throughout, shown through both Emmie and Katie's perspectives in different cartoon styles and humorous non-sequiturs.
---
"FLASHBACK"
By Riva Pomerantz
384 Pages
Menucha Publishers
In former Clevelander Riva Pomerantz's ninth novel, there is a struggle between the parameters of work and home life between a couple who face hardships. As it progresses, the appropriately named "Flashback" not only looks to see the futures of these overworked lovers, but also glances at the past to see where everything went wrong.
In "Flashback," Michal and Ashi Abrams find themselves at odds when Ashi loses his job. Michal becomes a party planner's assistant, and from there the time she spends with her family slowly begins to decrease and they once again find themselves at odds, now with the added stake of their family. Their struggle for balance in their lives will make the couple deliberate their hopes and dreams. As Pomerantz's husband, Joel, is a psychologist, it makes sense that much of this struggle is shown in the form of therapy between Michal and Ashi.
The novel promises a gripping tale, first run as a serial in Mishpacha Jewish Family Weekly magazine, now with a previously unreleased ending and epilogue.
---
"VIETNAM WARRIOR VOICES: LIFE STORIES OF PHILIP CAPUTO, JOHN DEL VECCHIO, ROBERT OLEN BUTLER AND TIM O'BRIEN"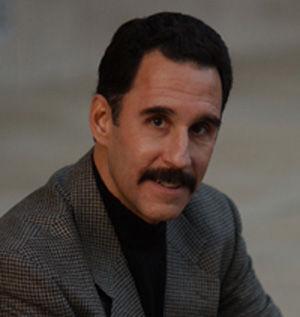 By Mark H. Masse
94 Pages
Self-published
Mark Masse, a former Westlake and Rocky River resident, has a keen passion for war stories and the writers behind them. His previous endeavors in writing of war journalism and love for war stories have inspired his latest self-published work.
"Vietnam Warrior Voices" is an in-depth study of four creative writers who served in the Vietnam War and have written about their experiences, both in fiction and nonfiction. Masse explains how Vietnam affected the men and influenced the material they created, through what he calls a post-traumatic growth.
"Their works are lined with troubled, tormented, ill-fated characters," Masse said. "These warrior voices remain relevant and resonant as the world confronts moral evil, terrorism and the clash of ideologies. The literary styles may differ, from journalistic chronicles and heroic narratives to magical realism and impassioned dreamscapes, but their writing has been shaped by the same signature event – half-a-century and 10,000 miles ago."
---
"THE NOMAD DIARIES"
By Rachel Zake
160 Pages
CreateSpace Independent Publishing
Mayfield Heights resident Rachel Zake's second book chronicles her journey to explore the world, starting with Madrid. Originally going there to teach English and add some variety to her – at the time – unsatisfactory life, she meets nomad photographer Eric Thayer and begins a year-long journey to not only Spain, but also to Egypt, Scotland, England, Italy and Amsterdam along the way.
The book goes day by day through her journal entries and candid thoughts on various moments of culture shock, obscure living conditions and adventure throughout her journey with Thayer. Her experiences are filtered through a sharp sense of wit and an inspiring awe of the places she discover, even if some of them are less than savory, yet hilarious in hindsight.
Zake said without the experiences documented in the book, she would not have moved to Los Angeles and written her first book, "Two People are Coming out of a Building" – before returning to the area serving as the director of Playmakers Youth Theatre at Mandel Jewish Community Center in Beachwood.
---
"CHUTZPAH & HIGH HEELS"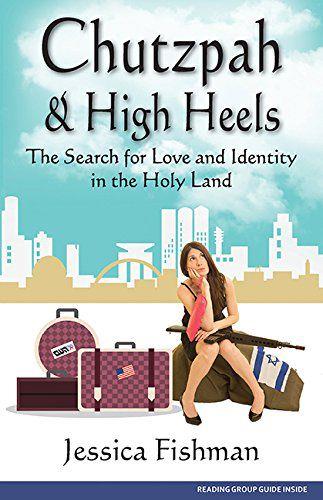 By Jessica Fishman
336 Pages
Yotzeret Publishing
When Fishman left Minnesota to live in Israel, she expected to find love and discover her Jewish heritage. As the book's subtitle, "The Search for Love and Identity in the Holy Land" suggests, her goals were in swift need of reassessment after arriving.
"Chutzpah & High Heels" is an autobiographical experience of Fishman's first years in Israel, as well as a look back at her childhood in the U.S., from serving as a lone soldier in the Israel Defense Forces to learning how to speak fluent Hebrew. Her many experiences with finding the perfect man are also documented, as she encounters some less-than-savory characters.
Fishman's journey of self-discovery is a long path, as the adjustment from American life is difficult for her. Also difficult for her is the clash in ideologies of Israeli everyday life compared to her quiet Jewish childhood in Minnesota.
This outsider perspective of Israeli culture may be recommended to readers looking to live in Israel for an extended amount of time, as nearly every detail of her misadventures is chronicled with sardonic wit and humor.
---
Compiled by CJN Irving I. Stone Editorial Intern Roman Macharoni.