Former Ohio Department of Health Director Dr. Amy Acton received the Powerful Voice Award presented by the National Council of Jewish Women's Cleveland chapter. The award was made by Cleveland-based glassblower Shayna Roth Pentecost.
Acton was recognized on Nov. 11 during the virtual event, "Kindness Counts: A Live Q&A with Dr. Amy Acton and Dr. Daniel I. Simon." NCJW/CLE members were invited to join a Q&A discussion between Acton and Simon, chief clinical and scientific officer for the University Hospitals Health System and the president of UH Cleveland Medical Center.
They discussed the COVID-19 pandemic, the importance of kindness in combating hate and Acton's new role as director of Kind Columbus at The Columbus Foundation.
"There's a lot of fear out there and a lot of anxiety because it's getting darker," said Acton, referencing colder, shorter fall and winter days ahead. "We're moving inwards and this virus is spreading, and it's definitely spreading to the point where contact tracing and testing cannot contain it. It is a moment that we've never lived through, and I don't want to mince words about that moment and what we have ahead, (but) at the same time, I've had the privilege of seeing what Ohioans have done. ... This is the absolute moment where we all have to come together."
She also took a moment to pay tribute to those on the front lines.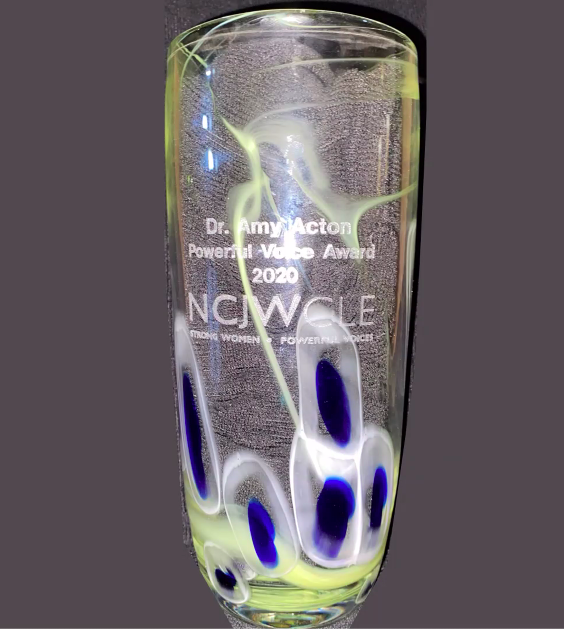 "To those folks working in our hospitals: you're exhausted, you're digging deeper than ever, please know how grateful we are," Acton said. "All of us out here are going to pull behind you again; it is absolutely crucial that we all join together in this moment."
The physician and public-health researcher remained optimistic about the future.
"I see light, I see opportunity," Acton said. "This is a moment that wakes us all up to what's important."
Simon asked Acton to discuss an act of kindness done for her that stood out over the past year.
Acton brought up hard moments she has endured throughout the COVID-19 pandemic, including individuals bearing guns outside of her home and anti-Semitic actions.
"There's a lot of pain that people were going through, but that was not the narrative I was experiencing," Acton said.
She chose to focus on what she described as profound acts of generosity and kindness. Acton said she still receives daily letters from Ohioans of every age and "every political persuasion."
"Letters and gifts and signs and artwork of things Ohioans sent to encourage us to keep going," Acton said. "I'm gonna spend the rest of my life trying to write back to everyone. There's no way I could possibly express the gratitude I feel, so I just think Ohioans who moved mountains before this energy – the love not hate (group) – will do it again."
Simon co-chaired the event with his wife, Marcy Schwartz, a retired pediatric cardiologist turned community volunteer.