The American Jewish Committee released the results of its first State of Anti-Semitism in America Report Oct. 26, and after sampling more than 1,300 Jewish adults and 1,000 general population adults across the nation, the AJC discovered the two groups' opinions and knowledge differ greatly on various aspects of anti-Semitism.
Results showed while 88% of Jewish Americans believe anti-Semitism is a national problem, 25% of the general population is unsure of what anti-Semitism means and 21% have never heard the term before, according to the surveys.
Of the Jewish population, 51% said they believe anti-Semitism is somewhat of a problem today and 37% said anti-Semitism is a very serious problem. Sixty-two percent of the general population said anti-Semitism is a national problem, with 19% declaring it to be a very serious problem and 43% outlining it to be somewhat of a problem – suggesting some who reported it to be a problem may not know what exactly anti-Semitism means.
Over the past five years, 82% of Jewish Americans said anti-Semitism has increased compared to 43% of the general U.S. population. Fourteen percent of the sampled Jews and 39% of the sampled non-Jews said anti-Semitism has stayed the same.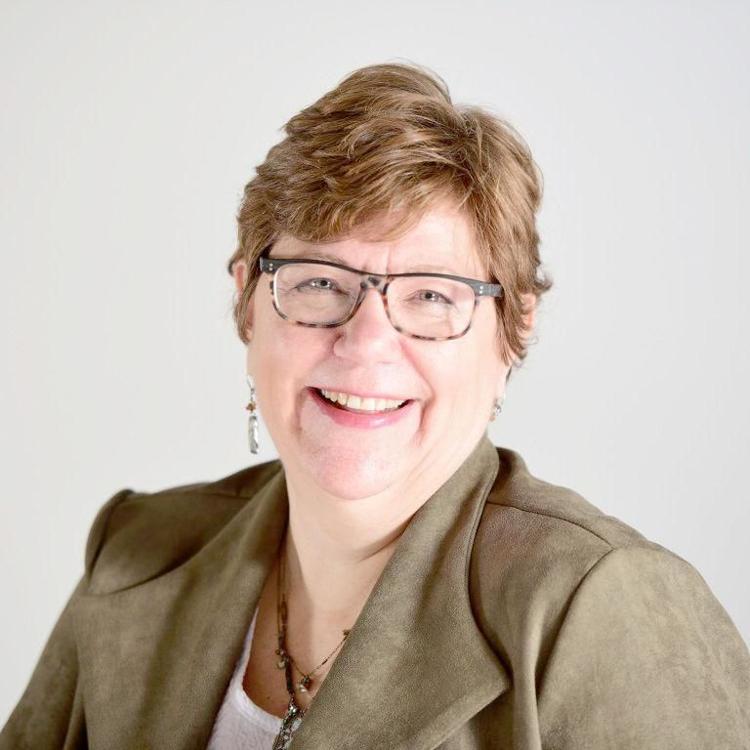 Lee C. Shapiro, AJC Cleveland regional director, said she was shocked to see the results, especially the divergent perspectives and knowledge about rising anti-Semitism.
"The survey revealed a disturbing lack of awareness among the general public of the severity of anti-Semitism in the United States, while reconfirming anxiety among American Jews that AJC uncovered a year ago in our historic comprehensive survey of Jewish attitudes toward and experience with anti-Semitism in America," Shapiro told the CJN in an email. "The ignorance of nearly half of U.S. adults on anti-Semitism is stunning."
In a virtual conversation tackling the surveys' results Oct. 27, Avi Mayer, AJC managing director of global communications, described the AJC's mission behind the surveys and why the organization sought the general population's voice.
Mayer said the idea came after AJC's survey last year that asked American Jews about anti-Semitism.
"One of the things we kept hearing was that while it's extremely important to know where American Jews are at and how they're experiencing anti-Semitism, it'd also be important to hear how non-Jews were experiencing and proceeding with anti-Semitism in America," Mayer said. "Do they agree that it's a problem? Do they agree that it's a problem that's getting worse? What do they consider to be anti-Semitic?"
The surveys were conducted through telephone interviews by SSRS, an independent research firm, according to a news release. The Jewish sample group was interviewed between Sept. 9 and Oct. 4, and the general population group was interviewed between Sept. 15-20.
Additional results included 31% of American Jews who said they have avoided certain places or events as a safety precaution, which is an increase from 25% in the 2019 AJC survey.
Twenty-four percent of American Jews said they have not publicly worn, carried or displayed items that would identify them as Jewish since the October 2018 Tree of Life shooting in Pittsburgh.
Thirty-seven percent of American Jews reported being targeted by anti-Semitic incidents over the last five years. Just one percentage greater than in 2019, 76% of Jewish Americans who experienced an anti-Semitic attack didn't report it. Of the Jewish respondents between the ages of 18 and 29, 43% said they've either personally experienced anti-Semitism on a college campus or know someone who has.
When it comes to viewing Jews' security status in the U.S., 52% of American Jews said it's about the same as it was a year ago, 43% said it's less secure and 4% said it's more secure.
During the virtual conversation, Holly Huffnagle, AJC U.S. director for combating anti-Semitism, said that one of the most important steps to solving the disparities as to how the American non-Jewish population and Jewish population view anti-Semitism involves using the International Holocaust Remembrance Alliance's definition of anti-Semitism.
"What this survey reveals is that there is a need for a definition (of anti-Semitism), especially since 46% of Americans really don't understand the term," Huffnagle said. "That's a big advocacy point in our engagement ...We'll be using our survey results to actually go forward with all these different avenues starting now, but really in the year ahead."
Shapiro stressed there will be plenty of work for AJC offices around the country, echoing Huffnagle's need to implement the IHRA definition of anti-Semitism.
"While the AJC polls are national, they have implications for Cleveland, for Ohio," Shapiro said. "AJC has spoken about the need to combat anti-Semitism from the far-left, the far-right, and from extremists acting in the name of Islam. Now, this survey indicates that we also need to work to eradicate ignorance.
"Defining anti-Semitism is essential. Using the findings, AJC Cleveland will speak to the importance of implementing the IHRA-working definition of anti-Semitism at the local and state levels, and passage of the federal No Hate Act. We will continue our important community outreach to engage with diverse audiences and create better understanding of anti-Semitism, and why this is a problem for all of society to confront, not just Jews."
The full surveys can be found at bit.ly/3e4MTZS.