An anti-Semitic poster was posted on an electronic sign in front of the Maltz Museum of Jewish Heritage in Beachwood, apparently as part of a coordinated attack on houses of worship and Jewish organizations in several states.
The Jewish Telegraphic Agency reported July 16 that flyers were posted at synagogues in Washington state, outside of Houston and in Marblehead, Mass., on the north shore of Massachusetts.
Stop Anti-Semitism, which maintains a website that targets anti-Semitic acts, posted photographs of the Maltz Museum's sign and an identical flyer posted at Wesley United Methodist Church in Salem, Mass.
A Beachwood Police Department report on the incident said a museum employee contacted police July 18.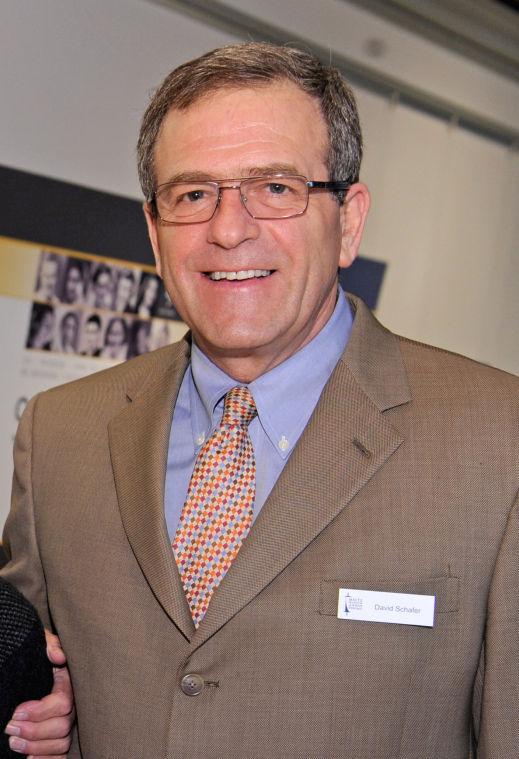 "This is clearly an act of hate and we don't want to give the purveyors of hate, these people, more attention than they deserve," said David Schafer, managing director of the Maltz Museum. "We work closely with the Federation (Jewish Federation of Cleveland), law enforcement. We have been, currently are and in the future will be, vigilant with response to the world we live in today. We exist to be a response to bias and hate in our world, in our community."
Schafer said this is not the first time the Maltz Museum has been targeted with an anti-Semitic poster.
Beachwood Police Chief Gary Haba said his department reported the incident to the Department of Homeland Security Fusion Centers to share the information with other agencies.
"From what I was told, this same flyer was distributed in other states," he said. "We reported it to the Fusion Center, which goes to the federal agencies."
Haba said a Jewish day school in Beachwood and the Maltz Museum were both targeted with flyers nearly a year ago.
James Pasch, regional director of the Anti-Defamation League, confirmed the Maltz Museum incident was part of a multi-state coordinated "flyering" episode.
"It's deeply disturbing," Pasch said. "It's a targeted attack, specifically on Jewish institutions in the Jewish community for the sole purpose of sending a direct message of hate and fear and intimidation. When it comes to messages of hate, we could try to avoid some of the online messages that we see, but the purpose of specifically attaching a flyer to Jewish institutions, in this case probably one of the most visible Jewish institutions in our region, is so that we can't avoid it so the hate is in our face. it is very targeted in its purpose."
"As always, the safety and security of our Jewish community and its institutions is of utmost importance to the Jewish Federation of Cleveland," Bart Bookatz, chair of the Jewish Federation of Cleveland's Security Committee, stated in an email. "The anti-Semitic flyer that was posted outside of the Maltz Museum of Jewish Heritage last week was not an isolated incident, with similar flyers being posted at Jewish institutions around the country. We are working closely with local law enforcement, the FBI, ADL, and SCN, the homeland security initiative of the Jewish Federations of North America."
On June 27, the ADL released a blog on white supremacists' activity on college campuses in which the spring semester of 2019 was described as "the worst semester on record."
He said a recent report on flyering on college campuses showed "Ohio having the fourth (highest) amount of flyering incidents nationwide on college campuses in our statistics and tracking over this past year," Pasch said. "It's an issue that we will continue to track and monitor and take very seriously."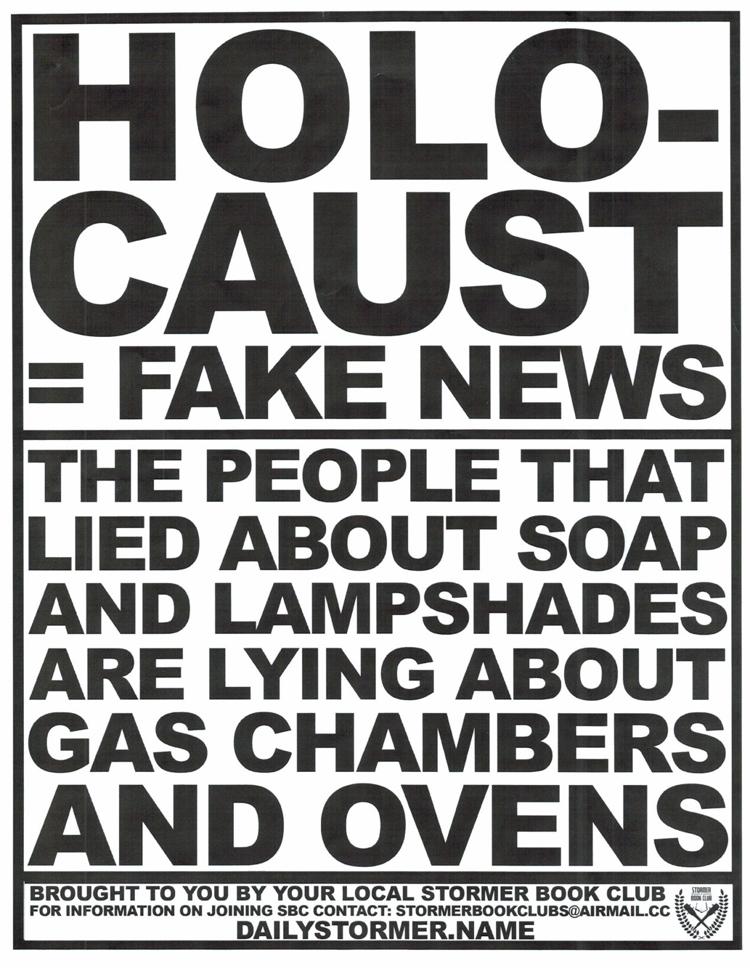 The poster reads in part: "Holo-caust = fake news. The people that lied about soap and lampshades are lying about gas chambers and ovens. Brought to you by your Local Stormer Book Club."
The Anti-Defamation League's website refers to Daily Stormer Book Clubs as "small localized crews of young white men who follow and support Andrew Anglin and his neo-Nazi website, The Daily Stormer. SBC members present themselves as American Nationalists and are part of the alt-right segment of the white supremacist movement."
The ADL's entry on the group also states, "Launched in July 2013, the website is notorious for its hateful, racist content and troll culture. Anglin and other contributors use the site to promote Hitler, Holocaust denial, anti-Semitism and other forms of hate. The website's propaganda includes trolling instructions and urges readers to use these techniques to harass Jews and other minorities, as well as women and journalists."
In addition, the ADL website identifies flyering as an activity the SBC group takes part in.
"In 2018, new SBC chapters formed and activism increased, mostly in the form of flier distribution efforts coordinated by multiple chapters," according to the ADL website. "Despite the site's purported shift away from overt Nazi imagery and memes, the Daily Stormer continues to enthusiastically promote anti-Semitism. Their propaganda is typically anti-Semitic in nature and has been used to target Jewish institutions."
The Daily Stormer is run out of the Columbus suburb of Worthington, according to the Southern Poverty Law Center.