It's 4:45 p.m. on a Thursday, and 18 boys are bursting into the second-floor offices of a nondescript South Euclid building to play games, eat a snack and learn skills that aren't always explicitly taught.
One group of nine goes directly to a games room, where they manipulate sensory toys, play air hockey or basketball during down time. There are cushions on the floor, and a table at one end, where two boys play the word game Bananagrams with the director and creator of the program.
The other group of nine sits down to a table set for a snack of apple slices and granola bars. The boys participate in a guided discussion about things for which they are feeling grateful.
This is Atideinu, an after-school program geared to children in Orthodox families, who may or may not be excelling academically, socially or emotionally. Girls meet Mondays and Wednesdays, boys on Tuesdays and Thursdays.
It was founded by Murray and Malka Leah Koval of Cleveland Heights.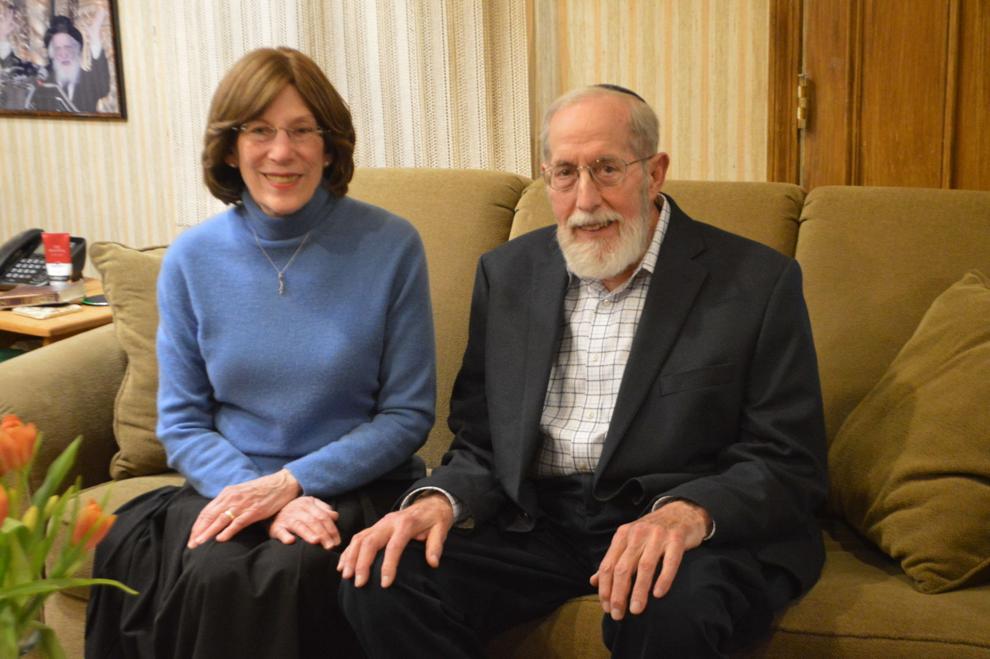 "Almost five years ago, it came to our attention that there weren't any good, strong programs for upper elementary-age children to give them the skills they would need to make good life choices as they came into their teen years and were exposed to a wider world," Malka Leah Koval said. 
Koval said she and her husband chose to focus on children of Orthodox families.
"It just happens that our world is the observant world, so that's where we set the program," said the member of Congregation Shomre Shabbos in Cleveland Heights and Young Israel of Greater Cleveland in Beachwood. "Whatever issues do exist, we're better prepared to deal with them, we're better prepared to address them than in a different societal setting."
Atideinu is free to those it serves, operating on a budget of $250,000 annually and funded through donations. Children are referred by schools to the program and then vetted to make sure they are the right fit.
Jewish themes, personal growth
Started in March 2015, the program serves 52 children and adolescents, teaching and reinforcing the skills through games, activities, and arts and crafts. The students in the program, in grades four through six, eat dinner together and explore themes pertaining to the Jewish calendar. Some of the themes studied in Adar, for example, include simchas hachaim (the happiness of life) and developing kindness and empathy.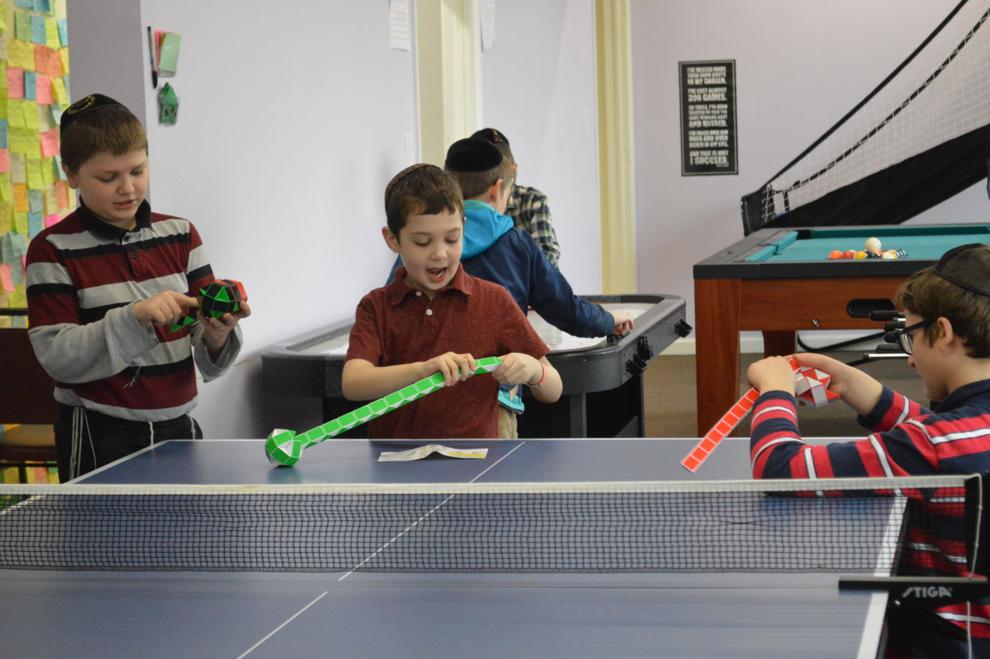 When the students demonstrate any one of the skills Atideinu embraces and aims to teach – patience, responsibility, perseverance, self-advocacy, communication, problem-solving, participation, resourcefulness, self-management, consideration, leadership, resilience or self-awareness – they receive immediate notes of praise, known as "middos mentions," and "dollars" they can spend monthly at a rosh chodesh store. If a child is struggling, they are given two strikes and a time-out.
"The most important thing I've learned is to care about other people, not just yourself," said Yitzy Silver, 10, who goes to Hebrew Academy of Cleveland in Cleveland Heights.
Penina Gross-Richmond's son, Yosef, 10, began going to Atideinu several weeks ago. She said she is delighted that her son has the opportunity to work on growth with a group of like-minded peers.
"We have a very emotionally sensitive home," said Gross-Richmond, a University Heights resident who attends Beachwood Kollel in University Heights. "The things that they do at Atideinu are very reflective of what we do in our home. But to hear him, let's say, in the carpool talking with the boys about empathy, is amazing because he never felt like he could talk about empathy. So, I think it's really giving him this wonderful sense of self that he's not the only one."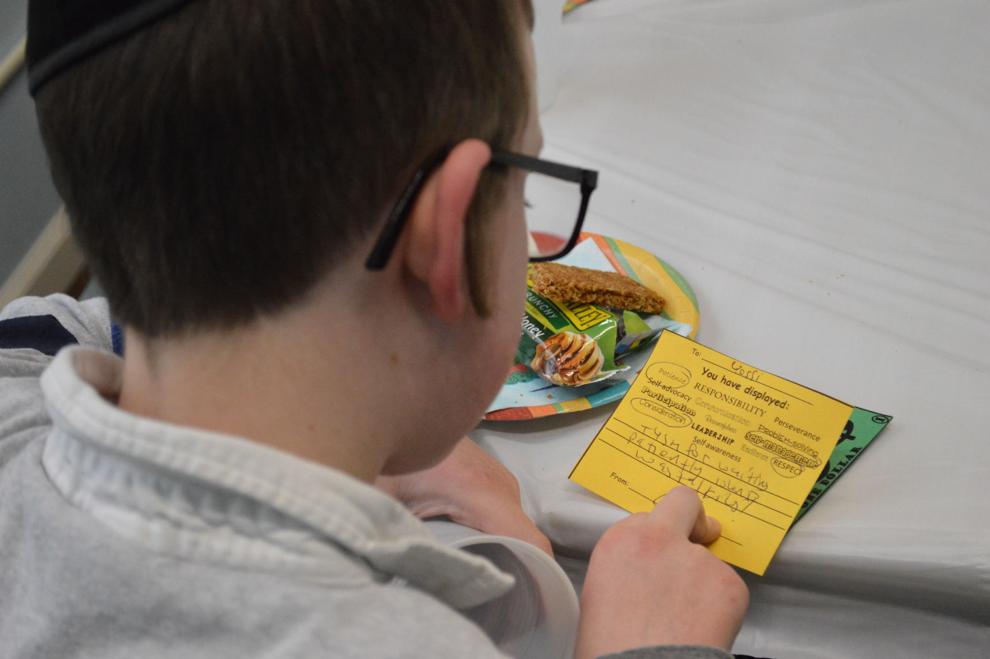 Atideinu has full enrollment for this school year and will have openings for six boys in the fall.
The program and the creator
"We have a relationship model," said Chana Perel Handler, director of Atideinu, who created the program. "Every month, we have staff meetings and we talk about each kid. We go through strengths, struggles and interventions we're going to use in the next month."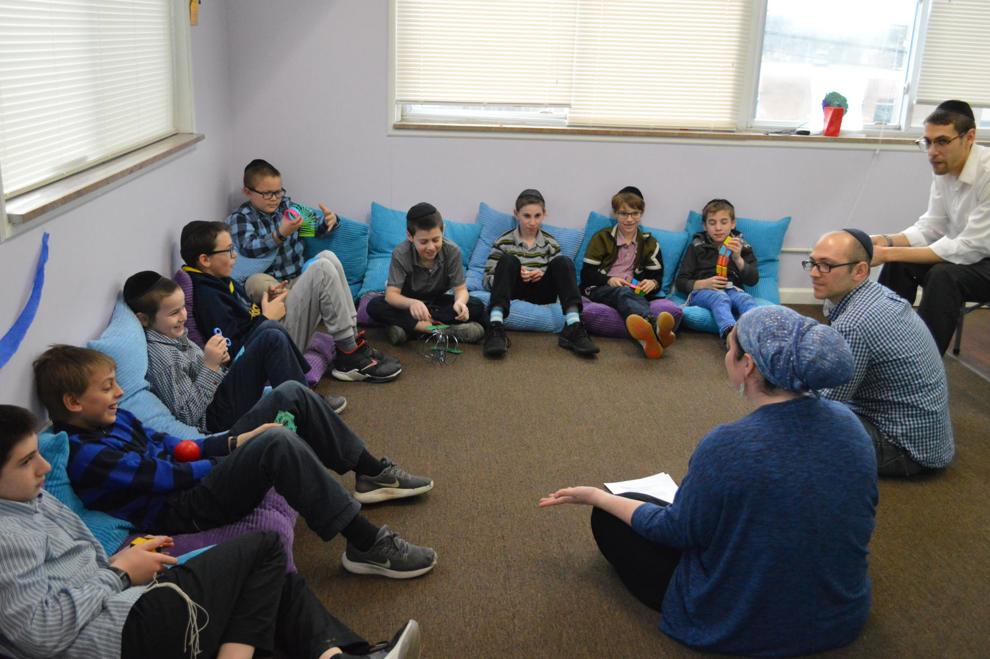 Handler said she created the model with the concept of setting high, but achievable, expectations for each child and for helping each child develop the self-awareness to achieve those expectations.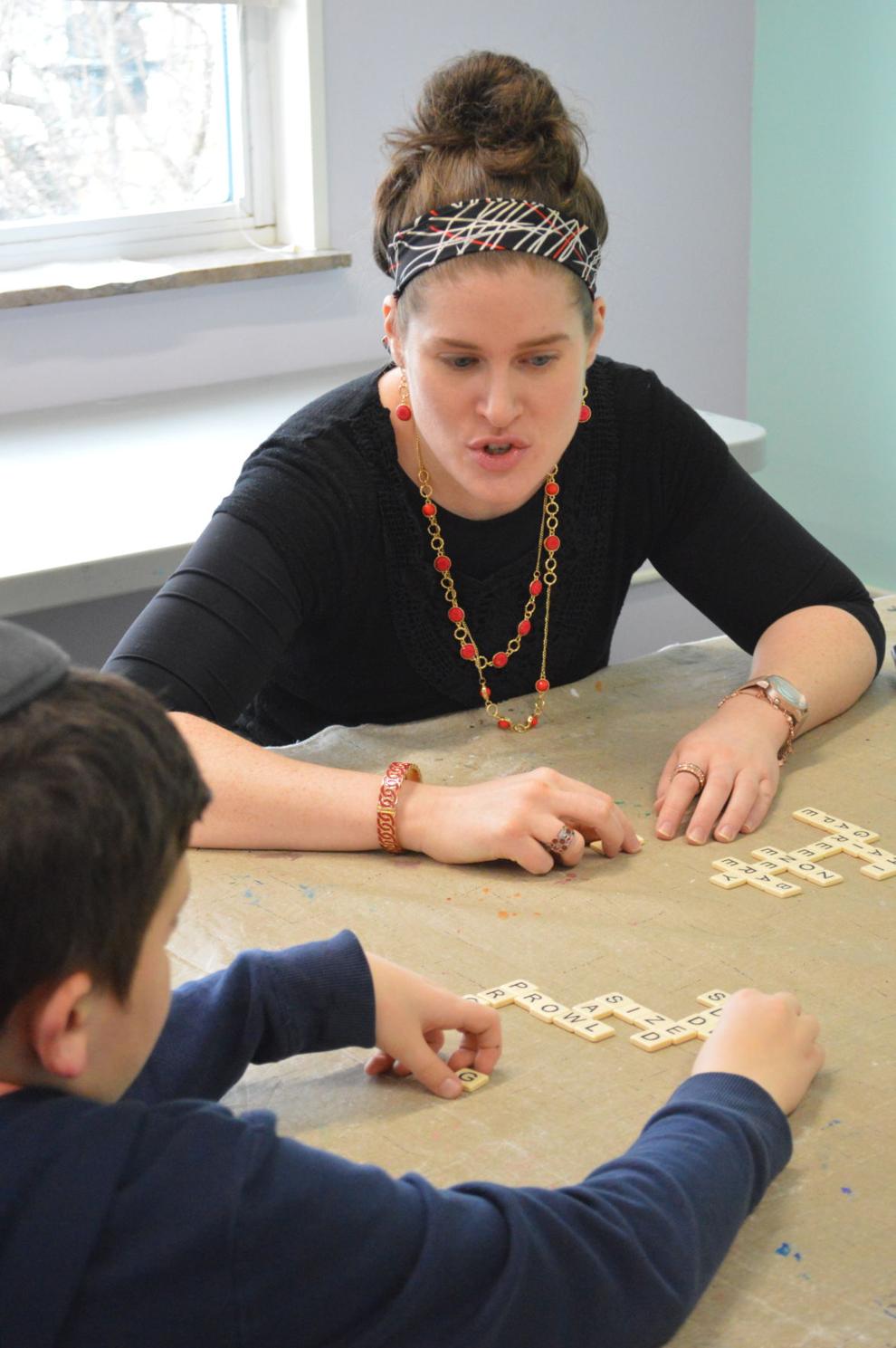 "The more you expect from yourself and the harder you work to achieve it, the better you feel," Handler wrote in an email. "That's a fundamental part of Atideinu."
Handler credits her seven years of working at Bellefaire JCB with helping her develop the many skills she needs to run Atideinu. While working at Bellefaire in many capacities, she also worked with both children and adults in other settings. 
A graduate of Hebrew Academy and Long Island University for undergraduate and social work school, she lives in University Heights and attends Jewish Family Experience in Beachwood.
Looking to the future
As children age out of the elementary program, Atideinu offers an alumni program for seventh through ninth graders, which is now being tweaked, Malka Leah Koval said. Koval said she will be open to sharing the entire model with other organizations because she believes it may have universal appeal.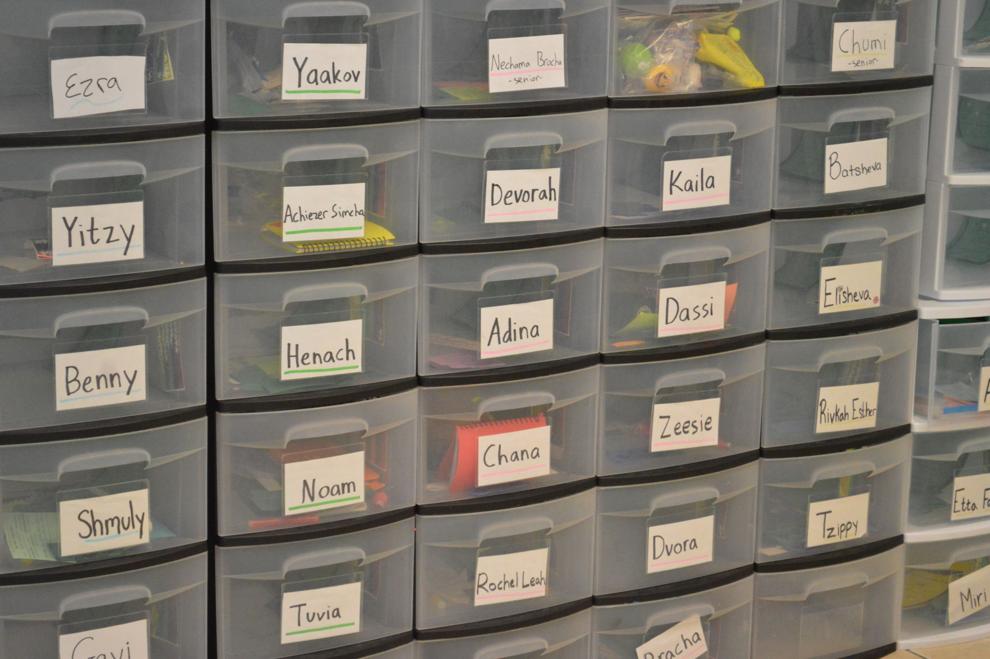 "Once that curriculum is completed, then we will have a whole package to share," she said, adding she is pleased with Atideinu's early success.
"We knew that we could make big changes in these kids' lives – big, positive changes over time – but we never anticipated that it would happen so quickly, which only proves how eager they are to learn and grow," Koval said. "They're old enough to understand the concepts and young enough to not be terribly critical of them and be accepting of them and able to implement them.
"It's like planting a seed and thinking you're going to have to wait for 20 years for that oak tree to grow and (finding) out it's putting out acorns in six months."