In the aftermath of a stabbing attack at the home of a Chasidic rabbi in Monsey, N.Y., Rabbi Zvi Belsky of Cleveland Heights said he noticed a certain level of fear, but also a coming together among Jews in that city.
Belsky, whose in-laws live in Monsey, traveled there on Dec. 26 to celebrate the final days of Chanukah with his wife's family.
He was with his family at his sister-in-law's house in Monsey about three-quarters of a mile away from the scene of the stabbings when he received a text message.
His first reaction, he said, was "to look around the room and make sure all my kids are with me... . Even though it's not really logical because I knew they were with me."
Belsky said the attack felt close to home in many ways.
"It's a community," he told the Cleveland Jewish News in a telephone interview Dec. 30 from Monsey. "The rabbi that got attacked is someone that I know of. I don't know him personally, but I know of him."
He said both he and his wife, Ahuva, were frightened by the news.
"I wouldn't have thought that this could be happening here, but it is. It is happening," he said.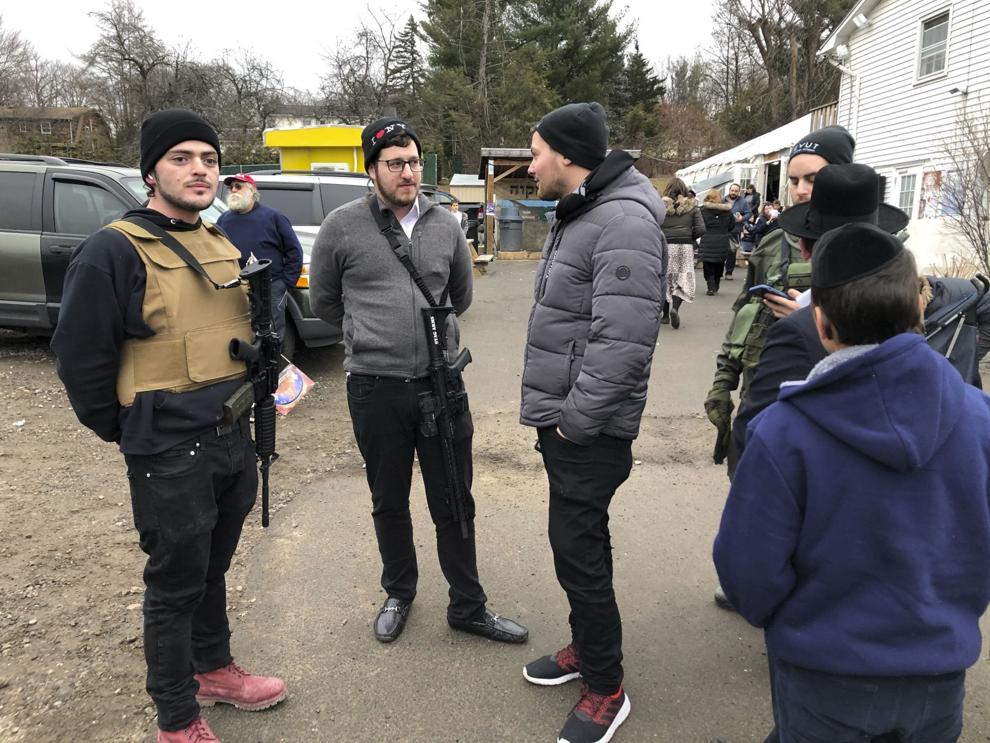 He said strangers who wouldn't ordinarily converse are engaging in conversation.
"People come over to each other," he said. "They congregate. They talk. They ask what the message is. What do we need to do? How do we have to respond to it?"
He said he found himself engaging with strangers as well.
"You know, you can just see it in their eyes," he said. "People are concerned. And they're afraid and they want to stick together and find a kind of solution that works."
As he's discussed how to respond, he said he doesn't have a clear answer.
"We obviously have to be careful, but I think we have to be more proud as Jews, just stick with, not to cower, not to be afraid of who we are because that never helps. That never will help."
He said he has found his own message.
"I can only speak personally," Belsky said. "The message is we're here to live a life, a Jewish life, as G-d wants us to live, as the Torah tells us to live, and we have to do a better job at that personally and with my family."
Belsky and his wife decided not to immediately tell their four children – ranging in age from newborn to 11 – about the Dec. 28 attacks in which five people were stabbed, although they did tell their older children about recent attacks in New York. He said they will share the information with them once they return to Cleveland. He said they will remind them not to talk to strangers and to tell a parent if they see anything suspicious.
"We'll just encourage them that life goes on and we're together," he said. "We love them and we're going to take care of them, and we shouldn't be afraid."
In response to his own fear, he has been concentrating on Psalm 121, which offers hope in a time of distress.
"The fundamental principle of the Torah is to put the needs of others ahead of my own personal needs and to be sensitive to other people," he said. "G-d is watching over us and G-d will always be there for us and G-d will protect us from all evil. G-d will protect us when we come in, when we leave, forever."
Belsky was born in Brooklyn, N.Y. He attended Yeshiva Torah Vodaath in Brooklyn, N.Y., and Yeshiva Gedola in Passaic, N.J., prior to spending two years in Israel.
He then did post-graduate studies at Telshe Yeshiva in Wickliffe, stayed to teach and became executive vice president of Telshe Yeshiva. He left after 13 years in 2016 to help start a New York-based organization that helps French Jews immigrate to Israel and today is a fundraising and development consultant for Jewish schools.
Belsky attends Khal Yereim in Cleveland Heights and has found the presence of JFC Security, provided by the Jewish Federation of Cleveland to be comforting.
"It does make me feel better," he said. "I always make a point to wave at the driver."