It was on Feb. 12, 2020, that decades-long child educator Dina Rock's crusade for mental health awareness and understanding hit home.
Her 19-year-old nephew and University of Michigan student, Ezra, committed suicide after a longtime battle against depression and obsessive compulsive disorder. Much to his family and friends' pained surprise, Ezra had kept the debilitating war he waged inside his mind quiet from others.
Wanting to commemorate her well-beloved and magnanimous nephew, Rock knew it was also an opportunity to target mental health at its core by introducing the concept of internal conflicts to individuals early on so they knew of its importance and need for normalization. Rock, who was recently named The Temple-Tifereth Israel in Beachwood director of learning after spending 25 years as a teacher at the Joseph and Florence Mandel Jewish Day School in Beachwood, expressed this idea to her niece, Hannah Cohen, a recent graduate of New York University, where she minored in child and adolescent mental health studies.
Cohen also wanted to remember her late cousin, and the two discovered a mutual life's goal of writing a book.
The family duo immediately started creating their first children's book, "Ezra's Invisible Backpack," that hits bookstores May 25.
"What we found out after Ezra died was that not a lot of people knew what was going on," said Rock, a resident of Solon and member of TTTI. "This book is not about him, per se, but it is a book that honors him by encouraging readers to start thinking about mental health in a positive way."
The book follows a concept Rock developed over her 32 years of elementary-level teaching to demonstrate the idea of internal struggles to her young students. Everyone carries an invisible backpack, and inside that backpack are invisible bricks of varied sizes, shapes, weights and durations that represent personal conflicts unable to be seen by the naked eye that weigh people down.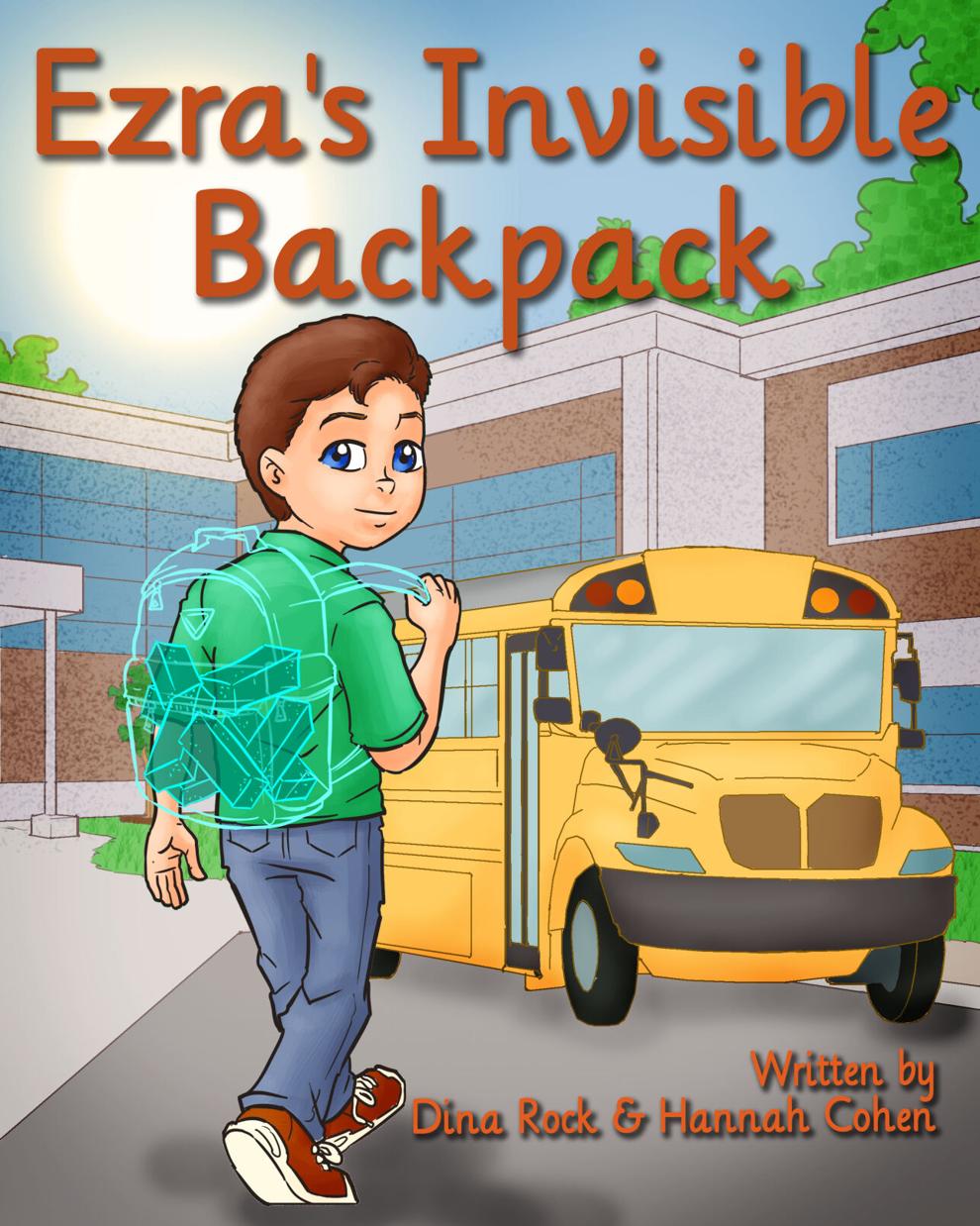 "Ezra's Invisible Backpack" tells the story of fictional elementary school-age boy, Ezra, as he unpacks his bricks of anxiety he feels when interacting with people, the idea that he's not alone with his problems and that he should express the load he's carrying with others. After learning about this invisible backpack and bricks concept from his teacher, Ezra goes on to help a classmate lighten their load by making sure they're alright.
"We wanted to show that Ezra was fine and nobody seemed to think he had a problem, but really he had anxiety," said Cohen, a resident of Orange and a member of Park Synagogue in Pepper Pike and Cleveland Heights. "We wanted him to not overcome that, because you can't overcome that in a day or in a book, but to take just the first step towards bettering himself by understanding the backpack concept and that it's OK to feel these things."
The book comes out during a time of increased depression and anxiety rates in children, teens and young adults that started 10 years ago and were only worsened by COVID-19, Rock said.
Cohen, who grew up with depression and continues to take medication for it today, said she, like her late cousin, was no stranger to putting on a smiling face to mask her pain when she was younger.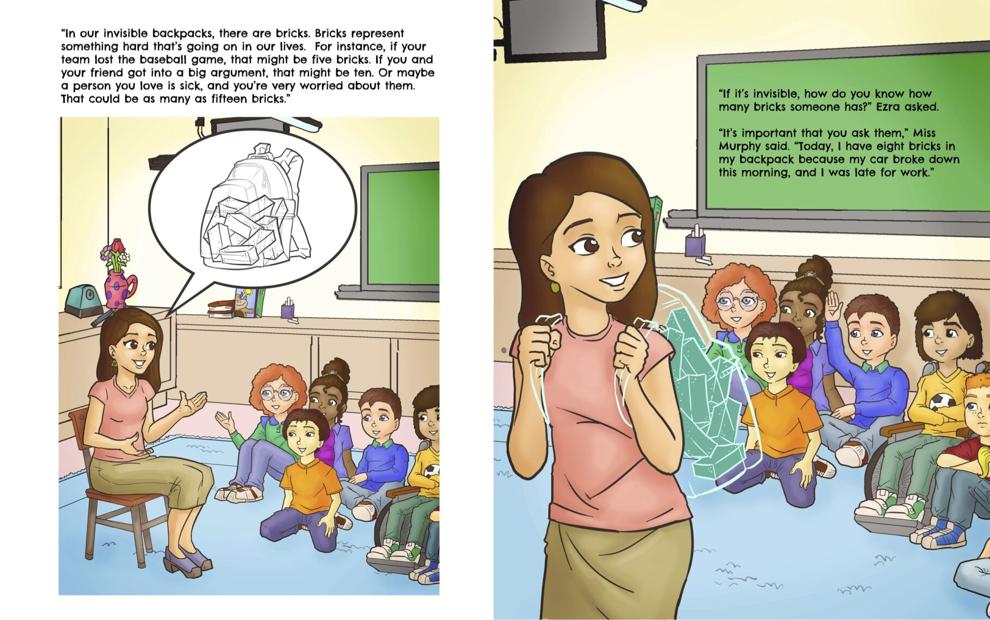 By putting these concepts in a child-accessible format with easy to understand wording and colorful pictures, Cohen and Rock sought to instill an early realization of positive mental health at a time when children are mainly taught the importance of taking care of their physical wellbeing.
"We realized there was a big hole in children's books in terms of discussing mental health," Cohen said. "We don't want to be like, 'Let's talk about depression' to a 5-year-old, but we wanted to introduce this idea to younger children so that they can start to understand that you need to take care of your mind as much as you need to take care of your body from a young age."
The book's process went surprisingly well, the two said, as they were fueled to honor Ezra and worked off each other's backgrounds. Written throughout the COVID-19 pandemic, Cohen and Rock worked with BiblioKid Publishing, where they were able to have the final say on creative elements, like the book's illustration and editing.
Despite the children's book formatting, the book is for all ages due to its universal and ageless concept and message, Rock said. There are discussion questions at the end of the book and on the book's website for people of any age to deepen their learning and understanding of the book's content.
As someone who knows firsthand the need for increased mental health awareness, Cohen urged people of any age to read the book or read it to those unable to read to help forge a world where mental health is prioritized just as much as physical health.
"Growing up as somebody who was diagnosed with depression, I felt this intense fear that people would find out, that people would think I was different," Cohen said. "But there's no shame in asking for help or telling someone about your struggles.
"I want parents to instill that in their children and counselors to be able to use that and make sure that kids know, every single person has this backpack on them. They're all different, but we all have them. And it is totally OK to have that backpack – you just need to be aware of it."
Rock hinted toward a possibility of writing additional books tackling mental health that could be published under the brand she started with a friend, Words that Rock LLC.