Rabbi Scott and Aviva Roland discovered that every choice made during the COVID-19 pandemic carries a risk. 
Pre-pandemic actions as simple as going to the grocery store, seeing friends, or most recently, sending their two daughters back to school, now required discussions to determine risk levels of catching or unknowingly spreading the virus.
As they came to their well-researched decision to have 7-year-old Moriyah and 5-year-old Nili return to Gross Schechter Day School in Pepper Pike for the 2020-21 school year, the Rolands felt they were finally able to make a choice with little danger.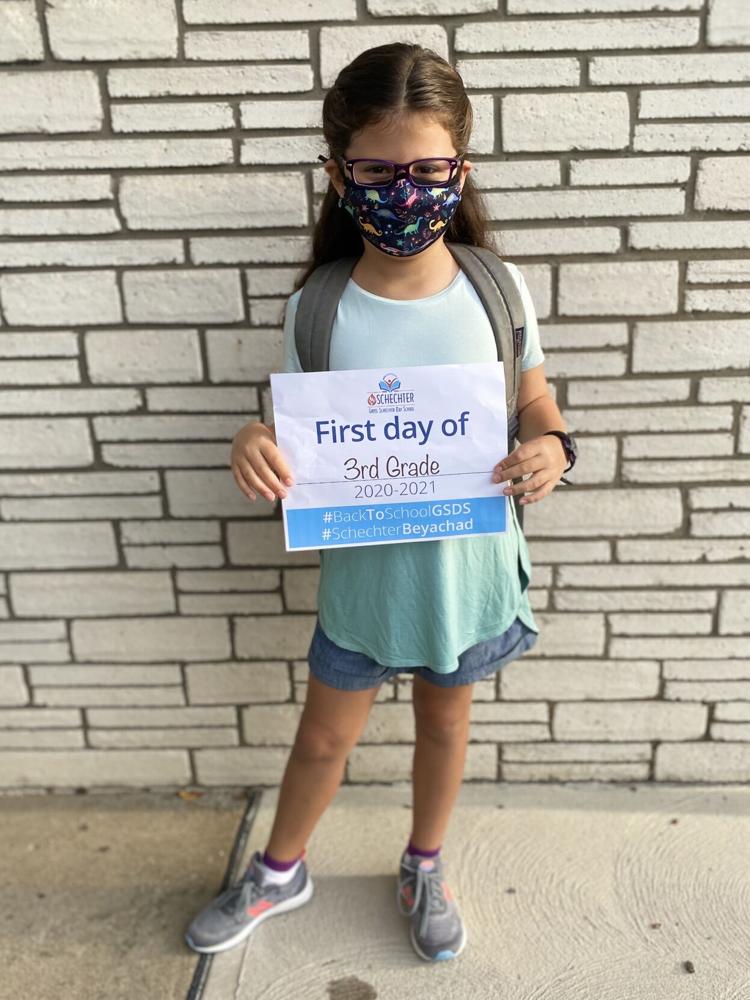 "If we can make calculated risks for the things that are most important to us, then we know that ultimately the benefit to our family is going to be the greatest," said Rabbi Scott Roland, rabbi of Congregation Shaarey Tikvah in Beachwood. "Nothing about this felt like such a risk. Our confidence in our children and in the school just made us feel that this was going to be the best possible option."
The Beachwood residents attributed this feeling of confidence to Gross Schechter's in-person learning plan and constant, detailed communication providing any updates and if any COVID-19 cases were to arise. 
Moriyah and Nili started third grade and kindergarten, respectively, Aug. 26 with one-on-one meetings and online assessments with teachers. On Aug. 31, the girls started school in-person, as a method used by Gross Schechter to slowly integrate students into the school environments, Scott Roland said.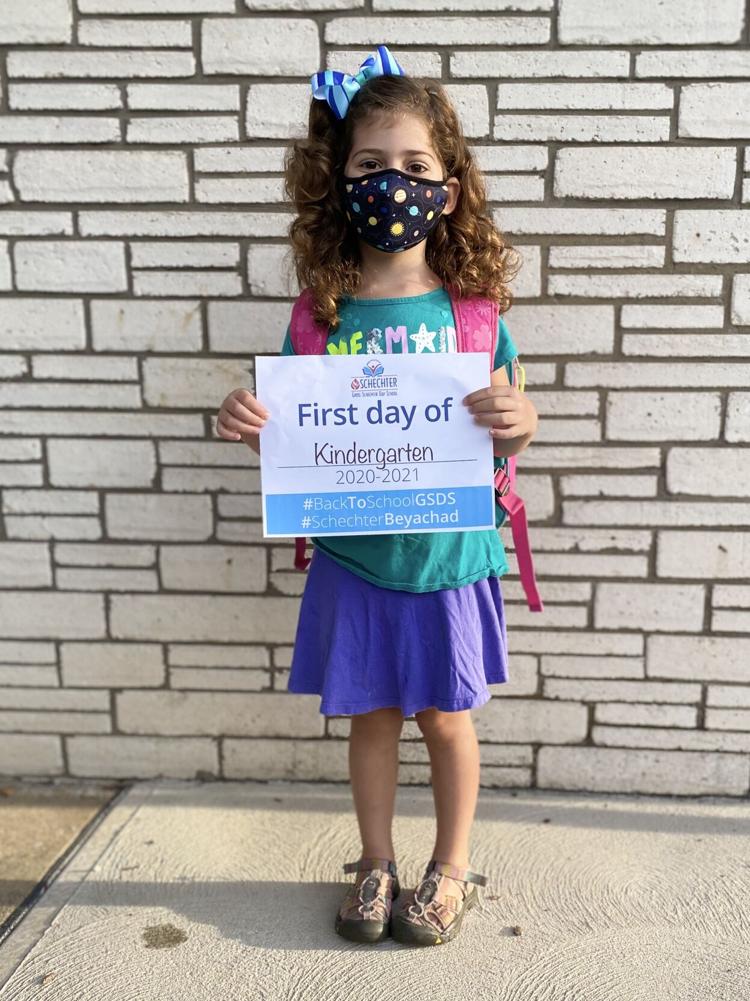 As part of Gross Schechter's learning plan, the girls wear masks in school, maintain a physical distance of 6 feet from others and have their wellness assessed by Scott or Aviva every morning.
The school installed HEPA-rated filters in the HVAC system to provide ventilation, highly touched surfaces and bathrooms are cleaned frequently throughout the day and thorough cleanings are conducted every night, according to Gross Schechter's website. Students are encouraged to frequently wash and sanitize their hands using dispensers placed throughout the building, student movement from one class to another has been minimized and students have been provided a water bottle as water fountains have been shut off.
Lunch is eaten in classrooms. Only students, staff and those essential to the school's operation are allowed in the building. 
The school is also taking advantage of technology to limit contact between others and continue certain programming. And students have the option of remote, virtual learning.
A significant factor in Scott and Aviva Roland's decision was remembering the stress and unhappiness Moriyah and Nili experienced when learning from home through the end of last school year.
"Even though we all did just fine with the virtual learning in the spring, it was not really ideal for any of us," said Aviva Roland, assistant director of community relations at the Jewish Federation of Cleveland in Beachwood. "The kids learn better when they're in person. They certainly wanted to be with their teachers and their friends, learning in a classroom environment rather than sitting at the kitchen counter. Scott and I both work full time, so that made it more complicated to manage our own work priorities and their school schedules from home." 
The change the Roland's saw in their daughters upon their return from school was instantaneous.     
"This week, we've seen such an improvement in our children's attitude, joy, sense of wonder and excitement, when those moments were few and far between over the past six months," Scott said. "A lot of things that they know, love and appreciate were quickly taken away from them, and being able to safely give this experience of being back in a place that they love and feel safe has been just invaluable to our family."
For Moriyah, being back in school despite the protocols she has to follow has been a welcome change.
"It's really great because I get to see my friends, even with all this other stuff going on," she said. "I just wish I could hug them."
She feels safe going through her day learning, thanks to the Gross Schechter's safety protocols.
"I knew that it was really planned out well," Moriyah said. "I knew when I heard the plan that we were going back to school, but we were wearing masks and doing all that other stuff. Everything (Gross Schechter does) makes me feel safe."
Nili Roland likes being back at Gross Schechter for the escape from Zoom lessons, the ability to see her teachers and the fun activities.
"I like it, because Zoom is kind of boring for me," Nili said. "At school, I have more entertainment instead of just having to play in the backyard all day with Moriyah. I get to go to school with all the other fun stuff to do. I just wanted to go to school."