Beachwood Police Department, Cleveland Division of the FBI and Crimestoppers are urging the public to provide any information regarding the unknown, at-large suspect who robbed First National Bank at 2111 Richmond Road in Beachwood on Sept. 30.
At about 12:30 p.m., the suspect approached the bank teller and verbally demanded all the money in her drawer, indicating he had a gun, according to authorities. The teller complied and provided an undisclosed sum of money. The suspect then fled on foot into a close-by neighborhood.
No injuries were reported.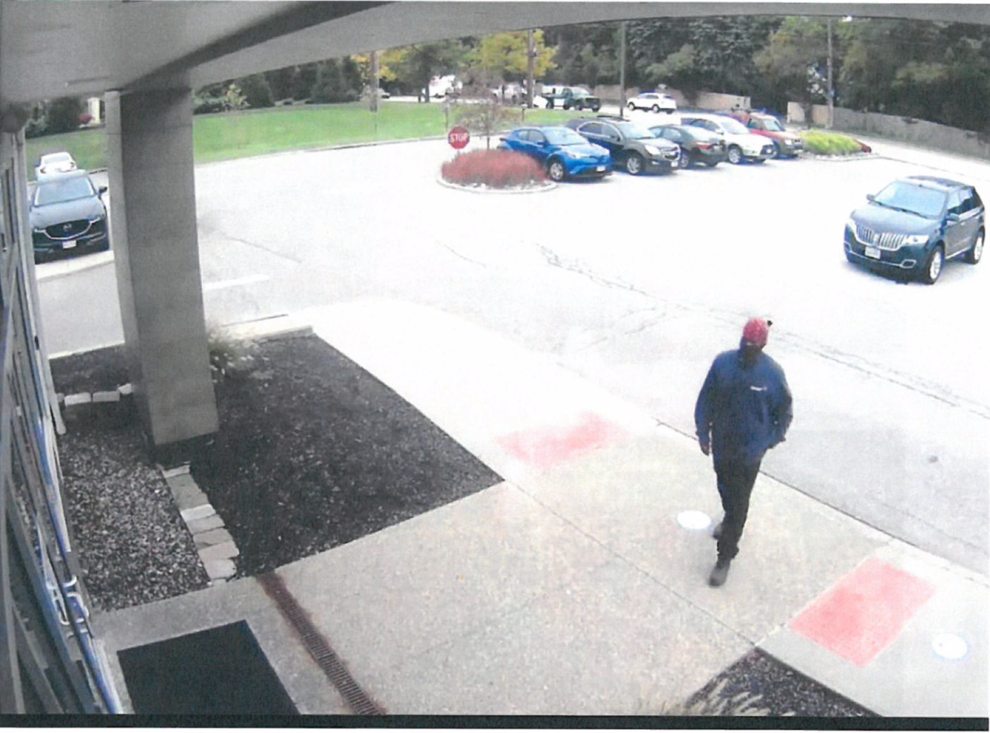 The suspect was described as a Black male in his late 20s to early 30s, about 5-foot-9 to 5-foot-11, with a slim build. He wore black pants, black shoes, a black mask, blue zip-up sweatshirt and a red bandana.
Those with information regarding the suspect's identity are being asked to call law enforcement. Tips can remain anonymous, and reward money is available in exchange for information resulting in the responsible individual's identification and persecution, authorities said.
Hilltop Elementary School was ordered to shelter in place at 12:20 p.m. Sept. 30 after the robbery, according to an email sent to parents.
The school's director of security, CJ Piro, ordered the school to take that action, according to the message.