Beachwood City Council voted 6-0 to censure councilman Mike Burkons at its Aug. 17 meeting.
Councilman Eric Synenberg introduced the resolution to censure Burkons in an item that was not on council's original agenda and was quickly seconded by councilman Alec Isaacson.
"This is something I'm not looking forward to, and I want to be the first to admit that nobody's perfect ... but as a council, we have to have basic guidelines, rules, limits and norms that we all adhere to," Synenberg said at the end of the hourlong meeting.
He clarified the following matter was not personal or retaliatory and described it as a resolution limited to one incident.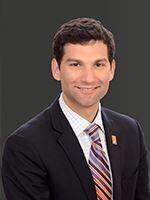 "But I really believe we have to make this resolution at this time, and again, it's not something that I want to do here, but I believe it is our duty as a council," Synenberg said. "Therefore, I am introducing a resolution for the public censure of councilman Mike Burkons at this time."
A statement from council emailed to the Cleveland Jewish News 25 minutes after the meeting said: "... A censure is an expression of formal disapproval of the conduct of an elected official by their peers. ... Mr. Burkons earned his censure because he retaliated against a Beachwood resident who asked for an update on a complaint they had lodged against an off-duty police officer.
"The evidence council reviewed showed Mr. Burkons first argued with the resident via email and then contacted senior leadership at the resident's place of employment in order to exert pressure on the resident to be silent. The resident then reached out to other members of Beachwood City Council for assistance. On behalf of the entire council and mayor, (council president) James Pasch contacted the resident's place of employment, apologized for Mr. Burkons' behavior, and worked to mitigate the impact to the resident's reputation."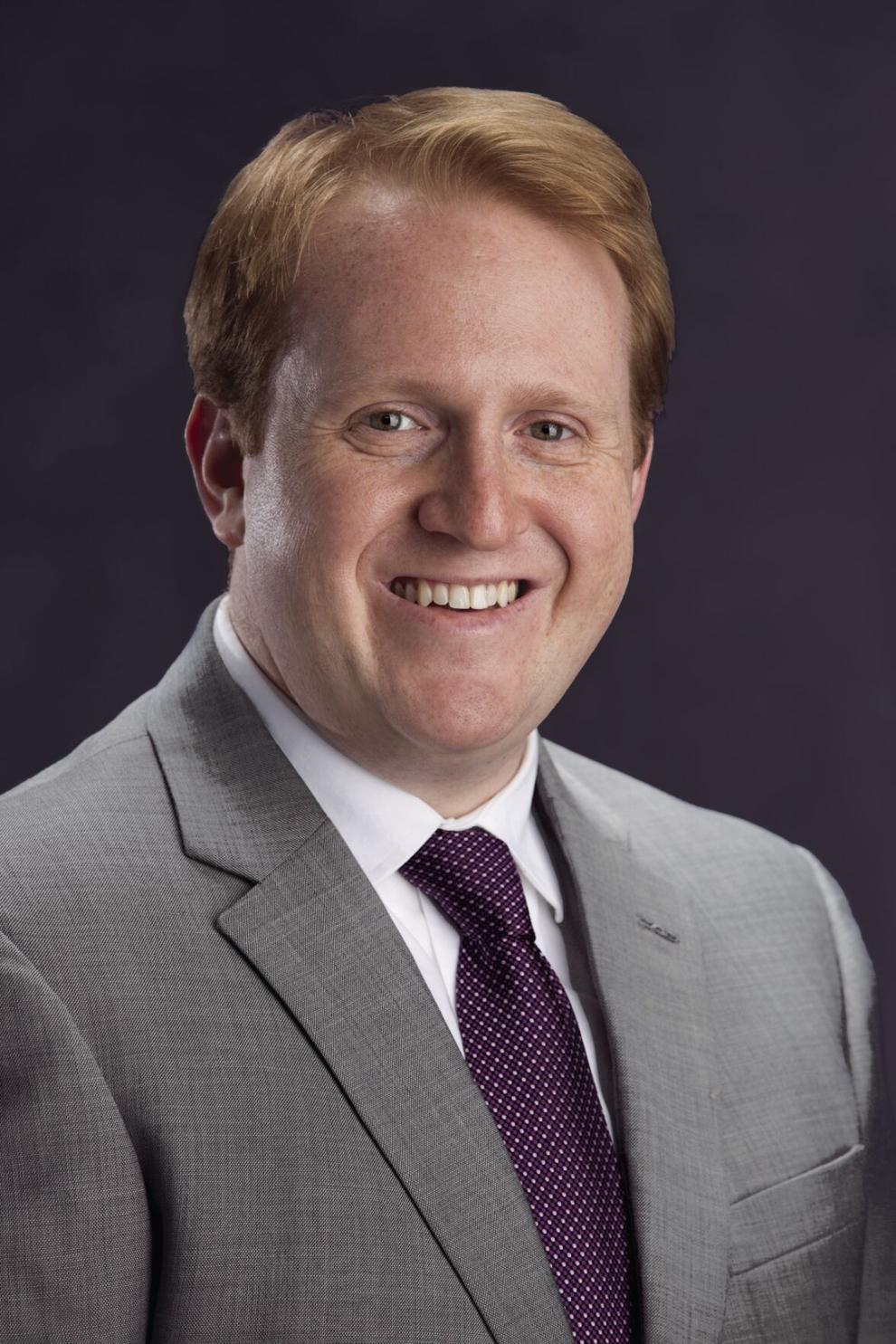 Pasch compared the censure to a public reprimand in an interview with the CJN on Aug. 19.
"There's no additional penalty," Pasch said. "It's not a stripping of responsibilities or duties. It's not a removal from office. It's just a public statement that you crossed the line and you shouldn't have done that."
The resident Burkons corresponded with is Alix Noureddine, who identified himself as a prosecutor for the city of Cleveland Heights in a public complaint filed with the Beachwood Police Department.
"One: why was I not made aware of an amendment to tonight's meeting with this," Burkons asked at the council meeting. "And two: what rule do you think I broke?"
Burkons said at the council meeting Noureddine claims to have witnessed Beachwood police Lt. Kevin Owens having words with someone Owens' teenage daughter was having issues with at school in fall 2018.
"He described this incident as 'an off-duty, white Beachwood police cop harassing a young Black kid,'" Burkons said at the council meeting. "I read the police report and I was surprised to see that, a year-and-a-half earlier, after the incident occurred, his witness statement in the police report stated that, although he thought the off-duty officer could have handled the situation better, his conduct did not cross the line to improper."
The public complaint obtained by the CJN showed the incident occurred on Sept. 28, 2018, at the Beachwood Family Aquatic Center's basketball courts and involved Beachwood resident Vincent Swaby's son, two teenage girls and Owens. At least one of the teenage girls is Owens' daughter.
According to the public complaint, the teenage boy (Swaby's son) approached Owens' daughter at school two days in a row, and on the second day, she asked him to stop following her and threatened to tell the school resource officer.
"The same girl that told him to leave her alone the day before, came up to him at the basketball court and asked him what he wants," the public complaint said.
The girls left and returned with Owens who never introduced himself or asked to speak with the teenager's father, but according to the public complaint, told the teenager he was scaring his daughter and asked whether or not the boy was a resident of Beachwood and if he was allowed to be at the courts.
According to the public complaint, Noureddine approached to ask why Owens was questioning the boy and Owens told him the boy was harassing his daughter, then Noureddine suggested Owens speak with the police.
Owens said his daughter already spoke with the school resource officer and identified himself as a lieutenant in the Beachwood Police Department.
In the public complaint, Noureddine said he asked Owens if he was acting under color of law and Owens said, "Why? Do I have to be? I can if I have to be."
Then the parties dispersed.
In the public complaint, Noureddine said he didn't think Owens acted "improperly" but that the encounter left a "bad taste in his mouth ... maybe inappropriate, maybe a better way he should have handled it."
Noureddine felt Owens was using "intimidation" and it did not feel it was "right," according to the public complaint.
For unknown reasons nearly 18 months later, on June 6, Noureddine emailed Beachwood City Council members about the incident. Burkons later responded, defending Owens in his argument with Noureddine. Burkons then emailed Cleveland Heights City Manager Tanisha R. Briley and Cleveland Heights City Council on July 13 to express "disappointment" over emails received from Noureddine, their city's assistant director of law.
Burkons said Noureddine was in a position to know that once a council member is made aware a complaint has been filed in regard to the behavior of a police officer – and addressed by the police chief, mayor and law director – the council member should not later insert themselves into the issue if it might result in employee discipline.
While he does not believe Burkons directly suggested Noureddine be fired from his position in Cleveland Heights, Pasch told the CJN that Burkons' email "berated" Noureddine and "called into question his legal acumen to his supervisors."
Later on July 13, Pasch sent an email to Briley and Cleveland Heights City Council. Noureddine and Beachwood City Council were copied on the email.
"I want to first let all of you know that Mr. Burkons' viewpoint on this issue does not represent anyone else on city council or in the city administration," Pasch said in the email. "We are deeply concerned that he would contact any residents' employer because of a policy disagreement. Mr. Noureddine was more than within his rights to express his concerns and disappointments – it is our jobs as members of council to hear those concerns and figure out where we can do better."
Pasch said in the email Beachwood City Council as a whole was "disappointed" and "embarrassed" by Burkons' email.
"I have spoken with all my other colleagues on council and the mayor, and we offer our sincere apologies for any of you being notified about an employee expressing their First Amendment rights," Pasch said in the email.
In an email the next day, Noureddine thanked Pasch.
"I truly hope Mike (Burkons) doesn't do this to anyone else, as it unfortunately could (and did) have a chilling effect," Noureddine said in his July 14 email to Pasch. "I will defer to you, but moving forward, I think it's important for council to look into whether Mike's actions warrant discipline/censure/removal under the city's charter and/or code. It is one thing for a public official and his constituent to disagree or not see eye-to-eye on matters, but it is another thing to attempt to interfere with a constituent's employment in retaliation of the disagreement."
In an Aug. 18 interview with the CJN, Burkons said he discovered he would be censured five minutes before it happened.
"Obviously, everybody on council, besides me, and the law director knew it was going to be included at the last second, but (the agenda) wasn't actually amended until 26 minutes after the council meeting started," Burkons said. "Just by chance, I happened to scroll forward too much about five minutes before it came up. ... I'd imagine they were hoping I'd have zero notice."
Burkons said the censure alarmed his mother.
"My mom called me asking if I was going to be going to jail and in an attempt to comfort her, I jokingly told her, 'Every folk hero started out as a criminal,' but that didn't comfort her much," Burkons said. After a brief pause, he admitted, "I have no idea what it means to be censured."
Burkons said he believes he should have had more time to prepare himself and doesn't believe the censure was brought about legally.
"No, I don't think it's legal," said Burkons, who graduated from Cleveland State University's Cleveland Marshall College of Law in 2004, but is not a practicing attorney. "If you look at it, this is a detailed written censure. This wasn't done in two minutes. This had to take hours."
In an Aug. 18 blog post on his website, Burkons questioned the censure's timing, connecting it to questions he has publicly asked council regarding a police shooting that took place on June 27, 2019, in the Beachwood Place parking lot.
"I don't think the timing of this censure was coincidental at a time when I am asking these very hard and uncomfortable questions no one wants to answer," Burkons said on his blog. "This seems like a clear attempt to try to discredit me and distract the public from this real and very important issue they want to go away quietly."
Pasch told the CJN on Aug. 19 there were no meetings that took place to discuss the censure and that the resolution had been shared with "just a couple of members of council beforehand."
"It was being read out loud for discussion or comments during the meeting itself, which is how it was presented," Pasch told the CJN.
He said a draft of the resolution had been sent to councilwoman Barbara Bellin Janovitz and Isaacson prior to the Aug. 17 council meeting.
Less than 30 minutes after the meeting, Beachwood communications coordinator Lynn B. Johnson emailed the CJN a censure statement from council as well as 168 pages, including emails and text messages pertaining to the meeting that had just concluded and text strings between Burkons and Lt. Owens.
Synenberg is a practicing attorney who graduated from Cleveland State University's Cleveland Marshall College of Law and earned a master of laws in taxation from the University of Miami School of Law in Coral Gables, Fla.
He told the CJN on Aug. 18 that Beachwood City Council did not violate Ohio's Open Meetings Law, as Burkons suggested at the council meeting, which requires all public bodies to take official action and to conduct all deliberations on official business only in open meetings, unless specifically excepted by law.
According to Synenberg, he spoke only with Pasch about censuring Burkons.
"(Pasch) reported to me, here's where we're going, but only he was involved with the actual drafting and putting these things together," Synenberg said.
Synenberg said when he first heard "there were rumblings members may want to do something about this incident, including a censure, I was a little bit taken aback."
Synenberg noted it is Burkons' first year on council and maybe he should be given some leeway, but said, "Ultimately, I decided, even as the first-year member, certain boundaries, certain lines can't be crossed, and he crossed those."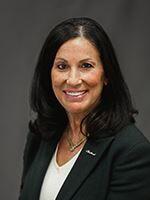 Janovitz, who is council vice president, told the CJN on Aug. 18 she knew Burkons would be censured "a day or two before" it happened. When asked who else knew prior to the meeting, she responded, "Alec (Isaacson) for sure, and I can't speak to everybody else. You'd have to ask them."
Mark Guidetti is an attorney at Diemert & Associates Co. L.P.A. in Mayfield Heights. He also serves as prosecutor and assistant to the prosecutor for various Ohio political subdivisions and as law director and assistant law director for communities in Northeast Ohio. Beachwood is not one of those communities.
Guidetti told the CJN on Aug. 19 the procedure for censuring a council member is unique to each community.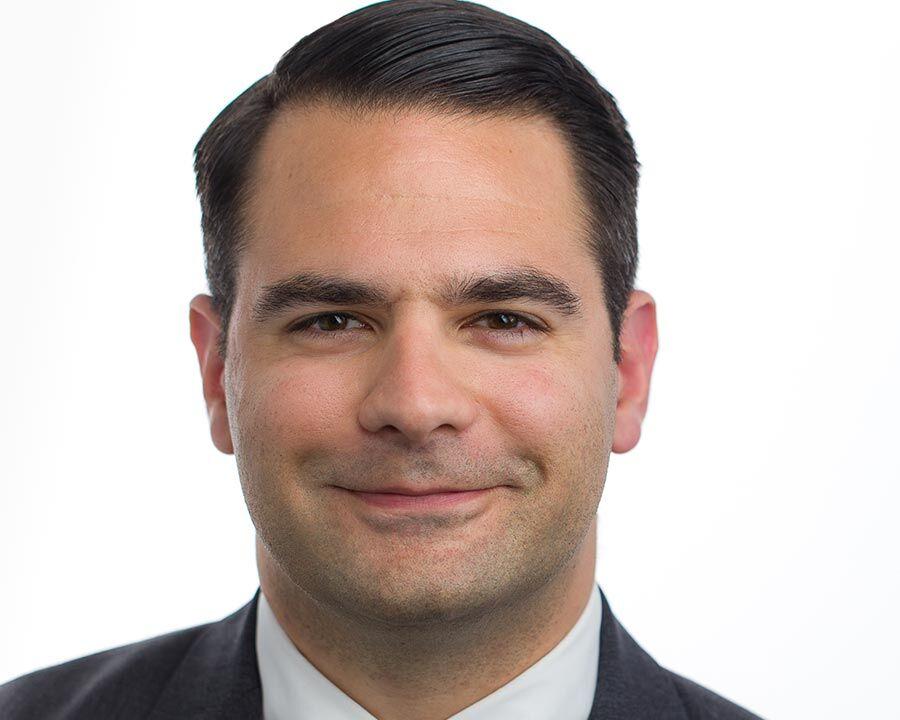 "It depends on the regulations in place for that particular community, but generally speaking, council has the ability to judge the conduct of its own members so it's kind of an internal decision making process for a legislative body," Guidetti said.
He admitted he is not sure "what Beachwood has in place," but said, in his experience, "It would not be uncommon (for an item) to be added to an agenda during a meeting – that is not an uncommon occurrence."
Janovitz said Burkons could have handled the situation differently.
"I just think that there are ways to talk with people and how to handle situations with dignity with respect, compassion," Janovitz said. "During these times, you should handle situations and people respectfully, even when you strongly disagree with them."
Pasch and Janovitz told the CJN separately that, in their recollection, only one or two council members have been censured in the city's history.
Pasch said he believes the incident at the Beachwood Family Aquatic Center leading to Noureddine's public complaint against Owens is concluded. He also said he would like council to put the censure behind them.
"It's a done deal," Pasch said. "To me, the matter is closed and we need to move on with governing the city."