Beachwood City Council endorsed plans to demolish the former Doubletree Hotel and build a $200 million mixed-use project at 3663 Park East at its meeting Nov. 21.
Plans for the site were redrawn to demolish existing buildings and construct office, retail and apartments as well as a high-end boutique hotel.
Council's Nov. 21 agenda included three ordinances regarding the $200 million mixed-use project: one to authorize Mayor Justin Berns to sign a development agreement with My Place Group, the second to amend Beachwood's zoning code and the third to rezone the parcel to an "Integrated Mixed Use, Multi-Family Residential, Office, Retail, Recreation Business District."
All seven city council members voted to approve all three ordinances to move the project forward: president Alec Isaacson, vice president Eric Synenberg, council members Mike Burkons, Barbara Bellin Janovitz, Danielle Shoykhet and June Taylor.
Prior to the vote, Berns thanked Chad Kertesz, president of My Place Group in Cleveland, saying it has been a pleasure to work with him.
"He has been extremely receptive to the administration's request when we suggested in early August that he needed to raze the existing buildings and clean that site and build something that's transformational," Berns said. "And I believe that's what we have."
The new plan calls for the construction of 370,000 square feet of 414 new, luxury apartments, 46,650 square feet of Class A office space, four buildings to provide 69,000 square feet of retail space, 344,000 square feet of parking structure with a total of 1,396 parking spaces, and the hotel with 120 rooms, according to Catherine Bieterman, Beachwood's economic development director.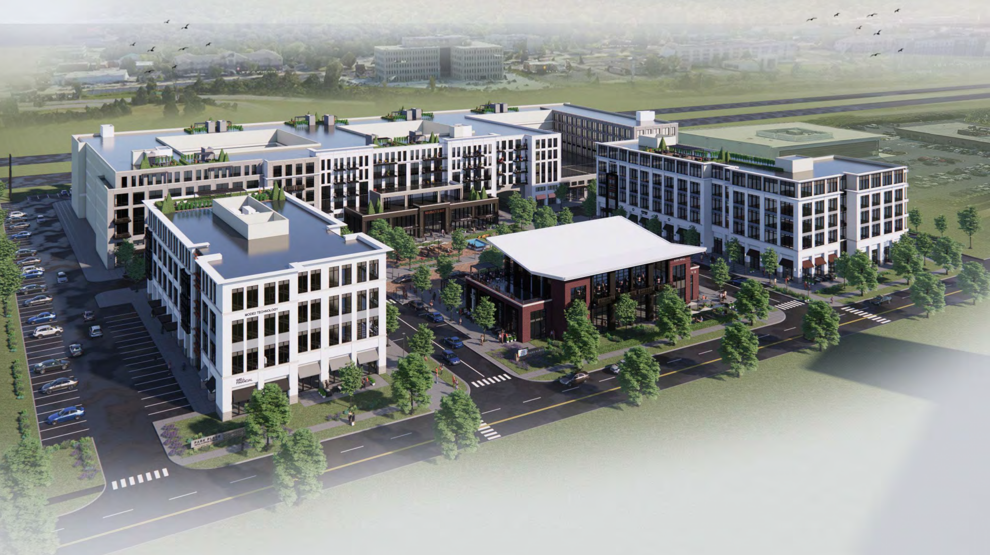 Bieterman explained that the plan is to use gap financing that would be supported by the city.
In a Nov. 14 memo to Berns and council's special committee, which has been reviewing the project, Bieterman estimated the project will create 406 jobs, generate $20 million in income tax, and increase property tax by a projected $121 million "incrementally."
Bieterman recommended that the city enter into the development agreement to support the gap financing the developer plans to use.
"The city will declare public financing through a non-school TIF (tax increment financing) at 100% of the increase in assessed value for a term of 30 years, of which 75% of the service payments in lieu of taxes will help support development of the project," Bieterman wrote. "The schools will receive full funding in connection with the project."
The development agreement would also allow the developer a "grant of 50% of income tax collected from construction jobs capped at $500,000 and paid after construction and collection."
Upon securing a tenant lease for Class A office space, the city would also loan the developer $200,000 "and $1 million in new tax revenue."
The development agreement also provides a $200,000 loan to the developer to be forgiven over time once the developer has "an executed agreement for an upscale premier hotel that meets the design, amenity, and quality standards acceptable to the city."
Beachwood Finance Director Larry Heiser said he was satisfied with the terms of the development agreement, adding that the city will forgo an estimated $60,000 in TIF revenues.
George Smerigan, Beachwood city planner, said the city has an interest in a role in attracting a high-end boutique hotel, and it was at the city's request that the developer has agreed to demolish the existing hotel.
"There is in fact a demand for a high-end hotel," he told city council Nov. 14. "It's our intent to be proactive about attracting that hotel in order to provide that benefit to those large … corporate residents that we have. So we are going to be pushing this forward along with him. So it really will be a public-private partnership."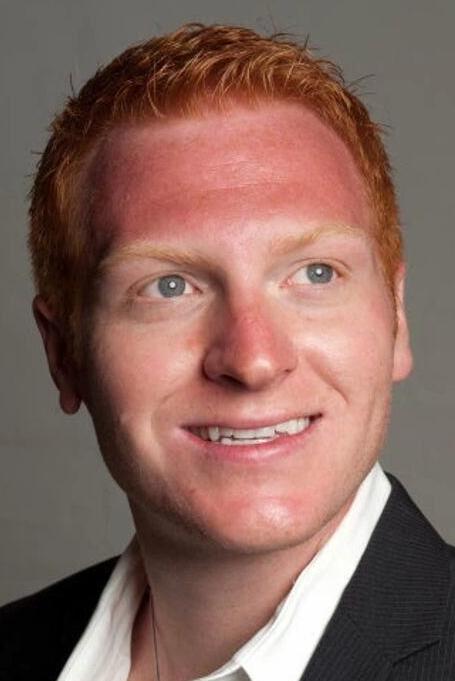 Kertesz told the council special committee Nov. 14, that the need for office space is shrinking in Cleveland.
"What they're going to is places that offer the amenities that you can work, live and play," Kertesz said. "So if I want to get lunch, my employee wants to sit outside and on Wi-Fi, they're still kind of in the office. That's the type of spaces that they're going to. We believe this would be a premier location to attract the tenants that are out there in today's market and today's reality."