When the Beachwood High School football team begins practicing this summer for its upcoming season, players will again be led by head coach Damion Creel.
On the surface, this may be unremarkable to some — if it were not for a series of events that led to his remaining as head coach.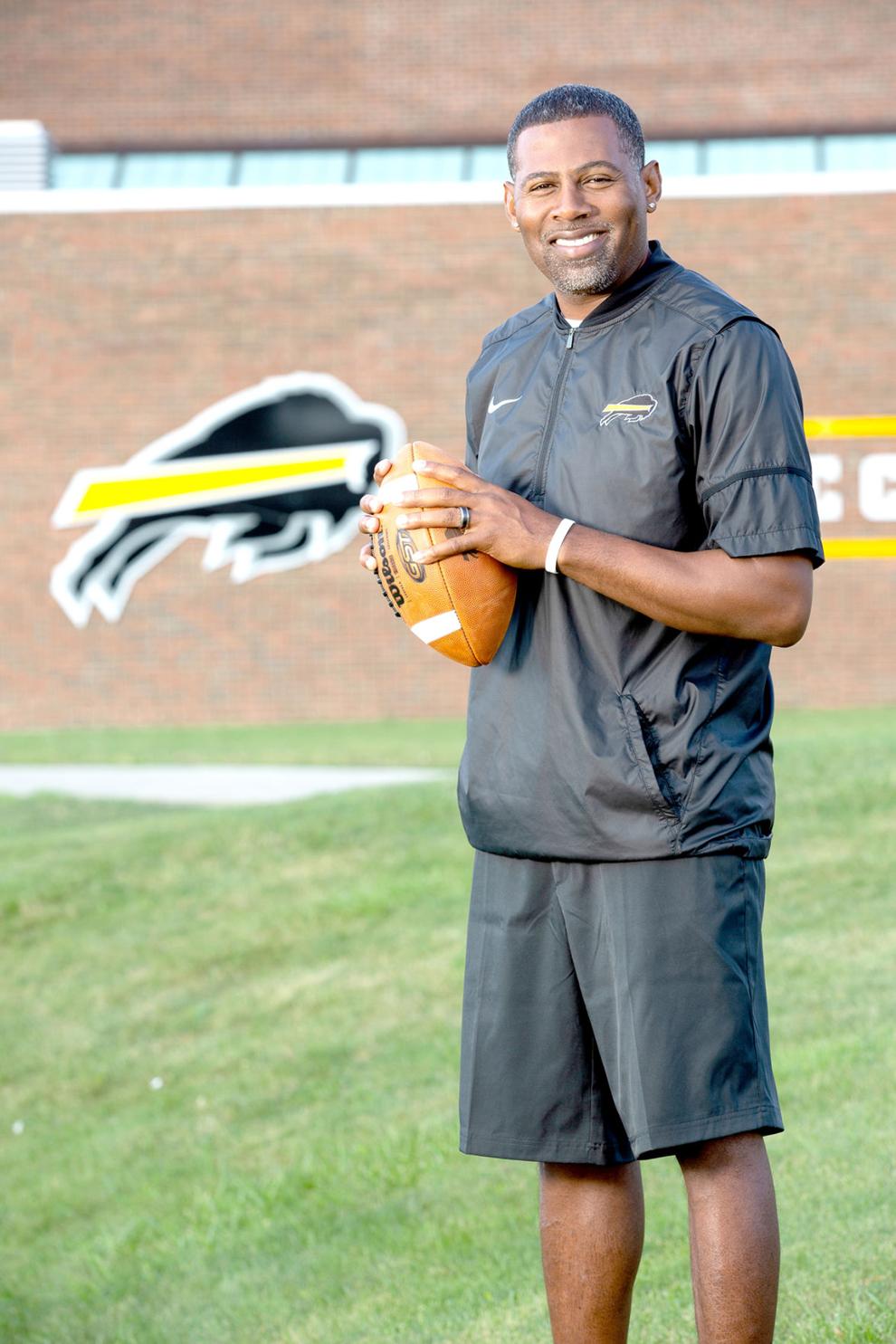 Creel is a 1994 graduate of the school, a former two-time All-Ohio football player and has been the head coach of the Bison since June 2015, leading the team to a 6-4 record last season.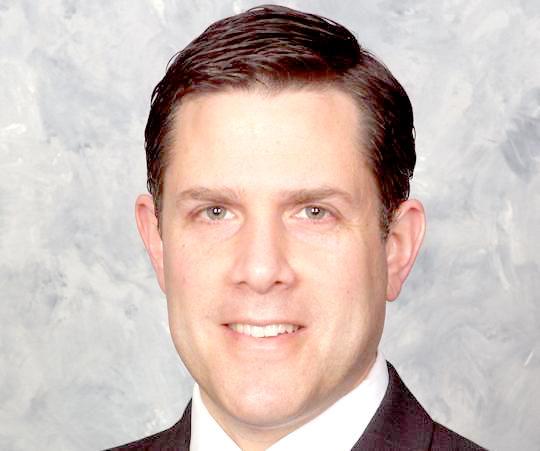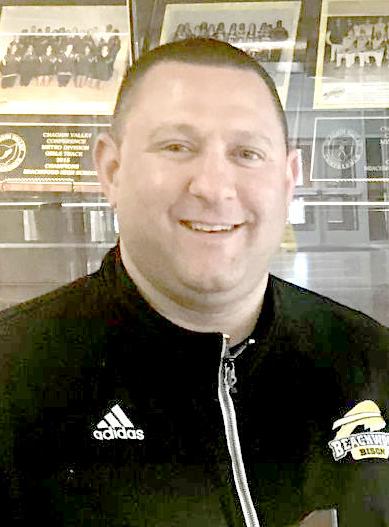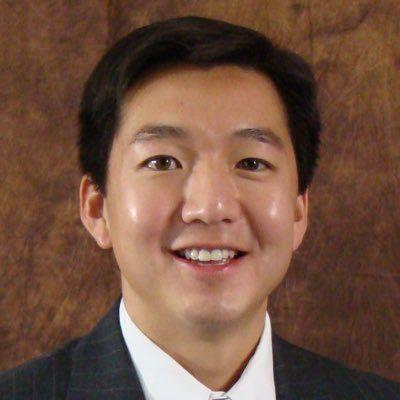 In a March 18 email to football players and their families, Beachwood schools Superintendent Robert P. Hardis, Athletic Director Ryan Peters and principal Tony Srithai said they would recommend Creel not be re-hired as football coach due to the findings of an investigation into allegations of recruiting made by an anonymous complainant. And until about May 10, when a board of education special meeting was held, the administration appeared steadfast in its decision to move on from him as head coach.
As first reported by the Cleveland Jewish News, the Beachwood Board of Education voted to approve Creel's supplemental athletic contract on May 23, a little more than two months after Hardis, Peters and Srithai sent their email. In those two months, a groundswell of support for Creel emerged from current and former football players, their families, students at Beachwood High School and community members, urging the administration to reconsider its decision.
However, despite Creel's contract being approved, questions remain regarding the initial complaint and subsequent investigation of Creel, the involvement of a booster, the decision to announce Creel would not be rehired, the manner in which the decision was announced and the handling of the entire situation by Hardis' administration.
The CJN made a public records request in April regarding Creel and the school's investigation into the alleged recruiting and conducted interviews with several of the key people involved in the situation.
The initial complaint
On June 12, 2017, Brian Buchanan, athletic director at Shaw High School in East Cleveland, left a voicemail for Peters alleging Joe Clark, a former volunteer assistant coach at Shaw, was interacting with Shaw High School football players even though he had moved on to Beachwood and was no longer associated with Shaw.
Peters responded to Buchanan via telephone and email, requesting additional information, but Peters did not receive a response. Peters met with Creel on or about June 15, 2017, according to a memo from Beachwood schools to Deborah B. Moore, senior director of compliance and sports medicine at Ohio High School Athletic Association, the governing body for high school sports in the state. Creel told Peters he had resolved any misunderstanding between him and Shaw High School head football coach Rodney Brown. On June 26, 2017, Clark was approved as an assistant football coach by the school board.
On July 3, 2017, Brown contacted Peters, first via phone and then later via email after Peters requested written documentation of the allegations. Brown complained Clark contacted players on his team about transferring to Beachwood High School, alleging Clark told the players he could find them housing if they transferred. In the email, Brown claimed he attempted to discuss Clark's actions with Creel, but Creel said he was unaware of the situation.
Brown called on Peters to fire Clark. Peters shared this email with Hardis and Srithai on July 5, 2017. On July 11, 2017, Peters emailed Moore and Roxanne M. Price, senior director of compliance and sporting behavior, along with Hardis and Srithai, alerting them to the school's investigation and recruiting violation and requesting a phone call to report a violation.
"Over the past few days, we have been alerted to and are undergoing an investigation by regarding (sic) a recruiting violation made by one (or more) of our coaches," Peters wrote. "Based on our initial investigation and review of the OHSAA bylaws, we feel that the recruiting bylaw has been violated."
In a subsequent email to Hardis and Srithai, Peters referenced OHSAA bylaws 4-9.4, 4-9.5 and 4-9.7 as those that would be most relevant for the phone call with OHSAA.
Moore emailed Hardis on Aug. 2, 2017, with the results of the investigation, finding Beachwood to be in violation of bylaw 4-9. OHSAA ruled Clark had "impermissible contact" with students he had coached at Shaw High School and three members of the coaching staff were found complicit in providing information about rental properties owned by Beachwood's assistant football coach, Dawann Gray. OHSAA found Creel had provided a student Gray's contact number for assistance in finding housing for the student's family in Beachwood. OHSAA also found that no student had transferred to Beachwood as a result of those impermissible activities.
Beachwood High School initiated two self-imposed penalties at that time: Clark, Gray and Creel received written reprimands for their actions and all three were advised that further violations may subject them to termination of employment.
OHSAA imposed four additional penalties on Beachwood as a result of the investigation. Creel, Clark and Gray were ineligible to participate in the first two postseason games of the 2017 state football tournament, if Beachwood qualified. Beachwood's football program was also placed on probation through the 2018-19 school year, fined $500, which was a reduction from the standard $1,000 fine due to Beachwood's "swift and immediate response to this violation" and the administration was required to provide education to all coaching staff in both written and face to face communication regarding the bylaw.
---
Documents and emails related to the complaint against Damion Creel, Beachwood's investigations and OHSAA
(click to view more of the documents)
---
Typically, OHSAA informs media regarding infractions as they are released. However, it does not appear that the CJN or other local media were alerted to the sanctions imposed on the Beachwood schools. Beachwood did not qualify for the playoffs in 2017, making moot the coaches' ineligibility for the first two postseason games. However, it is unclear whether football players were aware of the penalties against the program. The CJN spoke with several former Beachwood football players and at least one former player who was on the team during the 2017 season said he was unaware of any penalties against the school at that time.
Brown told the CJN in April 2019 that the entire situation was a misunderstanding and he was dismayed to learn Creel would not be rehired. He declined further comment.
Gray declined to comment.
Clark was unable to be located by the CJN.
Adelson and exchange students
On Aug. 22, 2017, Hardis received an email from Bennett Adelson, a 1994 graduate of Beachwood High School, requesting a meeting regarding four foreign-exchange students from Canada. Adelson said he and Hardis had a mutual friend.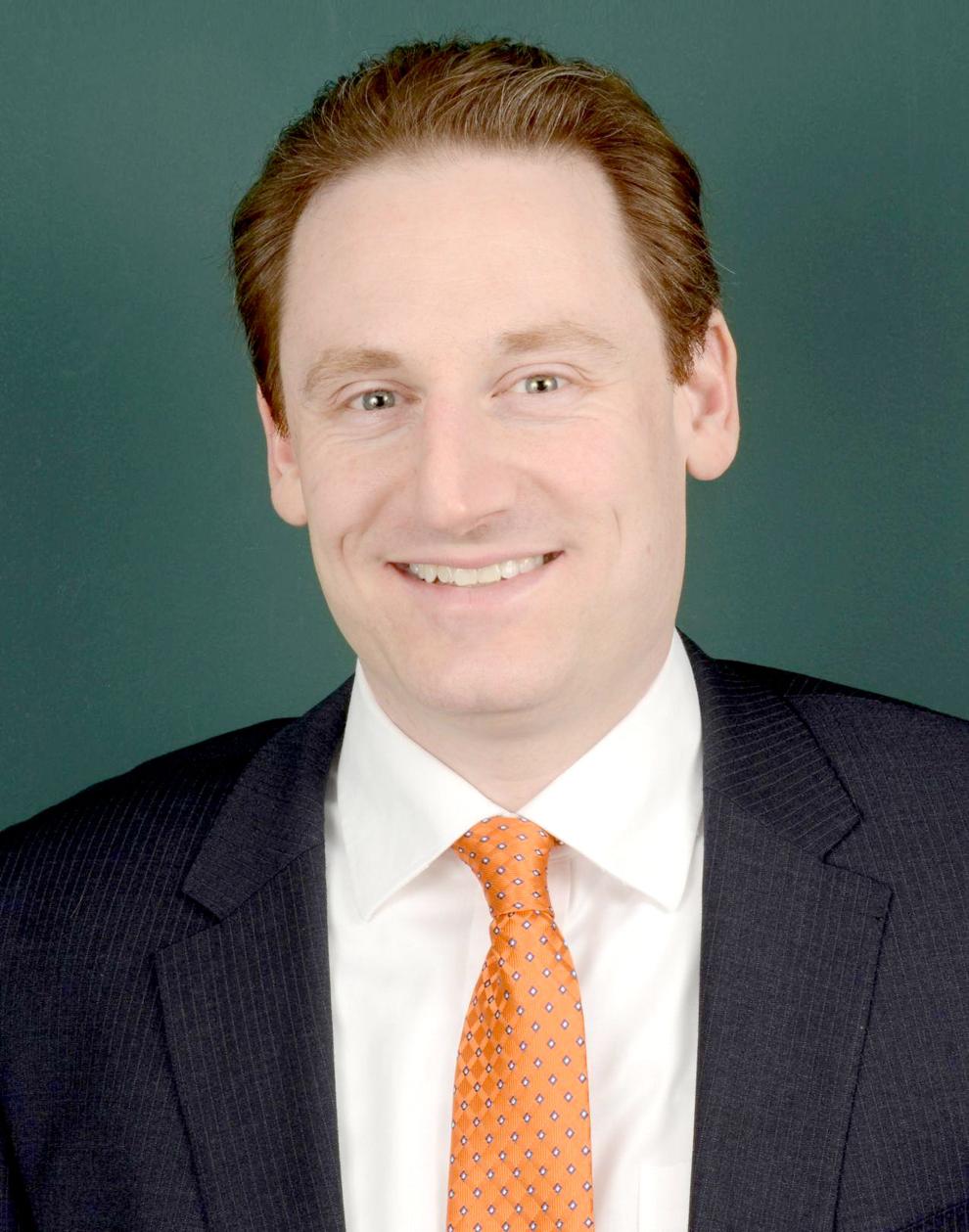 Adelson was CEO of MacroPoint, an Independence-based freight logistics company. MacroPoint was purchased by Descartes Systems for $107 million in Aug. 15, 2017, when it was rebranded as Descartes MacroPoint. It is unclear whether Adelson is still involved with the company. Adelson also owns or is involved in at least two other companies, Bennett Adelson Consulting and Beachwood Properties, LLC. The latter owns properties that some Beachwood football players' families have been renting.
Adelson was at one point an assistant football coach at Beachwood High School, according to minutes from the board of education's April 7, 2007, meeting, although he had not been introduced to Hardis prior to the meeting Adelson requested.
However, Adelson frequently has been on the sidelines during Beachwood High School football games and was granted a sideline pass for the 2018 season, according to Beachwood's investigation into the recruiting allegations. Creel and Adelson played together for the Bison.
On Dec. 5, 2016, Creel sent Adelson an email titled "BeachwoodFootballVideo.m4v," and attached was a video file that was not provided to the CJN. Adelson replied in an email to Creel, "mission is on. Bring the glory days back. If you fail to prepare, you're preparing to fail."
Creel also sent Adelson other Beachwood football-related emails, including on Oct. 16, 2018, when he sent Adelson an email from Peters with the report from a head official after a fight between Beachwood and Painesville Harvey High School during a game earlier that season. Creel later told the administration he sent the email to Adelson seeking his advice on how to respond. Creel would later be officially reprimanded for forwarding this report.
Adelson's email indicates he had more on his mind than just the exchange students.
"In addition to the foreign-exchange topics, I'd like to learn more about your goals for the school and how I might be helpful in those," Adelson wrote in the email on Aug. 22, 2017.
After the meeting with Hardis on Aug. 23, 2017, Adelson followed up with an email on Aug. 24, 2017, in which he requested Hardis reconsider his position not to accept four foreign-exchange students and to at least meet the students before deciding.
"I have to let you know that you expressing to me that you feel that folks are attempting to manipulate you was not well taken by the folks that are trying to help students to achieve their potential. Both American and foreign," Adelson wrote. "More importantly, the feeling we are getting is that you're more concerned about the adults, in your words, 'manipulating' you, than you are about the merits of if these foreign students will benefit the other students in the school."
Hardis responded later on Aug. 24, 2017, and said his previous experience with foreign exchange students "has led me to question the value to our school system of participating in such programs."
"The more I learn about the circumstances by which the four exchange students have come to live in Beachwood, the more I am led to believe that they have come based on an interest in playing football for Beachwood's team. ...
As I stated in our meeting, even if the young men were eligible to play on our athletic teams, I see many potential problems with them doing so."
Adelson responded to say the two just disagree on the value of foreign-exchange students at Beachwood High School and appeared to drop the case for the students.
On Sept. 20, 2017, the Beachwood Board of Education received an email from Lori Welker of Benesch, Friedlander, Coplan & Aronoff LLP, representing Beachwood residents Martima Gray and Annette Butts, claiming Hardis is violating board policy regarding the exchange students and the board should reconsider Hardis' decision. Dan McIntyre, the attorney for the board, responded, declining to reverse the decision.
Adelson initially agreed to be interviewed at the CJN offices. However, following the May 10 board of education meeting, Adelson emailed the CJN on May 13 and said he was going to postpone the interview until further notice, citing a desire to "see what develops on this story."
Rental units, anonymous emails
Beginning Jan. 8, 2018, at least three homes owned by Beachwood Properties LLC were leased for a year by families that had a player on the Beachwood football team for the 2018 season and four more families would lease homes from Beachwood Properties LLC and have a child join the Beachwood football team before October. All three leases were signed by the company's rental director, Bob Derin, who is also director of operations at Descartes MacroPoint and engaged to Taryn Weiss, daughter of Beachwood School Board President Brian Weiss. Two leases signed were for $1,600 monthly, two others were for $1,200 monthly, one was for $1,900 monthly and two more were for $1,700 monthly.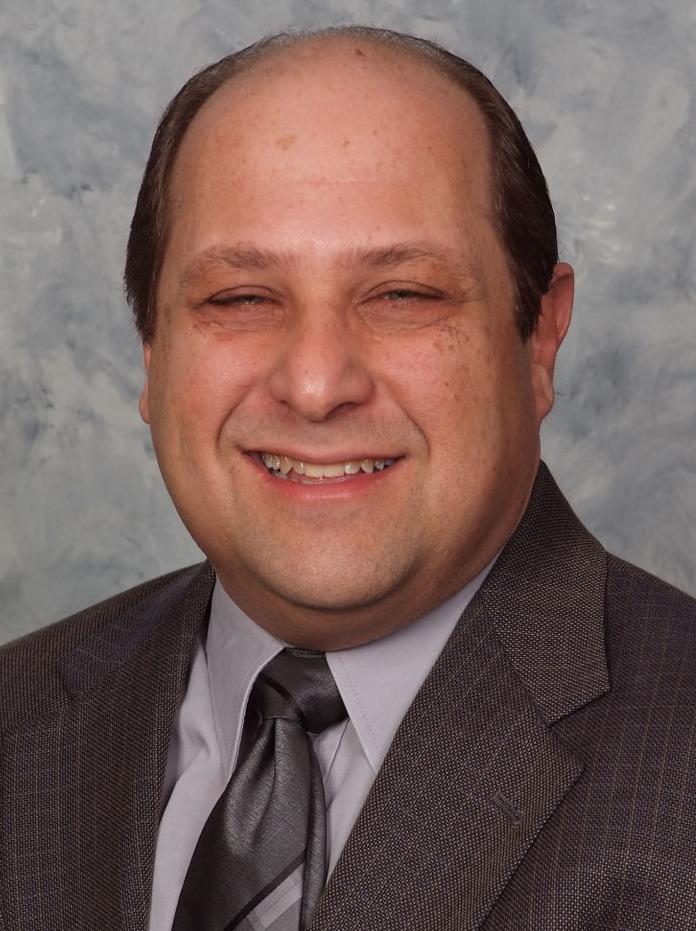 Brian Weiss said he was "happy to collaboratively come to an agreement" with Creel and the school when contacted for comment by the CJN on May 29.
On about Oct. 11, 2018, Creel and Adelson began emailing each other regarding bringing in tutors to help football players at after-school study tables. The emails indicate Adelson paid for the tutors.
"Sounds good," Adelson responded to Creel's Oct. 11, 2018 email. "I'm approving the rate of $50 per 1.5 hour session (sic) and total budget of $3,600. Please add the tutors (sic) cell phone number to the report and I will send them payment to their cell phone via PayPal."
On Oct. 3, 2018, Beachwood Board of Education members received an email from an anonymous account, truthbeachwood@gmail.com, alleging that players were being recruited by Adelson to live in homes he owns and alleged that Creel, Peters, Hardis and other administration members were aware of the recruiting. The alias also alleged Adelson was riding the football team bus and buying clothes, food and covering fees for the football players. At about the same time, the truthbeachwood@gmail.com alias also emailed OHSAA with the same allegations and rental property certificates of the homes owned by Beachwood Properties LLC. The OHSAA's Moore replied to the alias, requested further proof of the allegations and expressed frustration with the alias in her response.
"The source of my frustration resides in your continual failure to back up your allegations that someone is paying players at BHS to live in housing providing (sic) by some unknown entity," Moore wrote to the alias. "To sustain a charge of recruiting I need to know who is doing the recruiting, who is being paid to live in Beachwood and who these players are."
Beachwood Middle School football coach James Basha denied Adelson rode the team bus and said he was unaware of any purchases made for players. However, a couple of weeks later, various middle school students reported to middle school principal Paul Chase they knew Adelson from his presence with the team that season and that he once purchased Chipotle for all of the players after a game.
At some point, one of the people truthbeachwood@gmail.com emailed forwarded the alias' allegation to Adelson, which seemed to annoy the alias, who emailed Hardis asking who had forwarded the email to Adelson. Hardis denied forwarding the email and said he did not know who would have done so.
"The emails were only directed to you and board (sic)," truthbeachwood@gmail.com wrote to Hardis on Oct. 10, 2018. "Should not be too strenuous of an undertaking to ascertain who."
On Nov. 3, 2018, board member Josh Mintz forwarded an email sent a few days earlier from Adelson to Brian Weiss and Hardis. In the email, Adelson said he wanted to obtain district records mentioning him or his company due to emails from the truthbeachwood@gmail.com account. Adelson called Hardis a few days later and said Mintz had told him the board received the email from truthbeachwood@gmail.com and was investigating the situation.
Adelson told Hardis at this time he wanted to help the district by explaining his real estate business and that he wasn't attempting to create issues. He later met with Hardis, on Nov. 15, 2018, and told him he was not involved in any recruiting of football players and believed a former football player's father was behind the truthbeachwood@gmail.com account. Adelson also said the father he suspected was behind the account was angry Creel did not name his son a captain during his senior year. Adelson also alleged the father he suspected of running the account had called him and told him to pay him in order to stop making the allegations.
At about this same time, at least three parents of students responded to a phone call from Lauren Broderick, director of pupil services at Beachwood schools. The parents, who responded via email, all said their families were not recruited to come to Beachwood.
On Dec. 17, 2018, Creel received an email from Hardis documenting a verbal warning he was given by Hardis regarding giving student information to people who were not employees of the district. According to the letter, the violation was Creel forwarding the report from the game against Harvey High School to Adelson.
The investigation and letter
On March 18, Hardis, Peters and Srithai sent their email to football players and their families announcing Creel would not be rehired as coach but that he would remain as a member of the middle school's teaching staff.
On March 20, Moore emailed Hardis regarding the school's self-investigation.
"Yesterday, the OHSAA received the attached memo regarding the imminent dismissal of your high school football coach, Mr. Damion Creel, for alleged recruiting violations," Moore wrote. "Setting aside for the moment our disappointment that you have not contacted this office concerning the results of this investigation, I direct your attention to the attached letter of August 2017 in which we outlined the results of what would (sic) seem to be a similar investigation."
Sometime on or before March 19, Beachwood's self-investigation into Creel was finished and submitted. During the investigation, Hardis reached out to Adelson on a few occasions. On Jan. 19, Hardis emailed Adelson requesting to know whether he or his companies rented properties to families that do not have football-playing children.
"This would help establish that no pattern of recruiting exists," Hardis said of why he was asking.
Adelson responded later that day and told Hardis if his company is breaking any rules, to let him know and he will stop.
"When we met in November, I was very clear when I told you that I AM NOT RECRUITING ANY FOOTBALL PLAYERS (sic)," Adelson wrote in the email. "Two months have now gone by and you haven't told me anything that is a problem. ... I'm at a loss for what you want me to do here. Do you want my company to ask every potential renter if they have any children that play football before we rent to them? If you want me to do that I will look into doing that to accommodate your request, but I'm not sure if it's legal for me to discriminate on that basis. If they say yes, they have children interested in basketball or football do you want me to not rent to them?"
Hardis did not answer the questions directly, instead requesting a list of the properties he and his companies own in the school district. Adelson responded by stating the properties he owns in Beachwood are not rented only to families with students who play football, which did not satisfy Hardis. Adelson said he spoke with his legal counsel and was informed there "isn't any recruiting rule that states a particular number of houses or apartment units are allowed to be rented or not."
"That leads me to believe you want this information for some other purpose," Adelson wrote Jan. 24 in an email to Hardis. He also said he believed the email that started the investigation was sent by Dick Bialosky.
"Without you being clear it's difficult to trust the nature of this request for strategic real estate information of business purposes, especially in light of the email that real estate professional Dick Dialosky (sic) has sent to you and the board which spurred this investigation. It appears that you are aiding another real estate professional in his cause."
Hardis denied any knowledge of who sent the email alleging recruiting and said he last spoke to Bialosky in the summer of 2018 for a quick hello.
Public backlash
The investigation summary included the statement that Hardis had found "no direct evidence of recruiting," a phrase which supporters of Creel seized and began using in their attempts to get the district to retain him.
"I have completed the investigation and found no direct evidence of recruiting," Hardis wrote in the investigation summary. "I did find that a network of connections exists among individuals directly and indirectly associated with the Beachwood Schools' football program. When considered in their totality, these connections present the appearance of influence over some families' enrollment in Beachwood Schools. Families rent homes owned by Bennett Adelson and enroll their children, or those they take legal guardianship over, in Beachwood Schools. Subsequently, those students join Beachwood's football teams. Although I have not found any direct evidence of recruiting, I have found this appearance of influence over students' enrollment to be circumstantial evidence that is problematic as evidenced by truthbeachwood@gmail.com's allegations.
"It is reasonable to predict that parents from Beachwood or other districts, and/or staff from other districts, will likely make accusations of recruiting to the OHSAA based upon this pattern of connections and/or perception of influence," Hardis continued in the summary. "Beachwood's football program, under Coach Damion Creel, has already been under OHSAA-imposed probation during the 2017 and 2018 seasons for recruiting violations. Now, these circumstances could again yield unwanted attention for the district, with the OHSAA unlikely to offer Beachwood broad latitude in considering any allegations. I am concerned about the potential impact of OHSAA actions on our students who play football and their families."
On April 8, an email was sent to Weiss and other board of education members from Susan Stone, a partner at Kohrman, Jackson & Krantz. The email included a public complaint alleging a pattern of discriminatory practices targeting African-American students in the district. She requested a meeting with Weiss and the administration and said she wished to avoid litigation. The complaint cited the truthbeachwood@gmail.com alias' emails and the subsequent investigation into the living situation of certain football players.
Hardis and the administration seemed confident in their decision in the weeks following the March 18 announcement, though public reaction was largely negative, with many current and former players and parents and community members expressing their support for Creel as a coach, teacher, mentor and person.
On May 10, a special meeting of the board of education was held, and according to Hardis, it was at this meeting when the district decided to move forward and attempt to retain Creel.
"I communicated out to our football players and their families that the board of education will be entering into discussions with Mr. Creel and his attorney about the prospect of him returning as head football coach," Hardis told the CJN May 14.
At the time, Hardis said he "can't answer" why the district made the decision to re-engage with Creel and refused to comment when asked if the district had received additional information that changed their minds about Creel. When asked what circumstances had changed for Beachwood since the decision to not retain Creel was announced on March 18, Hardis said he had no comment.
On May 23, the board approved Creel's supplemental athletic contract. Creel will be paid $8,164.20, in addition to his teaching salary. Mintz was the only board member to vote against Creel's contract, a vote he declined to explain when contacted by the CJN.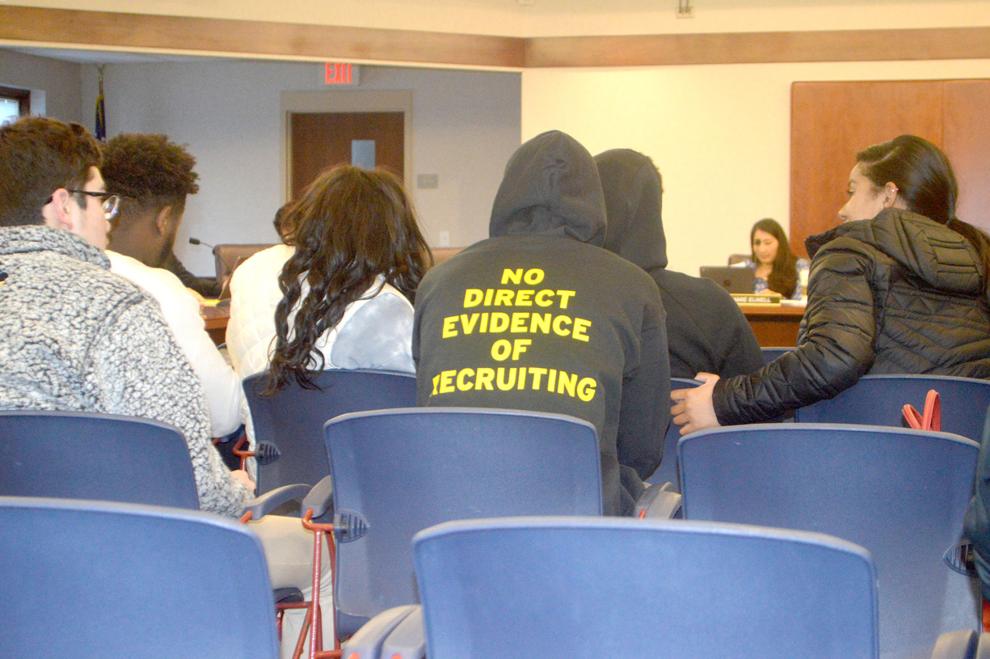 The aftermath
It remains unclear why the administration changed course regarding Creel's employment and what, if anything, has changed regarding the "network of connections" that Hardis said "present the appearance of influence over some families' enrollment in Beachwood Schools."
No policy changes have been publicly announced that could reduce the potential influence a booster might have over athletes at Beachwood schools and it is unclear whether Creel had any involvement in Adelson's activities.
When contacted for comment by the CJN on May 29, Hardis provided a joint letter signed by himself, Brian Weiss and Creel addressed to Beachwood football players and their families.
"Today, the Beachwood City Schools Board of Education voted to reapprove hiring Damion Creel as varsity football head coach for the 2019 season," the letter said. "This became possible through discussions among the board, administration and Coach Creel establishing our shared vision for the future success of Beachwood's football program.
"We agree that our program's success will be based upon:
• A spirit of cooperation and collaboration among our student-athletes, parents, coaches, administrators and the Board of Education;
• Open, proactive communication between Coach Creel and the director of athletics, the high school principal and the administration in general;
• Holding ourselves to the highest standards of compliance with Ohio High School Athletic Association (OHSAA) bylaws, Board Policy and the district's operational standards;
• Creating effective barriers between the District's football program and outside influences that may jeopardize the program; and
• Establishing robust youth football programming for Beachwood student-athletes with the goal of improving participation growing the Beachwood Middle School and High School football teams.
"We accept the response in the May 3, 2019 OHSAA determination. We publicly disavow the conduct that gave the appearance of recruiting and proactively discourage any conduct by individuals connected to, or not connected to, the Beachwood football program that may be detrimental to the program and its compliance with OHSAA bylaws. We are committed to taking any and all steps necessary to avoid future proceedings before OHSAA regarding alleged bylaw violations.
"In the coming weeks, we will begin our collaborative work towards this shared vision. We are excited to see Beachwood's football program grow and continue to be a positive team experience for our student-athletes and their families. Our common goal is for Beachwood to be a model athletic program within our district, our conference and across Ohio."
Hardis told the CJN that after Creel and the administration reached "their agreement," the board moved to approve Creel's contract for the upcoming football season, which Hardis said he expects to begin the final week of July.
When asked on May 29 why he sent out the initial March 18 email, Hardis said it was "a very difficult question for me to answer."
"At the time, with the information I had, I felt that was important information to share with the football program, the families of the football program," Hardis said. When asked what information changed his and the administration's minds about Creel, Hardis referred to the "shared vision for the program" that was expressed in the letter.
When asked what has changed around the football program to prevent another athletic booster from having the type of influence he was initially worried about, Hardis stated that the question assumed there was a problem with the official Beachwood Athletics Booster program and asserted that there are no issues with that official program.
"Those concerns remain and that is something, when you see this letter signed by me, Dr. Weiss and Coach Creel, you'll see that addresses this issue," Hardis said in response to a question to how the school has addressed the possibility of an athletic supporter outside of the official booster program having influence on one of the school's sports programs.
For the most part, the administration appears ready to move on from the situation. Creel is ready to move on from the situation, as well.
"I have spent my entire career building a good name for myself and my family by operating with honesty and integrity," said Creel in a statement he provided to the CJN on May 28.
"I'm glad that my name has now been cleared and that I've been hired as the head coach of Beachwood football. I look forward to getting back to what I started four years ago, helping my students grow and encouraging them to be the best in whatever they do. I want to always impact them in a positive way. Coaching football is a big part of who I am and I am proud of my contributions to the program and I am grateful for all the support through this process. Beachwood is a great community and I have had the pleasure of growing up in it. I hope to see you at the first football game."
---
Damion Creel's file
(click to view more documents)