Beachwood City Council Oct. 30 unanimously voted to close an investigation regarding complaints against Mayor Martin S. Horwitz, who apologized to council, the city and employees and promised to participate in executive level training on workplace communication.
Special counsel Carole Rendon, partner at BakerHostetler, delivered a report on the firm's eight-week investigation of the allegations by city employees leveled against the mayor regarding potentially inappropriate conduct.
"Baker was free to and did follow the facts wherever they led," Rendon said.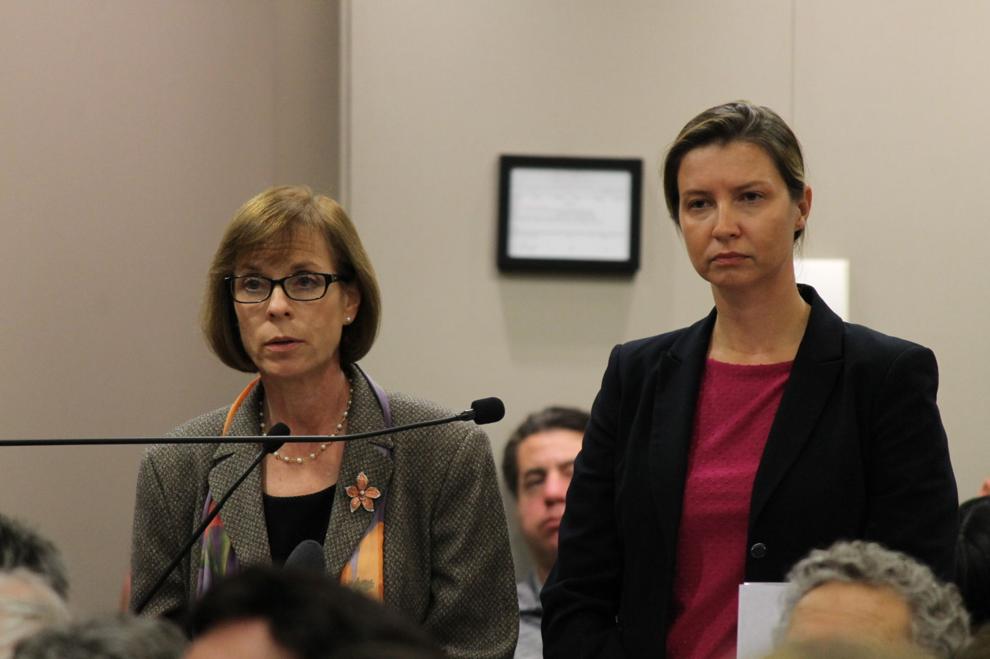 Rendon and lawyer Carrie A. Valdez, an associate at BakerHostetler, took turns reading the executive summary of their findings. BakerHostetler was engaged by the city in August at an amount not to exceed $30,000 to conduct the investigation.
Rendon, in reading the report, categorized the allegations in three ways: "First, allegations that were substantiated, second (allegations) that were deemed highly credible, and third allegations that could not be substantiated."
Rendon said 14 of the 24 allegations were substantiated or deemed highly credible "to a degree at a minimum is inconsistent with the city's expectations regarding appropriate workplace conduct."
Valdez said 11 former and current employees were interviewed in addition to Horwitz. Seven of those interviewed were subjected to, witnessed or received reports of the conduct.
Nearly all of the allegations regarded comments by the mayor, rather than behavior.
Among those that they determined credible in the investigation included a remark by the mayor in which he asked whether the pornography on his computer could be searched.
He is alleged to have told one employee, "Now that I'm supervising you does that mean I can take you home like chattel?"
In a conversation with an employee who had just received a promotion, the mayor asked the employee whether he would be taking the mayor to lunch. When the employee said he would not because the mayor made more than he did, the mayor responded, "You sound like a Jew."
And there were two racist remarks the mayor was alleged to have made, including one that he had "hired the first colored firefighter."
After the presentation, city council members asked questions.
"Why is it appropriate for us to hear the uncorroborated items that you listed?"  Isaacson asked.
"We did not include in our report any statement that we found to not be credible," Rendon said. "And so although we could not corroborate them based on the context and the information from the witness, we believed that they were sufficiently ... credible that you should be permitted to hear them and consider them. But we specifically called them out as not being corroborated so that you would understand the different levels at which we were able to corroborate the statements that we had received."
June Taylor asked, "Were there any discussions at all about a settlement or a departure or anything of that nature?"
Council President Brian Linick clarified, "Were you aware of any prior settlements ... with the city that related to conduct similar to what's described here?"
Rendon said she was.
"Yes," she said. "There was a prior settlement that we were made aware of during the course of our investigation, but it was a matter that had been resolved, and in that context was resolved by a confidential settlement with an individual, and so we did not include the purview of our investigation, but we are aware that happened."
Both Horwitz and city council were represented by legal counsel. Dale H. Markowitz represented the mayor and presented letters of support from city employees to council. Kenneth J. Fisher was special counsel to city council.
Horwitz stood to read a formal apology.
"Had I known of individuals' concerns at the time, I assure you I would have worked immediately to resolve them," Horwitz told the council and an audience of 250 people seated in council chambers and overflowing into the lobby of Beachwood City Hall. "Now that I do know them, I commit to you that I will take every step I can to remedy any harm and prevent any issues moving forward. That includes: making this public apology, personal outreach to affected individuals with the goal of rebuilding a positive working relationship, and participating in executive level training on workplace communication, which will include harassment and hostile workplace education."
He said he would discuss "any other steps the council, our HR department or the individuals affected would consider appropriate as well."
Several residents spoke during the public comment part of the meeting, many of them identified themselves as longstanding friends of Horwitz.
But it was Rabbi Joshua Skoff's remarks that appeared to have the most impact on the mood of the room.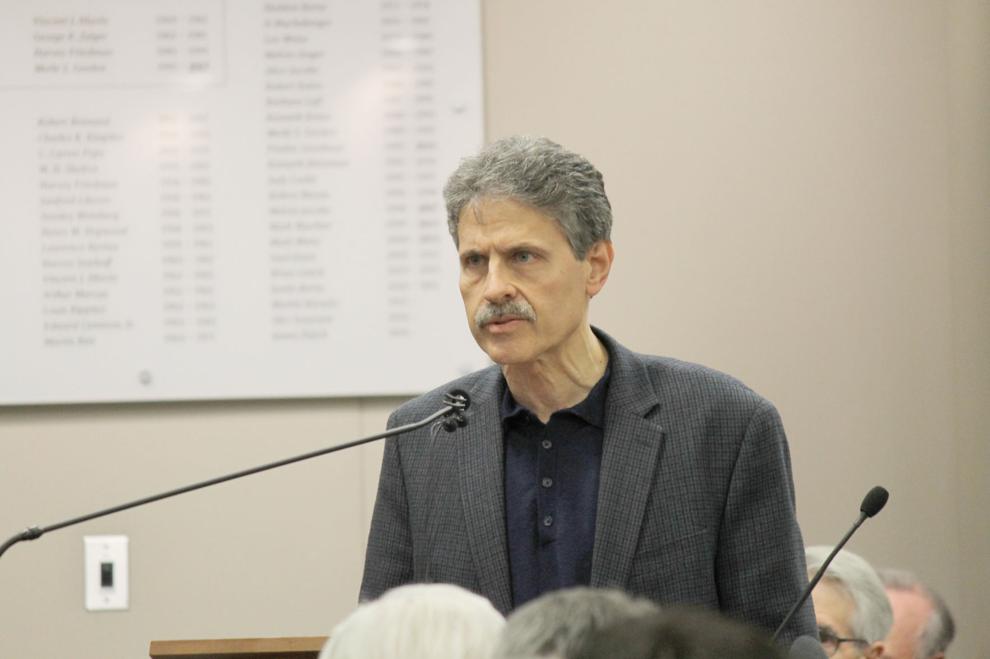 "We live in an unforgiving era," he said. "We don't forgive anybody for anything. I have now heard the events. If true, some are ill timed. If true, some are awkward. If true, some are uncomfortable. Some are just dumb, bad jokes. I certainly do not condone any of these comments. They were attempts to be funny and they weren't.
"I'm here because of the line of work I'm in, I just spent several weeks looking at prayerbooks that say 'G-d forgive us.' We've sinned but allow us to repent. We've sinned but forgive us and pardon us," he said. "Why do we say the prayers and ask G-d to forgive us when we can't forgive each other? We summarize and try to define a person's life without mercy, without regard to a lifetime of service, without regard to years of being kind and productive, without regard to the fact that he is a human who makes mistakes because we live in an unforgiving era. We always want mercy for ourselves and we only cast out judgment to somebody else."
In the many public comments supporting the mayor, residents pointedly implied the investigation was politically timed and motivated. Council President Brian Linick, who would have succeeded the mayor had he been removed, denied any interest in the office, as did James Pasch, vice president of council.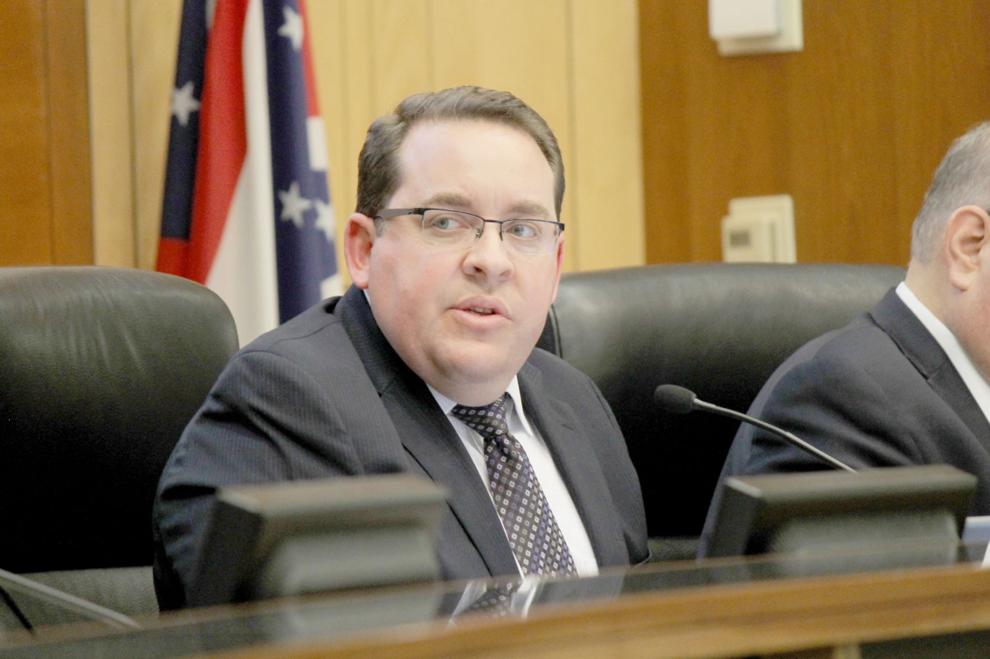 Councilman Alec Isaacson made a motion to close the issue.
"I move that we accept the mayor's apologies and proposed actions to remedy the issues he has caused," he said. "I move that we require the mayor to show that he has followed through with his remedies. And further move that we consider this matter closed." There was applause.
While other council members affirmed their belief that the mayor's apology was sincere and their confidence in his work to change, Councilwoman June Taylor posed a question.
"Mr. Mayor, when I first joined council you were enrolled in a training class my first year," she said. "And we're now talking about you doing additional training. Would you talk for a moment briefly, what would be different this time?"
"Ms. Taylor, I actually have been working with the HR department on that," he said. "It is a more personalized training for executives. The training that I went through was really just this group training that we give our employees. It's pretty cursory – I don't want to say cursory, that's not fair. It covers a fair amount of ground. But this is a longer, in-depth program through a company called Indepth Solutions that we use in our HR Department. And it's specifically designed for CEOs and executives."
She later suggested the council work to strengthen the city's human resources department.
"We went outside because we didn't have it inside," she said.
Isaacson wrapped up the council's discussion.
"Look, the mayor has done the right thing," he said. "He's owning his mistakes. He's taking real concrete steps to atone and change. The proposal on the floor is to make sure he does that and hold him accountable. Let's vote on this and go home."