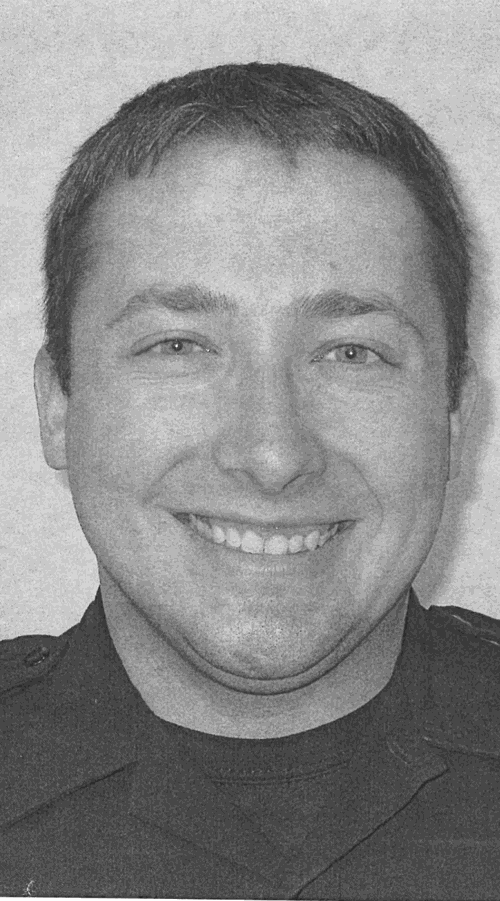 Beachwood police officer Blake G. Rogers was fired Feb. 22, nearly 20 months after being involved in the shooting of a shoplifting suspect at Beachwood Place June 27, 2019, the Cleveland Jewish News has learned.
Rogers faced a predisciplinary hearing Feb. 18 via Zoom. He was placed on paid administrative leave of $92,206.40 plus benefits annually pending criminal and internal investigations since the day of the shooting. The suspect, Jaquan Jones, 19, was wanted in the theft of a $59 hat from Dillard's and was injured in the shooting.
The city accused Rogers of violating four sections of Beachwood Police Department's use of force policy, three of its standards of conduct and its ethics code.
Mayor Martin S. Horwitz, who is also the city's public safety director, wrote Rogers Feb. 22 notifying him of his decision.
"Your employment as a city of Beachwood police officer is terminated immediately," Horwitz wrote in his Feb. 22 letter. "As there is legal action filed by you against the city of Beachwood, there will be no further comments or interviews on behalf of the city."
Rogers was represented at the hearing by Chuck Aliff, a staff representative at the Fraternal Order of Police, Ohio Labor Council, Inc.
Rogers and his wife, Jacalyn, have sued the city, partly over the length of time the investigation has taken.
Rogers may appeal the firing through an arbitrator, according to Beachwood police contract.
A Cuyahoga County grand jury returned a no bill for Rogers in October 2020, meaning he did not violate a crime.
Beachwood Police Chief Kelly J. Stillman, who replaced Police Chief Gary Haba after he retired last summer and was not employed by the city at the time the incident occurred, conducted a review once the grand jury returned its determination.
In his letter, Horwitz said Stillman did not conduct his own internal investigation and instead "relied on the materials contained in the Ohio Bureau of Criminal Investigation file," which began investigating Rogers the day of the shooting.
Horwitz wrote he would not release to Stillman's memo about Rogers "per the investigatory work product privilege," but would provide the charges and the evidence relating to them.
"You are not entitled to Chief Stillman's thoughts and analysis," Horwitz wrote.
In addition, Horwitz wrote Aliff argued the following: "(a) The suspect drove at you with his car; (b) the suspect ran over your foot; (c) the suspect pled guilty to attempted felonious assault; (d) you acted in criminal defense; (e) no criminal charges were brought against you; (f) no charges were recommended against you; (g) there is no evidence you acted dishonestly or duplicitously; and (h) you are not guilty of the charges and did nothing wrong."
Horwitz disagreed with Aliff's argument.
"The evidence does not support your arguments," he wrote. "Instead the evidence demonstrates you (1) failed to properly perform your duties as it relates to the officer involved shooting of June 27, 2019, and (2) were not entirely honest and forthcoming about the shooting. Your use of deadly force against a shoplifter of a $60 hat with bystanders (including children) in close proximity violated city policies. Your arguments are contradicted by the video evidence and third-party witnesses."
In addition to Rogers, Horwitz and Aliff, also attending the hearing were Stillman; Maxwell Zugay, president of the Fraternal Order of Police, Ohio Labor Council Inc.; Beachwood City Law Director Diane A. Calta; attorney Barry Freeman, a shareholder at Roetzel & Andress of Cleveland, who represented Beachwood.