After seeing posts online and receiving emails from organizations that she's involved in, Fran Gordon hopped in her car and drove to Washington, D.C., to be part of the "No Fear: A Rally In Solidarity With The Jewish People" July 11.
Gordon, who splits her time between Beachwood and New York City, was one of over 2,500 Jews and their allies from across the United States who descended on the National Mall to stand in solidarity with the Jewish people, against antisemitism and for Jewish security, dignity and peace around the world.
"I knew I just had to show up and be there," Gordon told the Cleveland Jewish News July 12 while driving home. "The whole point of this rally was for the Jewish people and their allies to stand together and say 'this is not acceptable.'"
The event included speeches from Erika Moritsugu, deputy assistant to President Joe Biden; television host Meghan McCain; Israeli actress and author Noa Tishby; Norm Coleman, Republican Jewish Coalition chairman and former senator; Ron Klein, Jewish Democratic Council of America chairman and former representative; Rabbi David Saperstein, former U.S. Ambassador; and Arizona State Rep. Alma Hernandez. Elisha Wiesel, son of Holocaust survivor and Nobel laureate Elie Wiesel, also made comments. The event was organized by more than 100 Jewish and interfaith organizations across the political and religious spectrum.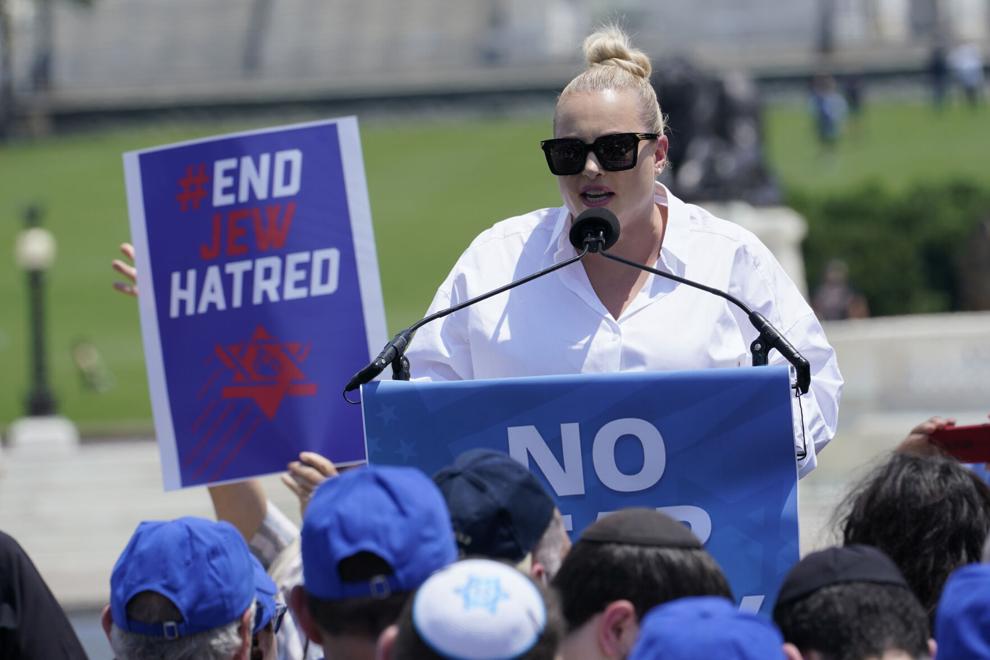 "Looking out at all of you today, it becomes clear that instead of dividing us, the enemies of the Jewish people – whether from the right or the left, at home or abroad – have instead united us," Wiesel said at the event.
Gordon said seeing Wiesel speak was one of the primary reasons she decided to attend.
"He spoke in his father's name, and as he was speaking, he said when there were opportunities to meet with other cultures, (his father) would take those opportunities," said Gordon, specifically mentioning Mahmoud Abbas, president of the Palestinian Authority.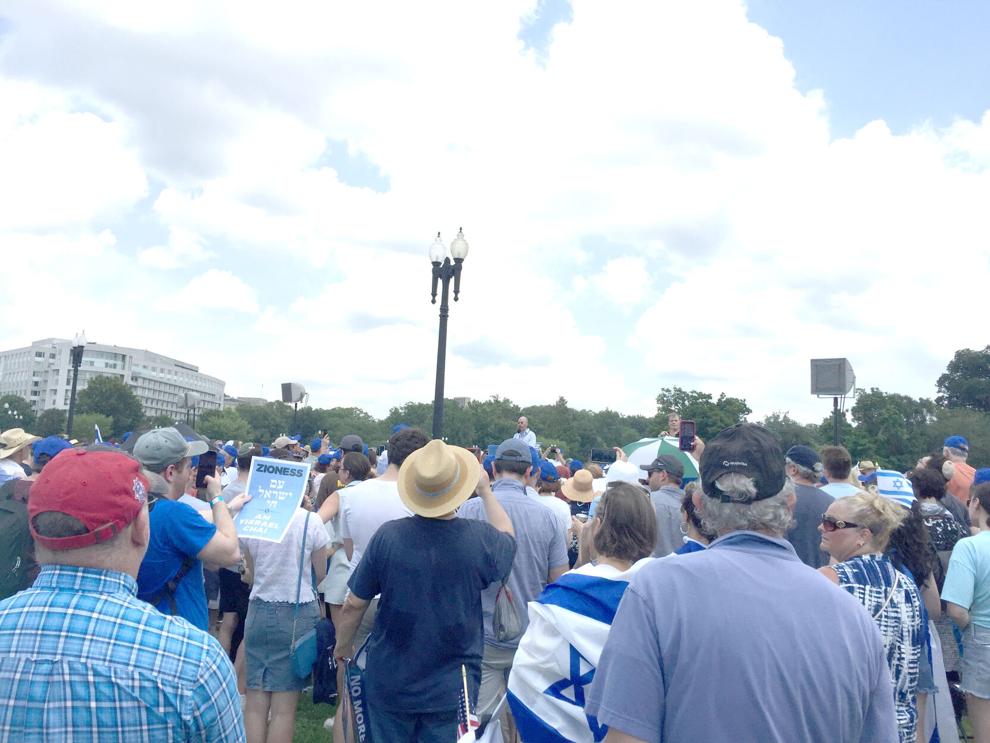 Attendees also heard from victims of antisemitism, including Rabbi Jeff Myers of Tree of Life Synagogue in Pittsburgh's Squirrel Hill neighborhood; Illinois students Daniel and Talia Raab; Los Angeles resident Matthew Haverim; and Boston Rabbi Shlomo Noginski, who survived a stabbing outside of a Jewish day school July 1.
"We still have a lot of work to do, and those youth voices were really good," Gordon said. "And that's important because they were saying they were raised being told antisemitism is done and gone, but what is going on here? That anger was refreshing."
Adding the event felt very secure and safe, Gordon said due to the last-minute nature of the event the energy was somewhat lacking, but felt it was still important to show up and support the cause.
"I'm a rally goer and over the years, I've gone to Washington, D.C. many times. It's just something I do," she said. "I decided to go because in the middle of winter thousands of people converged on Washington, D.C., because of something untrue. And I needed to show up and be witness to something sick going on in American society right now. I just had to be there."
Gordon was referring to the Capitol riot Jan. 6.
The need for these types of advocacy events continue to grow, Gordon said.
"We have people in America that will attack us just because we're Jews," she said. "In the U.S., we have these three principles – life, liberty and pursuit of happiness. If you have that, but without loving your neighbor, you're going to have what we have in our society today. They're fearful of each other, thinking there isn't enough and there is so much anger. And that is the essential essence and message of Judaism – to love your neighbor as yourself. That's why I got in my car and went. These events help move that mission forward. There is so much more work to do."
Jewish and interfaith organizations participated as presenting sponsors, including the Anti-Defamation League, American Jewish Committee, Alliance for Israel, American Zionist Movement, B'nai B'rith International, Baltimore Zionist District, Birthright Israel Foundation, Combat Antisemitism Movement, Hadassah, Hillel International, Interfaith Council of Metropolitan D.C., Jewish Council for Public Affairs, Jewish Democratic Council of America, Jewish Federations of North America, Jewish National Fund USA, Mercaz USA, Orthodox Union, Rabbinical Assembly, Republican Jewish Coalition, StandWithUs, the Israel Forever Foundation, the Jewish Agency for Israel, UJA-Federation of New York, Union for Reform Judaism, United Synagogue of Conservative Judaism, World Jewish Congress–North America, Institute for Black Solidarity with Israel, Israel Bonds, Zionist Rabbinic Coalition, International March of the Living, Jewish Future Pledge, MASA, Simon Wiesenthal Center, JCC Association and National Coalition Supporting European Jewry.