Few organizations last 50 years. Even fewer last to reach 100 years old. So, it's understandable to be impressed that Bellefaire JCB is celebrating its 150th anniversary this year, culminating in the organization's "Backyard Bash" on Sept. 14, but Bellefaire's story is all the more impressive because of its ability to recognize the needs of the community and then adapt to meet those needs.
Bellefaire started as the Cleveland Jewish Orphan Asylum in 1868, utilizing funding provided by B'nai B'rith. Most of the parents of the 80 children living there had died during the Civil War. By 1900, the orphanage was caring for 400 children in a location at E. 55th Street and Woodland Avenue in Cleveland. In 1928, a new campus was built in Shaker Heights and the organization changed its name to reflect some of its new priorities, including offering behavioral health services, renaming itself as Bellefaire Jewish Children's Bureau, now known by the organization's current name, Bellefaire JCB. According to a CJN news report from 2015, the reason for naming itself "Bellefaire" is largely a mystery. Some think it's a play on words of "Belvoir" and "Fairmount," the streets the building borders, while others believe the name may have French origins. 

In 1941, the organization began to offer therapeutic services for at-risk youth and in 1954, it opened its services to all children, regardless of faith, a core mission tenet of Bellefaire that remains to this day. A partnership with what is now known as the Jewish Big Brother Big Sister organization followed in 1961 and began offering on-campus residential treatment in 1979. Bellefaire opened up its Monarch School for Autism in 2000 in response to studies by the Mt. Sinai Foundation and other professional advisors that indicated there would be a growing need for autism services in the area, advice that proved to be correct. In 2004, the school expanded by opening an autism residential treatment program to help those on the autism spectrum communicate better and learn life skills.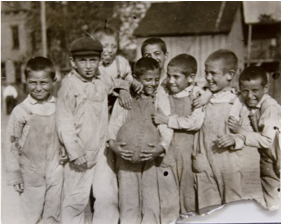 "Bellefaire has been able to be nimble and innovative, so that over the course of 150 years, while the needs of the community may have changed, the Bellefaire leadership has been willing to shift," said Beth Cohen Pollack, director of organizational advancement at Bellefaire JCB. "Whether that shift was, how do we take a residential facility that originally was created as an orphanage to become a residential treatment facility, how do we shift from being a campus-based facility, again, sort of whether it was the orphanage or the treatment center in the 1950s and 1960s, to understanding that more and more individuals across the community needed to be served not on our campus, but in their homes and schools. I think that success, in large part, is attributed to the innovation and willingness of the leadership to shift its business model, quite frankly, to meet the needs of the community."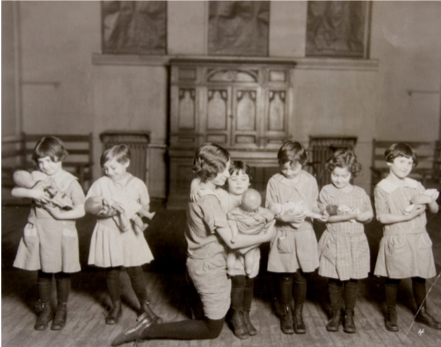 Adam G. Jacobs, president of Bellefaire JCB, said everyone in the organization is excited to celebrate Bellefaire's 150th anniversary. He said he didn't think there was one single reason that Bellefaire has remained relevant in its 150 years. He praised the lay leadership of Bellefaire throughout the years as "visionary" and cited them as one reason the organization has thrived.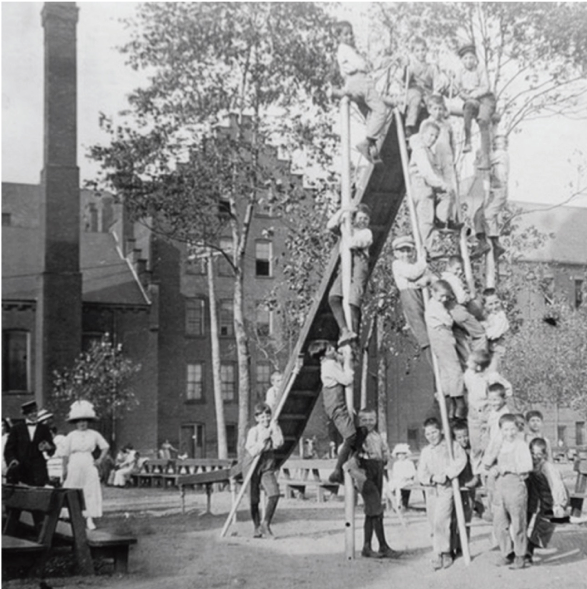 "One thing that Bellefaire has been real fortunate in, is it has major national organizations always backing it," Jacobs said. "We were started by B'nai B'rith and here we are, 150 years later, B'nai B'rith is still on our board and active with our organization. The Jewish Federation of Cleveland is actively involved with Bellefaire and supports it. And there are other organizations, like the National Council of Jewish Women. Besides being a stand-alone organization, we have these major institutions who back our organization. And that's just in the sectarian (side), if you look on the secular side, the Ohio legislature ... have consistently supported Bellefaire. When you have major institutions ... just being there for you, you're not alone, it's not a lonely world. ... The community has just supported this organization."
Bellefaire's "Backyard Bash" begins at 7 p.m. Sept. 14 in the organization's backyard, 22001 Fairmount Blvd. in Shaker Heights. The event is sold out, but more information is available at bit.ly/Bellefaire.