Bexley City Council is scheduled to hold a special meeting May 6 specifically in response to protests at the Bexley home of Dr. Amy Acton, Ohio's director of health.
On May 2, at least two men were present with holstered guns. At a May 4 protest, a man carried a sign reading "Jewish Leaders: John 7:1," a reference to a passage in the Christian Scriptures translated by the New Living Translation as "After this, Jesus traveled around Galilee. He wanted to stay out of Judea, where the Jewish leaders were plotting his death."
Bexley Mayor Ben Kessler told the CJN he was requesting Bexley City Council approve an ordinance at the May 6 special city council meeting that would prohibit people from protesting in front of one residence within a neighborhood.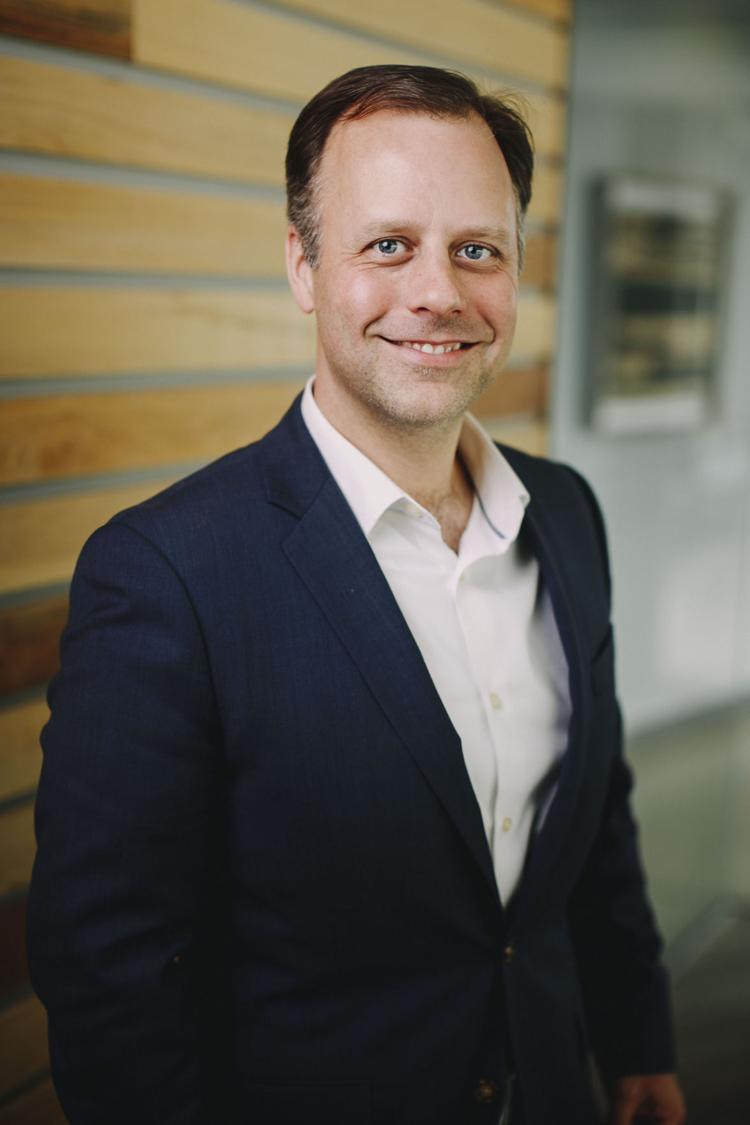 "It's a tweak to express goodwill," he said, adding that it represents, "our best effort to protect any individual resident's right to peaceful and quiet enjoyment of their own home."
While such legislation ordinarily takes three readings and goes into effect 30 days later, Kessler anticipated that council might suspend the rules and place the law into effect immediately.
On May 3, Kessler posted a message on Facebook without naming Acton as the subject of the protest.
"In light of the active social media discussion around a protest that occurred this weekend in Bexley, and the possibility of more protests to come, I wanted to share how the city is closely engaged and is doing everything we can to ensure the safety of our residents and our community," he wrote. "Protesting in front of the home of an appointed civil servant is, in my opinion, an invasion of privacy and an abhorrent use of First Amendment rights. Nonetheless, as long as it is conducted peacefully, it is protected free speech, and attempts to limit the right of protest on public sidewalks in front of homes have been consistently struck down by the courts."
Kessler specifically addressed Ohio's open carry law.
"Aggravating the alarm in our community is the fact that the protesters at the Statehouse and at the protests in Bexley are prone to exercise their 'Open Carry' rights," he wrote. "Open Carry is a State of Ohio law that cannot be modified by Bexley's local laws. Additionally, Open Carry in and of itself cannot be construed legally as threatening behavior. Bexley police and State of Ohio security forces have been in frequent contact regarding security and protests. Bexley PD have monitored the situation from the beginning, and were present the entirety of the time during yesterday's protest, observing from a distance. Additionally, they are working closely with State of Ohio agents in order to ensure continued protection of any residents who are the target of protests, and of the surrounding neighborhoods.
"I am confident, after again reviewing our ordinances and discussing them with our city attorney, Columbus' city attorney, and several city council members, that we do not have any additional legal routes to meaningfully limit or otherwise cur-tail protests in our residential neighborhoods," Kessler wrote. "What we can control is our own reaction to these protests. The protesters that have shown up are clearly well-rehearsed and thrive on the energy and the drama of their actions. In my opinion, I think the more attention we give to protesters the more we fuel their fire. I think finding ways to show our support and love as a community is the best antidote."
City Council President Lori Ann Feibel and councilwoman Jen Robinson both told the CJN they found the protests disheartening and would do all they can to support the Acton family.