Victoria Schvartzman grew up listened to her father, Paolo, share tales of his exchange experience in Shaker Heights close to 35 years ago when he lived with Philip and Peggy Wasserstrom. Before she entered grade 11 at Brazilian Israelite School, a private Jewish high school in Porto Alegre, Brazil, she would have the opportunity to experience American culture just like her father did years before her.
"I want to have an American experience and see how life is here," said Victoria, 16. "It's very different from Brazil. It's very dangerous in my city, so we can't walk around the street. We don't have a very good education, it's very different."
Paolo Schvartzman had made such a strong connection with the Wasserstroms and their children that when the time came for Victoria to start her study abroad experience, a custom many of her classmates in Brazil experience, she already had a family to stay with. In mid-August, she moved in with Wasserstrom's daughter, Katie Shames, and her husband Michael, who live in Pepper Pike.
"We just connected, we worked at staying in touch," Katie Shames said of her relationship with Paolo Schvartzman. "When Victoria was born, they were kind enough to make Michael and I (Victoria's) godparents because we had spent so much time together. We were very touch."
When Paolo Schvartzman started his exchange program in the 1980s, his grandfather, Abram Goldsztein, who immigrated from Poland in 1939 wanted his grandson to be in a Jewish household.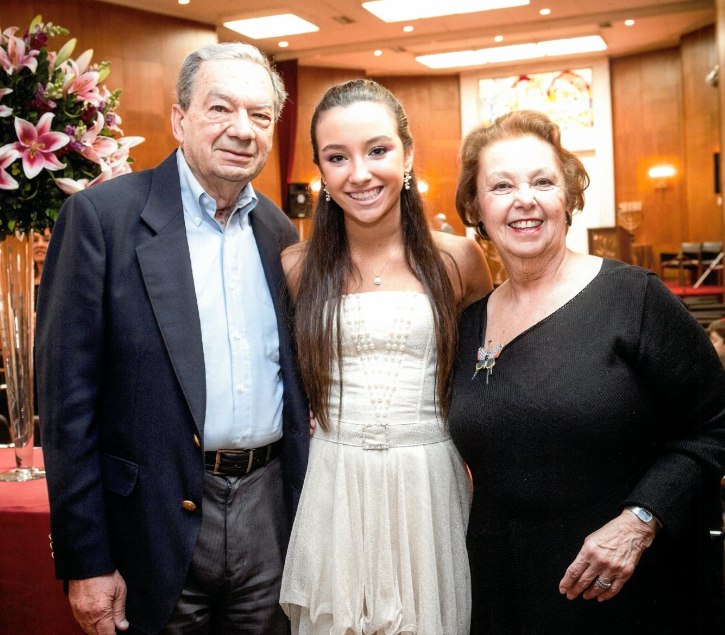 "There was a great deal of anti-Israel/anti-Jewish sentiment (in the 1980s)," Philip Wasserstrom said. "(Goldsztein) was very sensitive to when things are difficult for the Jewish people, so he wanted his grandson to be in a Jewish home."
During Paolo Schvartzman's exchange experience, Goldsztein visited Wasserstrom but his lack of English prevented him to speak with many people. It was only because he knew Yiddish he could to speak with Philip Wasserstrom and others in the community. It was this Jewish bond the Schvartzmans shared with the Wasserstrom family that allowed their connection to flourish.
"Being able to participate in Jewish rituals has helped keep us together," Katie Shames said. "I mean, we were at Victoria's bat mitzvah and Manuela's (Victoria's younger sister) bat mitzvah, so having those sort of excuses, and sharing in those life cycle events has allowed us the opportunity to stay connected."
Taking in Victoria was easier said than done for the Shames. She was born in Cleveland when her father was practicing cardiology at Cleveland Clinic, the Shames had to become her legal guardians so she could attend Orange High School in Pepper Pike
At her school in Brazil, Victoria practices English a few hours a week, but she hopes her time in Pepper Pike will strengthen her speaking skills while continuing to strengthen her connection with her American family.
"Since I am very young, I want to come to Cleveland, it's where I was born, and spend time with my godparents and all my family, so that's why I'm here," she said.