Camp Stone, the youth-led Zionist camp in Sugar Grove, Pa., is celebrating its middle age.
Named for Cleveland philanthropists Irving I. and Bea Stone, the Zionist camp has been affiliated with Bnei Akiva, the largest religious Zionist youth movement in the world, since 1972.
It offers campers an immersive experience into Israel's history and the history of the Jewish people, with each summer keyed to a particular era or events.
"Our goals are to teach the children a love for Judaism, for Zionism and for religion," then-Camp Stone director Chaim Friedman told the Cleveland Jewish News in 1973.
The camp features some unusual activities and assets – blacksmithing, glassblowing, a planetarium – along with horseback riding, canoeing, field sports, baking and more typical arts and crafts activities. It also has a ropes course, an indoor world, a village, a pool and a beit knesset or synagogue.
Camp Stone can trace its roots to Camp Galil, a camp that opened under the Cleveland Bureau of Jewish Education in 1944 and closed in 1953 after a polio outbreak in 1952.
As a result, in 1954, the Midwestern Council of Young Israel assumed leadership of Camp Shor in Aurora, Ind., on the Ohio River, near Cincinnati.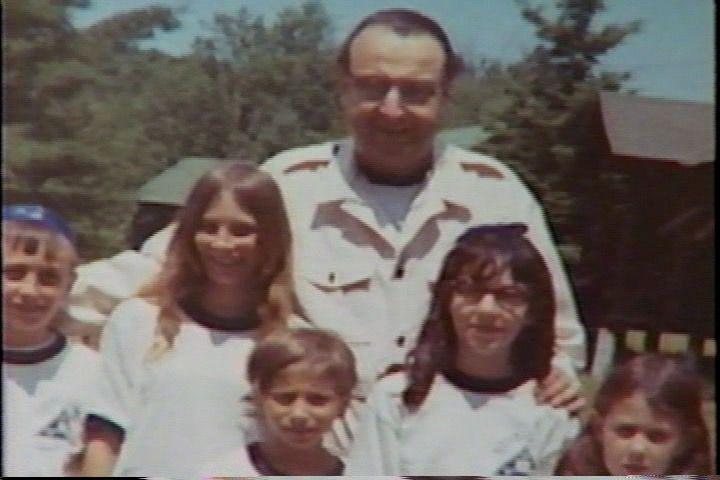 Judy Stone (now Weiss) was a camper there for three years in the 1950s and became a counselor the summer of 1958. She met a college student named Morry Weiss, who came to Camp Shor for the first time that summer as a counselor. He eventually became head counselor. Later, the two married.
"We loved the camp and everybody who went to the camp loved the camp," she recalled. "It was a small camp and it was in Indiana on the Ohio River. Young Israel rented the property. From what I understand, it was like a dollar.
"Somewhere between '67 and '68, the camp needed repair work, and the camp was owned by this Mr. Shor and he did not want to put money into the camp," she said. "Young Israel didn't want to put money into somebody else's property. And the camp was a six-hour drive. ... So we decided, why don't we look for something much closer to Cleveland, have our own camp that we own?"
The Weisses and other Orthodox Clevelanders went scouting and found Camp Deer Run in Sugar Grove, Pa., in the Allegheny Mountains close to the New York border.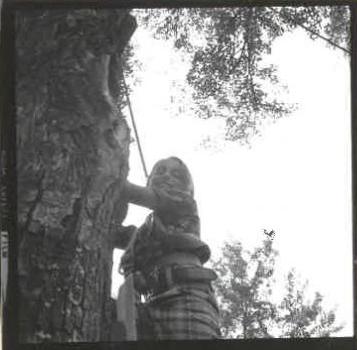 "We couldn't afford to pay for the camp, but we loved camp," Judy Weiss recalled. "And we wanted our children to be able to have the same experience with a camp that they would go to that they would love. And we went to my father, who was Irving Stone, and asked if he would help to purchase the property. And he covered the whole expense. And he really loved visiting the camp. He went every summer up to visit the camp and it gave him tremendous pleasure."
Stone, who died in 2000 at age 90, spent time at the camp each summer, taking his place at the infirmary.
"He would bring all his grandchildren salami," recalled Gary Weiss, Morry and Judy's son."There was nothing he enjoyed more than going to camp. He was 90 years old already. He wanted to get a helicopter to take him to camp. He went every single summer."
Irving Stone's generosity did not end with the gift of the camp. He also provided scholarships for campers.
Gary Weiss's wife, Hildee, also attended the camp and remembers seeing Stone visit.
"I remember the pride he had seeing the campers and talking to the campers and staff," she said. "When he made investments, he invested in people. He invested in Camp Stone because I think he really believed that, that was the future of the Jewish people."
Young Israel operated the camp until 1971. In 1972, following a merger of Young Israel of Cleveland and Bnei Akiva of Cleveland, Bnei Akiva began operating the camp as one of five Bnei Akiva Moshava camps.
The camp now draws internationally and regionally from Cleveland, Columbus, Dayton, Pittsburgh, Detroit and Indianapolis.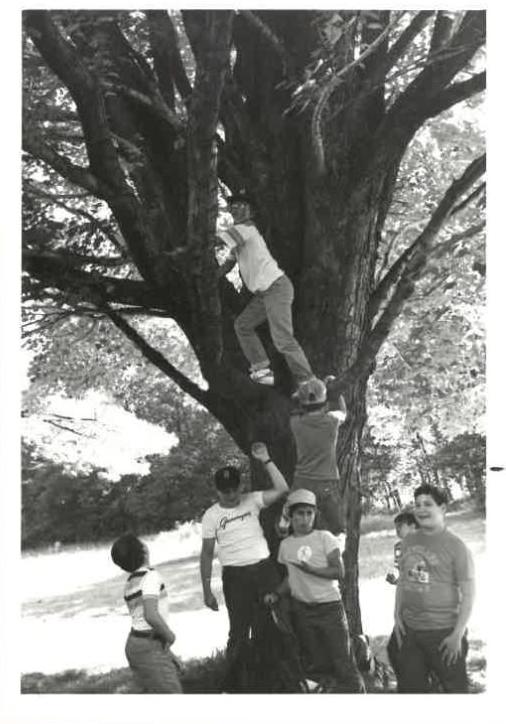 "This past summer, on the first night of camp, we had a re-enactment of the UN 1947 partition vote," 14-year-old camper Aaron Fleischman wrote in the CJN in 1979. "In the middle of the camp session we signed the constitution of Israel. Scattered throughout the session we had rationing as if we were in besieged Jerusalem. Different age groups built models of roads to Jerusalem the Israelis built to bypass the Arabs."
Gary Weiss said the camp typically gets 950 applications for the 450 slots available for staff. Israelis are hired as counselors, along with college students from the United States.
"You'll have a 20-year-old in charge of the kitchen," he said, adding that young adults are also in charge of maintenance. "These kids run everything."
In 2017, the camp created a partnership with Yachad, the National Jewish Council for Disabilities, to offer work opportunities to Yachad members.
Campers range from fourth graders to ninth graders, with 10th graders able to go on an outdoor leadership program.
Since its inception, the camp has had a full schedule of activities on Shabbat, including outdoor prayer, the traditional third meal, slow songs, called Slow Shirah. Campers dress in blue and white uniforms on Shabbat.
"It's the kind of thing I wish we could take a video of this," Hildee Weiss said.
"Walking over the sprawling campgrounds, I find every part of camp has a story, contains a memory," Eric Weisberg wrote in the CJN in 1991. "One field is the site of our 'machane chutz,' three days of teaching campers a bit of pioneering as they learn to make their own shelters and cook for themselves. Another is home to a 100-foot by 50-foot scale model of the Old City of Jerusalem, constructed by campers from hundreds of cardboard boxes.
"On Shabbat, the normally rainbow-colored camp turns into a sea of white and blue as campers and staff alike dress in the colors of the Israeli flag," wrote Weisberg, who had been assistant head counselor that summer. "The spirited singing begins at Kabbalat Shabbat and continues throughout the day. Meals are highlighted by good food lively dancing and synopses of the weekly Torah reading given by Machal campers. seudahsh'lishit, the final meal of Shabbat, is marked by slowly ushering out the Shabbat in song."
Since 2015, Camp Stone has been run under the auspices of Midwest Campers Inc., a nonprofit organization. It retains affiliation with Bnei Akiva, but it is no longer under the auspices of Young Israel of Greater Cleveland.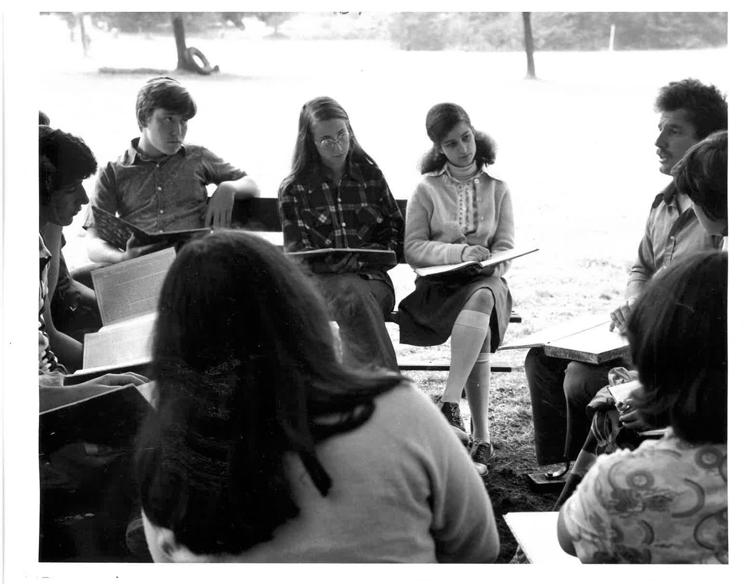 Today, under the leadership of Yakov and Estee Fleischmann, the camp has 485 campers in the first session, 465 campers in the second session and about 500 total staff.
Yehuda Rothner and his wife Adina ran Camp Stone for 20 years from 1997 to 2016. Under their leadership, the camp expanded and flourished with a 1:2 staff to camper ratio. "When we started it off, it was a very, very small camp," Rothner said, adding that it took awhile for the camp to establish its niche, "because we had insinuated ourself between two of the larger Bnei Akiva camps.
"Camp Stone has always been a different kind of camp," Rothner said. "Camp Stone always saw its core mission as being educational. It was always a very clear ideological gestalt as education and specifically Zionist education."
Rothner said the camp had a socialist bent taken from early Zionist influences.
"It's not just a socialist idea," he said. "it's a religious socialist idea. ... There's a very clear sense of equality that permeates Camp Stone."
Rothner said he pushed the staff to teach.
"We were really able to develop a staff that I would say has no equal anywhere," he said.
The Zionist agenda at the camp has resulted in an estimated 2,000 of campers and staff later deciding to make Aliyah in Israel and more than 500 becoming teachers or rabbis.
"It was magical," he said. "I miss it a lot."