Like many summer camps, Camp Wise in Claridon Township was closed last year due to the COVID-19 pandemic to keep campers, staff and their families safe.
This year, the Jewish overnight summer camp operated by the Mandel Jewish Community Center returned ready and eager to welcome campers back to its campus, camp director Rachel Felber told the Cleveland Jewish News.
"Returning to camp was a bit like taking a time machine," she said. "We saw in campers and staff a huge sense of relief when they adjusted back to camp life. Campers quickly adjusted to the group and social settings."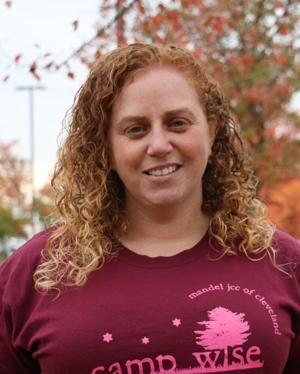 During the closure, campers remained connected through year-round online activities, staying in touch with friends informally through private groups and social media pages, like Jewish Camp @ Home.
"While we were grateful to have a safe space to make connections online during this past year, we quickly saw online platforms replaced with the sense of freedom and personal connection that comes with an overnight camp experience," Felber said.
But camp didn't reopen in the same way it did previous summers. Camp leadership worked to create and implement several COVID-19 protocols to ensure a safe and healthy camp experience for the 2021 season, Felber said, which includes a reduced capacity for cabins, pre-camp and in-session COVID-19 testing, mask-wearing and physical distancing as appropriate. Other than that, the camp has remained relatively normal, Felber said.
"All of these activities that make camp a special place for our campers have continued even if there were minor adjustments," she said. "Most notably, the camp was still able to have a camp-wise Maccabiah, or color games, and Shabbat experience. The ruach, or spirit, of Camp Wise is still very much intact, with campers standing on their benches in the dining hall for song sessions, running through their villages for paint party programming, and spending quality time with their friends in a hammock under a canopy of trees."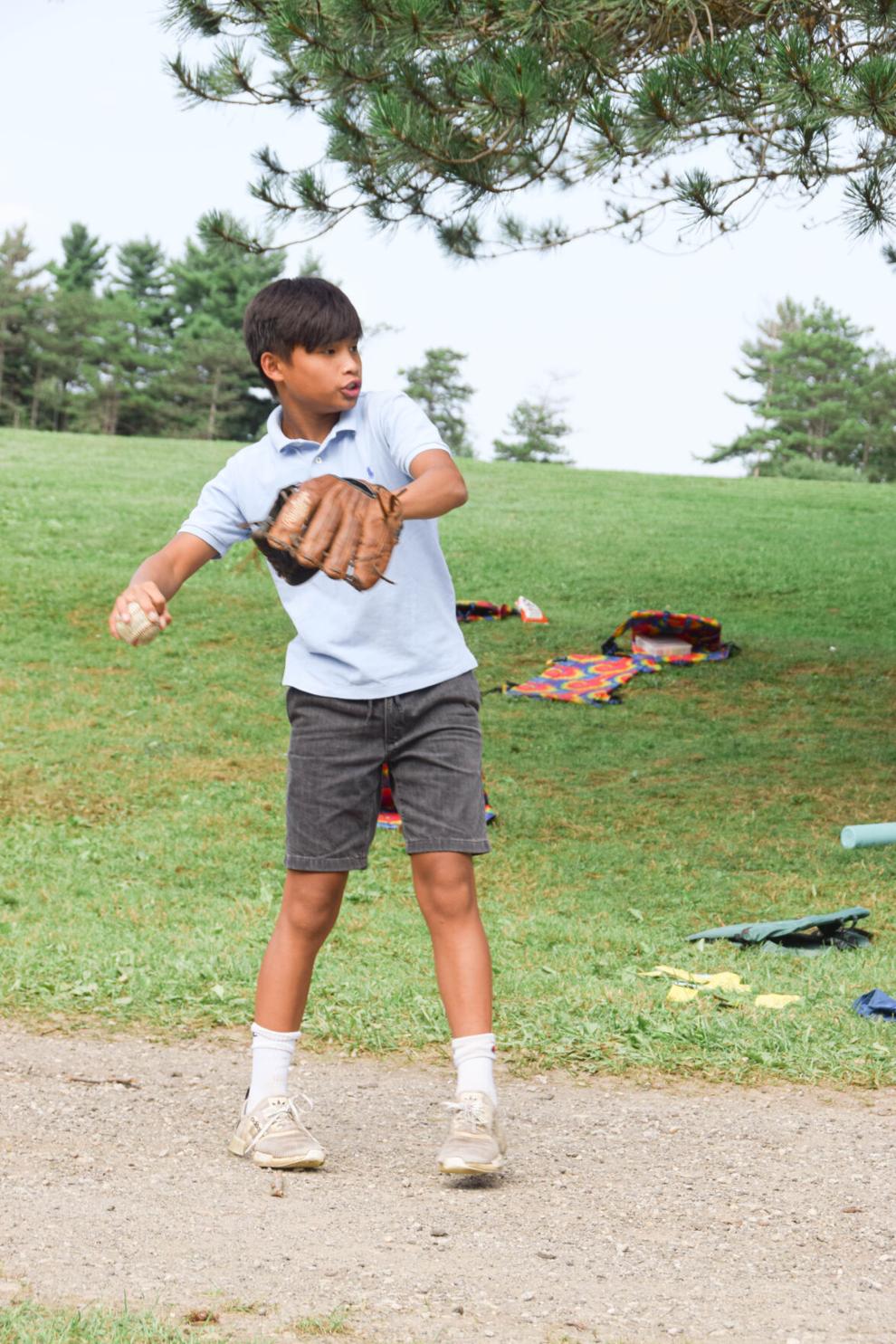 Becky Rocker of Shaker Heights, mother of first-time camper Dylan, told the CJN she felt "extremely comfortable" sending her 9-year-old daughter to Camp Wise. For the last five years, Dylan attended the JCC's day camps, but couldn't in 2020 as they were also closed.
"We would not have sent her to camp if we didn't feel the right protocols were in place," she said, adding the strict testing protocol and masking requirements made her feel good about sending her daughter to the overnight camp. "I knew things were sanitary. We just felt very comfortable."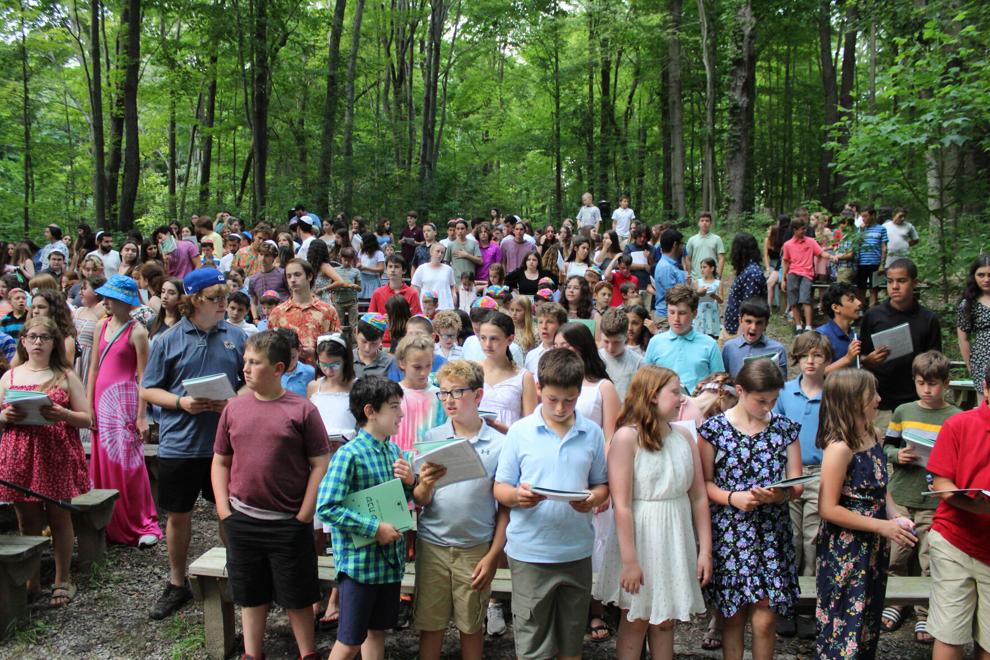 This year, Camp Wise's first session was from June 13 to July 11. Its second session goes through Aug. 4. For its first session, Felber said returning campers were able to tap into a new love for camp while first-time campers felt that love for the first time.
"Some of our mini-session campers even extended their stays at Camp Wise because two weeks was simply not enough time," she said. "The most powerful thing we learned was an affirmation of the impact that we have on our camp community. Our campers want to be at Camp Wise, and adding pandemic-required protocols were irrelevant in terms of campers and staff experience."
And for Dylan, who is a fifth grader and attends The Temple-Tifereth Israel, her first time at camp was everything she hoped for – even if it was a little overwhelming at first. She attended the first session of Camp Wise this year.
"I liked it more because you had more time," she said. "At day camp, you don't have a lot of free time. But at Camp Wise, you get at least an hour of downtime a day. It was different having more people and having a cabin. It was a different experience in every way, but it was a good experience."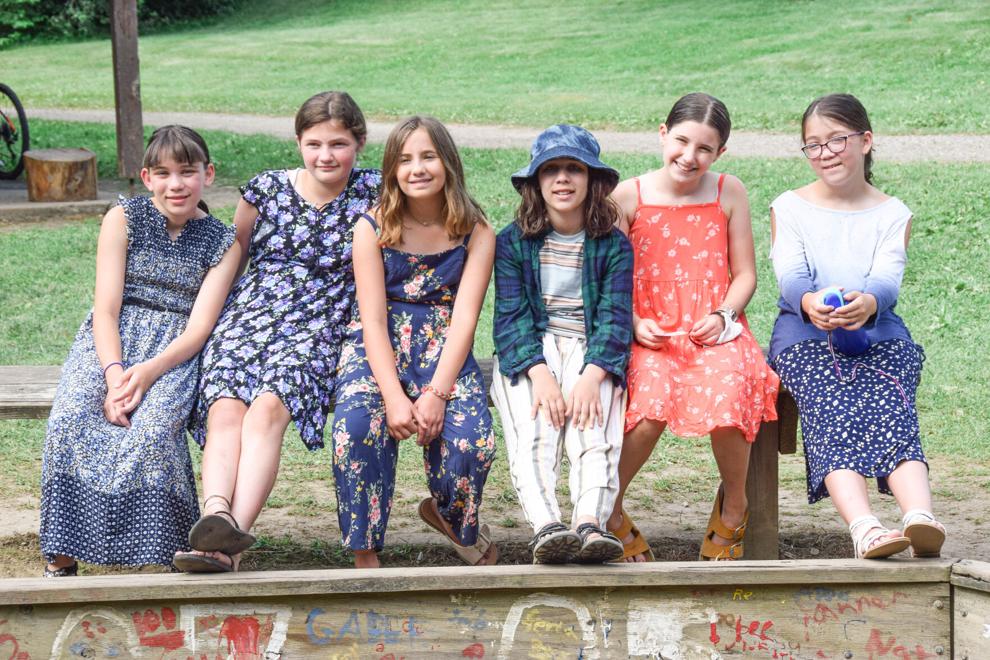 Dylan said her favorite part of camp was pottery, and arts and crafts.
Rocker, a former JCC employee, said she trusted the staff would "do everything they could to make this experience really amazing in light that a pandemic is still going on."
"Dylan can't wait to go back," she said.
And it's that sense of belonging that Felber said makes it worth it.
"It is in these moments where campers connect with each other and with Camp Wise, and where they realize that they can be their best selves at the 'home of happiness,'" she said.