Canton City School District Superintendent Jeff Talbert released a video June 9 in which he speaks about the incident in which a football player was allegedly forced to eat pork.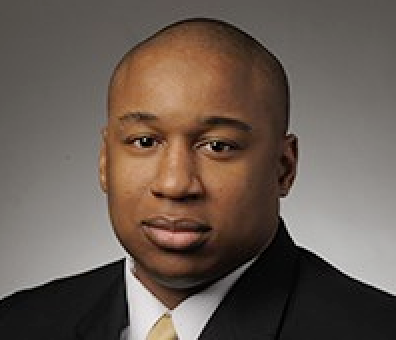 The incident caused the school district to unanimously vote not to renew head coach Marcus Wattley's contract during a special meeting on June 3. The school district also voted to not renew the contract of six assistant coaches.
"We understand recent events have brought attention to our school and our community," Talbert said in the video. "We, as a district, have remained open and honest about our role in these events, and about our desire to maintain the priority of every student's safety and well-being."
According to Talbert, "troubling actions" of the coaching staff came to the attention of the district administration on May 24, and an investigation was launched the following day. Allegedly, Wattley and seven other coaches forced a 17-year-old football player to eat a pepperoni pizza, despite the fact that the student can't eat pork as part of his Hebrew Israelite religion.
Talbert said, as part of the investigation, the district spoke with the involved coaches, as well as the players that were present during the alleged incident.
However, Peter Pattakos of Peter Pattakos Law Firm in Fairlawn, the attorney for Wattley, disputed the statement made by Talbert.
"Talbert's statement is a pathetic and revealing attempt at damage control," Pattakos told the Cleveland Jewish News June 11. "He does not introduce any new evidence supporting the district's position, or their disastrous decision to terminate these coaches based on the false accusations. He does not offer any new facts. He accuses us of issuing false statements, but he does not identify a single statement that we made that he claims is false."
Pattakos said the district spoke with three players. Of those three players, he said, two of them spoke with Pattakos and confirmed the unnamed player was not forced to eat anything and was told he was free to leave at any time.
"The district knew that," Pattakos said. "These young men had told them that. And yet the district proceeded to terminate these coaches, based on these false accusations anyway, without revealing that these young men had contradicted those accusations and that they were in possession of those statements that they did not share with us, and still have not shared with the public."
Talbert said the surveillance footage from the room where the incident happened "clearly" shows coaches engaging in "actions that constituted inappropriate, demeaning, and divisive behavior in a misguided attempt to instill discipline in our student-athletes."
Pattakos said he still plans to convince the district to bring back the coaches. He told the CJN he will be publishing a full account of everything he has learned in the next few days.
"Our plan is to continue to get the truth out," Pattakos said. "And we're going to continue to do that, continue to show how indefensible this decision has been, and how outrageously flawed this investigation and process that the district has followed has been."