For more than 15 years, the Sherwin-Williams headquarters at the corner of Huron Road and Ontario Street has been synonymous with banners that symbolize the city of Cleveland in one way or another. Most notably, the giant wall that faces Rocket Mortgage Fieldhouse, home of the Cleveland Cavaliers, was the home of Nike's famous LeBron James banner that hung from 2005 to 2010 and again from 2014 to 2018.
Now, the wall that greets fans as they arrive at and leave Cavs' games has been adorned with a new banner. The "For The Love, For The Land" banner features seven hands of different ages, races and genders holding one basketball. The concept was originally inspired by Cavs' in-house graphic designer Jay Wallace, who then worked with the team's creative director Daniel Arsham to bring the concept to fruition.
"Everyone who looks at 'For The Love, For The Land' can translate the image in a way that is unique to their own personal experiences," Cavs CEO Len Komoroski said in a statement. "Our desire is that through the mural project we encourage a dialogue with the hope that it inspires us to look at each other through a lens of understanding, care and support knowing that teamwork and unity result in greater success for everyone."
This is one of Arsham's first projects with the Cavs after being named the team's creative director in November 2020. Arsham, who is a third-generation native of Cleveland, has been interested in photography and artistry like this since he was given a camera by his grandfather at 11 years old.
"I can't really say how I exactly came to be this type of artist," Arsham told the Cleveland Jewish News. "But I think I've always looked to find areas that were underused, or underserved, or areas that other artists hadn't touched, and not being afraid to work outside of expectation of what people thought I should be doing."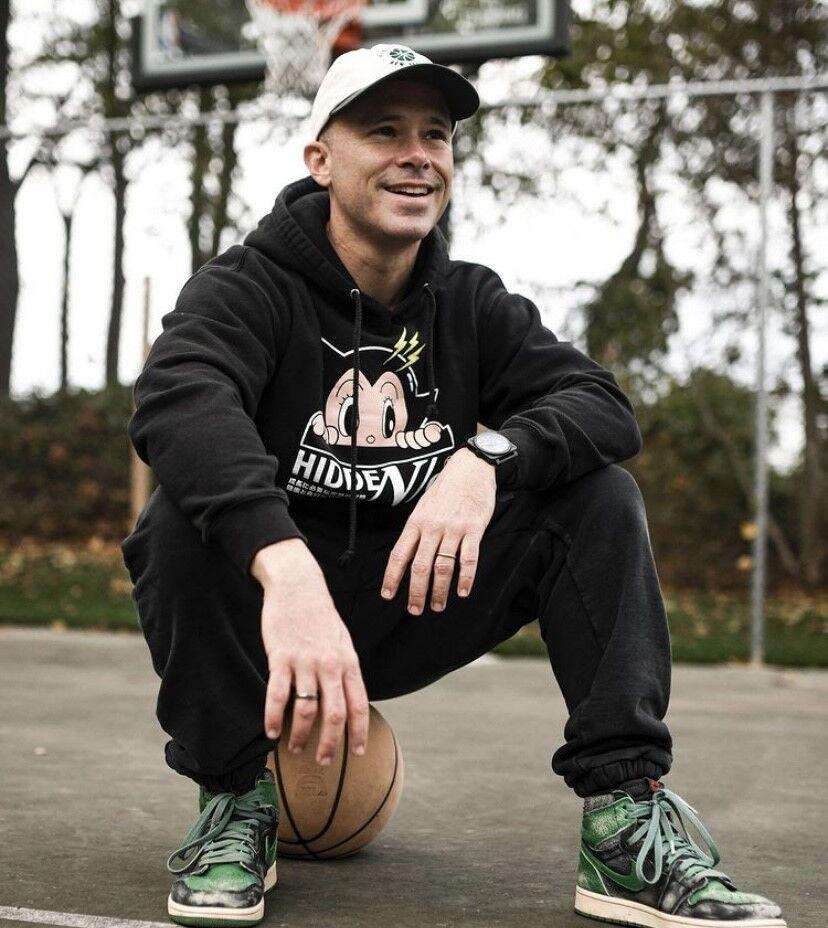 Arsham, who is based in New York City, is the first person to be named as a creative director for a team in the National Basketball Association. This groundbreaking position will apply to making team graphics, what the Cavs' court and jerseys look like, as well as the type of engagement that they have with community initiatives and collaborations within Cleveland.
This year, the Cavs have a partnership with the Rock & Roll Hall of Fame that inspired their court design and Nike City Edition jerseys. Their jerseys, which say "Cleveland" on the front, use one letter from different rock band wordmarks to spell "Cleveland." The first "E" in Cleveland comes from the The Who's wordmark design, the second "E" comes from Metallica, the "D" comes from Pink Floyd, etc.
Arsham has installed artwork around the world, but is excited for the work he is doing right here at home, including the 110-foot-tall and 210-foot-wide banner he helped create.
"That sort of partnership and engagement with the community is something that I'm heavily invested in," Arsham said. "The message is simple and pretty clear. It's about the community coming together in our shared love and joy in basketball."
It took a 10-person sewing crew 200 hours to transform 14 vinyl mesh panels into one giant banner. It took 300 total hours to create, manufacture, transport and install the 25,000 square foot banner.
Last year, the Cavs unveiled another installation by Arsham, called "Moving Basketball," as part of the new Rocket Mortgage FieldHouse public art program that was launched in September 2019. The installation features a basketball embedded into a wall that appears to be rippling with the movement of the ball, giving the ball the illusion that it has movement.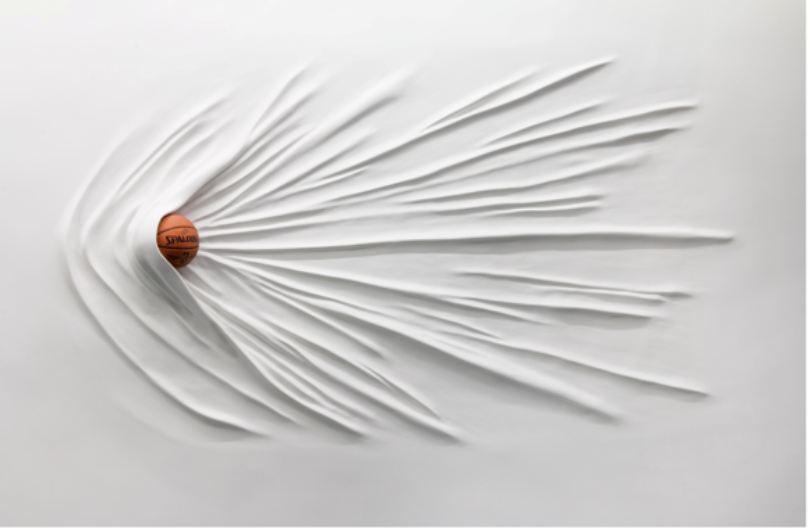 Arsham grew up with a Jewish father and Catholic mother. Because of this, he said that he was brought up in a "mixed universe." But he still feels that Judaism has always been a big part of his life.
"I've always felt that the Jewish aspect of my life has always been about family," he said. "We've gathered every single year, with last year being the only exception, because of COVID, in Cleveland for Passover. There's been certain years where it's been upwards of 100 people. So that's been really inspiring for me to be able to bring people together in that way."
Arsham has also made multiple pilgrimages to Israel.
"I've been there four or five times now," he said. "I went there when I was a teenager and traveled all over the country. It's an inspiring place. It's a place full of history. And I hope to get back there as soon as I can, when everyone's allowed to travel again."