Chabad of the West Side is opening a Jewish center in October in a Lakewood storefront for learning, celebration and Jewish community.
Rabbi Mendel Jacobs, who is the rabbi and executive director, and his wife, Devora Jacobs, co-director and director of programming, will use the storefront to engage with Jews. The brick storefront with windows facing the street is at 15618 Madison Ave. near Wagar Park.
Jacobs said in the years he and his family have lived in Westlake, they have served Jews in Cleveland's western suburbs and into Lorain County, as far as Amherst and to the south as far as Strongsville from their home. Chabad of the West Side opened just before Rosh Hashanah in 2015.
"We've been mostly in our house, so this is a very big step for us," Jacobs told the Cleveland Jewish News Sept. 13.
Chabad of the West Side offers youth programs, adult education courses, community holiday celebrations and many more community services, according to its website.
Jacobs said he considers one of his main roles as linking unaffiliated Jews from the west side to the offerings and services provided by the Jewish Federation of Cleveland in Beachwood.
"I would say that a majority of the people that we service live in Lakewood, especially young people, people with young children," Jacobs said.
He said about 70% of the Chabad of the West Side's campers are from Lakewood and that he has noticed a recent influx of young Jewish people both in Cleveland's near west side and in Lakewood.
That camp serves children from preschool through junior counselors, who are teenagers.
The camp has been in operation for four years. In the summer of 2021, with the COVID-19 pandemic, there were 44 campers.
The rented storefront will have one large room and is under construction to take out a wall and add a bathroom, Jacobs said, and there will be a mezuzah hanging in October to celebrate its opening as a Jewish center.
Larger programs have taken place in parks and rental spaces. The Jacobs have staged several Chanukah celebrations at Crocker Park and at Porter Soccer Field, both in Westlake, and Passover seders at nearby hotels.
With just 900 square feet, Jacobs acknowledged the space is small, but it will be open for Jews who want to meet each other informally for coffee.
"We're thinking mainly to have … a place where people are able to come hang out, celebrate Judaism in whatever way possible," said Jacobs, adding Chabad of the West Side's Hebrew School to You, an informal program for children, will take place on the premises as well.
He said during the COVID-19 pandemic, the space will be used with social distancing and masks.
"Obviously, we're going to follow the guidelines of the local government," he said, adding that the building will not be initially used to full capacity.
For larger events, use of alternative, rented spaces is likely to continue. Classes for children and adults and smaller events can take place at the Lakewood storefront, Jacobs said.
"We always keep an ear out. We try to engage people who are unaffiliated," Jacobs said. "That's really what we do here."
Jacobs was born in Brooklyn, N.Y., and grew up in Cleveland Heights at Congregation Zemach Zedek. He graduated from Mosdos Ohr Hatorah in Cleveland Heights and was ordained at the Central New York Lubavitcher Yeshiva in Brooklyn. He has been to Israel twice, in 2003 and in the summer of 2012.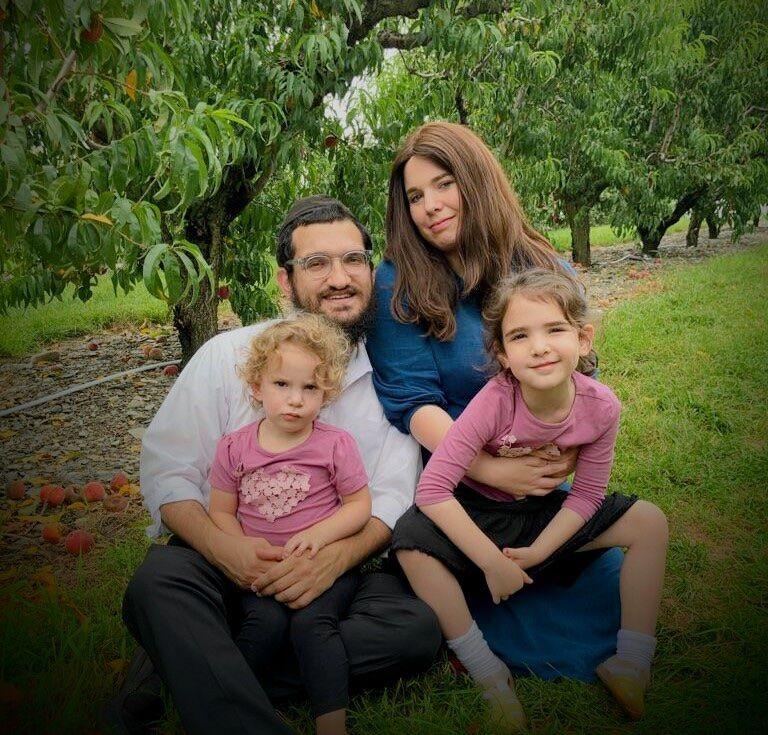 He and Devora met when he was a rabbinic student in Brooklyn. The couple has two daughters, Rivka, 5, and Mussia, 2.
"The west side of Lakewood is a very up and coming, trendy place, a lot of young people there.," Jacobs said. "It's a very, very nice neighborhood. We feel that there's a good future there."