Ethan Peterson, a senior at Chardon High School in Chardon, won Shining Star CLE's fourth annual singing competition with his rendition of "For Forever" from the musical, "Dear Evan Hansen," Sept. 13.
Peterson and nine other Northeast Ohio high school students competed virtually due to the COVID-19 pandemic for a chance to win the grand prize of a $10,000 college scholarship, $2,500 to their school's music department and an opportunity to perform with the Cleveland Pops Orchestra at Severance Hall in Cleveland.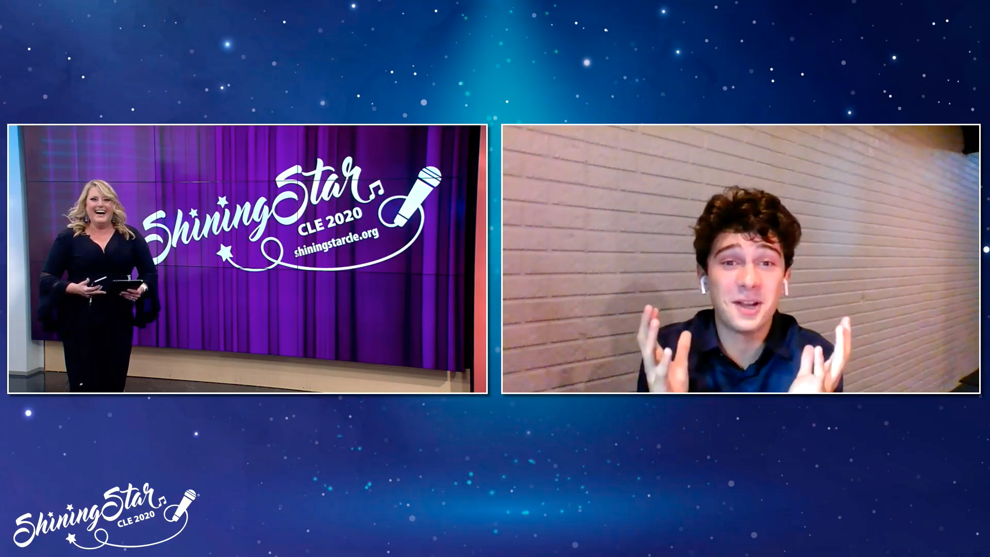 The competition served as an opportunity for Menorah Park in Beachwood, the producer of the event, to fundraise, perform community outreach and engage youth in Menorah Park and Montefiore's memory care work, Debbie Rothschild, vice president of the Menorah Park Foundation, previously told the CJN.
"It was a resounding success," Menorah Park CEO and President Jim Newbrough said in an email to the CJN. "With the help of the community, we raised more than $435,000 while also helping these young high school students realize dream goals in the process. It was a wonderful event for the community and meaningful for the participants, their friends and families. And of course, it was also for an important cause; to support memory care and brain health programs vital to the community. In my book, that is the recipe for success."
Peterson competed in Shining Star CLE 2019 as a junior, where he was a semifinalist. During his on-screen interview, Peterson said he plans on pursuing musical theater in college.
Julia Elizabeth Mullin, a senior at St. Vincent-St. Mary High School in Akron, received second place and was awarded a $5,000 college scholarship. Calista Zajac, a sophomore at Magnificat High School in Rocky River, earned third place and was awarded a $2,500 college scholarship. Elena Flauto, a senior at Hathaway Brown in Shaker Heights, earned fourth place and was awarded a $1,000 college scholarship.
Flauto and Zajac competed in last year's competition and placed third and fourth, respectively.
The remaining top 10 included Daniel Blum from Mayfield High School in Mayfield, Jacob Canedy from Buckeye Senior High School in York Township, Livy Douglas from Medina High School in Medina, Kate Liang from Aurora High School in Aurora, Kennedy Smith from Andrews Osborne Academy in Willoughby and Hannah Tramonte from Highland High School in Granger Township.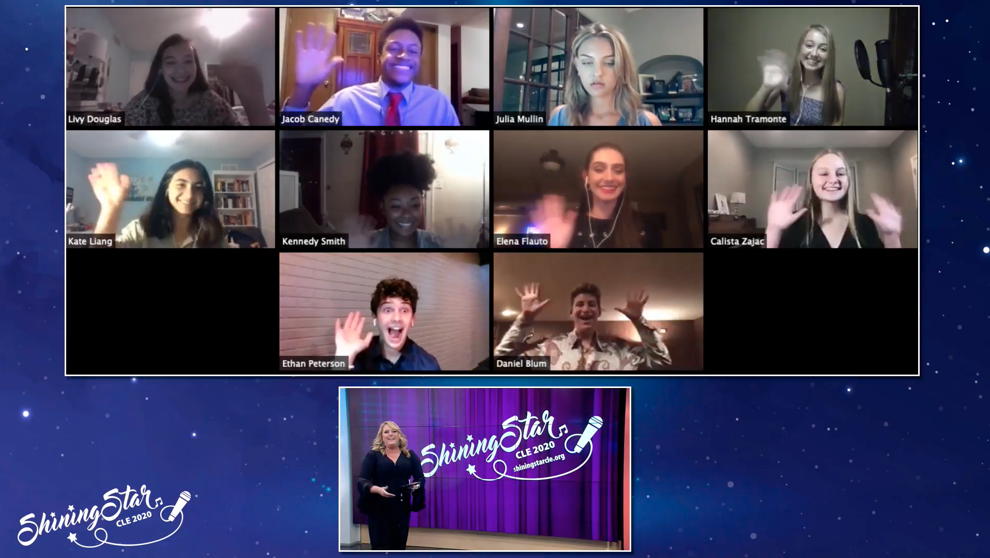 The event was hosted by Monica Robins, a singer, and senior health correspondent at television station WKYC.
The final four contestants were decided upon by the event's judges: Jim Brickman, an award-winning songwriter and pianist born in Shaker Heights; Rashad V. Chambers, the founder and president of Esquire Entertainment; Telly Leung, an actor, singer and songwriter; Trisha O'Brien, a contemporary jazz singer from Cleveland; Carl Topilow, founder and music director of the Cleveland Pops Orchestra; and Gina M. Vernaci, president and CEO of Playhouse Square.
The placement of the final four was determined by viewers of the competition by voting via text message.
The show's raised $435,000 will go toward the college scholarships, Menorah Park and Montefiore's dementia/memory care services and COVID-19 expenses across its campuses and Northeast Ohio homes.
The Cleveland Jewish News was a media sponsor of the event.